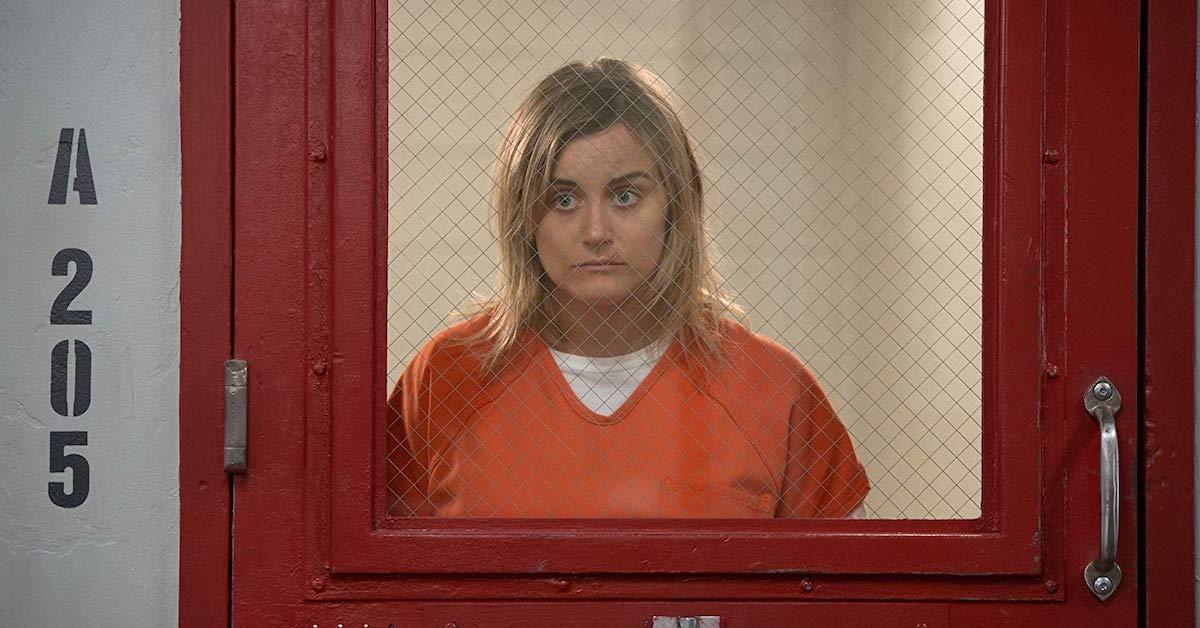 You Probably Won't See Piper in a Prison Uniform on 'OITNB' Season 7
'OITNB' Season 7 spoilers: Here's what we know about the show's final 13 episodes, including Piper's life outside of prison.
After six years, six Golden Globe nominations, and four Emmy wins, Orange Is the New Black is coming to an end. The Netflix show's seventh and final season will be released on July 26, 2019 — an official farewell to a series that helped usher in a new age of television.
Scroll down for details on the dramedy's final 13 episodes and what the cast had to say about their last days in prison.
Article continues below advertisement
Does Piper get out of jail?
At the end of last season, Piper (Taylor Schilling) was granted an early release, forcing her to leave her life at Litchfield — and new wife Alex (Laura Prepon) — behind. While most inmates would be jumping for joy after exiting those prison gates, Piper looked scared, even shell-shocked, as her brother Cal asked, "So, what are you going to do now?"
A teaser trailer for the upcoming season didn't really hint at what life's going to be like for Piper now that she's no longer behind bars, but it did show Taylor dressed in pedestrian clothes while the rest of her co-stars walked around set wearing their standard prison-issued jumpsuits.
Article continues below advertisement
Given that OITNB is based on a memoir — real life Piper only spent 13 months in jail after she was convicted of money laundering and drug trafficking — we're guessing that fictional Piper won't ever be returning to Litchfield in handcuffs. Though expect to see her name come up frequently on the visitor log.
Article continues below advertisement
OITNB Season 7 spoilers: What we know so far.
Based on recently released photos and Netflix's 1-minute promo, we know that Alex, Red, Crazy Eyes, Nicky, Daya, Flaca, Gloria, Lorna, Taystee, and Pennsatucky all return for at least one episode in Season 7.
In an interview with The Hollywood Reporter, Taylor revealed what she thinks will happen between Piper and Alex now that they'll be separated for four years.
"I think [Alex is] the love of her life," the actress shared. "It seems to me that Piper decided to commit to a life lived in tandem with Alex and to just work through the stuff with another human. So, I'd love to see her continue that on in perpetuity, to stick with it."
Article continues below advertisement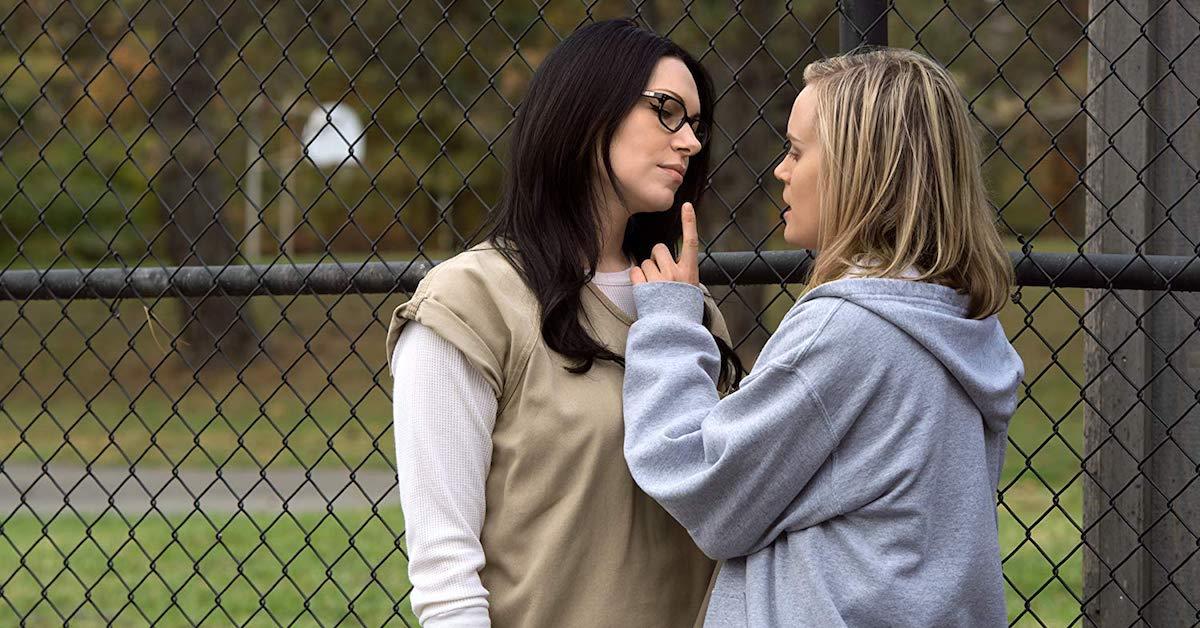 Executive producer Tara Herrmann explained to the publication, "As we were thinking of Piper on the outside, having them be married just creates a lot more stories for us and possible conflict."
Over the last few months, the cast and crew have been posting epic tributes to the show as they prepare to say goodbye in July. Next to a video of her crying on set, Laura wrote, "That's a wrap on one of the greatest gifts: bringing Alex Vause to life and being a part of this phenomenal show."
Natasha Lyonne, who played Nicky Nichols on all seven seasons, admitted in an Instagram post, "On the last shot, a guttural sound came out of me, like some wounded animal."
Article continues below advertisement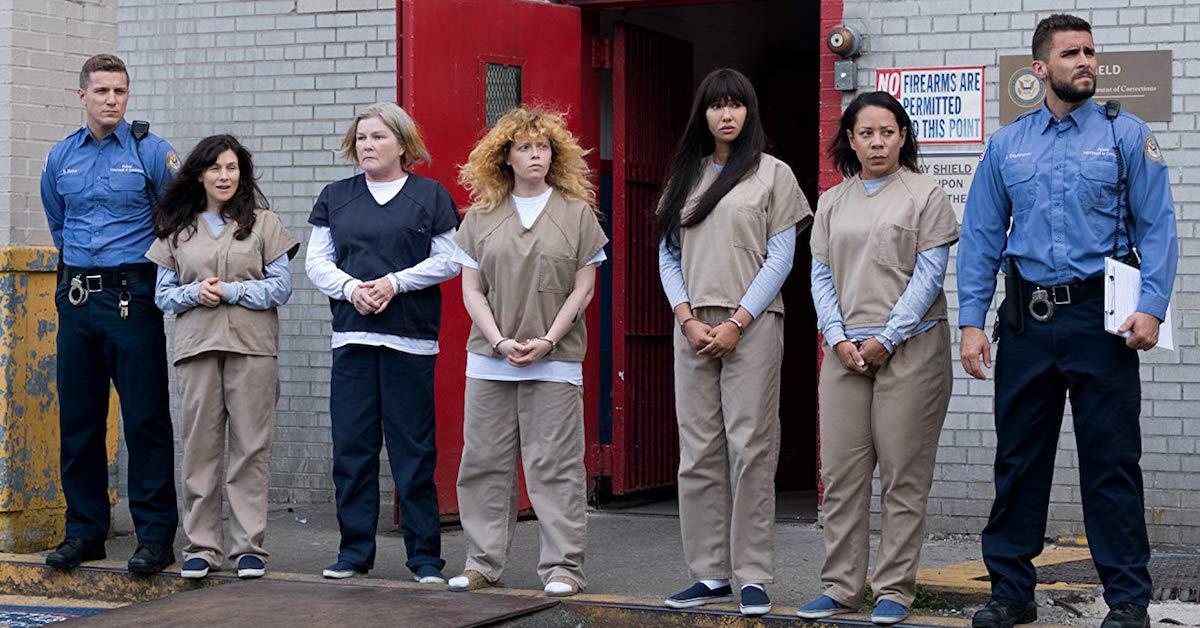 Uzo Aduba, who snagged two Emmy Awards for her portrayal of Suzanne "Crazy Eyes" Warren, described how the series changed her life. "It gave us the space to just be ourselves. Thank you [Jenji Kohan] for letting us play; thank you [Netflix] for giving us the platform. Thank you to everyone involved…"
You can stream the last season of Netflix's Orange Is the New Black starting on July 26.