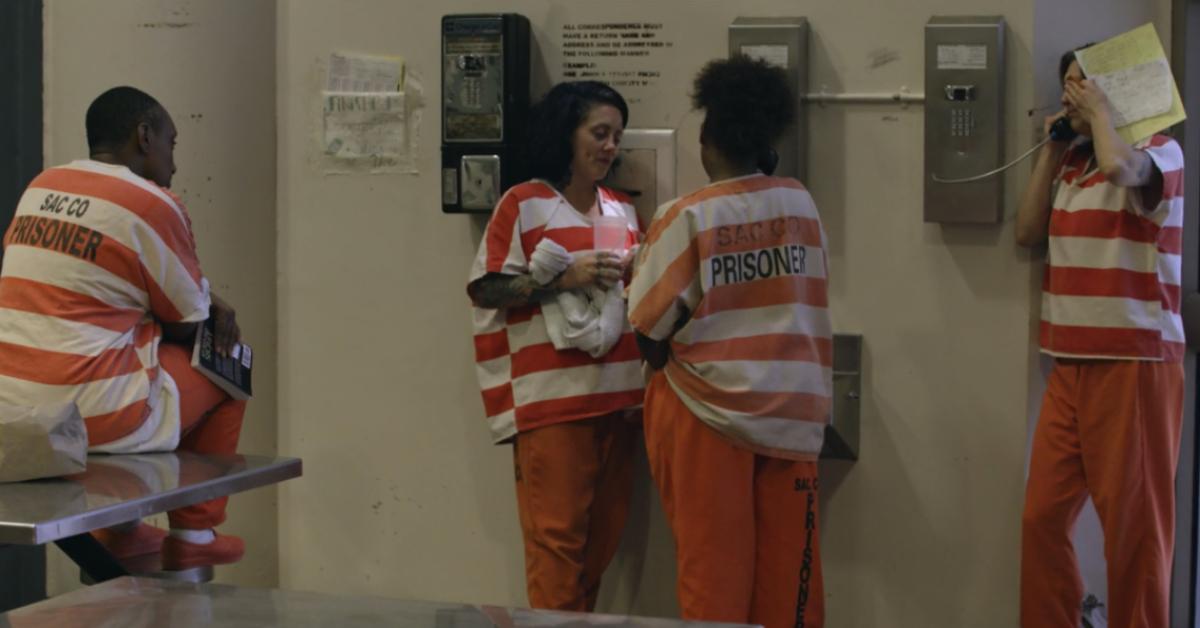 Meet the Inmates from 'Jailbirds,' Netflix's New Problematic Docu-Series
Netflix knows you're obsessed with Orange Is the New Black and it didn't want to keep you waiting until the summer for more inmate drama. The streaming platform has decided to shift genres, and rather than focus on the fictional inmates of Litchfield (who are based on real people, by the way), this time they're taking us inside the very real Sacramento County Jail for an inside look at what inmate life is actually like.
Yes, it's problematic and exploitative, and we have no idea how they got the paperwork and legal rights to film inside the jail, but if you want a first look at our modern-day prison systems with consenting adults who signed off to be on the show, give Jailbirds a stream today.
If you binge-watched the entire thing and want to learn more about the cast of inmates who make the reality series so gripping to watch, stay with us.
Article continues below advertisement
1. Yasmin Sundermeyer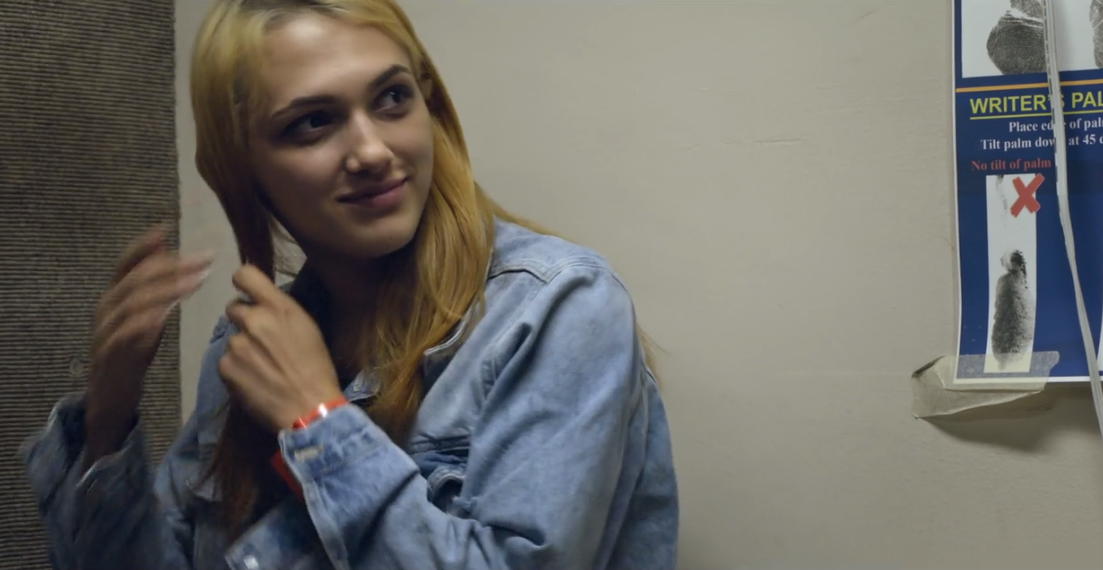 Yasmin is the first inmate we meet on Jailbirds. We first see her when she's getting processed wearing a bra and flurry slippers. "I got away, but then I got caught," says the 19-year-old arrested of carjacking, assault with a deadly weapon, alcohol and drugs.
Though she's pretty giddy with herself when we first meet her, Yasmin quickly struggles to come up with her $100,000 bail and quickly understands jail is much harder than she imagined. "I want to be back to how it was before," she says, "when I was happy."
2. Gaylon "Shawn" Beason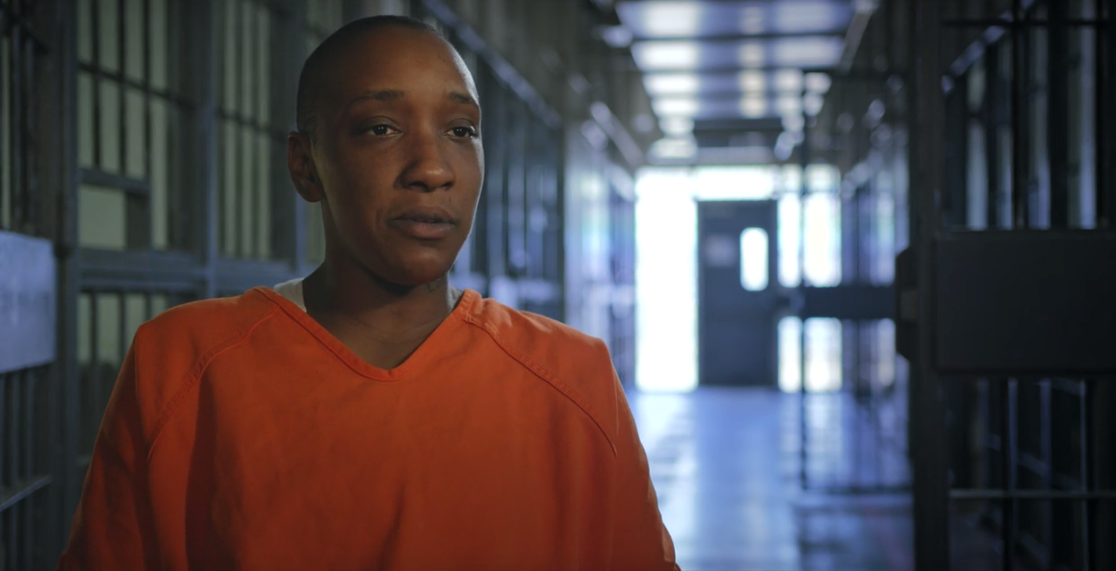 "I've been here for almost 90 days and I'm finally getting out of here," Shawn tells the camera as soon as we meet her. The 36-year-old is quite popular around the jail, having been in and out several times, and flirting with inmates in exchange for gifts and perks. As one inmate said at the beginning of the series, "When you find a good friend in here, it makes the time very easy."
This time, Shawn's in for violating her parole and resisting arrest. But we're thinking she's out by now and hope the best for her and her wife in having their baby!
Article continues below advertisement
3. Najla "Noonie" Jones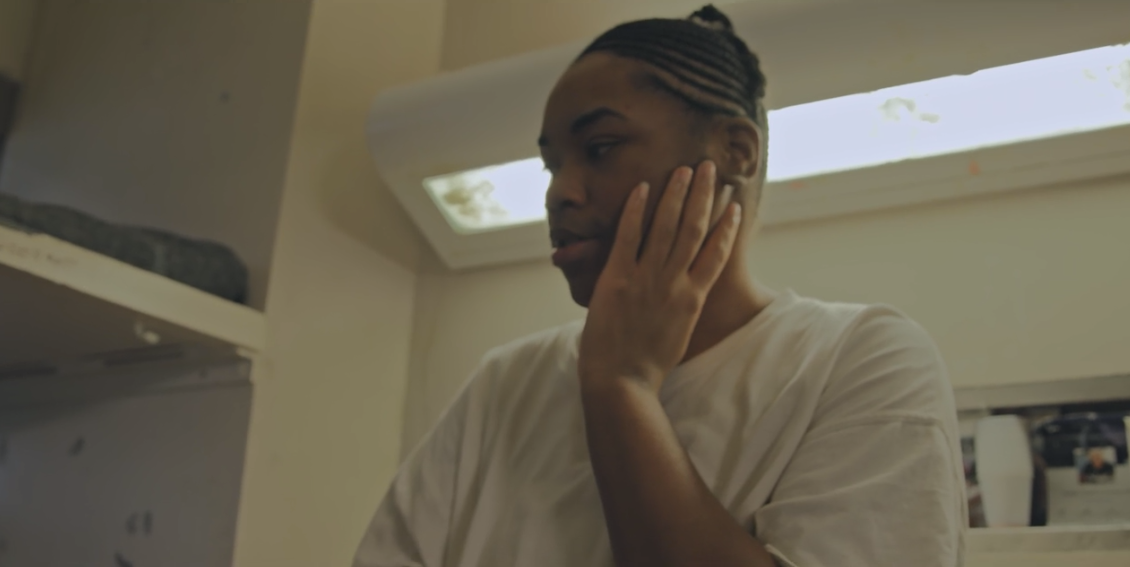 Noonie, 27, is something of a mainstay at Sacramento County Jail, having been there for 13 months on pimping and pandering charges. "Some people call me sweetie, some people call me needy," she says when we first meet her. Noonie is best friends with Monster, and together the inmates pretty much run the place — demonstrating how to use toilets to talk to inmates on other floors and making "pruno," an orange hooch she and her friends enjoy.
But Noonie is definitely one inmate you wouldn't want to cross. When we meet her, she's in the middle of four fights, and by the time we leave in the season finale, one inmate is fearing for her life because "Noonie has a knife and she was going to shank me." Yikes.
Article continues below advertisement
4. Megan "Monster" Hawkins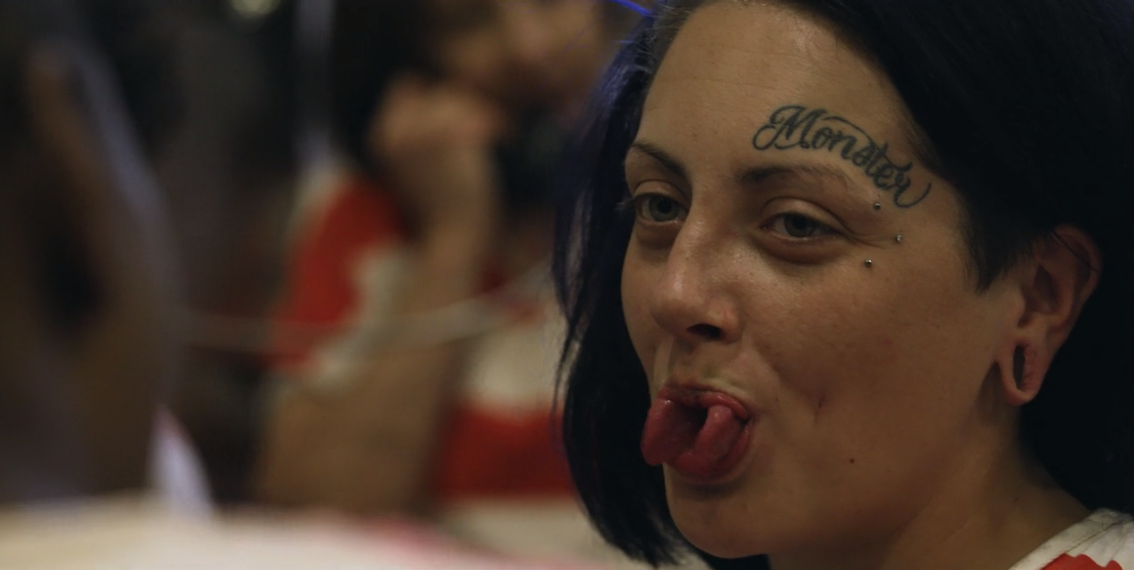 Noonie's BFF Monster is also an inmate whose bad side you don't want to see. Originally sentenced to 180 days for grand theft auto, transportation of narcotics, possession of controlled substance, check fraud, and committing a felony while on bail, the 28-year-old is now living life as a free woman.
When speaking to CBS about Jailbirds, she describes the show as "better than like the reality TV of the Kardashians."
"I can't thank them enough for wanting to talk to me because [Jailbirds has] helped change my life," she said.
Article continues below advertisement
5. Andrea "Drea" Gunderson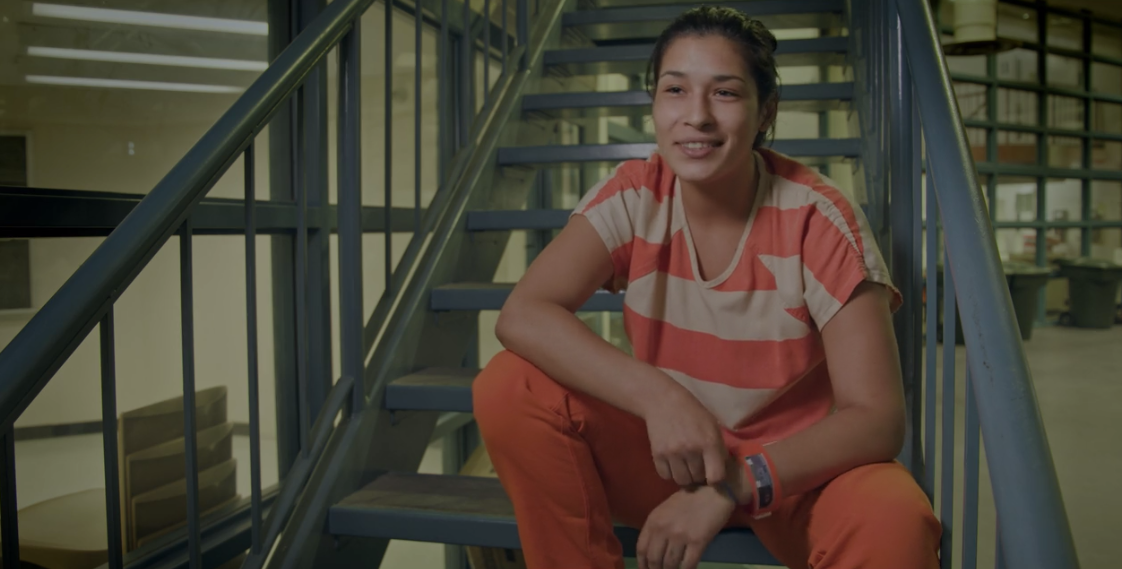 The inmate who adds the most spice and drama to the series is Drea, 23, who's in Sacramento County Jail on counts of burglary and violation of parole. And as soon as we met her at the start of the docuseries, we knew she'd be trouble. "Jail gets a little boring, so I like to entertain myself and my way of doing that is with females. Yeah, yeah," she declares.
No one breaks hearts like Drea!
Article continues below advertisement
6. Rebecca "Baby Girl" Temme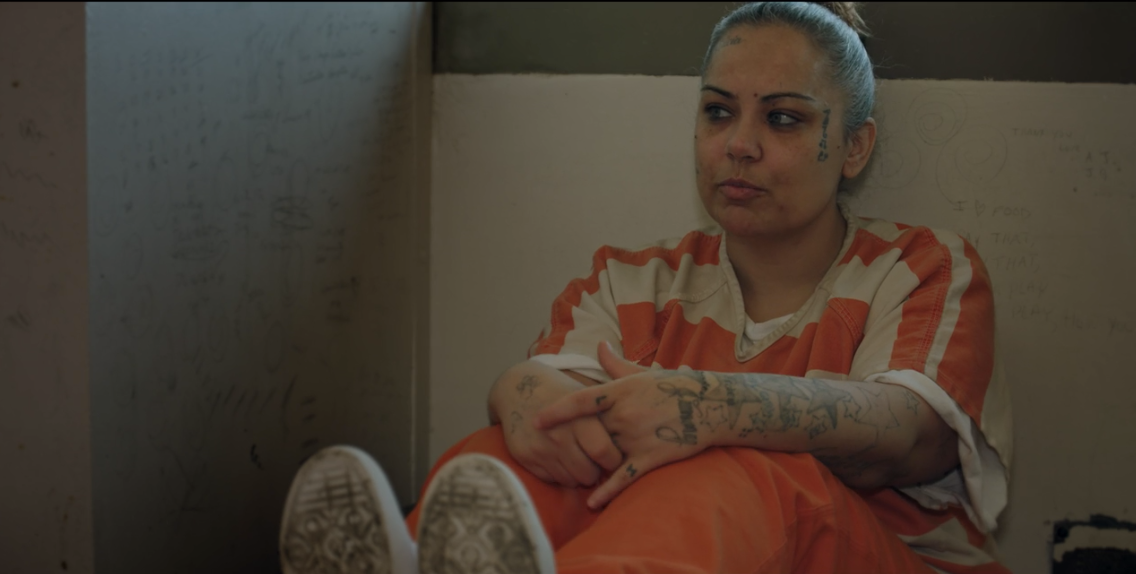 When we meet Baby Girl in the second episode, she's already in AdSeg AKA Administrative Segregation AKA she's on her own. Our first introduction to the 36-year-old inmate charged with murder and robbery is by way of Sergeant Hernandez. "Rebecca Temme," he says, "she's on discipline. When they did a shakedown of her cell and her person, they located .01 grams of heroin."
Baby Girl is on a mission to hunt down her snitch, and to "be reclassified as a high GP inmate." Oh, and the victim of her murder happens to have been her wife. "She was a good person. She just made some f--ked up decisions," Baby Girl confessed in an interview. "She was a very outspoken person. That was her downfall. She got shot, execution style. Then I left. And I know how to drive. And I went on a high speed chase because I didn't want to get caught."
Article continues below advertisement
7. Tayler Coatney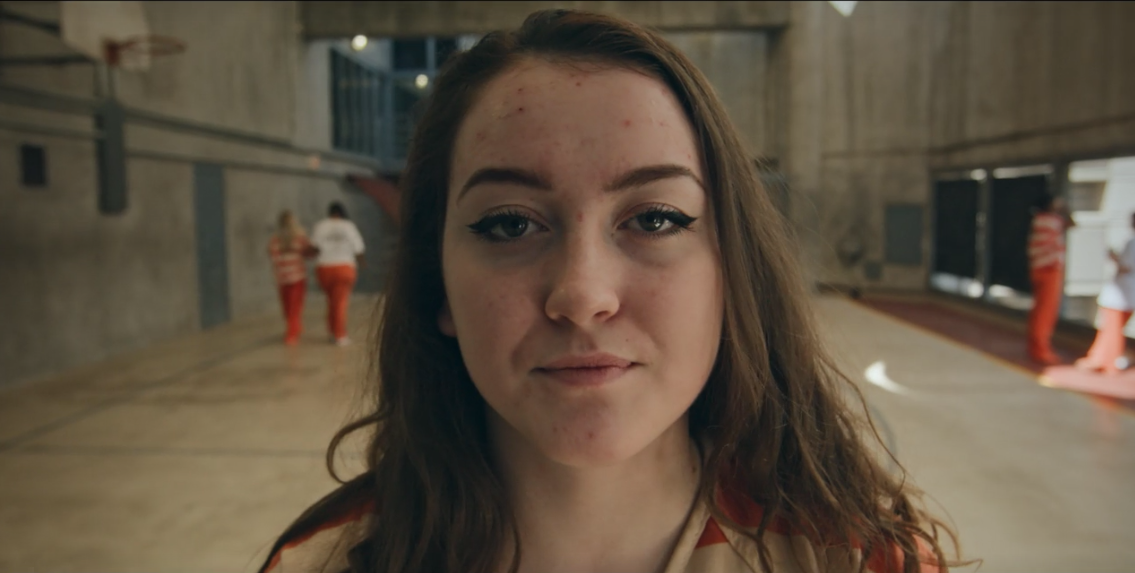 Tayler, 19, has been in jail for two years by the time we meet her, for a home invasion that ended with the death of three people: a father and his two sons. Unlike the friends she was with who are riding out their murder and robbery sentences, Tayler accepted a deal for seven years for robbery.
Tayler also dated A1 before he got out of jail and is trying to rekindle their relationship now that he's back on the inside. "Tayler's just, I just feel like out of everybody that I talk to in here, like, she's worth it to me," her boyfriend A1 said. "And, uh, when I was out, she was telling me she was talking to people on the bowl. I mean, I just respect that about her. She doesn't do, like, sneaky s--t."
Catch up with the rest of the inmates and what happens behind the bars of a women's jail by streaming Jailbirds on Netflix.