Kanye West's Donda Academy Is the Subject of Some Strange Lawsuits
Kanye West's Donda Academy is the subject of multiple lawsuits referencing some strange rules. Here's what's been reported about the legal troubles.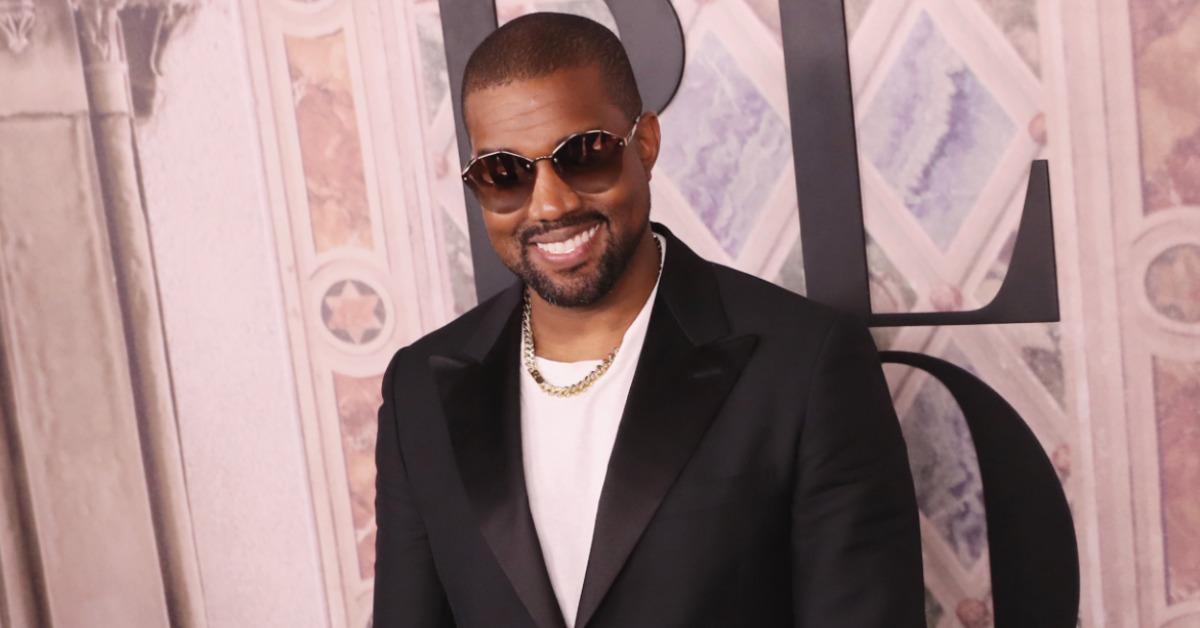 Kanye West, or Ye, has had plenty of headline-making business ventures. One of the more surprising was his branching out into education when he founded the Ventura County, Calif. school Donda Academy, named after his late mother. Ye had posted on Instagram about his desire for his children to attend the school, making his fans curious about what it was and how it was different from other private schools.
Article continues below advertisement
The idea of a celebrity giving back to their community through education sounded fantastic, but like some of Ye's other projects, Donda Academy has become the subject of controversy. Lawsuits have been filed against the institution—and those filings have made some strange allegations about Ye and his school. Continue reading to find out what's known about the Donda Academy lawsuits thus far.
Article continues below advertisement
There have been multiple Donda Academy lawsuits filed by ex-staff members.
It's not uncommon for celebrities to get involved in educational ventures. Pitbull's SLAM! Foundation has successfully opened more than a dozen accredited charter schools in four states (Florida, Georgia, Nevada, and Arizona). However, Ye's Donda Academy is now the subject of heavy criticism, including two lawsuits in the Los Angeles County Superior Court.
One was filed by former assistant principal Isaiah Meadows and the other by three former teachers.
Meadows is alleging breach of contract, while the teachers' lawsuit claims they were wrongfully terminated. Both cases discuss terrible conditions at the school (previously Yeezy Christian Academy), as well as some odd conditions the plaintiffs claim Kanye insisted upon.
"None of it is true and the allegations do a disservice to the Donda Academy's current staff and students and their parents who will attest to their positive experience," Ye's lawyer Gregory Suhr said in response, per NBC News.
Article continues below advertisement
But this isn't the school's first brush with scandal. Chuck Bailey Jr. was one of the parents involved with Donda Academy, and he spoke to FOX 11 Los Angeles after the school temporarily closed in October 2022 following Ye's anti-Semitic remarks.
"The kids haven't done nothing wrong... It's not fair to them," Bailey Jr. said, adding that "When you make comments or you do stuff, you have to think about your loved ones, and these kids would be considered his loved ones."
Article continues below advertisement
What are the allegations in the Donda Academy lawsuits?
The allegations in the lawsuits stem from the ex-staff members' complaints about conditions at Donda Academy. Meadows, who worked at both Yeezy Christian Academy and Donda Academy, claims he was fired after raising concerns about the school—including bringing those problems to Ye directly.
Among the issues? The Yeezy Christian Academy campus had an overflowing septic tank, no hot water on the premises, and an electrical fire was started near the student cafeteria.
When the school became Donda Academy and moved to a different location, NBC News says Meadows alleges the new campus had no electricity for several months and again, the septic tank routinely overflowed.
The teachers' lawsuit is even more eyebrow-raising. A separate NBC News article details their claims that Ye insisted the students be fed only sushi for lunch, and that the school didn't hold classes on the second floor because "he was reportedly afraid of stairs."
Among Ye's other Donda Academy rules? There were no windows due to his dislike of glass, students had to wear Ye's brand of clothing, and books were banned from the school.
More worryingly, the teachers say that the school's doors were locked from the outside, that the campus had no medical personnel or cleaning staff, and that the limited medications on hand were expired. It all paints a disturbing picture, but the Donda Academy litigation is still ongoing.