Dr Disrespect Is Back to Online Streaming — but Not on Twitch
We still don't know exactly why Dr Disrespect was banned from Twitch (he doesn't either), but he's back to online streaming, now on YouTube Live.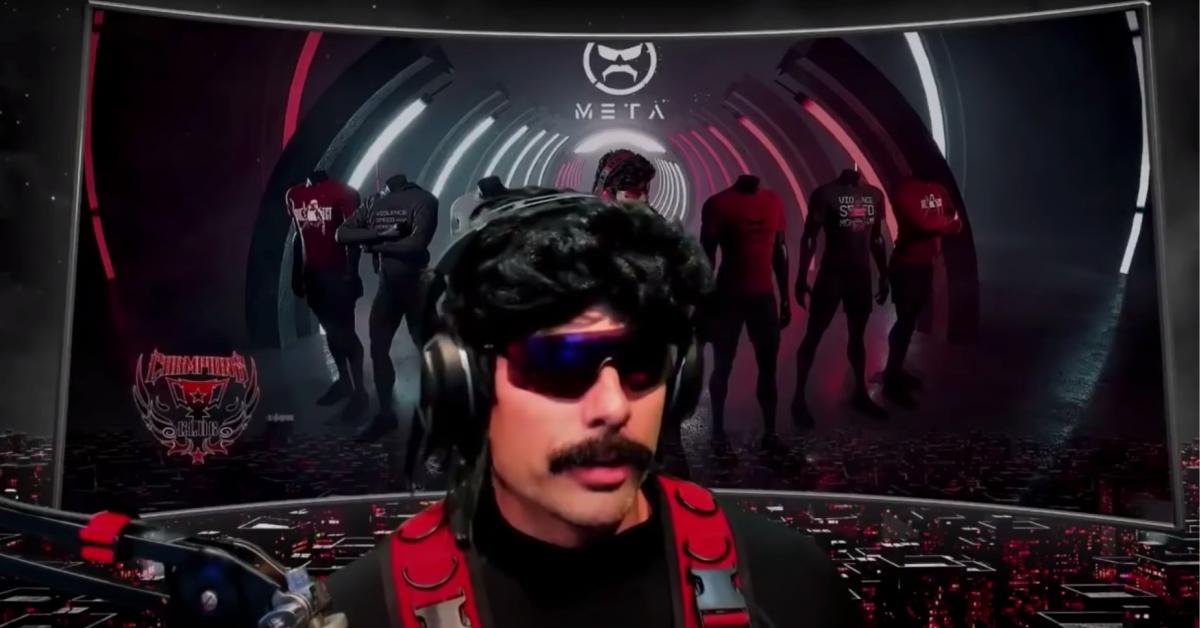 Very few streamers have attained the level of notoriety that Herschel "Guy" Beahm IV aka Dr Disrespect has, especially over the past few weeks. During his time as a Twitch streamer, he built a community of more than 4 million followers who watched his streams no matter how out-there they became (and that's saying something).
Article continues below advertisement
Despite his extreme popularity and a lucrative, exclusive contract with the streaming platform, Dr Disrespect was summarily and surprisingly banned from Twitch on July 26, 2020. To this day, no reason has been given for the ban, and Dr Disrespect himself claims he doesn't know why it happened. But now, he's back. Just not on Twitch. Dr Disrespect has made the move to YouTube Live.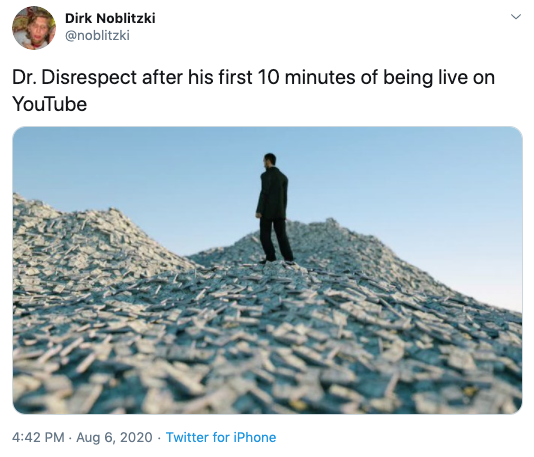 Article continues below advertisement
Dr Disrespect surprised fans by moving to YouTube Live.
After the Doc's channel was completely removed from Twitch, it became clear that his ban had been anything but temporary. There are several conspiracy theories floating around the internet regarding the ban, but none have been confirmed.
In an interview with The Washington Post, he spoke a bit about the confusion surrounding the ban. "It was a total shock," he said "Imagine showing up to work and the doors are closed and you can't get inside. You're going, 'What's going on?' And you've been told you've been fired. But you haven't been told the reason why. We just weren't given an answer. … It was the worst feeling."
Article continues below advertisement
As millions of Dr Disrespect's followers began to speculate about the reasons behind the ban, Dr Disrespect himself got to work finding another platform. It quickly became clear that Twitch would not be welcoming him back — ever — so he obviously needed a new outlet. Enter: YouTube Live.
Article continues below advertisement
When is Dr Disrespect coming back? We finally have an answer.
On August 6, after 42 days of radio silence, Dr Disrespect tweeted a link to his YouTube channel along with a simple statement: "Tomorrow, we arrive." He went live at the same time the link went up but did not appear on-screen. Regardless, his stream garnered more than 300,000 views and his channel reached 2 million subscribers in a matter of hours.
So, in short, Dr Disrepect is, in all likelihood, never coming back … to Twitch. But he's officially back to his streaming lifestyle on YouTube Live. Given the popularity of his first stream — which, again, didn't even include him — we're feeling like the jump isn't going to affect him too negatively.
Article continues below advertisement
That being said, his now-defunct deal with Twitch was reportedly worth eight figures. It's certainly possible that YouTube offered a comparable deal, but considering the fact that he's officially just getting started on that particular platform, they're probably not shelling out the big bucks quite yet.
Luckily, the Doc's dedicated followers appear to be up for following him anywhere. Many have already reinstated their paid subscription to his content, becoming members of the Champions Club for $4.99 per month.
We may never know exactly what led to Dr Disrespect's ban from Twitch, but we have to wonder whether the people who made that call are regretting it now.