Everything We Know About Dr Disrespect's Twitch Ban, And Fellow Gamers' Reactions
Here's what you need to know about what happened to Dr Disrespect and details on why he was banned from Twitch — read here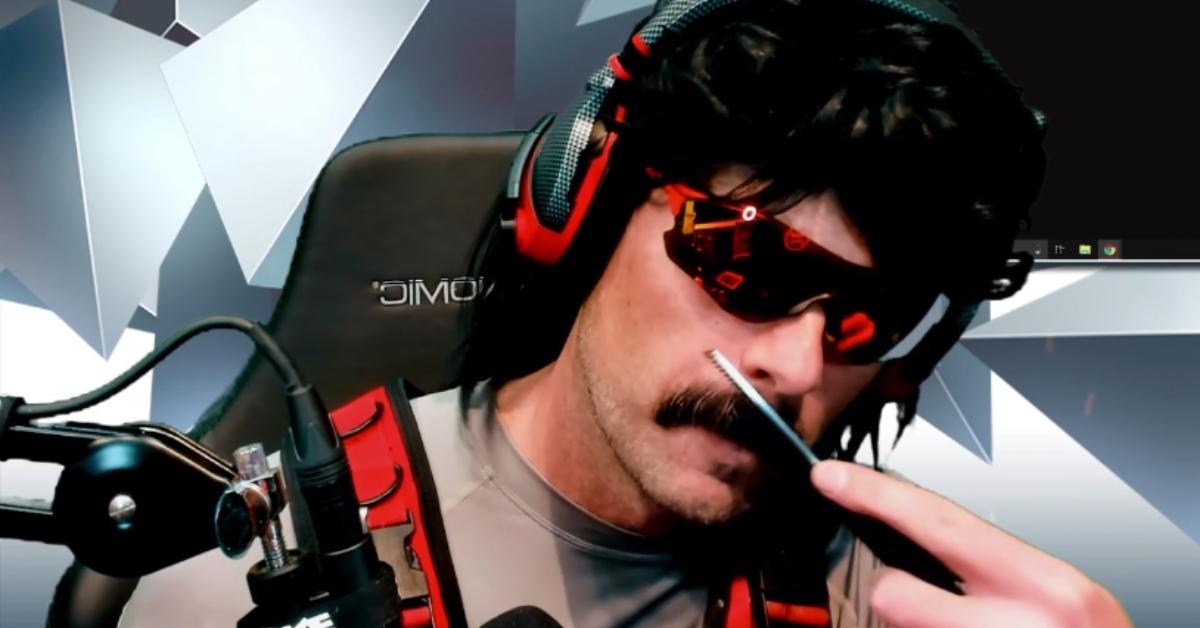 Twitch streamer Guy Beahm, commonly known as Dr Disrespect, causes major controversy at E3 2019. The internet gamer was suspended from the app and fans are confused as to why.
Article continues below advertisement
Along with his suspension from Twitch, the ESA rep also confirmed to Kotaku that "the organization has revoked Dr Disrespect's E3 badge." The internet personality was set to do a series of IRL streams onsite at the gaming event before he the ban was implemented.
So, what happened to Dr Disrespect at E3?
On Tuesday, Dr Disrespect and his cameraman walked into a public restroom and started filming. While Twitch does not specifically mention filming in bathrooms as a violation of their Terms of Service, it does forbid individuals from streaming illegal acts.
Article continues below advertisement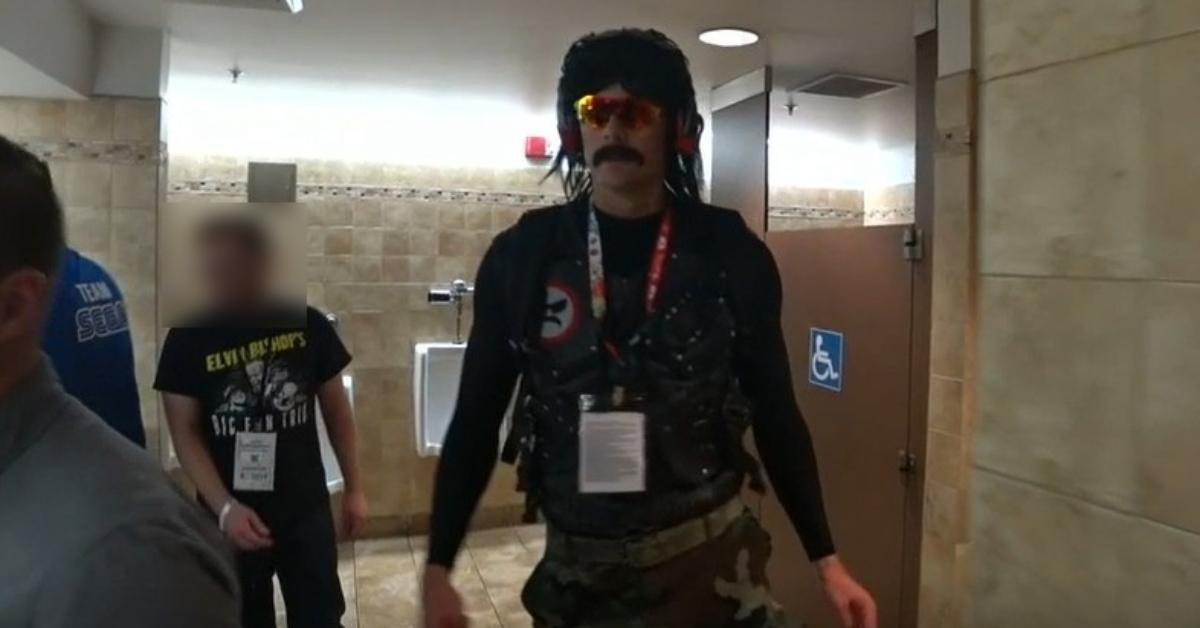 California has a "invasion of privacy" law, so filming in a public restroom is most likely violated that clause. To make matters worse, while filming on the live streaming platform, other individuals were present in the video using the stalls and urinals.
Article continues below advertisement
According to the Twitch ToS, "Any use of the Twitch Services in violation of the foregoing violates these Terms of Service and may result in, among other things, termination or suspension of your rights to use the Twitch Services."
While Twitch has not yet stated how long Dr Disrespect's account will be suspended, it remains unavailable at this time.
As expected, fans reacted to Dr Disrespect's Twitch ban. 
After news broke of the self-proclaimed "face of Twitch" being banned, fans quickly reacted. "Just heard the news about @drdisrespect... Yikes! What he did was just STUPID, (Live streamed from a public bathroom) So @Twitch banned him. I understand the ban, but surely it's not permanent?" questioned one fan on Twitter.
Article continues below advertisement
Another fan wrote, "That is one of the most unbelievable things I've seen on Twitch. Wow. I like the Doc, but WOW. Totally deserves the ban. I wonder if every single person in those restrooms have a legal case? Let alone the one's standing at the urinals...BEYOND gross. I'm flabbergasted."
Article continues below advertisement
While many were outraged after the IRL stream, one fan questioned who was to really blame for the illegal incident, tweeting: "The point is if something was to happen on the legal side of things as others say it's against the law. Who is to blame? Doc obviously wasn't the one recording, it was someone else."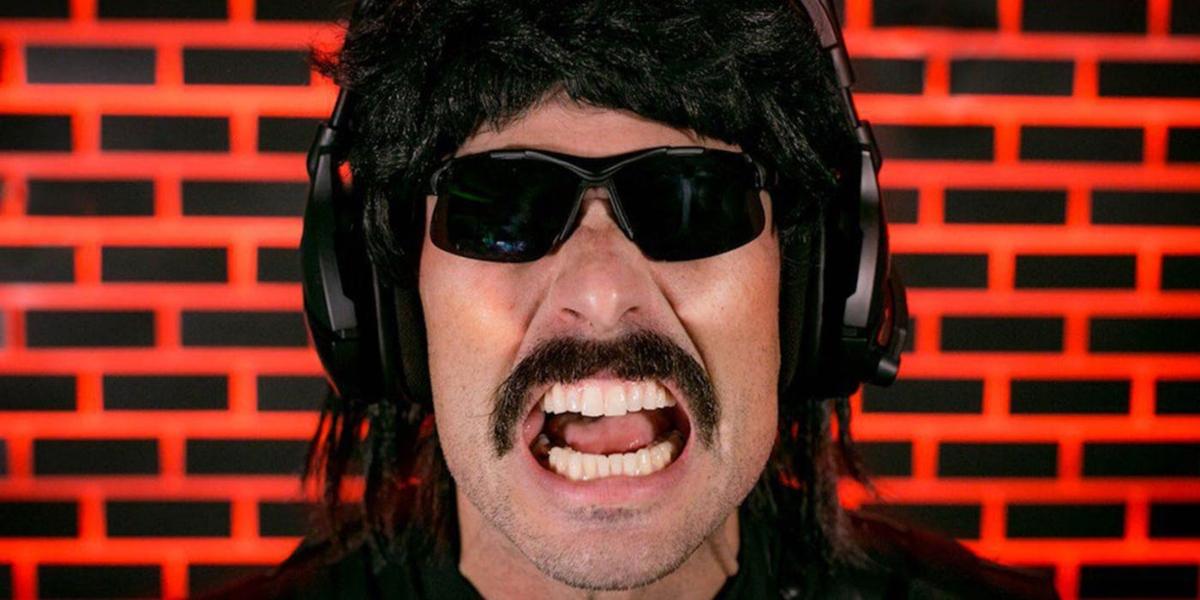 Article continues below advertisement
Aside from dedicated fans, popular Twitch stars spoke up after the controversial incident. Turner "Tfue" Tenney tweeted an image of himself wearing sunglasses and a fake mustache, which he captioned, "Free Dr Disrespect."
No stranger to controversy, Tfue is currently in lawsuit against the FaZe Clan, after he accused the gaming organization of "hindering his business opportunities."
While the internet star showed his support for the fellow internet personality, Tyler "Ninja" Blevins agreed with the streaming app's decision to temporarily ban Dr Disrespect. "It's a no brainer dude," Ninja tweeted. "I love him, but when you break the rules, you get punished. It's that simple."
At this time, neither Twitch has stated when or if Dr Disrespect will be reinstated, and Dr Disrespect has not commented on the situation.