Dr. Oz Says He Feels Guilty About His Mom's Alzheimer's Diagnosis
Today, Dr. Oz of 'The Dr. Oz Show' announced his mother, Suna Oz, has Alzheimer's. The doctor and TV host feels "guilty" for not noticing the signs. This announcement comes less than a year after his father's death.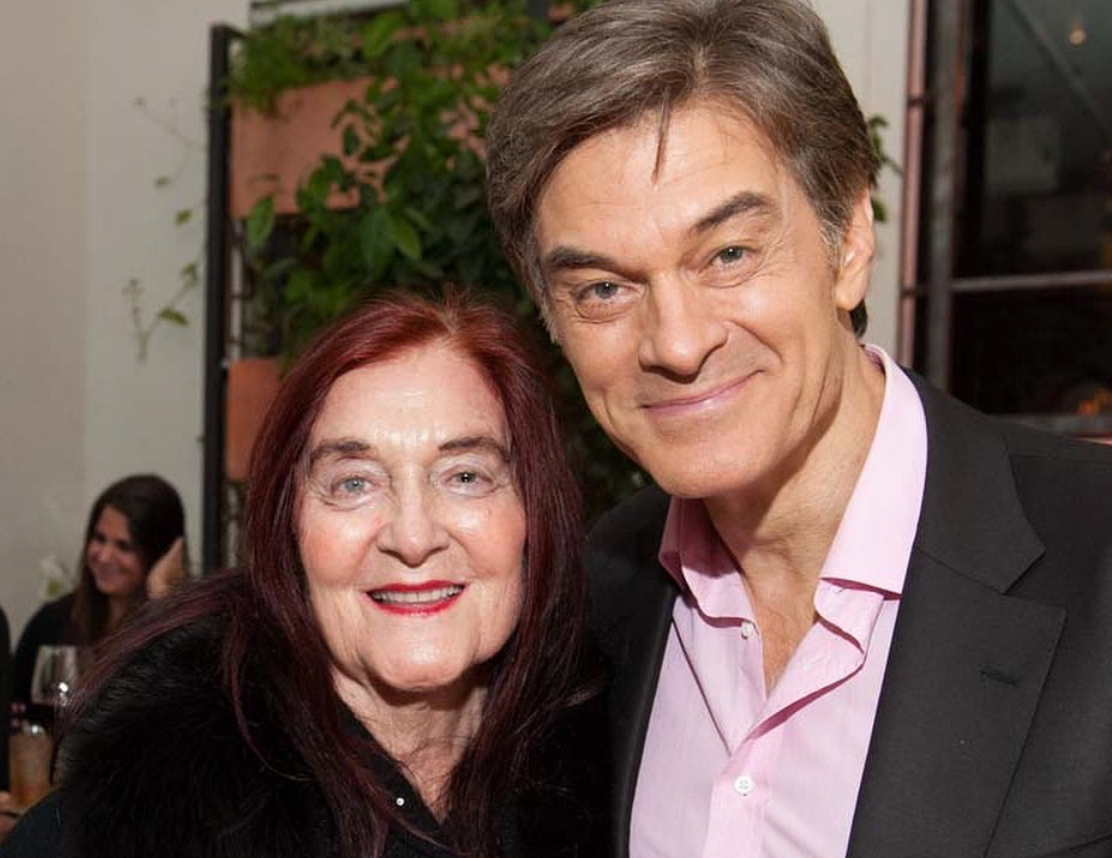 The 59-year-old host ofThe Dr. Oz Show, Dr. Mehmet Oz, has announced that he's recently learned his mom, Suna Oz, has Alzheimer's. "I'm feeling guilty, because I completely missed the signs until fairly late in the process," Dr. Oz told PEOPLE. Dr. Oz said he started to feel something was off when 81-year-old Suna, who was "already stubborn" started to act "irrational." Dr. Oz said, "The stubbornness transitioned from just her being an opinionated person to, 'Hey, that's dangerous medically. I can't let you do that." The doctor and TV show host is "frustrated and mad" at himself for not seeing the signs that his mom's health was deteriorating. Suna is currently living in her home country of Turkey with Daphne, who is Dr. Oz's sister.
Article continues below advertisement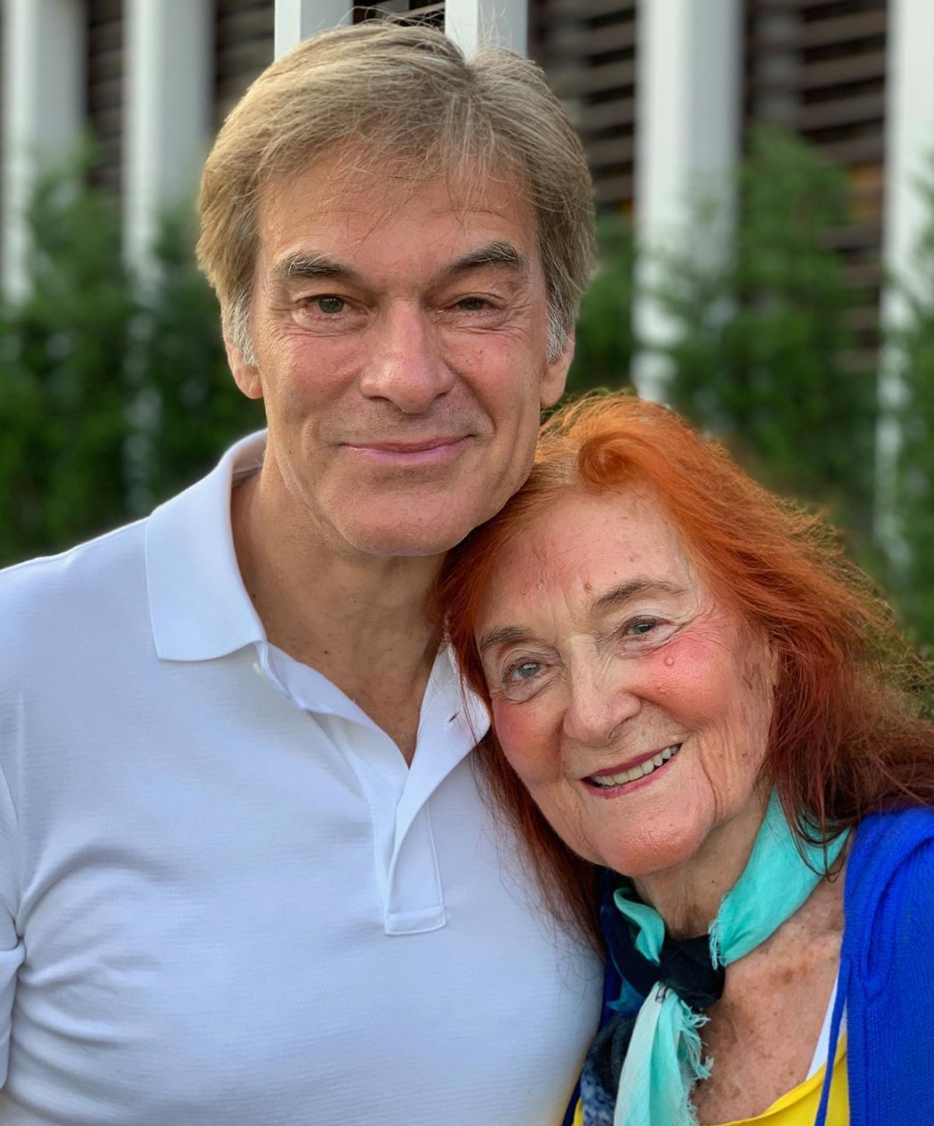 "I recently found out that my mom, Suna, has Alzheimer's disease. Hearing the official diagnosis was devastating. But just as painful for me was the realization that the signs were there all along — I had just been overlooking them.
.
When my mom's stubbornness increased, I simply blamed it on her getting older. My sister noticed she started doing her makeup differently for the first time in 60 years, but kept it to herself. When my mom started giving some of her belongings away to people she barely knew, I thought she was just trying to lighten her load following my father's passing. But these seemingly subtle changes were in fact the first indicators of Alzheimer's.
.
It was painful to admit that my mother's health was declining, but doing so allowed us to get her help as soon as possible. You have the power to speak up and say something if you suspect any of the above symptoms in a loved one. Doing so may be uncomfortable, but it just might help slow down the Alzheimer's progression in someone you love. Visit the link in my bio to read my mom's story, and to learn the 6 early symptoms you should never ignore."
Article continues below advertisement
It's especially sad, since Dr. Oz's father died in February
Dr. Oz posted the news of his father's death on his Instagram this past winter, telling the world that his dad, Dr. Mustafa Oz, had died. According to Dr. Oz's beautiful tribute on his website, 93-year-old Mustafa had died of kidney failure. On Instagram her wrote, "My dad passed away today at the age of 93. Dad changed everyone who met him. I remember as a child running behind his fast-moving legs while he made hospital rounds. Even as he aged and his legs no longer raced along, his mind never slowed down." He added, "I fell in love with medicine after witnessing my dad do sometimes painful procedures on desperately sick patients who subsequently thanked him for saving their lives.
Article continues below advertisement
Mustafa was born in 1925 in a poor farming village in Turkey, but climbed his way out of poverty by going to medical school and becoming a doctor. Dr. Oz wrote on his website, "Growing up in the Great Depression in a country whose baseline was poverty in the 1930's, Dad knew how to overcome every obstacle that the last century threw at him. He would remind, nudge, push, remind again, whine, and yell, until he got what was needed. He crusaded frequently and rarely retreated, especially when he was told he was not good enough. Even when facing his life-ending kidney failure, he had the grit of a warrior and the temper of a tornado." Although Mustafa had his residency in the U.S., he and Dr. Oz's mom, Suna, moved back to Turkey and worked as a doctor in Istanbul until he was in his 80s.
What channel is The Dr. Oz Show on? He'll be talk about his mother on today's episode
According to PEOPLE, Dr. Oz says he really debated awhile whether he should share his mother's diagnosis with the world, but decided that he needed to for the 6 million people in the U.S. with Alzheimer's and their loved ones (16 million caregivers total). He'll be discussing his mother on today's show at 1 p.m. PST on FOX. "I know that there are millions of other people like me, who probably feel guilt the way I do, knowing that if we could have figured this out earlier I could have intervened a little bit," Dr. Oz said. He added, "The worst lies are the ones we tell ourselves," he says. "Everyone in my family probably could've figured this out, myself included. But my wishful thinking was that it was just mom being a little bit older, she's stressed out, my dad was ill. And so we lost our truth."
It's incredibly sad that Dr. Oz's mother has Alzheimer's, but hopefully with more global attention like this, more time and research can be dedicated to the disease that affects millions of Americans every year.