DoorDash Driver Refuses to Walk up 9 Flights of Stairs After Only Getting $1 Tip
A DoorDash driver's response to a customer who expected them to walk up nine flights of stairs to deliver a meal for a $1 tip is going viral.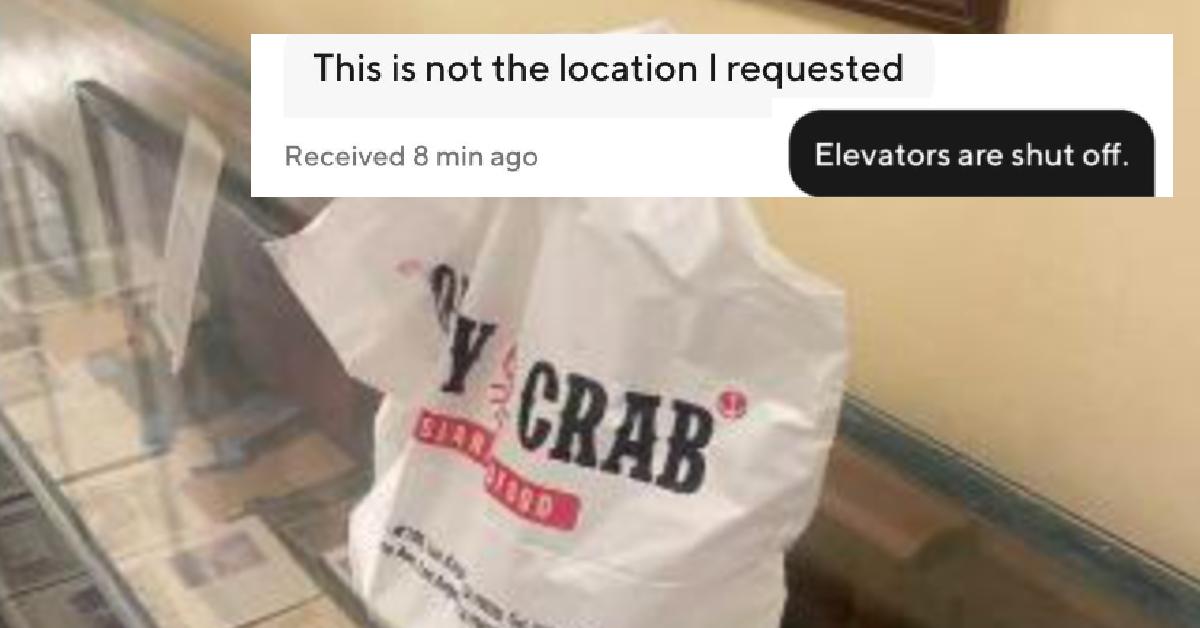 Would you walk up 9 flights of stairs for a $1 tip?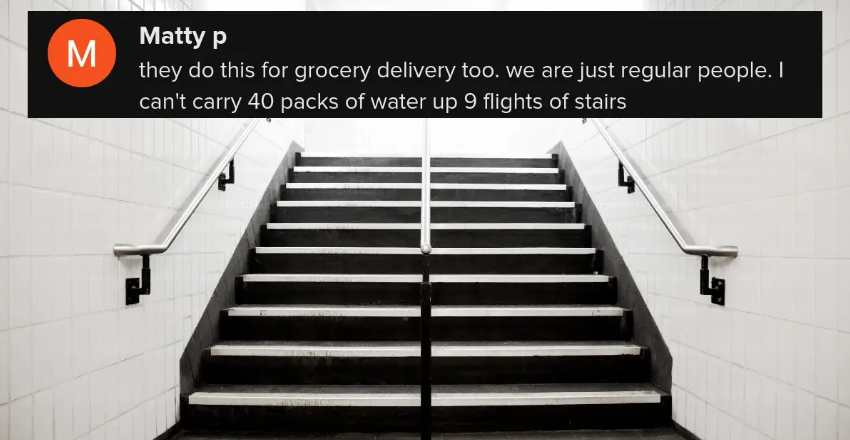 A DoorDash driver's response to a customer who expected them to walk up 9 flights of stairs for a $1 tip sparked a viral debate on both TikTok and Reddit.
The TikTok account @movesfinancial highlighted a text conversation between a DoorDash driver and a customer who ordered a meal through the delivery platform.
Article continues below advertisement
The customer refused to come meet them downstairs.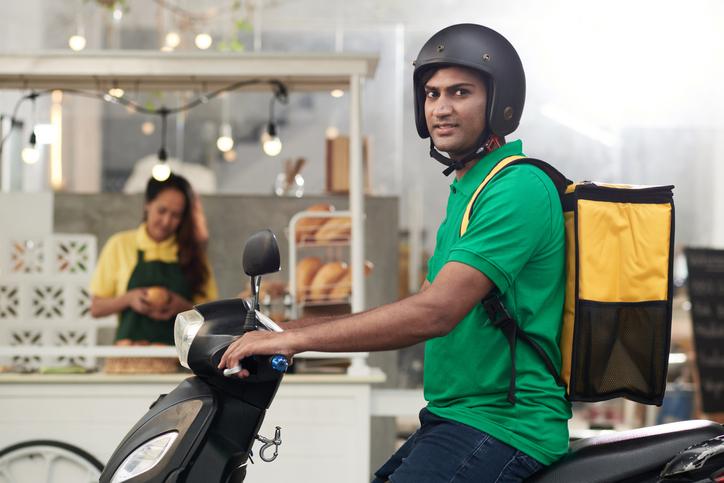 The end-user on the app demanded the driver bring their food up nine flights of stairs, despite only pre-tipping them a dollar for their services because the elevator was broken.
The driver explained to them that they weren't going to do that, especially for such a low amount of money.
The elevators in the building weren't working.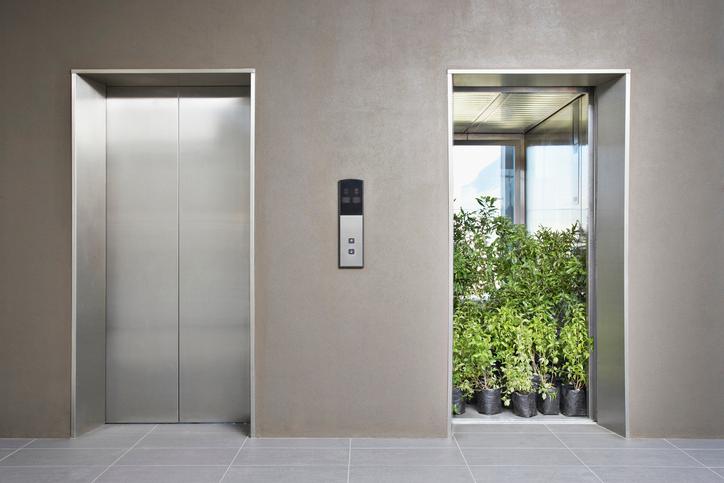 The TikToker says in the clip: "This DoorDash customer requested drop off at their apartment which was on the ninth floor. They provided a tip of one dollar to their dasher. When the dasher left the food at the front desk of the building the customer said this is not the location I requested. To which the Dasher responded and said the elevators are unfortunately out of service for emergency repairs."
She continued with the tale of the delivery dispute, "and the customer said they have stairs. So tell me, as a Dasher, would you walk up nine flights of stairs for a one-dollar tip? Let me know!"
Article continues below advertisement
Many viewers of the clip agreed they wouldn't do it.

Viewers who saw the clip did just that and judging by the comments section it didn't seem like there were too many people who thought it was all right for a DoorDash customer to expect their delivery driver to walk up nine flights of stairs to deliver their grub directly to their door for just a $1 tip.
"NO WAY let them walk down I have a regular who lives on the 7th floor never tips and she knows to meet me out front no1 else will grab her orders" one commenter wrote.
Article continues below advertisement
Ordering delivery when they knew the elevator didn't work was bold.

Another penned, "I wouldn't do that for a $20 tip" while someone else thought that it was pretty grimy for the DoorDash customer to order food delivered directly to their door when they knew that the elevator was broken and still expect the deliverer to walk it up so many stairs for just a buck.
"Come on, Don't order delivery if you know the elevator is broken and you live 9 floors up. And if so at least give an appropriate tip," they penned.
Another said that regardless of the tip amount they still wouldn't walk up that many stairs to get their customer their food.
Article continues below advertisement
Others said they never would have accepted the order.

"lol no. Tip aside, I'm not going up 9 flights of stairs for a food delivery."
And then there were customers who said that this type of expectation was absurd: "as a human, i would never expect a dasher to walk up 9 flights of stairs even if i tipped well"
Article continues below advertisement
It simply just wasn't worth the driver's time.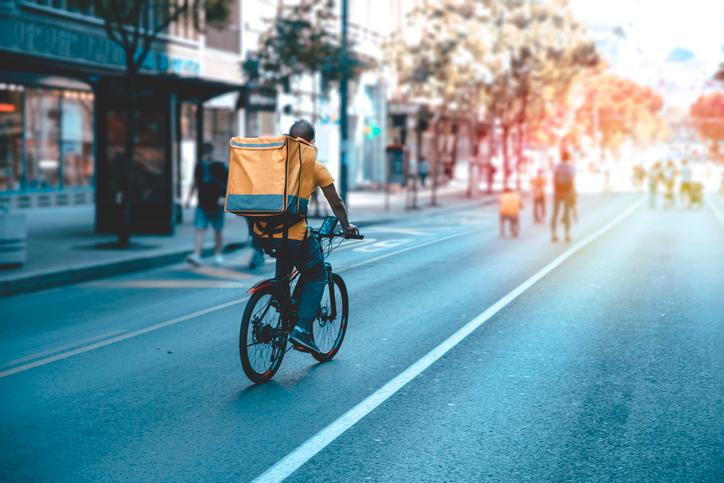 It appears that the conversation that the TikToker is referring to is one that was found on Reddit's r/DoorDash_Drivers sub, posted by a user on the platform with the online handle @karlallan.
After the customer tells them that the building has stairs, the driver replies back with: "Ha! I have a heart condition. But even if I didn't your dollar tip wouldn't come close to being enough for me to climb 9 flights."
Article continues below advertisement
Other's said they would have just met them downstairs.

Karlallan responded that the customer "got real hostile" after reading their response and said that since they were a DoorDash driver as well they would've tipped OP more in cash had they walked up the nine flights of stairs.
Article continues below advertisement
"We're just regular people."

The Redditor seemed less concerned with their infighting with the DoorDash customer, however, and more apt to delve into how scary the US economy has become, highlighting the fact that the media and government pit individuals with different identity politics against one another, while a handful of elites manipulate all the wealth.
Article continues below advertisement
The customer vs. driver tip debate hurts both parties.

They posted a massive tirade about the petty idiocy many conversations about how tipping/non-tipping devolves into a game of finger-pointing between people who are exploited by an economic system of resources that is stacked against citizens who are attempting to extricate themselves from a culture of poverty.
"Unless you can stop working altogether and live life on your own terms, you are beholden to a system that overworks and underpays you only to enrich a handful of guys who are rapidly approaching trillionare wealth," they said, before continuing, "If you make a million dollars a year, you are still poor, but they've made you to believe that's wealth."
Article continues below advertisement
Were they wrong to order to begin with?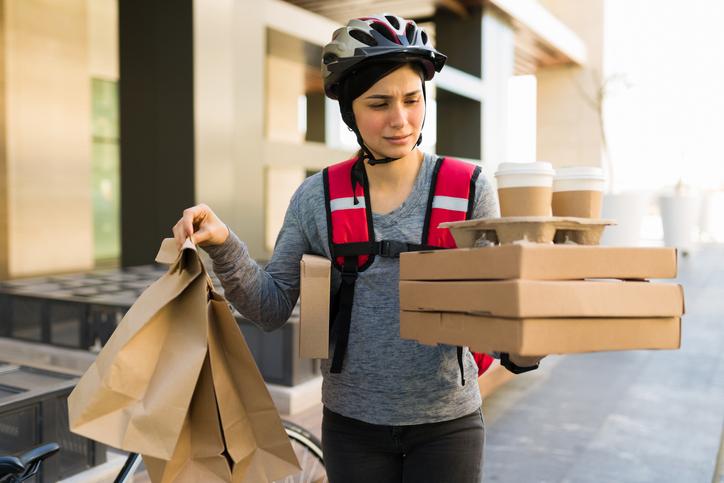 Karlallan also remarked, "with each dollar they eeek out of us, they drive a wedge deeper and deeper that polarizes us further and further. Left versus right, red versus blue, coastal elite versus hard working middle America, environmentalists versus gas guzzlers. It doesn't matter what divide you're looking at, it's all artificially manufactured to make you believe that it's the people on the other side of the spectrum who are your enemies and to blame for the fact that every year life gets harder. For those who disagree with the way I handled this transaction, I am not your enemy"