DoorDash Driver Shows What She Does When Customers Don't Tip on Deliveries in Viral Tiktok
A DoorDash delivery driver went viral on TikTok after posting the "revenge" they got against a non-tipping customer.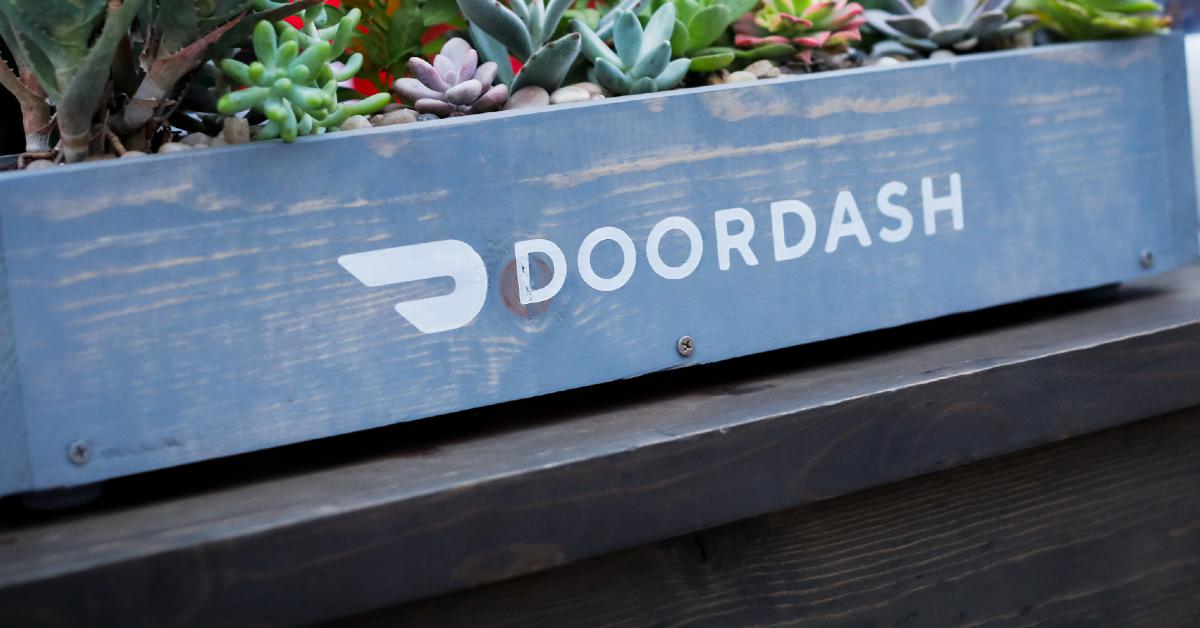 If you've ever wondered why your DoorDash order arrived cold, you might want to make sure that the next time you're ordering from a food delivery application you pre-tip to ensure that a vengeful driver doesn't take it out on your meal.
Article continues below advertisement
The TikTok account @Doordash_chronicles uploaded a video where a driver shows what they do, out of spite, to non-tipping customers on the application.
The woman's method of vengeance against who she calls "cheapskates" involves making sure that their meal doesn't arrive warm, which she does by intentionally blasting her air conditioner on the coldest setting so that it directly hits the order she just picked up for the duration of her trip.
Article continues below advertisement
"Every once in a while just for kicks I like to pick up someone's order who didn't want to tip and this is how it goes." She then grabs the bag of food off the front passenger's seat in her vehicle, drops it on the floor, and then blasts the air conditioner on its coldest setting, focusing the fan on the floor.
Article continues below advertisement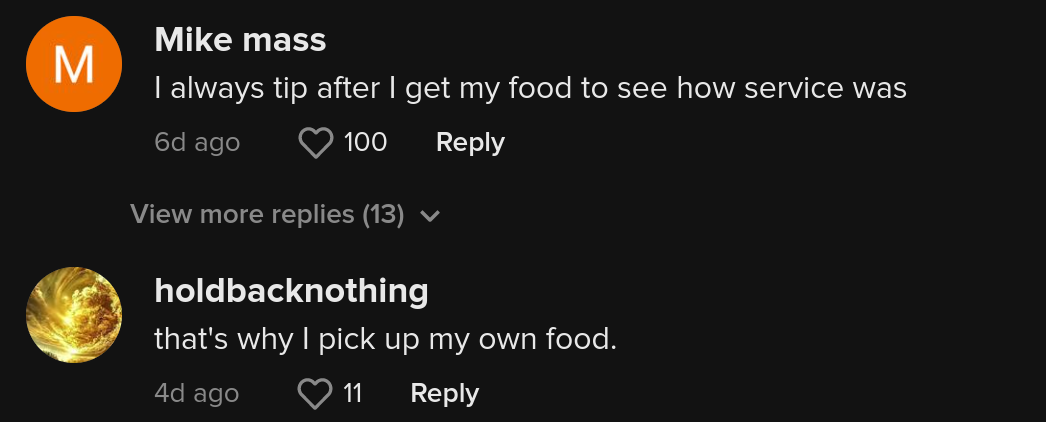 "Enjoy, motherf***er," she says at the end of the video.
This isn't the first time a DoorDash driver has pulled this method of revenge against a non-tipping customer. Another TikTok user did the same thing to a Wendy's patron.
Article continues below advertisement
There's been a lot of debate surrounding the expectations of tipping when using food delivery service applications like DoorDash, UberEats, GrubHub, etc. If you head to the comments section of any social media post about the subject, you'll see folks who hold some very passionate opinions on the topic.
Article continues below advertisement

The video posted by @doordash_chronicles is no different, either. There were some folks who remarked that even though they deliver meals through DoorDash, they don't necessarily accept gratuities from customers nor is the quality of their service contingent upon whether they receive a tip or not.
Article continues below advertisement

And then there were those who agreed with the TikToker's methods and expressed their intense dislike of "cheapskate" customers who won't pre-tip.
Others said that the woman's video is proof that DoorDash should disable the "pre-tipping" feature and only prompt customers to leave tips for drivers after they've dropped off their meals.
Article continues below advertisement

Theoretically this would solve a number of gratuity-related problems for both delivery drivers and customers. Obviously a driver wants to know if they're going to receive a tip on an order that they're delivering, however, there have been instances where workers have been "tip-baited."
Article continues below advertisement

While it's not an extremely common phenomenon, there have been DoorDash drivers who've stated that they've accepted deliveries on the application that had tips attached to them, only to see that those tips were rescinded once the order was completed.
Article continues below advertisement

What did you think of the DoorDash driver's decision that revenge really is a dish, well, disposable food container, best served cold? Do you see where she's coming from because she relies on tips to earn a living? Or do you think that if she doesn't like the occupational risks of maybe not receiving a gratuity on an order that she should ultimately look for another line of work?