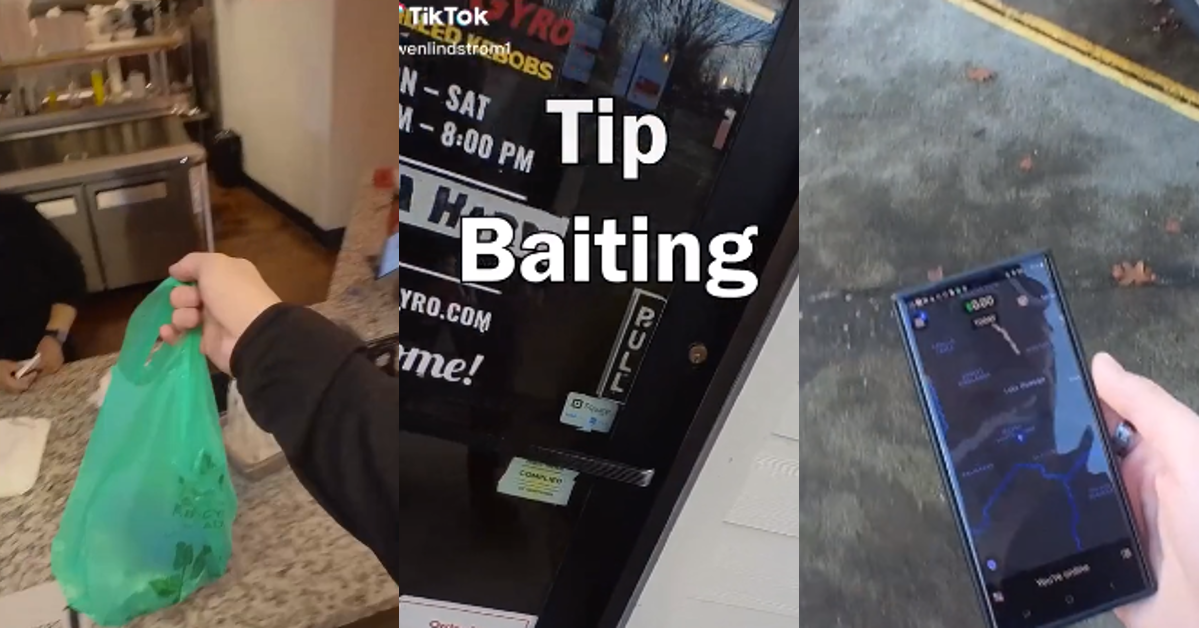 "Tip Baiting" TikTok Reveals the Disrespectful Way Folks Are Messing With Drivers
Everyone loves a good hack. Whether it's installing some fancy, cutting-edge browser extension that scours the web for coupon codes on a purchase you're planning to make or figuring out how to keep the light on in those pesky hotel rooms that require you to keep a room key card in a slot, people are always trying to find a way to get one up on "The Man."
Article continues below advertisement
However, some "hacks" come at the expense of individuals who ultimately end up bearing the financial brunt of the exploit's tricky ways. This one was exposed by Owen Lindstrom, a delivery driver who talked about a practice known as "tip baiting" from customers of apps like UberEats and DoorDash.

Article continues below advertisement
In an interview with Today, Owen talked about his viral clip that shed light on the phenomenon, which is resulting in serious financial implications for tons of food delivery employees that rely on popular apps in order to make ends meet.
"Pretty immediately people got pretty riled up about it. People on the driver's side are saying you should never do that to the driver, and then people on the customer side were arguing that the food already costs so much money. It was so intense on each side."
So what is tip baiting?
Article continues below advertisement