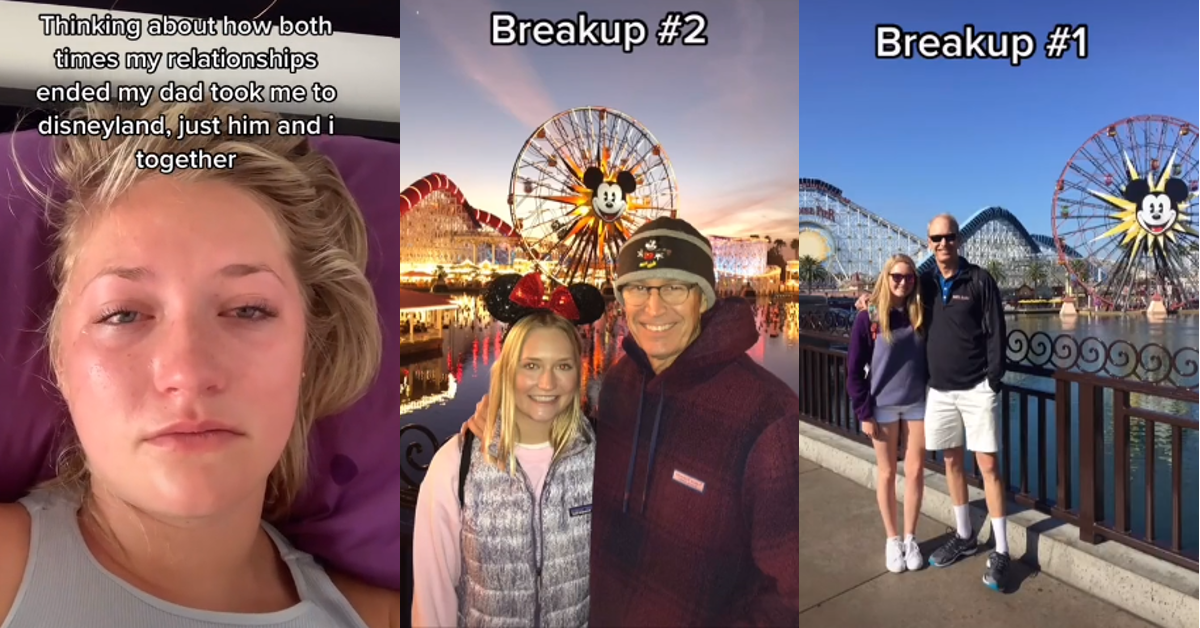 World's Best Dad Takes Daughter to Disneyland for Every Breakup She's Had
Breakups can be tough. And while there are plenty of resources out there to help people deal with breakups in a healthy manner, actually living that advice is way more challenging than, you know, just reading about it.
Article continues below advertisement
A lot of folks suggest that surrounding yourself with loved ones — friends and family members — after a breakup is one of the healthiest things you can do following a loss, even if all of the joy seems to be sucked out of your daily activities.
TikToker Kenzie shared the touching way her father spends time with her following her breakups: He takes her to Disneyland.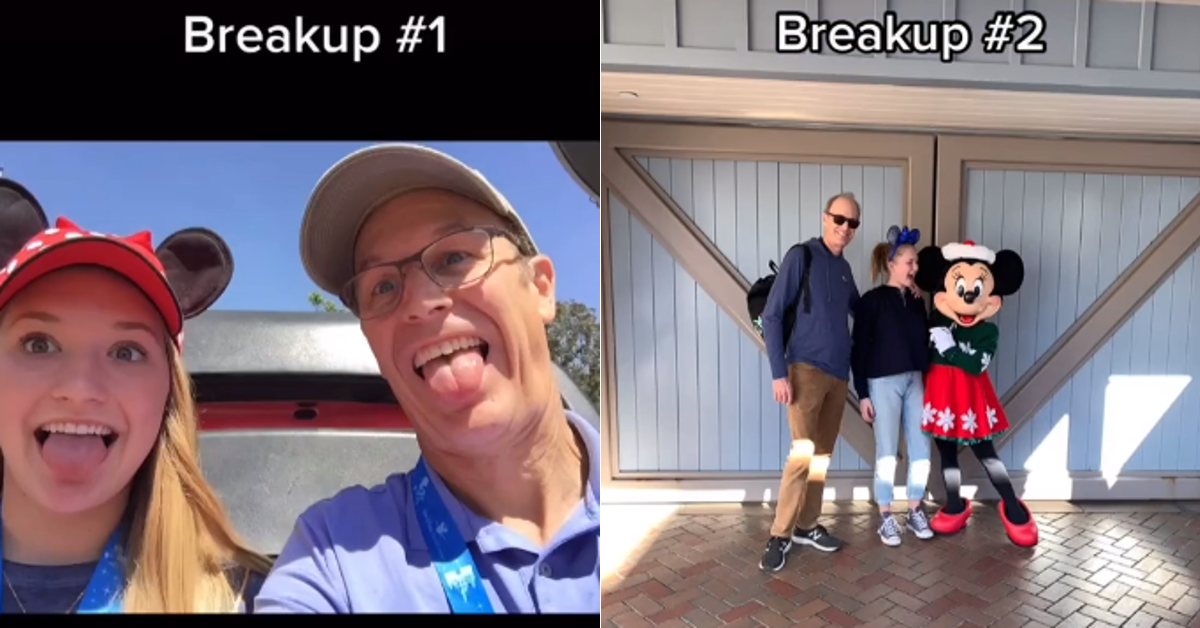 Article continues below advertisement
And while that's a pretty sweet thing to do because visiting Disneyland is almost always awesome. Knowing that someone is there for you through thick and thin is probably what made Kenzie's trip through the most magical place on Earth all the more special.
Kenzie's post garnered huge praise from other users on the platform and quickly went viral.
The video begins with a distraught-looking Kenzie peering into the camera. She's visibly crying, a tear falling down her cheek.
Article continues below advertisement
The caption of the clip reads, "He is quite literally the cutest and most caring man to walk this Earth."
Kenzie says through the text overlay in the video, "Thinking about how both times my relationships ended, my dad took me to Disneyland, just him and I together."
Article continues below advertisement
Then the video cuts to the two of them ambling around the park together. It's a big switch from the somber mood set at the onset of the TikTok. There are photos of them hugging, posing for pictures, and going on rides together.
The "Breakup No. 1" photo shows the dad-daughter duo sticking their tongue out to the camera, Kenzie is rocking a pair of Minnie Mouse ears in the pic.
Article continues below advertisement

For the next breakup, she's got another pair of Minnie Mouse ears and her and her father pose in front of a large Ferris Wheel. She even snapped a photo with Minnie at the park too.
Commenters are in love with her father's gesture.
Article continues below advertisement

User @orlagh wrote, "No, this is the purest thing ever."
@Filo said, "Now I'm crying."
Article continues below advertisement
Some took a more comedic approach, however. @Michelle Lewis wrote, "I'd be faking a breakup."
For the most part, however, people couldn't help but heap on loads of praise for the man who tried to do everything he could to make his daughter feel better during one of the more emotionally strenuous times in her life.

@Pia Mia writes, "Why am I crying."
@Effie Thropp wrote, "My dad hates theme parks but he would definitely take me to Costco for a $1.50 hot dog and sodie."
That would work for me, personally.