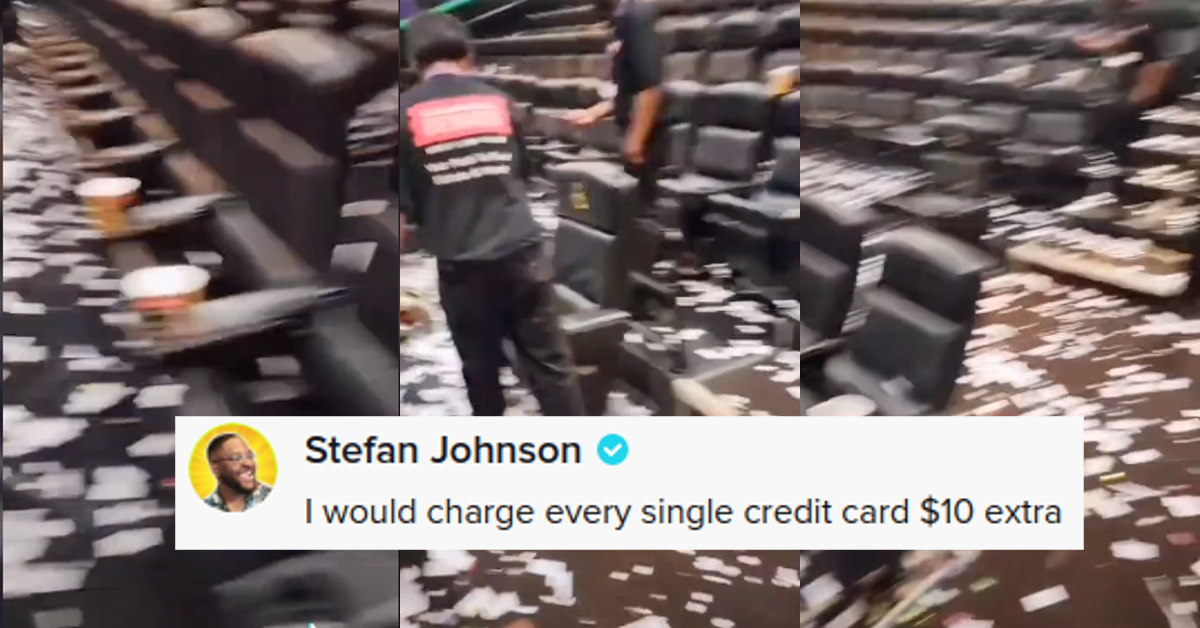 Theater Employee's Viral TikTok Shows Mess Left by 'Spider-Man: No Way Home' Fans
By Mustafa Gatollari

Jan. 1 2022, Published 9:42 a.m. ET
There are certain rules of etiquette and class that people should be expected to follow. Like if you're going into someone's home, you do your best not to make a mess. If you're taking your dog out for a play date, you're going to want to make sure to keep your pooch in check so they don't get into a violent tiff with other people's puppies.
Article continues below advertisement
For some reason though when it comes to businesses, people's rules of propriety seem to go out the window, however. If you walk through a supermarket, you'll see tons of items that don't belong in certain aisles or departments just chilling on a shelf.
Ice cream in front of loves of wheat bread, or slabs of meat that should be refrigerated placed precariously on the edge of a 12-pack of Fresca.