"Tesla Karen" Demands Woman Move Her Car for This Ridiculous Reason
TikTok is flabbergasted by this "entitled" Tesla driver who demanded that a woman move her parked car ... just so she could park next to it more comfortably.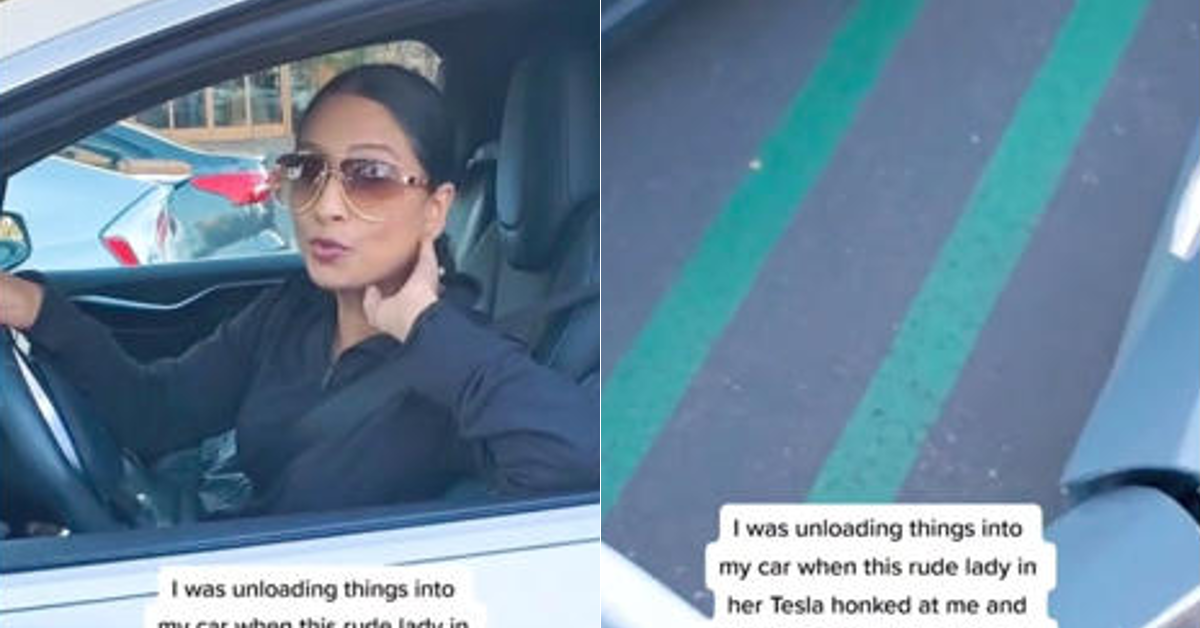 If you've driven around long enough, you start to form certain biases against particular car brands and some of the drivers behind the wheels of them. You can always count on a Nissan to try and accelerate quickly past you even if you've got the right of way, or cut you off when you're on the highway, and BMW drivers are known to be allergic to turn signals.
Article continues below advertisement
Then, there are certain car owners think that they're entitled to some type of special treatment because of their material possessions. Like that one lady who thought they could treat a beautician like crap after they receiving a parking ticket on their vehicle while getting their nails done.
Or this woman in a Tesla who demanded a woman move her parked car so that she could park more comfortably.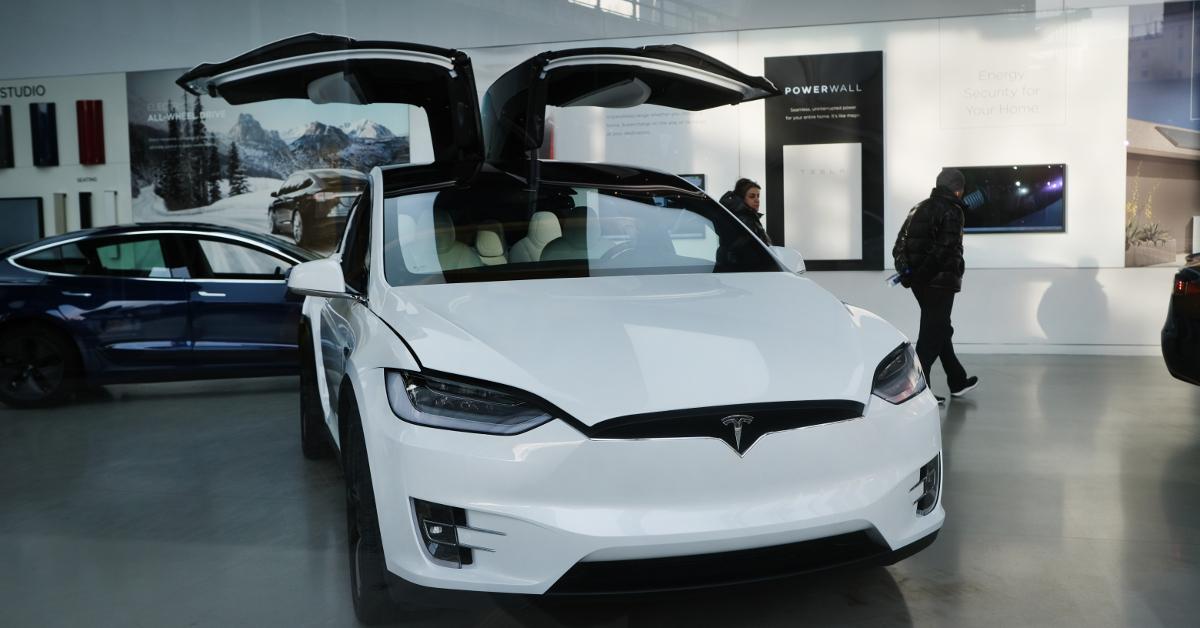 Article continues below advertisement
User @m4df82 uploaded snippets (which are now private) of her interaction with a woman driving a Tesla and wearing the kind of oversized, gaudy sunglasses that are probably reserved for "Snobby Woman #2" on a central casting call sheet.
The woman pulled up next to the TikToker's parked car and asked her to move things along — not so she could take her parking spot, but so she could park in the one next to it.
This baffled the uploader, as she said there were plenty of other spaces available in the parking lot and she was parked well within the lines of the space she placed her car in. "My door was up against my body, but that wasn't enough," she shared.
Article continues below advertisement
The argument was started when the Tesla driver in question began honking her horn and gesticulating towards the TikTok user.
Article continues below advertisement
Several TikTokers thought it was absolutely ridiculous for the Tesla driver to make such a request: "Tesla owners swear they own the world but they don't even know how cheaply those cars are made, " @og_reeferchiefer said.
Article continues below advertisement
Another quipped, "I always wondered why Tesla cars get keyed so much." Others just made jokes about the woman in the car, like that the Tesla should "auto-drive her home," while another remarked, "Her car has all those cameras ... but she still can't park."
And then there were those who offered up some practical advice on how to deal with bullies of that nature: like spite. "I would have loaded my stuff and went shopping again. Funny how rich people think other people [have] to bow down to them."
Article continues below advertisement
Have you ever had a terrible interaction with someone at a parking lot who made unreasonable demands? Or do you think that there's more to this story here that the TikToker isn't sharing?