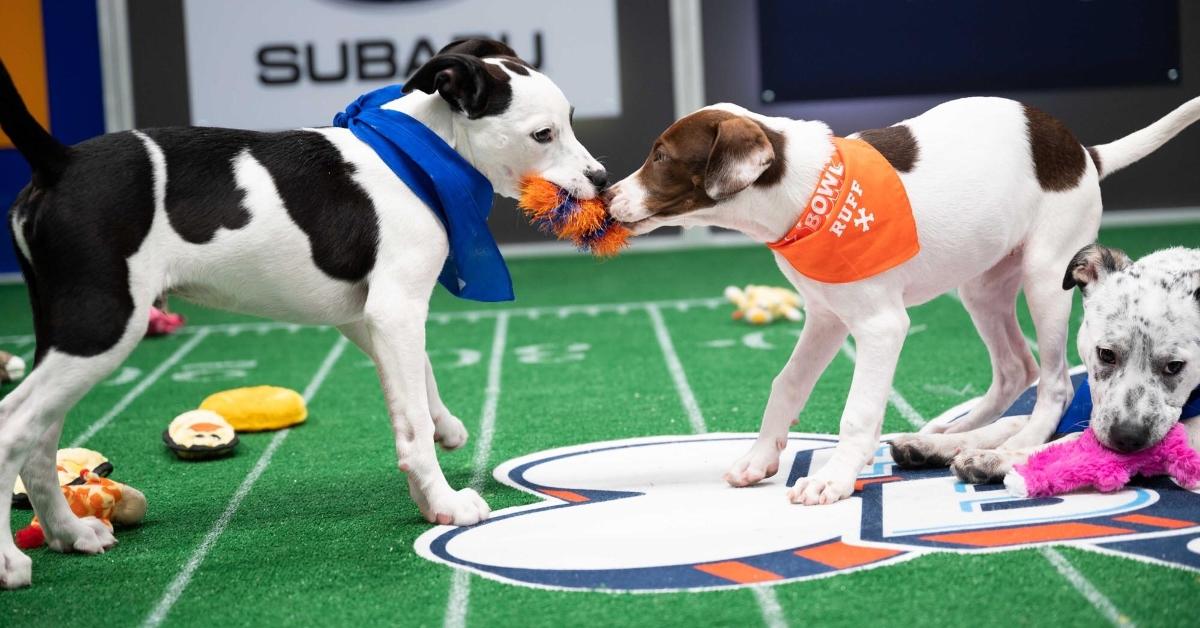 Animal Lovers Rejoice! The Puppy Bowl Is Back for Its 17th Game
By Katie Garrity

Jan. 29 2021, Published 11:08 a.m. ET
There are two kinds of people in this world. There are people who really look forward to the biggest sports event of the year: the Super Bowl, and there are people who really look forward to the other biggest sporting event of the year: the Puppy Bowl.
Article continues below advertisement
In 2005, Animal Planet did the world a favor by introducing us to a group of adorable puppies that were going to play their own game of football. Ready for its 17th season, Team Ruff will face off against Team Fluff for the "Lombarky" trophy. The Puppy Bowl is the one occasion when any and all animal puns are welcomed. So, how can you watch it, and when will it air? We have all the paws-itively adorable information below!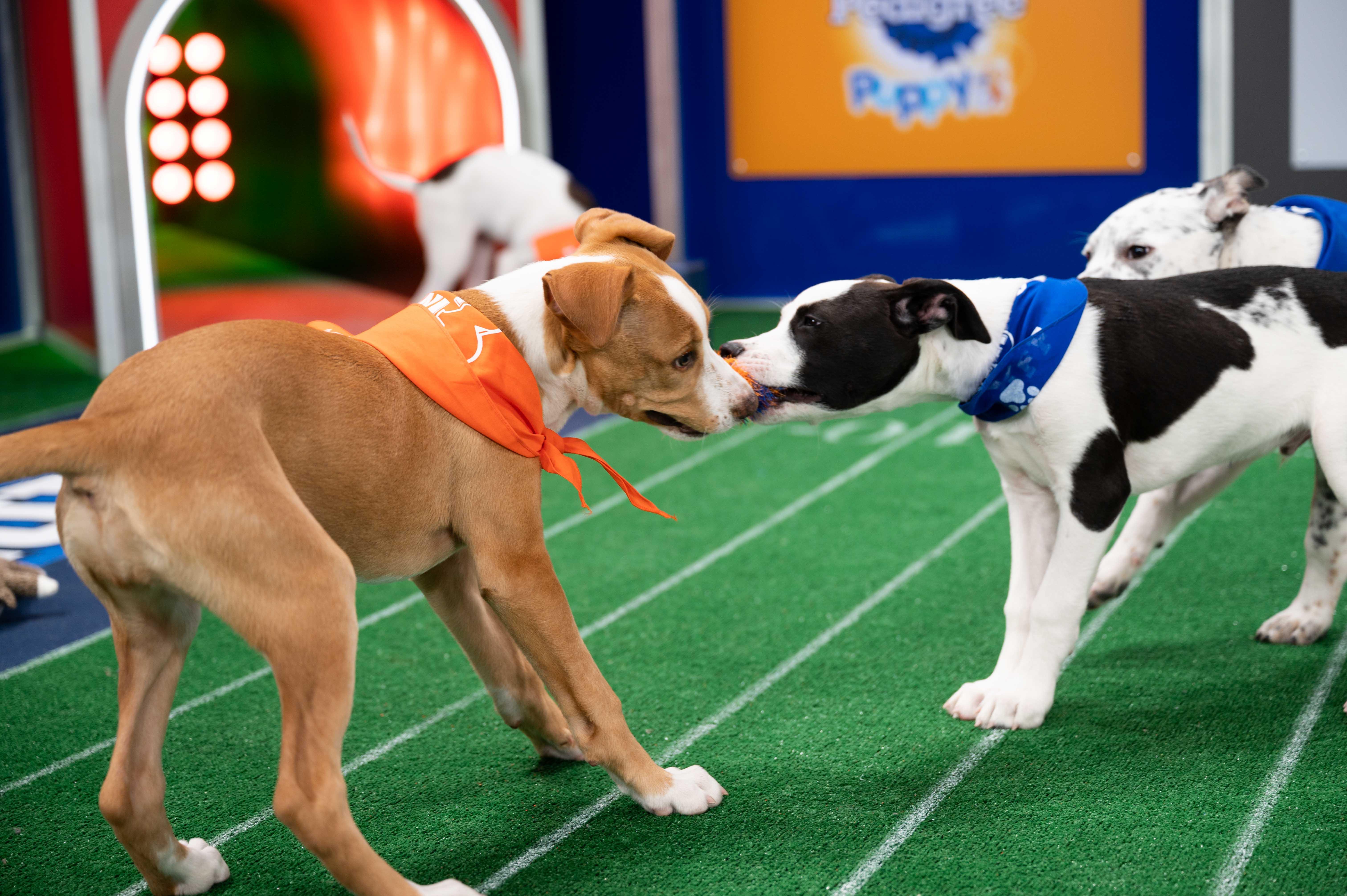 Article continues below advertisement
The Puppy Bowl airs on the same day as the Super Bowl.
Have the nachos and dog treats ready on Feb. 7, 2021, because that's when the 2021 Puppy Bowl will be airing. The game starts at 2 p.m. on Animal Planet. Bonus: Discovery Plus has a pre-game show starting at 1 p.m. If you have a Discovery Plus account, you can also stream the Puppy Bowl with your account. There is no better way to kick off the biggest night in sports, honestly. 
So, what exactly happens during the Puppy Bowl? The adorable display is a two-hour spectacle, consisting of 96 (adoptable!) puppies that are divided into two teams and set loose onto a miniature football field for tons of play and tussling. 
Article continues below advertisement
When it comes to rules and regulations, it seems to be a bit of a free-for-all. "The rules of Puppy Bowl can fit on one post-it note," official referee Dan Schachner told CBS Sunday Morning. "It's basically, 'Drag a chew toy into the end zone. Doesn't matter which end zone.'" 
Snoop Dogg and Martha Stewart will co-host the 2021 Puppy Bowl.
The most endearing and surprising duo maybe ever, Snoop Dogg and Martha Stewart, have signed on to co-host the 2021 Puppy Bowl. According to Billboard, "The dynamic duo will throw an epic tailgate party and root for the puppy players representing Annenberg Pet Space, Paw Works, and SPCA LA. The day's mouth-watering competitions include creating the pawfect party snack and crafting a Puppy Bowl-themed cocktail."
Article continues below advertisement
Snoop and Martha will also feature their own furry friends during the event. People reports, "Viewers can receive shoutouts from Stewart's French Bulldogs, Crème Brûlée and Bête Noire, and Chow Chows Empress Qin and Emperor Han. Snoop's French Bulldogs, Juelz Broadus and Chalk, will also be available for fan messages."
Article continues below advertisement
If dogs aren't your thing, you can also tune into the Kitten Bowl.
It's no secret that there are dog people and there are cat people, so if watching puppies play around for a couple of hours doesn't do it for you, the Hallmark channel has you covered. Catering to another group of animal lovers, the Kitten Bowl features adoptable kittens finding their forever homes while playing around in a replica football stadium, similar to that of Animal Planet's Puppy Bowl. "Kitten Bowl VIII" premieres on the Hallmark Channel on Sunday, Feb. 7, 2021 (2 p.m. ET/PT).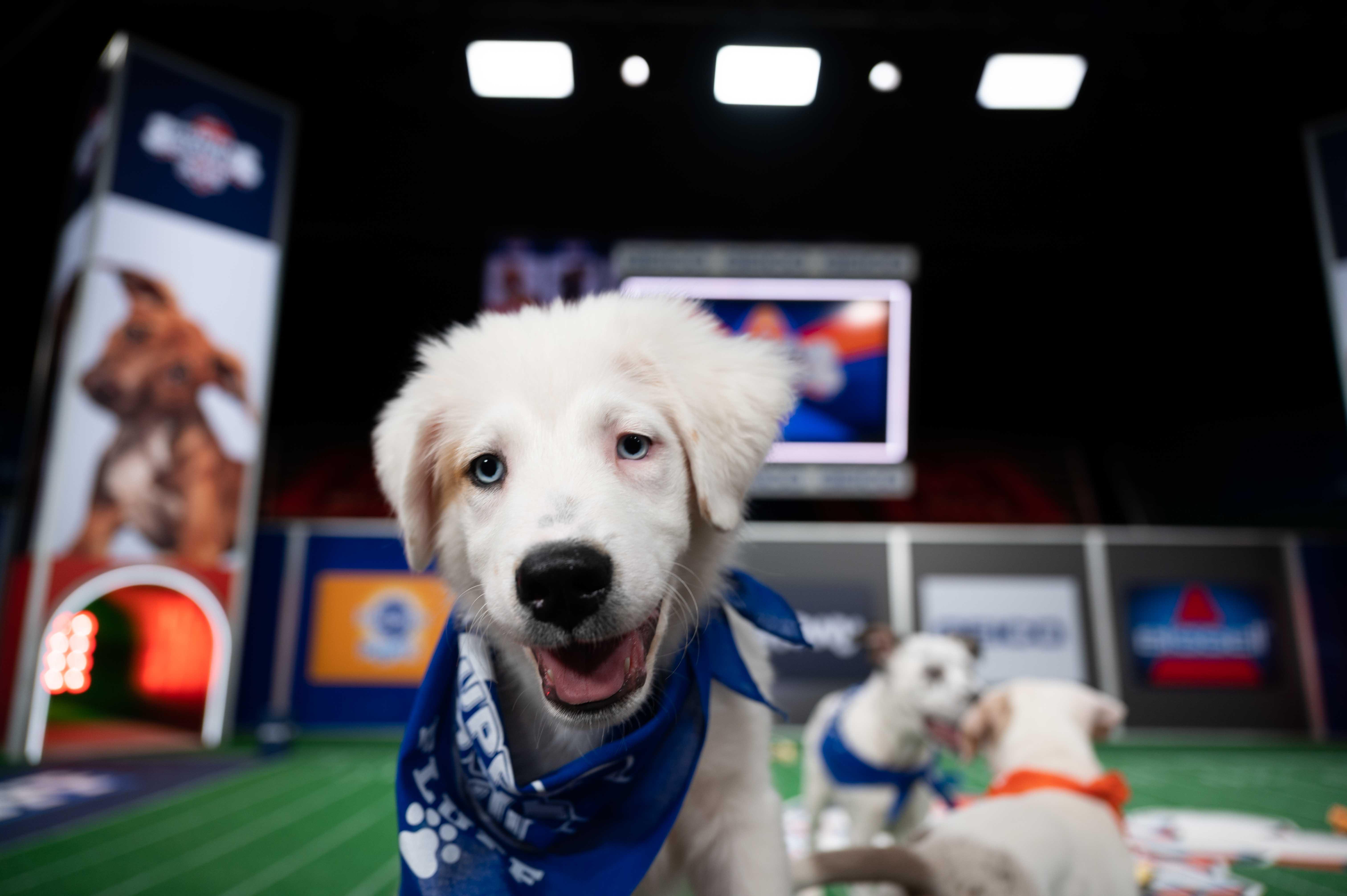 The Kitten Bowl is hosted by TV personality and animal advocate Beth Stern alongside Cameron Mathison and Tamera Mowry-Housley from Home & Family.  Whether you're a cat or dog person, both "bowls" do good. They're working to get some adorable animals into their forever homes.