Everything You Need to Know Before the Biggest Puppy Event of the Year
Here's everything you need to know about the Puppy Bowl — including what time it's on and whether you can adopt the pups — ahead of Sunday's game.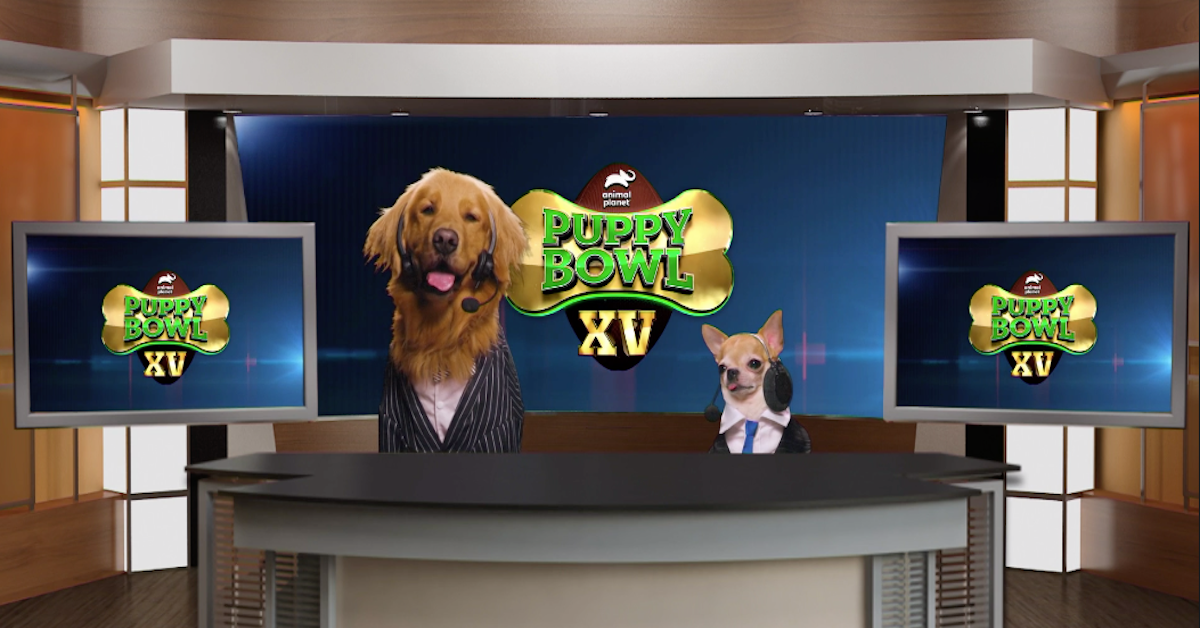 It's almost the first Sunday in February which, for many Americans, is synonymous with a big televised sporting event featuring the industry's best commercials and who even knows which teams battling it out on the football field.
Article continues below advertisement
But really, the most important event of the year is taking place ahead of the big event and it's Puppy Bowl XV. Animal Planet is airing its 15th annual Puppy Bowl games because what better way to tailgate the Super Bowl than with 12/10 good boys and girls gleefully wagging their tails while running around chasing each other?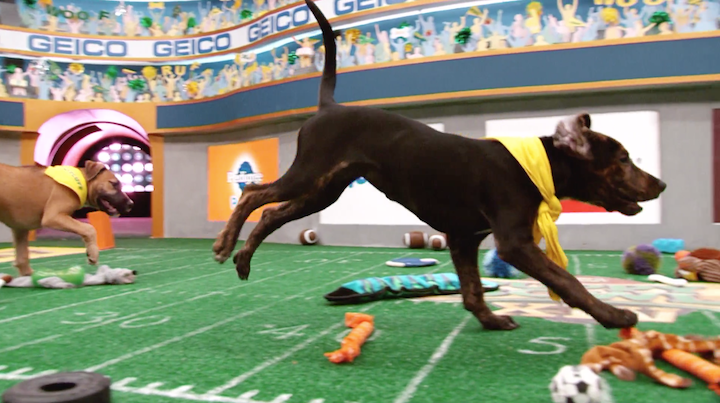 Article continues below advertisement
Nearly 100 adorable puppers will be "competing," by which we mean playing different heartwarming games along a puppy-sized football field filled with squeaky toys and other cute treats. Three special needs dogs will also be playing in the games.
To break up the two-hour television special, the Puppy Bowl has its own halftime show featuring other fun friends, like kittens, porcupines, and even IRL sloths and a baby kangaroo! So don't change the channel, like, not even for a second.
Article continues below advertisement
Are the dogs from the Puppy Bowl up for adoption?
Whether the very, very good Puppy Bowl doggos are available to become the newest member of our families is a question on everyone's mind. Good news, the Puppy Bowl actually started as an attempt to raise awareness about the importance of adopting versus buying pets — and every single contestant pup, aged 12-24 weeks, is up for adoption from 51 shelters across the U.S. Plus, they come spayed (or neutered) and vaccinated.
Article continues below advertisement
And according to the American Society for Prevention of Cruelty to Animals, the Puppy Bowl may be succeeding at its mission. In 2011, roughly 2.5 million shelter animals were euthanized, but that number has dropped each year since. Puppy Bowl host and referee Dan Schachner is grateful to have a hand in motivating Americans to adopt rather than shop.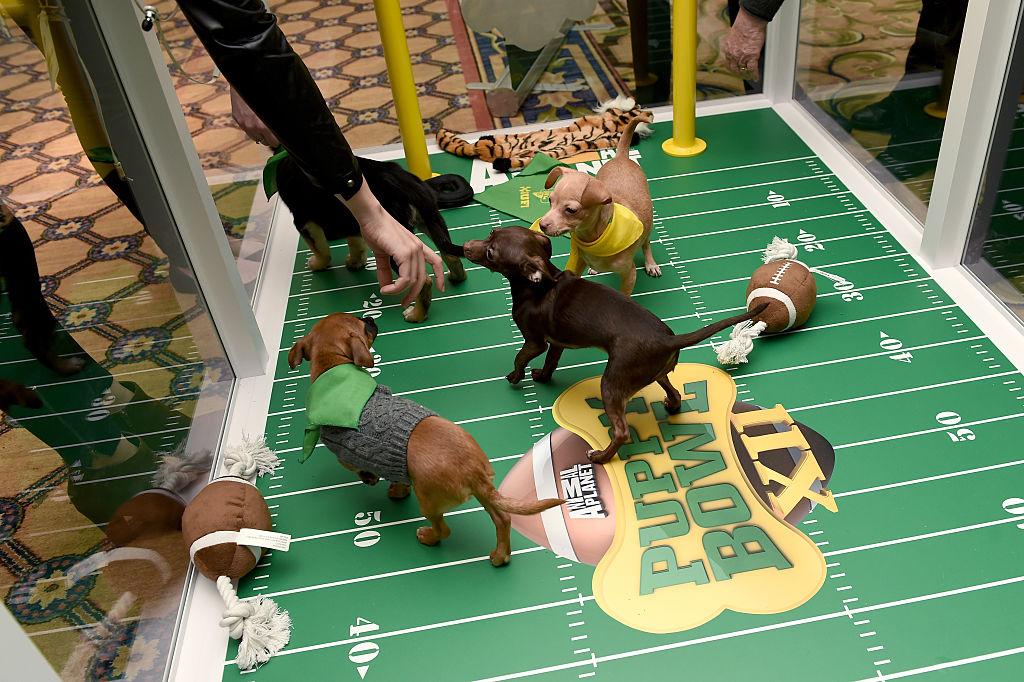 Article continues below advertisement
"I'm not saying it is because of us," he recently told CNN, "but we are part of a movement that is raising awareness."
Where can you watch the Puppy Bowl?
The Puppy Bowl will air on Animal Planet at 3 p.m. EST (noon for west coasters) and you can watch the furry friends run around for the best two-hour show of the year. For fans who are extra excited about the day's events, we recommend tuning in an hour earlier for a pre-game show with canine correspondents. If you don't have Animal Planet, Hulu Live will be broadcasting the competition between Team Ruff and Team Fluff.
Where is the Puppy Bowl held?
To some readers, this news might come as heavily disappointing, but the Puppy Bowl is unfortunately not a live event. It's actually shot over the course of two days in October out of a place called GEICO Stadium, which we think is just a sponsored name for a nondescript studio in New York City. "That element takes people aback," Dan said in an interview with Mental Floss before explaining, "It's three months of preparation because it's two full days of shooting. Plus, it's 21 cameras on the field. So that's a lot of footage to edit and turn into a two-hour show."
Article continues below advertisement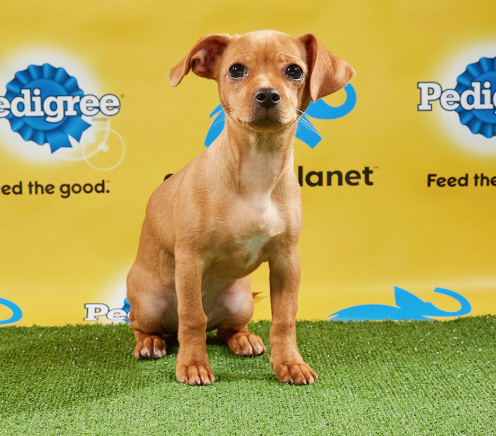 Who won the Puppy Bowl?
The jury is still out on who won this year's Puppy Bowl XV — plus, it's not about that, guys. But our bet is on Team Fluff, who's managed to bring the Lombarky Trophy home for the past two years. And our pick for MVP this year is definitely the 16-week-old beagle/dachshund by the name of Dawn. Just look at her. Her favorite winter activity is "dachshund through the snow," so she loves puns and the cold. Just in time for this week's Polar Vortex.
Let us know if you end up adopting any of the Puppy Bowl XV pups. Animal Planet says they're available on Petfinder, but we expect a lot have been claimed already.
Whether or not you add a furry friend to your team's lineup this year, be sure to tune in to Puppy Bowl XV on Animal Planet this Sunday at 3 p.m EST.