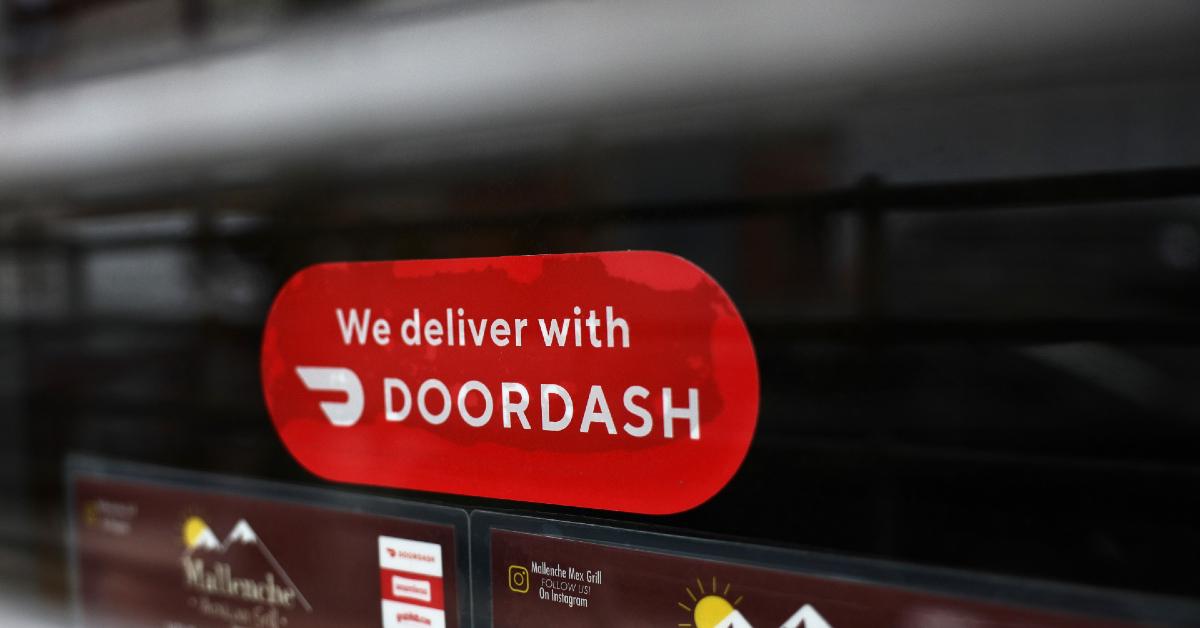 DoorDash Driver Calls Customer to Ask if They'll Tip, Gives Food Away After They Refuse
A DoorDash delivery driver is going viral after uploading a video that shows him refusing to deliver an order for a customer who didn't pre-tip on a meal that they purchased through the application.
Article continues below advertisement
The driver in the video identifies himself as Gary, however, the video was posted to a TikTok account called @annawantsababy. In the clip, Gary finds out that the customer has no intention of tipping him on an order, even though he's only making $2.50 from it.
He then decides to give the food away after canceling the order upon picking up the meal instead of delivering it to the customer. Gary's video sparked a viral debate in the comments section as to the ethics of intentionally giving away a patron's food.
Article continues below advertisement
"Customer ordered sushi I'm all the way up on twelve mile they need it delivered it all the way down to seven mile for no tip." He then lets out a loud laugh before the video cuts to him in the interior of his vehicle speaking to the customer on the phone.
Article continues below advertisement

He informs them that he's on his way to the customer's house with their deep-friend sushi roll. He then tells the customer that there's a "matter" he wanted to "discuss" with them and brings up the fact that they didn't leave a tip in the application.
Article continues below advertisement

If you've never used a food delivery application, most of them allow customers to "pre-tip" on orders, which has become a hot topic of debate among both end users and drivers, with tons of social media posts being uploaded that directly address this topic.
Article continues below advertisement

He then asks the customer if they've "got some money at the door" for him or not. There's a short pause on the other end of the phone call before finally, the customer on the other end gives off an incredulous, "what?"
Article continues below advertisement

Gary repeats himself, "Some cash for me or something at the door I gotta baby on the way I know that you didn't tip me."
The guy on the other end says that he's going through "hard times" and he "ain't got it." Throughout the phone call, Gary opens the visor above his steering wheel to reveal a mirror which he stares in to make faces from time to time.
Article continues below advertisement
"Oh, you said you don't got it?" Gary tells the customer on the other end. "Naw my guy," the man on the other end replies. "Oh OK, fo sho I'mma actually make a stop before I get to you all right?"

Article continues below advertisement
The customer protests and then begins to tell Gary to bring his food to him. Gary ends the phone call and then the video transitions to him approaching two people standing outside holding cardboard signs. He asks one of the men if they're hungry. He says, "always man."
He then informs the man that he canceled a delivery order for a deep-fried sushi roll and a Sunkist. He hands it over to the person who says, "God bless" as he walks away with the grub.
Article continues below advertisement

Viewers who saw his video were divided. Some said that they were drivers for DoorDash and they never once expected a tip from a customer. Then there were those who praised his actions and thought that non-tippers should get the meals that they paid for given out to the needy.
Article continues below advertisement

There were other commenters who critiqued those who didn't tip and those who said that if food delivery drivers aren't happy with their jobs then they should consider another line of work.
How do you feel about Gary's act of conditional kindness? Would you do the same thing? Or would you just not accept the order, even if DoorDash purportedly dings drivers for rejecting/denying too many orders?