Server Blasts Customer Who Tried to Film Him Playing a "Game" to Determine His Tip
A server went viral on TikTok after calling out a customer who he claims tried to get him to play a game for his tips.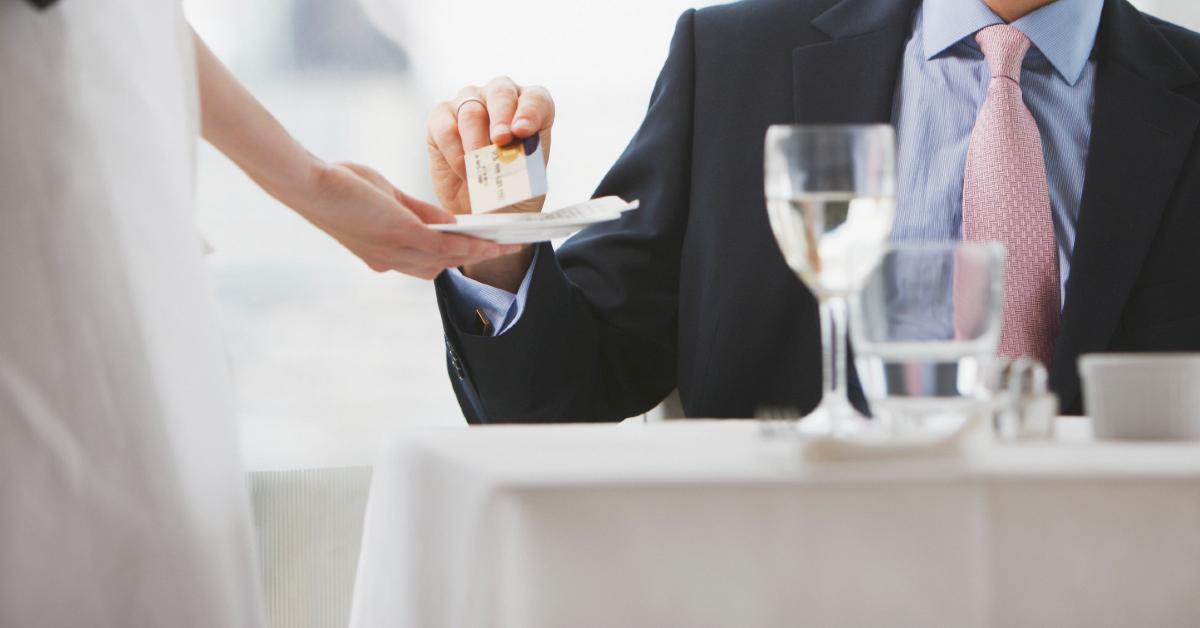 Regardless of what line of work you're in, it's generally safe to assume that time is money, at least for those of us who aren't Kang the Conqueror.
This old adage is especially true of the restaurant industry. Eateries make more money when they serve more customers, and servers, likewise, have a higher potential in increasing the amount of tips they receive when they serve more tables.
Article continues below advertisement
And while many servers and bartenders may be cordial with their guests and there are diners who want to reciprocate that kindness, they're still there to earn a living and take up their time while they are on the clock and more than likely checking in on other tables may be looked at as inconsiderate.
Just like any social interaction, it's important to gauge interest: personally when I'm going out to eat I really just want to focus on the people around me at the table and exchange quick pleasantries with the server and direct my attention back to my friends/and or family.
And I'm certainly not interested, and I'm assuming a lot of people agree, in making my server play a "game" to judge whether or not he receives a tip.
Article continues below advertisement
The subject of gratuities can be a sore spot because, again, when you're working as a server you're relying on the kindness of strangers who may have varying opinions on what is considered a decent tip. Some folks think 10% of the bill is more than enough, others 15%, while there are those who swear up and down that a 20% tip or more is the standard operating procedure.
Article continues below advertisement

So it's understandable why TikTok user @quinnpratt5 wouldn't really be into the idea of having to play a game with a customer that would determine what amount of money he's going to receive for serving a particular table.
According to Quinn, it appears that the customer more than likely recorded the interaction, and Quinn doesn't think he's gonna come off too well in the clip.
Article continues below advertisement

So Quinn pre-gamed the customer's video with a response of his own explaining why he got upset at the customer's decision to put him in a position where he was forced to play a game for his paycheck: "So there might be a video that might come out about me that doesn't really paint me in the best of light. But let me explain what happened."
Article continues below advertisement

He says that at one of the tables he was working there was a YouTuber or a TikToker who pulled out their phone to start recording as they called him over to them. Quinn said he was presented with a game to get his gratuity. He says that there were four envelopes placed on the table and he was told that one of them was going to be his tip.
Article continues below advertisement

Quinn went on to say that he was told the tip amounts ranged from one dollar to three hundred dollars. He wasn't that happy with the way the game was set up "I said dude, I ain't got time for this bulls**t I am super busy whatever you leave me as a tip is my tip. I don't give a f**k I'm not here to play a little game with you."
Article continues below advertisement

He went on to explain his brusque reply to the person who sounds like an Influencer, "I am at my place of employment. Not here to play some f***ed up little carnival game that you devised and put together in order to get some views and likes on TikTok. I don't go to your place of work to distract you or pull you away from your job so don't do it to me or other servers."
Article continues below advertisement

He added that he's not there for their entertainment or their channel. He said that the Influencer pulled back and said "Whoa I'm just trying to give you a chance to get three hundred dollars."
Quinn didn't see it that way: "No, you're using me to further your channel and I don't have time to play this little f***ing game of yours. I'm sorry."
Article continues below advertisement

Quinn added that the Influencer ultimately didn't leave a tip after he left. He said that if people want to "bless" a server because they believe they're underpaid then they should just do it instead of turning it into a "stupid a** game."
He said that making servers jump through hoops like a "trained little monkey" in order to get that tip.