The "I Wish I Met You Earlier" Trend on TikTok Is an Exercise in Glow-Ups
TikTok has once again dropped a hashtag that could be used for good or evil. What is the "I wish I met you earlier" trend? Let's get into it.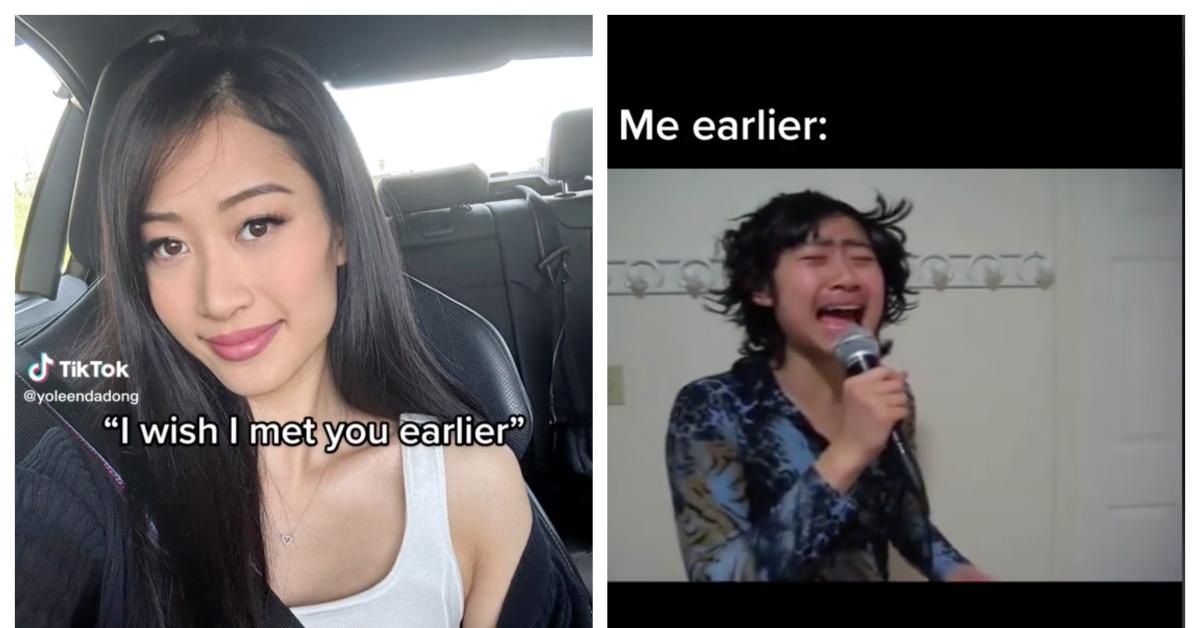 According to dictionary.com, a glow-up is an "informal term for a positive personal transformation, typically one involving significant changes in appearance and style and often also growth in confidence and maturity (and sometimes aspects of personal or professional life)." While this term is typically used to describe the awkward transition from teen to adult, it can happen anytime.
Article continues below advertisement
In fact, TikTok has found a way to put a more comedic twist on the concept of feeling yourself a little more than you may be used to. We're here for all of the previous embarrassing outfits, hair choices, and music interests social media wants to show us. So, what is the "I wish I met you earlier" trend on TikTok? It's the best of times and the worst of times.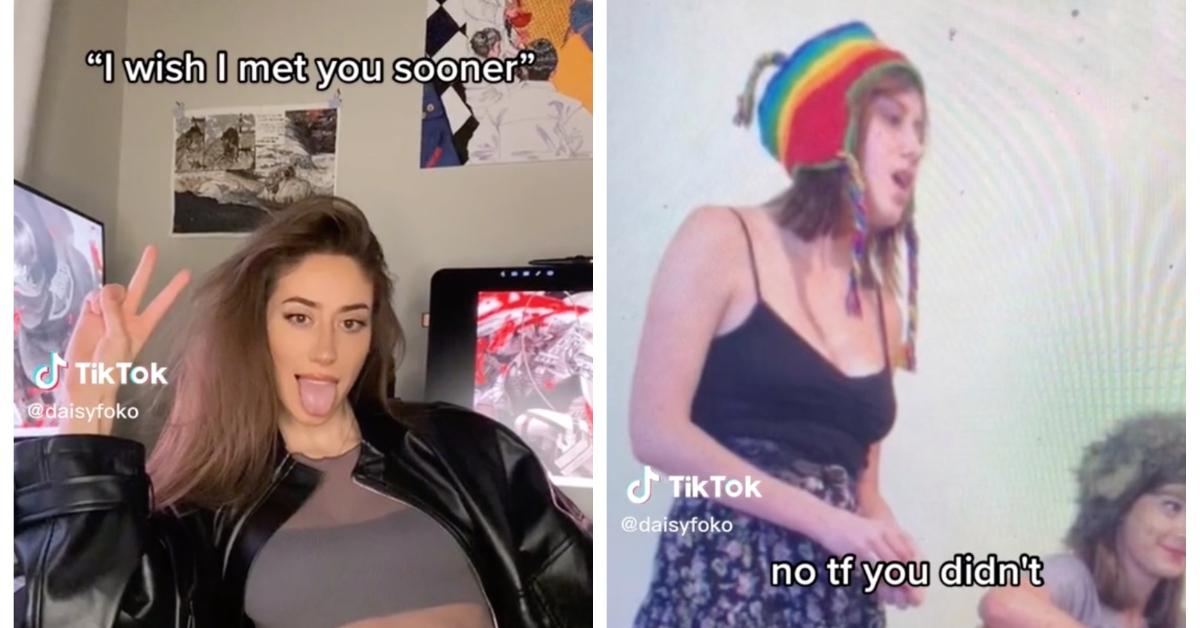 Article continues below advertisement
What is TikTok's "I wish I met you earlier" trend?
Set to an original sound dropped by TikTok user Adekmi, who sped up a song that we just can't place our fingers on, each video begins with the idea that some person is wishing they met someone else earlier. The implication is the two are in a relationship, and the first individual is so enthralled that they are desperate for more time with the object of their affection. Well, the recipient has an update about who they used to be.
Bear in mind these videos are all funneled through the poster's idea of who they were at the time. While hindsight is generally 20/20, actual sight tends to be a bit more harsh than is necessary. Thankfully, most of these videos treat the past with hilarious kid gloves that no longer fit. With a crop top, a peace sign, and two nose rings, TikTok user @heluvlolo takes viewers on a musical journey when we see the earlier version is somewhat poorly but passionately playing the heck out of a clarinet.
Article continues below advertisement
For most commenters, it's @heluvlolo's foot tap that is sending them. Could this be the best video? TikTok user @yoleendadong says "hold my mic." Her first picture is stunning with all the right lighting and makeup, then things take an angsty turn. She cuts to an older video of herself singing karaoke in what appears to be a room in a house. Hey, we love a party of one because it's usually a party of fun!
The best reply on this video comes from user @shinyavarice who simply wrote, "Petition to recreate this iconic performance," which was met with a cry-laughing emoji from Leenda Dong. At the end of the day, these videos are beautiful examples of people really liking who they are today. Whether they were cool or not doesn't really matter. You know what they say, if you have one foot in the past and one foot in the future you're urinating on the present. So, don't worry about earlier! Be glad you met them today.