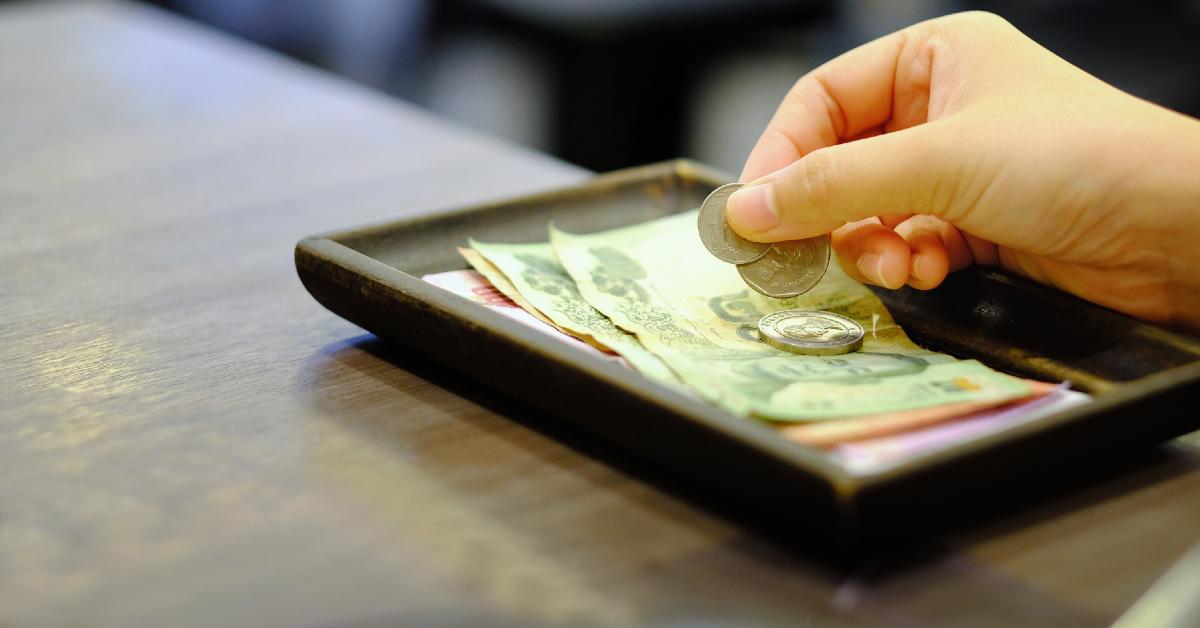 Server Calls Out Customers Who Stayed at Restaurant for 6 Hours, Only Tipped $3
Working in the food service industry has been especially difficult ever since the COVID-19 pandemic. Many restaurants furloughed a number of their employees, and the ones that didn't shut down for good during the pandemic haven't exactly staffed their establishments back to pre-pandemic numbers either.
Article continues below advertisement
Then there's the question of worker pay. While a number of fast food restaurants and other eateries have had to up the amount of money and offer other incentives in order to get employees back into the fold, some have been toying with artificial intelligence and even robots to combat increased worker pay and to alleviate the burden of job responsibilities on their workforce.
It's hard to imagine, however, that living, breathing human beings capable of interacting with customers are going to be fully replaced anytime soon, which means that there will still be a need for folks to fill these positions.
And since many servers' salaries are gratuity based, that means that their finances depend almost entirely on the tips left behind by patrons. And some are more generous than others.
Article continues below advertisement
This is a topic that was broached by a TikToker who goes by Courtney and posts under the handle @courtneyxsekeres on the popular social media platform.
Article continues below advertisement

In the video, Courtney can be seen walking towards the camera and past a table with three single dollar bills resting on it. She heads to the table to collect the money, before lip-syncing, "Nice!" to close out the five-second video clip.
Article continues below advertisement

In a text overlay for the video she writes, "When your table sits there for 6 hours straight and leaves you $3." Her clip touches on a major gripe in the food service industry and that's amount of time spent at a table.
Article continues below advertisement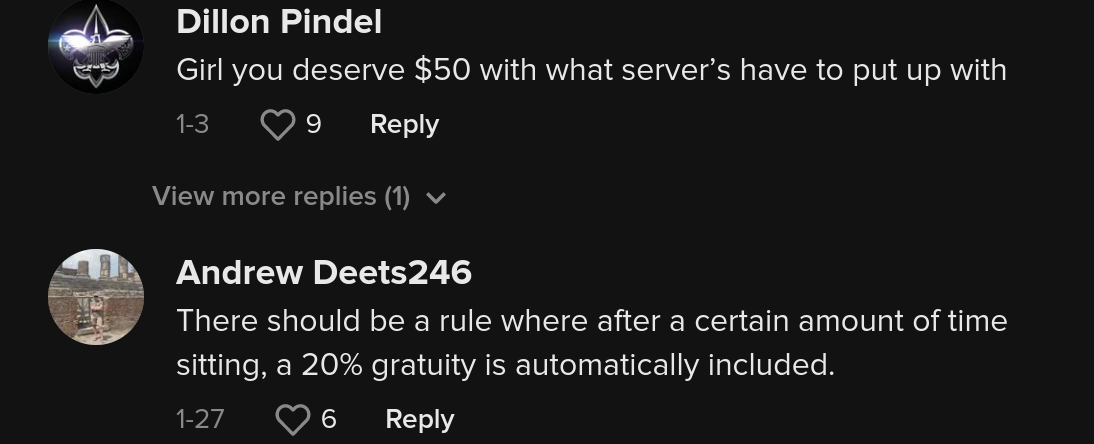 Servers are usually assigned certain sections for the duration of their shift, which means that if a single group is taking up a lot of time at the restaurant, then that means the server is missing out on other potential gratuities from additional customers.
Article continues below advertisement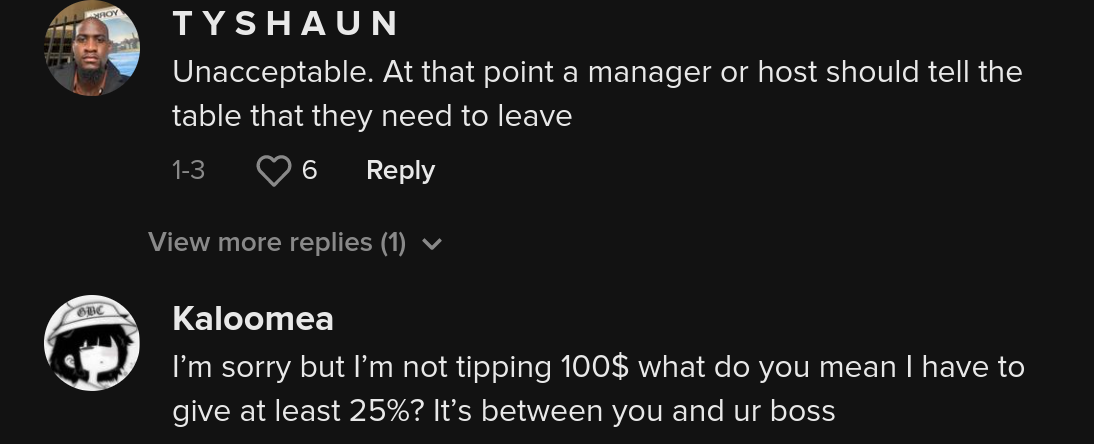 Presumably if someone was taking up a seat for that long, they probably ordered up a significant amount of food that should result in a higher gratuity for their server.
Article continues below advertisement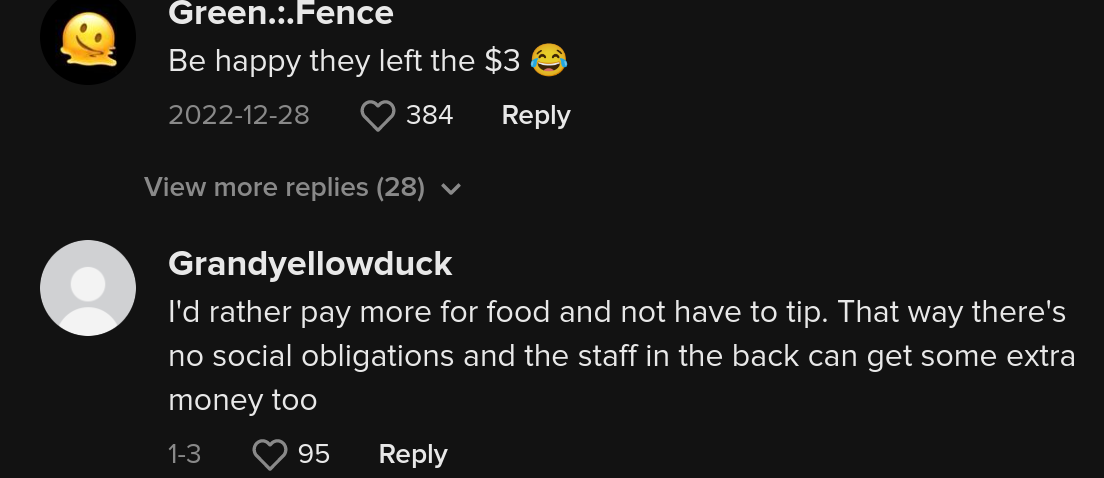 And if this wasn't the case and the person sitting at the restaurant was just taking up a seat to do some work and sporadically ordering coffees and drinks throughout their stay, then that would be equally messed up on their part for not recognizing that the server in question is losing out on tips and should be compensated for that time.
Article continues below advertisement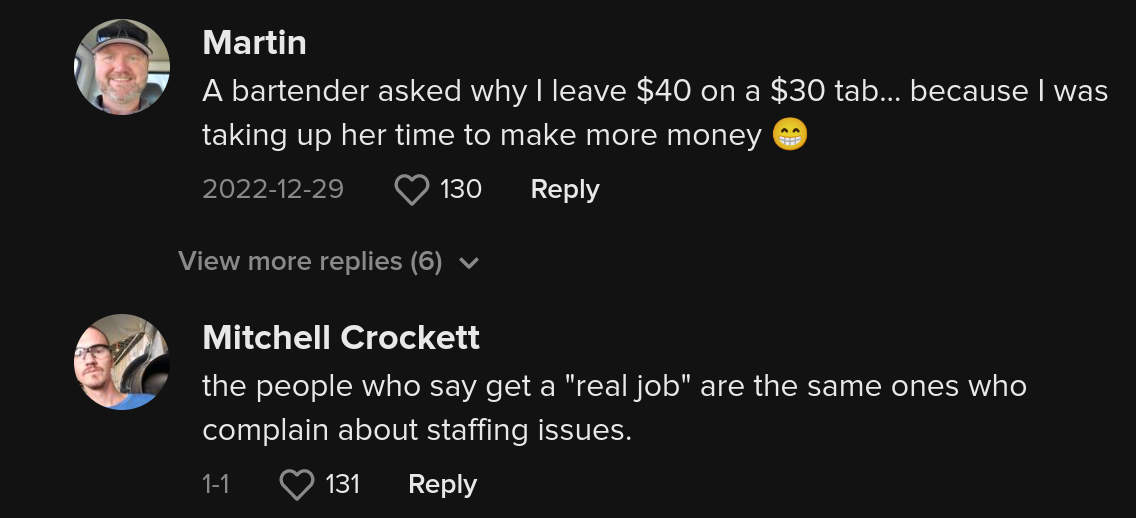 TikTokers who saw Courtney's post had differing opinions on her video. Some were outraged for her and shared their own low-tip stories. Others who said that they reside outside of the United States expressed that they still couldn't wrap their heads around the idea that customers are expected to tip their servers on their orders.
Article continues below advertisement