Bartender Complains After Being Paid $9.28 for 70 Hours of Work — "This Is Why You Tip"
A bartender went viral after posting a photo of what her 70-hour paycheck looks like without gratuities included.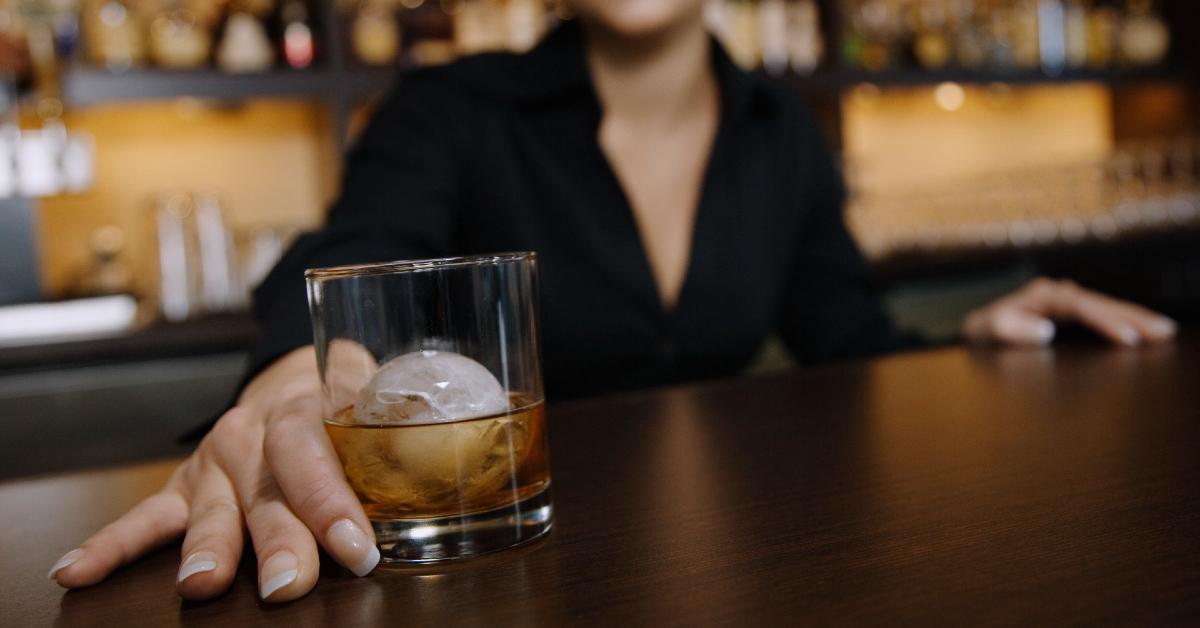 If you're working in the food service industry and rely on a gratuity-based salary in order to make ends meet, then you probably don't need someone telling you just how important tipping is and how little a server's "base" pay is at their places of employment.
Article continues below advertisement
However, there are still some people who think that tipping is ultimately optional, or they don't believe in percentage-based gratuities. And yes, in many instances, it does seem a bit absurd that tips are even propounded, like when you're using self-service kiosks to order your own food at a Shake Shack.
But when it comes to "OG" service gigs like bartending and waiting, it's hard to justify not giving someone a decent tip, and drink server Aaliyah Cortez (@f.aa.ded) demonstrated exactly why this is the case after uploading a video of one of her paychecks online.
Article continues below advertisement
In the clip, her paycheck indicates that she worked for 70.80 hours at $2.13 an hour. Of course, this is her regular hourly amount prior to the tips that she earns and lives off of. And while that Great Depression Era hourly wage is sad enough, it's the deductions that turn her paycheck into an even more jaw-droppingly low figure.
Article continues below advertisement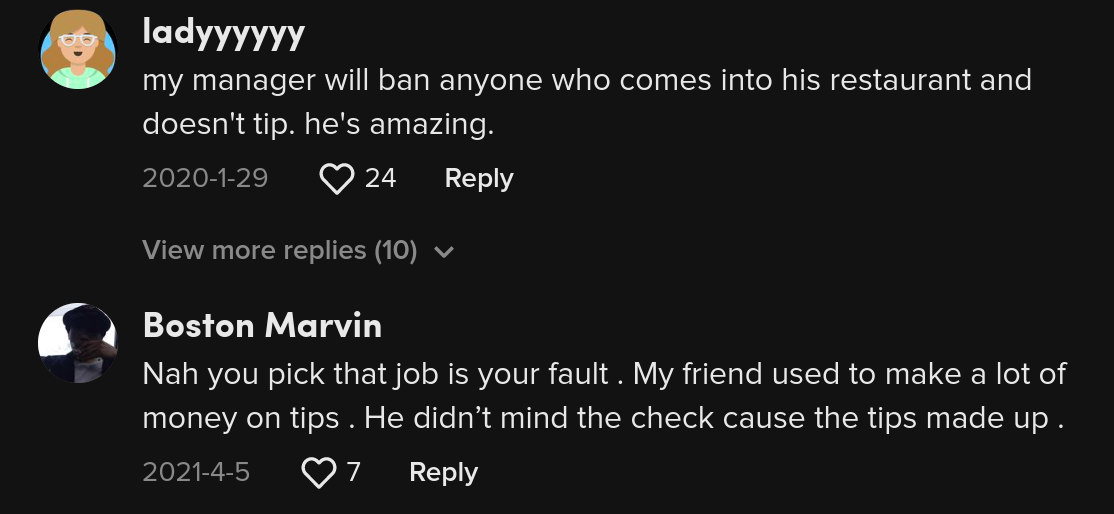 Aaliyah shows that after all of her pay deductions: Medicare, Social Security, and Federal Taxes, she was only left with $9.28 for just under 71 hours of completed work.
Article continues below advertisement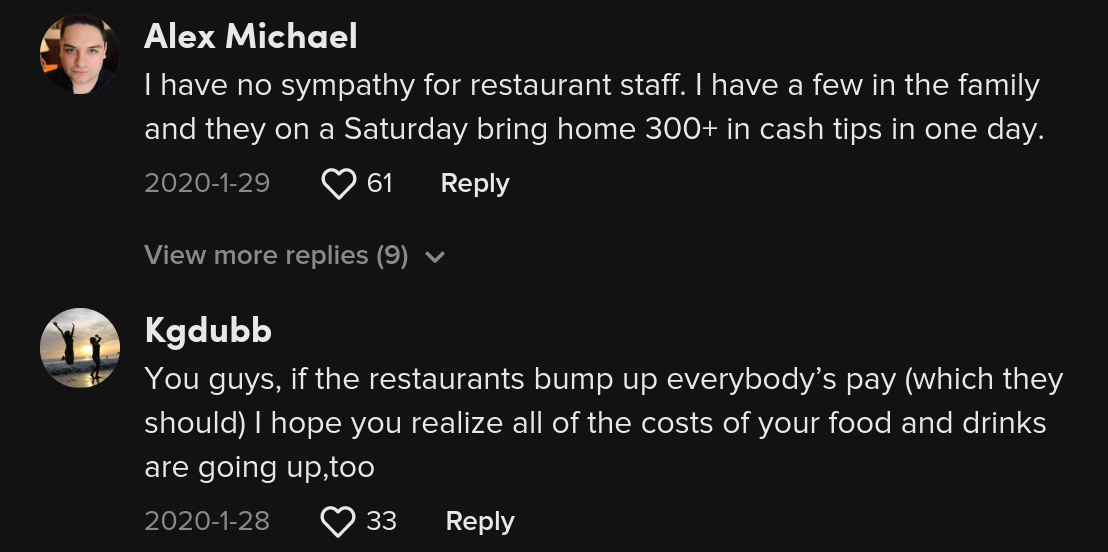 Now it's hard to imagine that anyone would keep a job that pays so little and hopefully Aaliyah is getting a decent amount in tips as a bartender and depending on where her bar is located and the clientele that frequents it, she could be doing quite well for herself.
Article continues below advertisement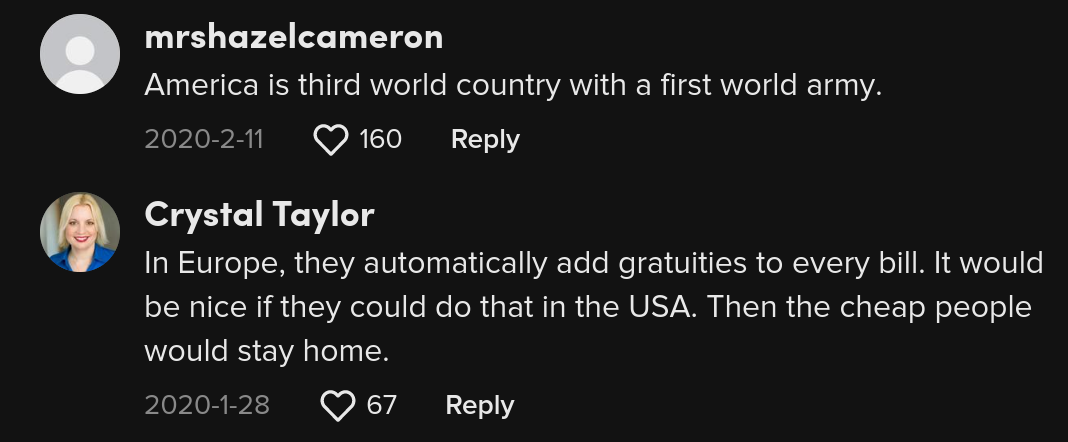 However, other TikTokers in the comments section had a mixed responses to her post. While there were some who doubled down on Aaliyah's message and urged everyone to keep tipping their servers, there were other folks who said that it isn't the job of the patron to subsidize the income of a business's employees.
Article continues below advertisement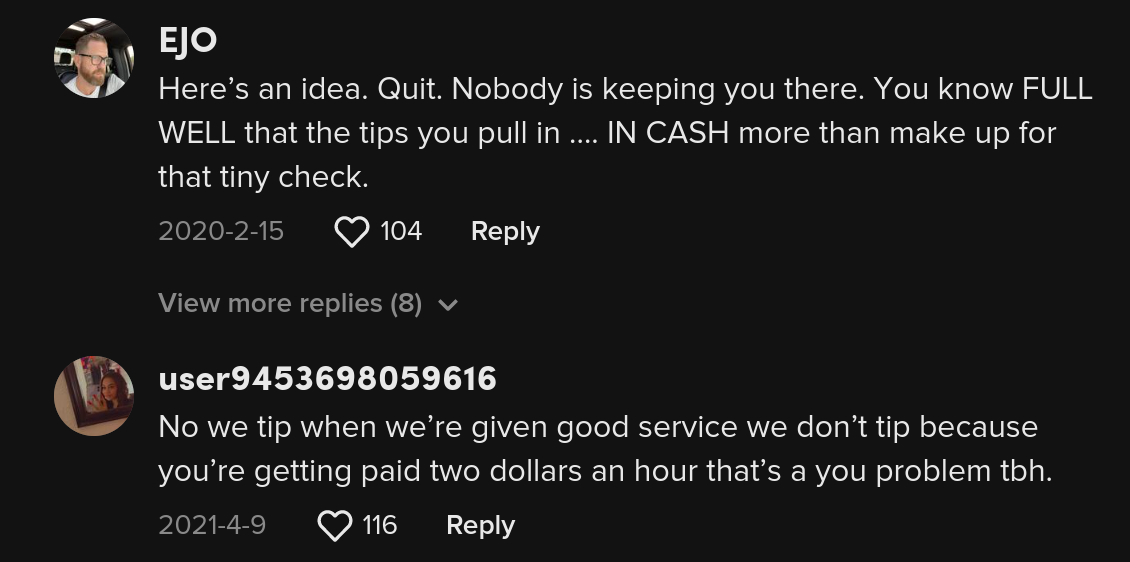 Many highlighted that the United States is one of the only places in the world that forces its food service workers to live off of gratuity-based salaries.
"This is why the US should be like EVERY other developed nation and not have a tip culture. Businesses should pay your wages. Tips shouldn't be a thing"
Article continues below advertisement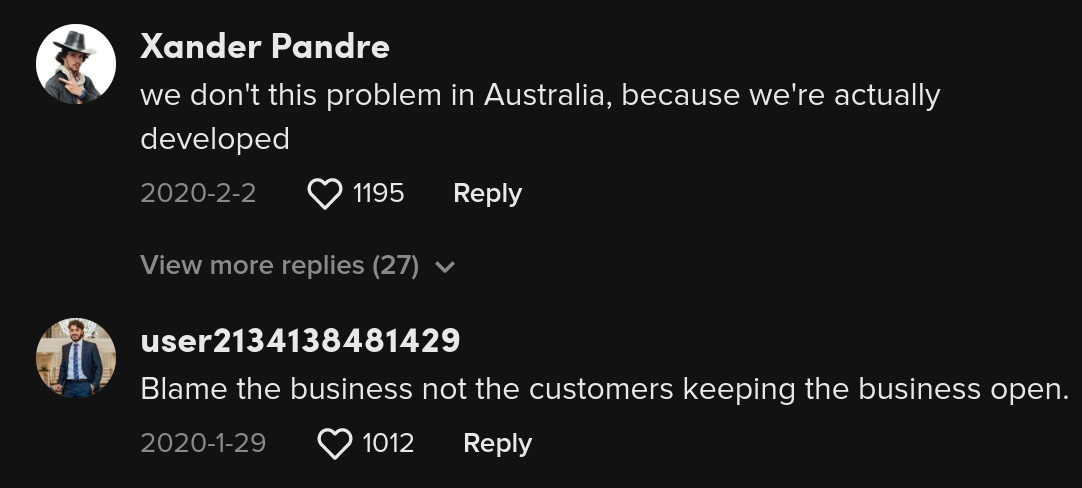 Folks from other countries said that they've never experienced a pay structure like this and were thankful that their servers received livable hourly wages:
"we don't this problem in Australia, because we're actually developed"
"I've never been so glad to be Australian"
Article continues below advertisement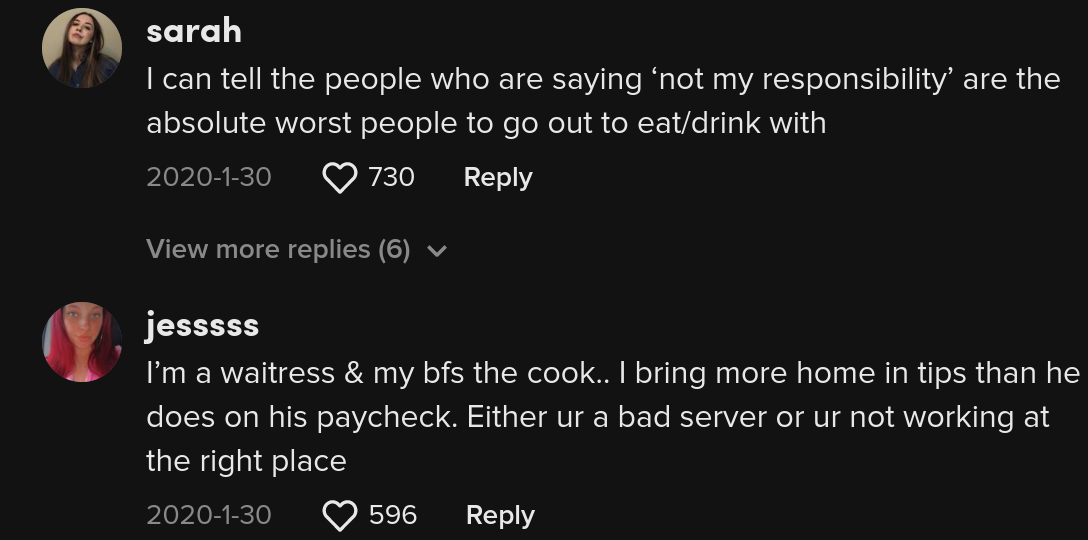 And then there were folks who believed that the culpability should be placed on businesses and not customers, with many highlighting that if employees don't want to work in a system that forces them to wait and see if they're going to get enough tips in a given week, then they should get another job.
Article continues below advertisement

Aaliyah said that she enjoys being a bartender in the comments section but she posted her paycheck as a means of encouraging people to tip because if they don't then it means that servers aren't going to make a livable wage.
Other servers in the comments section said that with this structure they ultimately make more money than folks who are on salary.
Article continues below advertisement

"I'm a waitress & my bfs the cook.. I bring more home in tips than he does on his paycheck. Either ur a bad server or ur not working at the right place"
What do you think? Should tipping be done away with in restaurants in the United States and businesses are forced to pay an hourly wage for servers so they know what they're earning week in, week out?