DoorDash Driver Shares How Much She Actually Made for an Hour of Work — "It's Not Worth It"
A TikToker shared what she earned in an hour working for the delivery service and after factoring in gas, other users on the platform were shocked.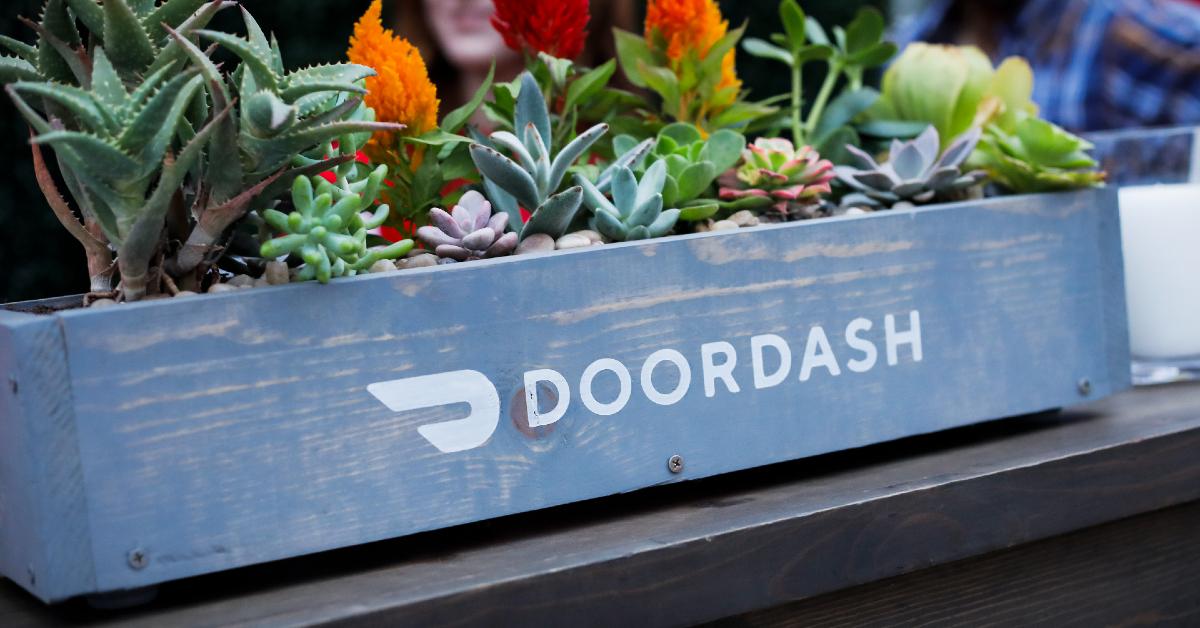 There's been a lot of controversy surrounding DoorDash on social media, which is understandable given the sheer number of drivers employed by the application. There are approximately 1 million folks who fire up their smartphones and see if there are any folks nearby ordering food from their favorite restaurants.
Article continues below advertisement
It's not difficult to see why so many people work for services like DoorDash and UberEats: you can pretty much work anytime that you want whenever you want and you don't need to report to a direct supervisor. There are no set hours: you can set them yourself and if you feel like cutting out of work early, then that's entirely up to you.
But as it turns out, this immediacy and ease of use don't necessarily yield big bucks for DoorDash drivers. In fact, there are a number of folks who deliver for the platform who have highlighted how little the payouts are for some of the orders they receive.
And a TikToker by the name of Tiana (@tiana.com) documented how much she received in an hour while delivering for DoorDash.
Her final payouts, factoring in expenses, came out to way less than minimum wage.
Article continues below advertisement
In the clip, Tiana performs a variety of deliveries and shows what a typical work hour grabbing meals for DoorDash customers looks like. She writes in a text overlay for the video: "doordash w me for one (1) hour"
Article continues below advertisement
She says in the video: "Hey it's currently 6:30 I'm gonna DoorDash right now and let's see how much money we make. First, order $8.75 picking up from some random restaurant that I don't know." The camera then cuts to Tiana outside of the restaurant and there's a sign on the door.

Article continues below advertisement
"Just pulled up to the restaurant and they're literally closed? They're closed. So I'm super confused. That was a super fun waste of time-" However, it appears that she must've mixed up the locations as she quickly cut to herself outside of the real restaurant she was supposed to pick the food up from: "just kidding I'm an idiot," she says, before cutting back to her in the car with the bag of food. "This s**t smells amazing."
She then delivers the grub, "Wow their house is really nice," she says as she walks up to the home she was delivering to, revealing a massive modern structure that looks like something out of a movie. "Literally thought that was an apartment complex I was like f*** I hate apartments, no it was just a big a** house."
Article continues below advertisement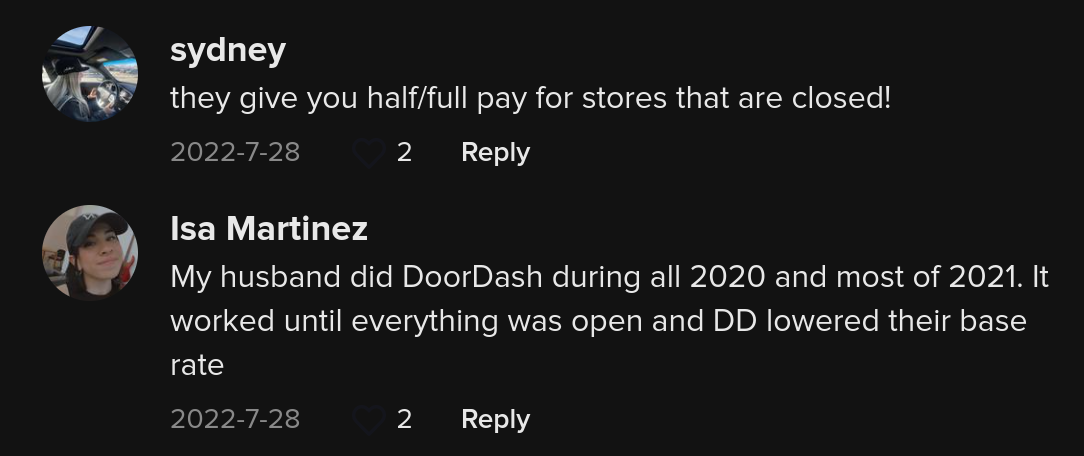 She then cuts to her other delivery, "Yo he tipped me $7 I love rich people. Next one is $9.25 it's from this place called Koi sounds fancy so let's do it." She then records herself walking up to the restaurant to pick up the grub, showing off its decor, before cutting back to herself with the food.
Article continues below advertisement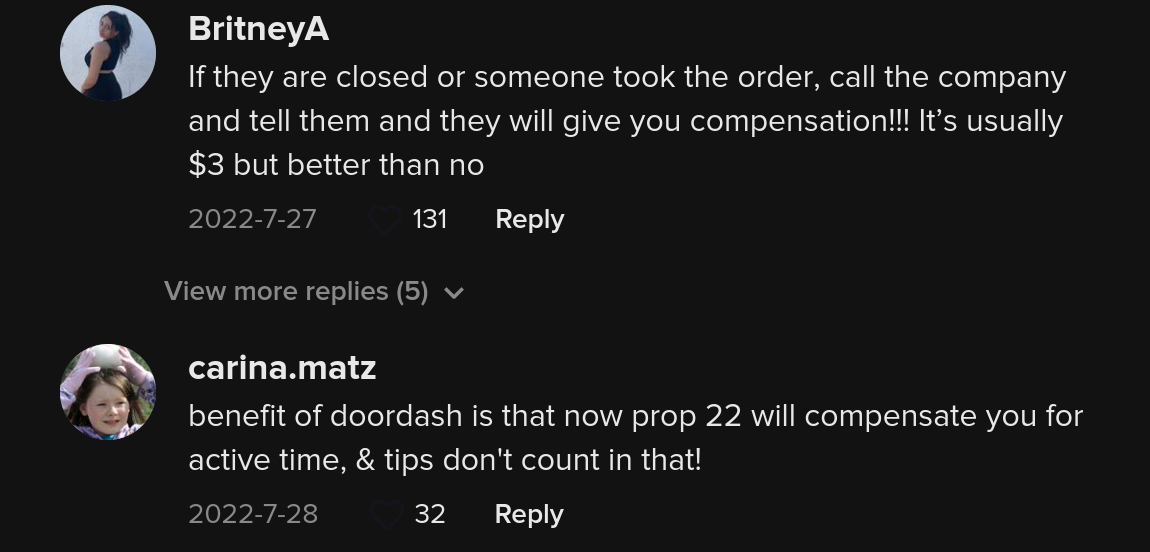 "Definitely fancy also this feels like so light like it's probably just like one roll of sushi but you know who orders that? Rich people."
The camera then cuts to the low-fuel indicator on her vehicle and then to her at the pump. "Oh no that's enough there," she says seeing how much gas she's pumping into her vehicle and what it's coming out to.
Article continues below advertisement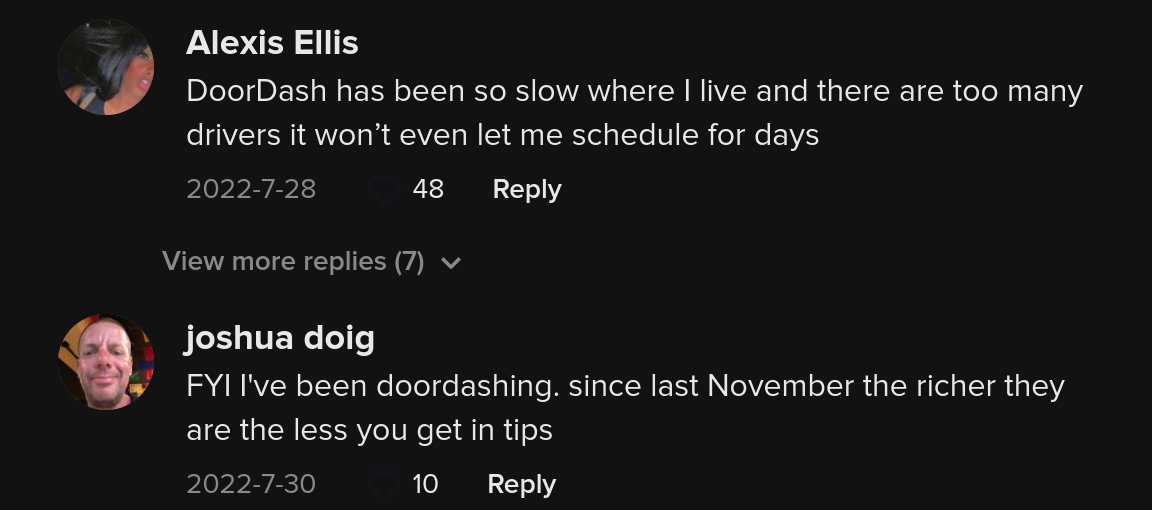 "K, it's 7:30 an exact hour after I started this I made $21 which honestly isn't that good but they can't all be wins you know this is realistic. I really have to pee though so I'm gonna call it a night."
In the caption for the video Tiana wrote: "After the gas I made - $4"
Article continues below advertisement

TikTokers who saw her post were less than impressed with her payout, however, there were some dashers with some tips on how to maximize your time delivering for the application. @sugabugangel wrote: "I've learned the first hour is just your gas money and I always dash for at least 3 or more hours"
Article continues below advertisement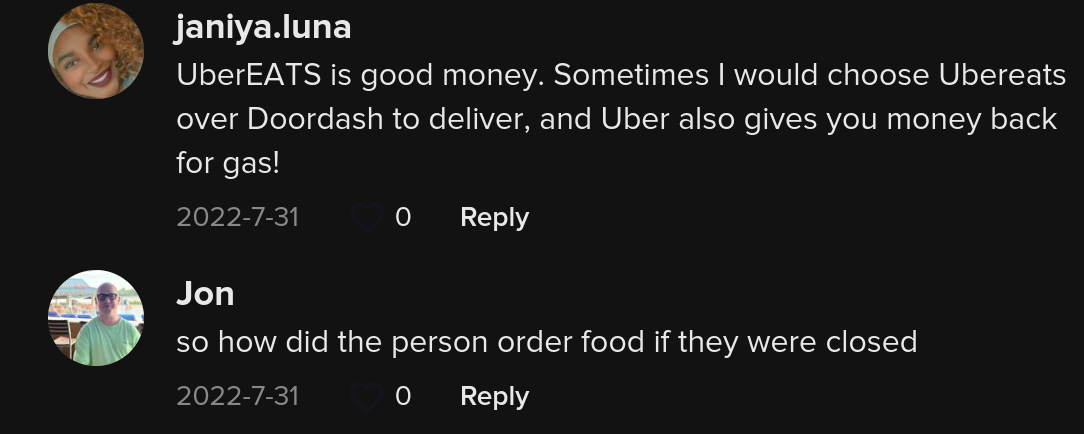 Another TikToker @fergaliciousssss456 suggested what delivery drivers should do in the event that they go and make a pick-up from a restaurant and it turns out to be closed: "If they are closed or someone took the order, call the company and tell them and they will give you compensation!!! It's usually $3 but better than no"