Attention 'Dancing With the Stars' Fans — The 'DWTS' Live Tour 2020 Is Coming!
The 'DWTS' Live Tour 2020 Features Emma Slater, Alan Bersten, and co. Best 'DWTS' Live Tour to date, you say? Here are the dates and lineup.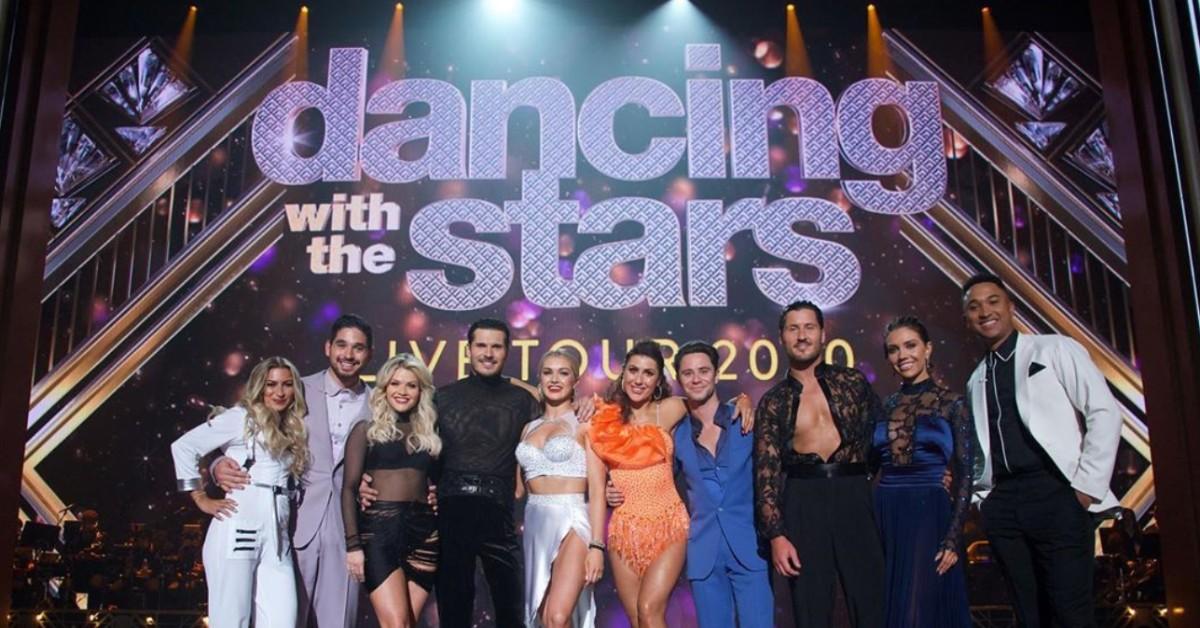 ABC broke the news on September 24, a mere hours after we watched the first elimination of the season — Mary Wilson and her pro partner, Brandon Anderson.
Article continues below advertisement
Elimination aside, the DWTS Live Tour is officially happening. 
Kicking off on January 9 with a gig at the Altria Theater in Richmond, VA, the longest DWTS Live Tour to date will feature performances held in Atlantic City, Boston, Washington, New York, Pittsburgh, Nashville, Charlotte, New Orleans and more.
The final show will take place on April 7 at the Keller Auditorium in Portland, OR. And Canadians needn't fret either: Niagara Falls and Windsor were named as host cities as well.
Article continues below advertisement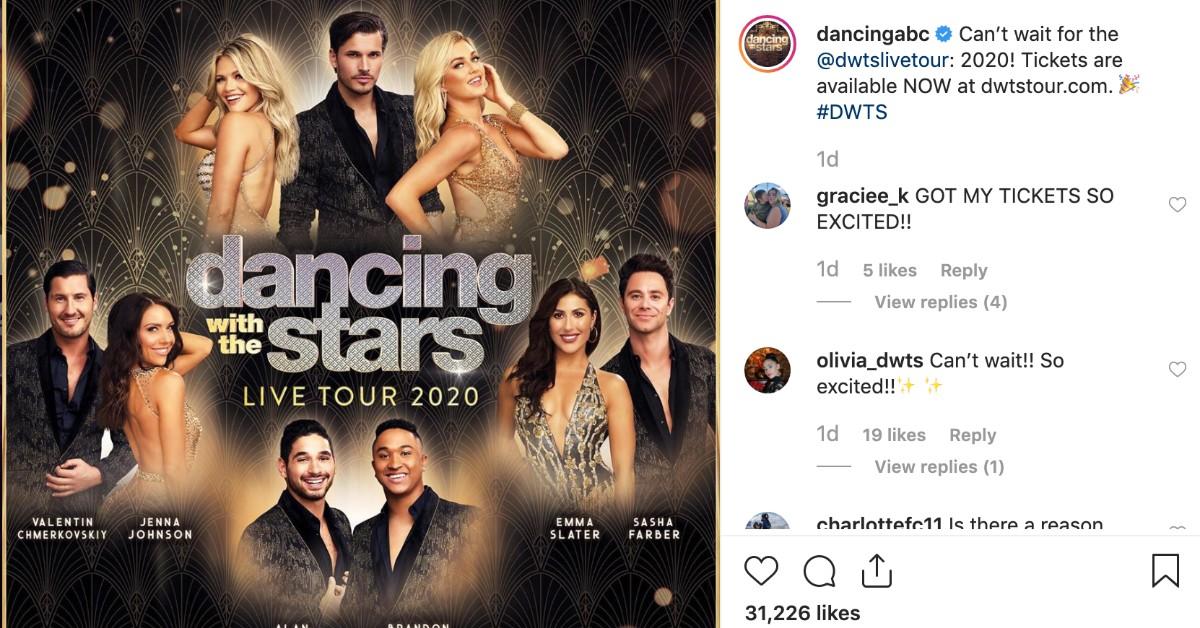 Who are the confirmed performers on the DWTS 2020 tour? 
Witney Carsten, Val Chmerkovskiy, Emma Slater, Sasha Ferber, and Jenna Johnson will be joined by Gleb Savchenko, Lindsay Arnold, Brandon Armstrong, and Alan Bersten.
As the rumors have it, the star-studded crew will welcome other dancers too. Which raises the question: how many dancers can you wish for when you get to watch Val Chmerkovskiy elevate a simple Cha-Cha-Cha routine into an art form?
Article continues below advertisement
As the die-hard fans might recall, last year's DWTS Live Tour set the bar exceptionally high — which might pose some challenges to the performers gearing up to astound and inspire audiences.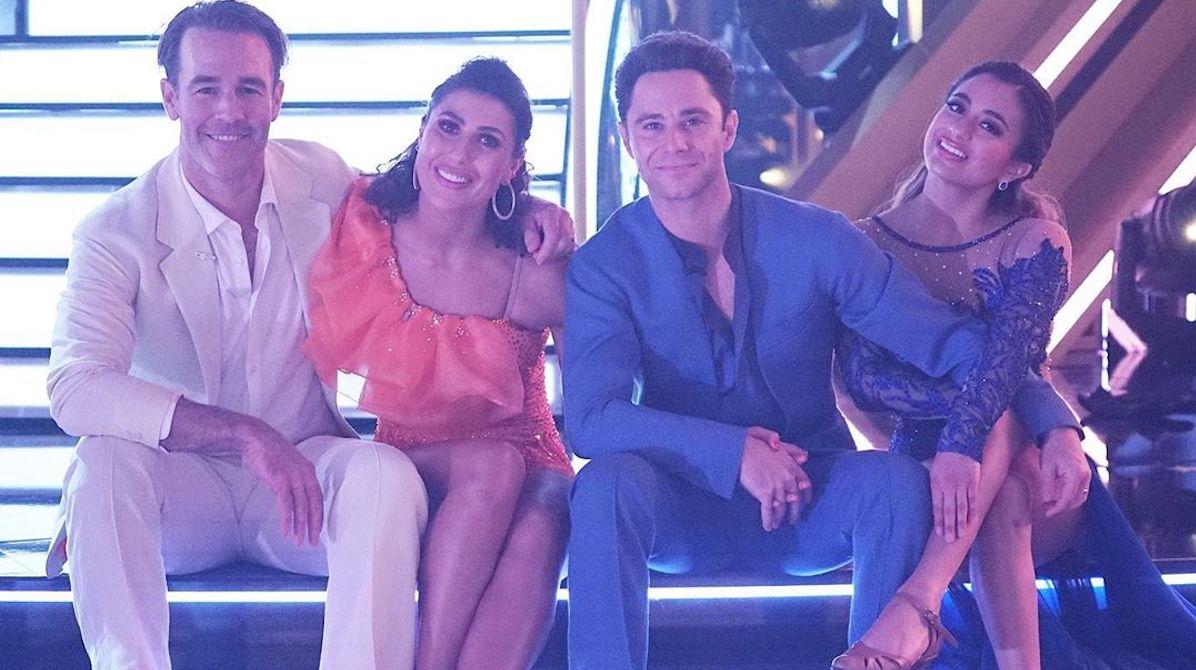 Article continues below advertisement
In a bid to ensure unbridled fun, an endless stream of amusements and a good few well-timed beautifully choreographed dance moves, the organizers have pledged to keep the show more versatile this time.
Unlike before, there will be no limit on the dance styles performed, and the dancers will be strongly encouraged to adhere to a varied roster of genres ranging from Fox Trot to Cha Cha Cha and all the way to Waltz.
It didn't take long for fans to respond to the fantastic news. In a matter of hours, the first Instagram post announcing the DWTS Live Tour 2020 amassed a whopping 31226 likes and a similar number of absolutely ecstatic comments.
Thousands of fans have taken to boast about their freshly-acquired, much-prized tickets in the comments, transforming the post into a community board where friends and couples could freely notify one another of the spectacular news.
Article continues below advertisement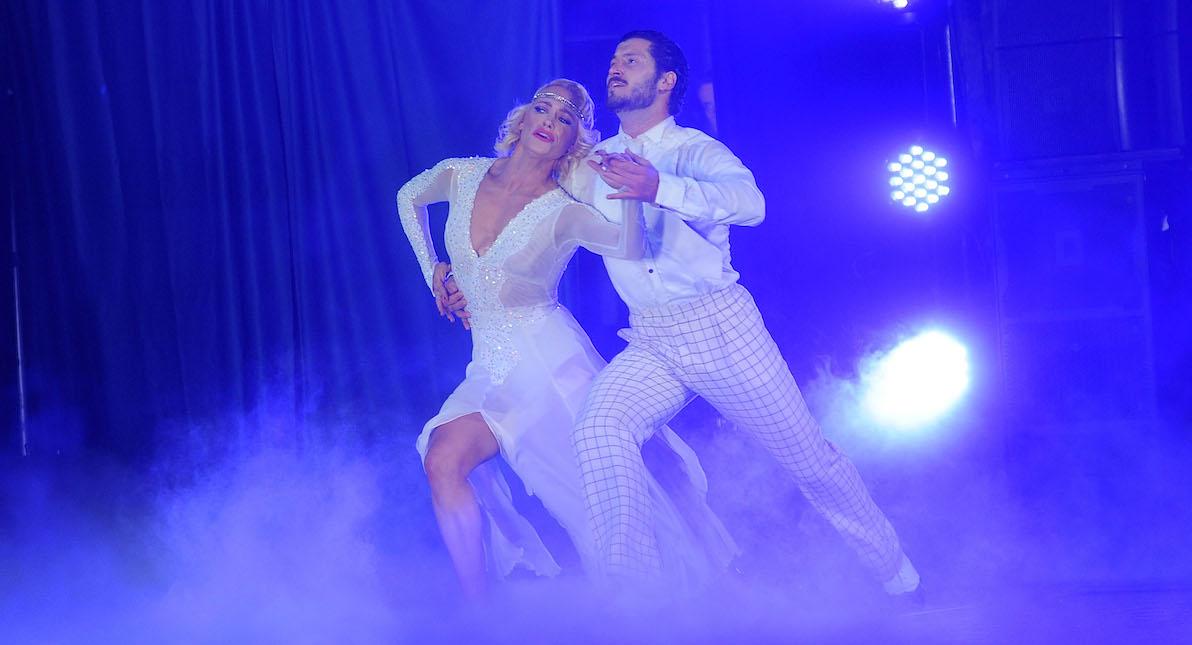 While the DWTS Season 27 was the last to feature a dance troupe, the DWTS Live Tour 2020 might involve a handful of surprises.
It's possible that ABC have deliberately kept their initial announcement sparse-worded and sporadically-detailed in a bid to build up our anticipation in the lead-up to what's bound to be a frenzied celebration of ballroom dancing.
In the meantime, watch Dancing With the Stars Mondays at 8 p.m. EST on ABC.