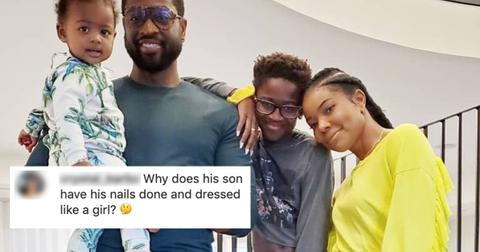 Dwyane Wade Calls Out Trolls Who Criticized Son for Wearing Crop Top and Fake Nails
By Mark Pygas

Updated
Dwyane Wade, a former NBA player for Miami Heat, is earning praise online after he defended his son's fashion choices from online trolls. Like many other celebrities, Wade posted a Thanksgiving family photo over the long weekend. 
The Instagram post shows Wade along with his wife, Gabrielle Union, and two children. In a caption alongside the images, Wade wrote: "Grateful. Happy Thanksgiving good people. To all the friends and family that have my back and all the friends and family, I've never met who show love and support when everyone is looking and when no one is looking...All praise, gratitude and thankfulness." 
But many people were quick to criticize his son's appearance in the photos. In the photos, Zion, 12, can be seen wearing fake nails and a crop top. 
And yes, he is killing it.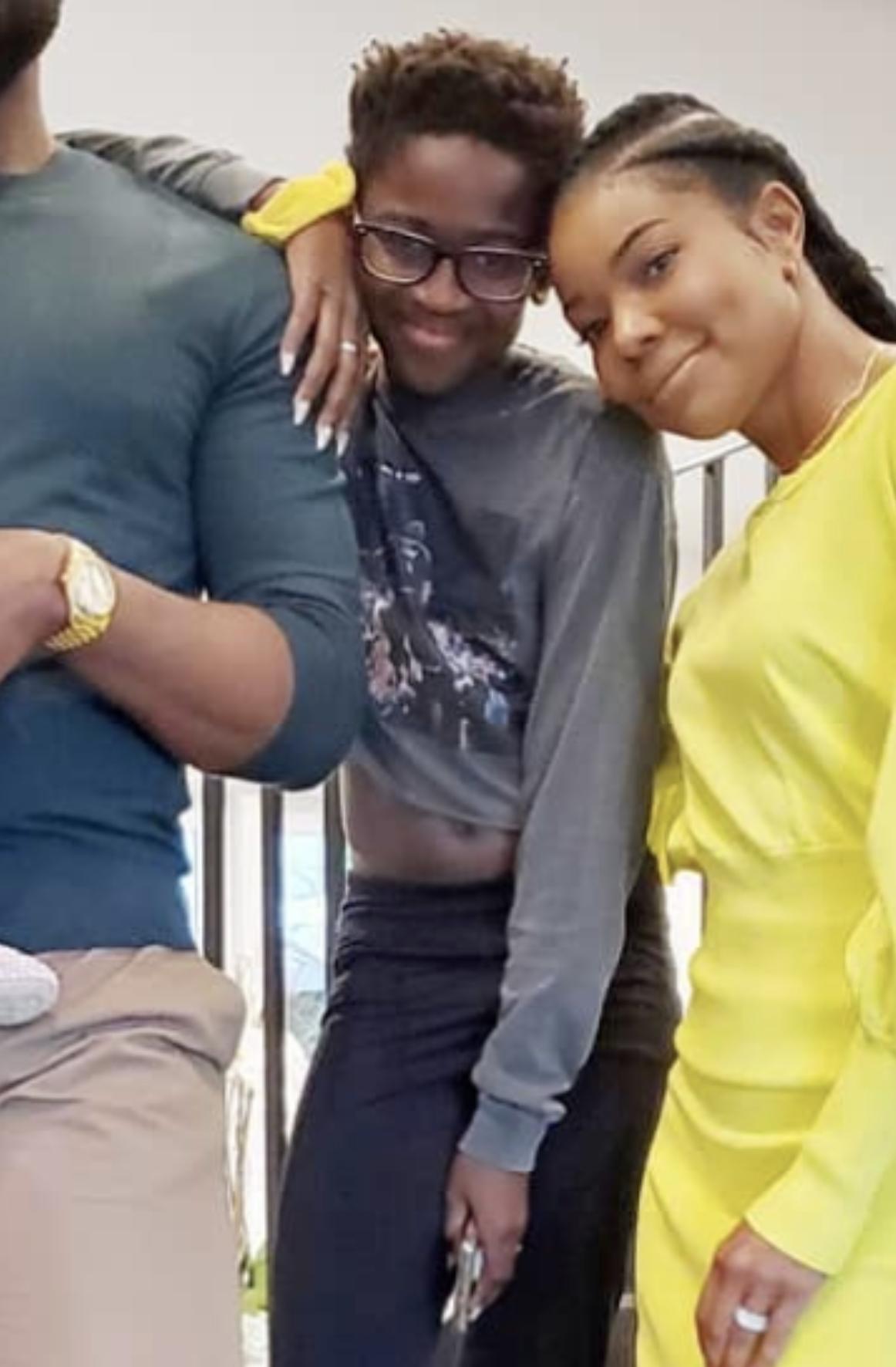 Buzzfeed shared several negative comments that people left on the post. One comment read: "Why does his son have his nails done and dressed like a girl?" 

While another read: "Wowww... fingernails [and] tank top smh #leadingkidstodestruction." 

But Wade wasn't going to let the hate stand. The father responded to the hate in a series of tweets. First, he responded to this tweet praising him with an emoji: "Shout out D. Wade for setting the example of a Black father loving and accepting their children as they are. There'd be a lot less trauma in our community if more Black dads were like this."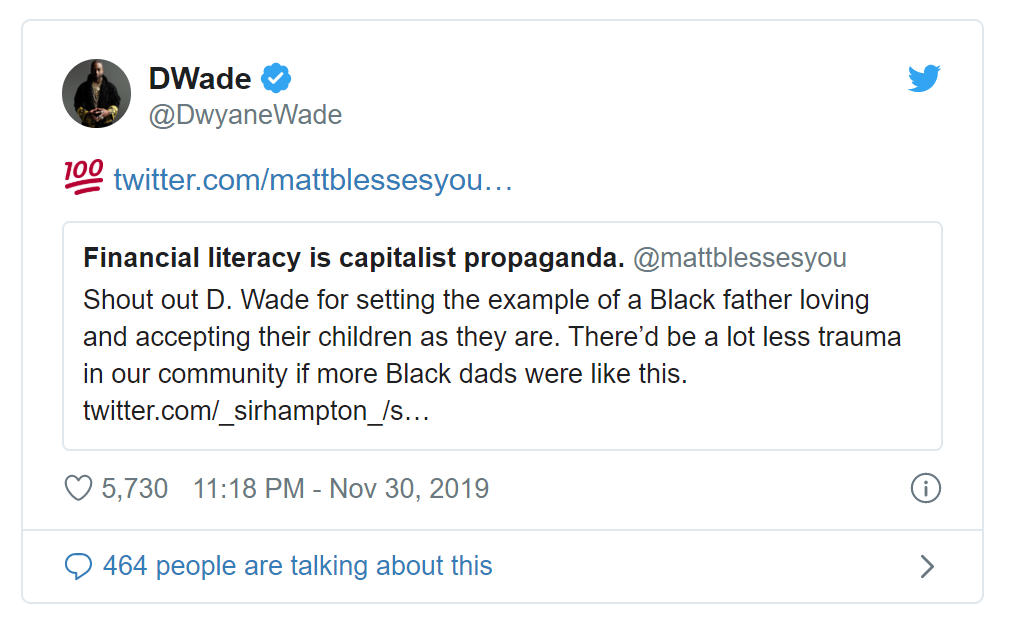 To a further tweet praising him for letting his son dress how he likes, Wade added: "As a parent my only goal is that my kids feel that i see them , love them and support them."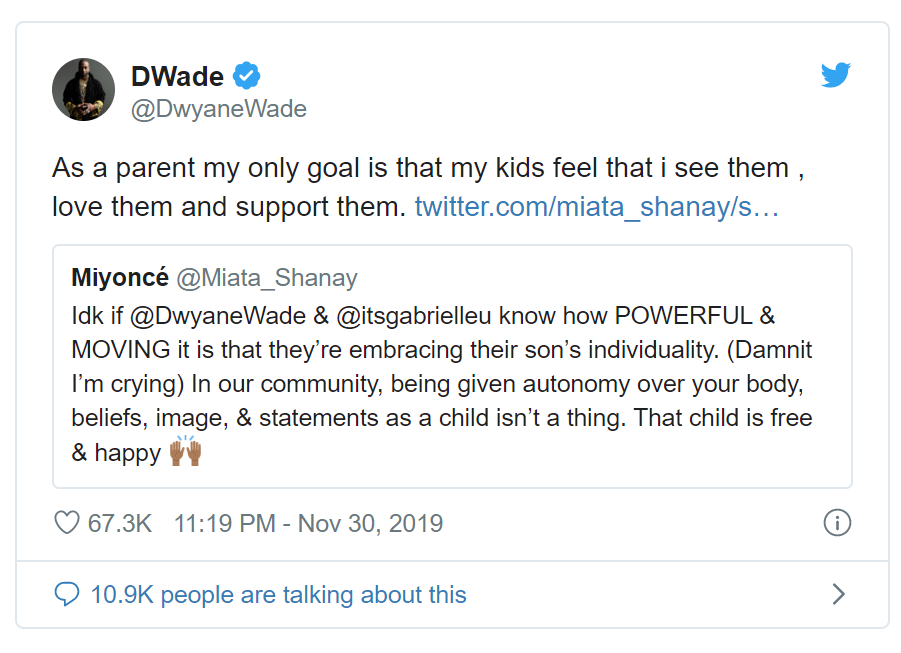 And finally, he addressed the issue by tweeting: "I've seen some post-thanksgiving hate on social about my family photo. Stupidity is apart of this world we live in—so I get it. But here's the thing—I've been chosen to lead my family not y'all. So we will continue to be us and support each other with pride, love & a smile!"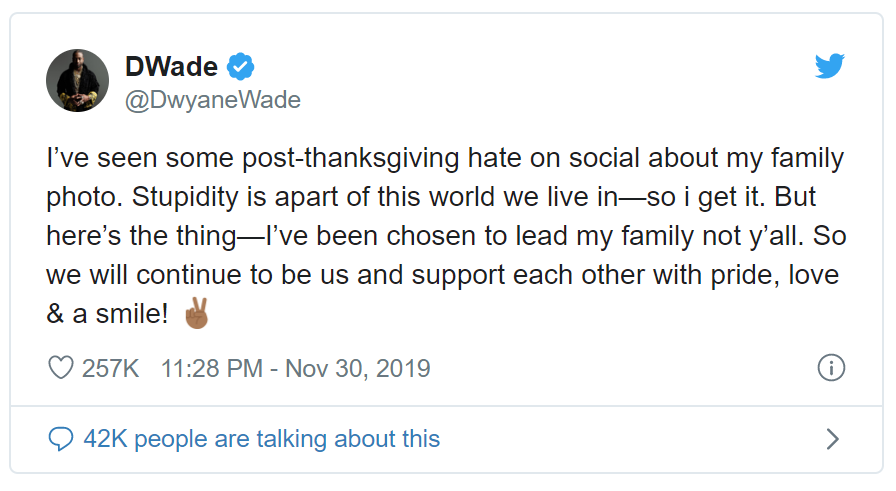 Unsurprisingly, Twitter loved the support Wade showed for his son. One user wrote: "You don't know me from a can of paint but thank you for loving your child unconditionally, no matter what anyone else may say or think."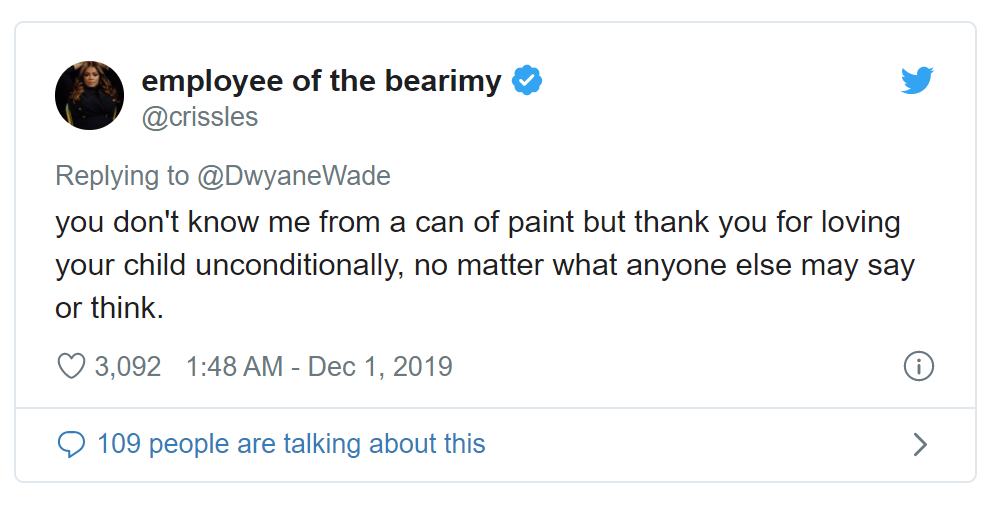 While another added: "To give your kids such a loving and free environment says so much. Some people don't have that so its easier for them to judge because they don't understand it. Keep doing what you doing.."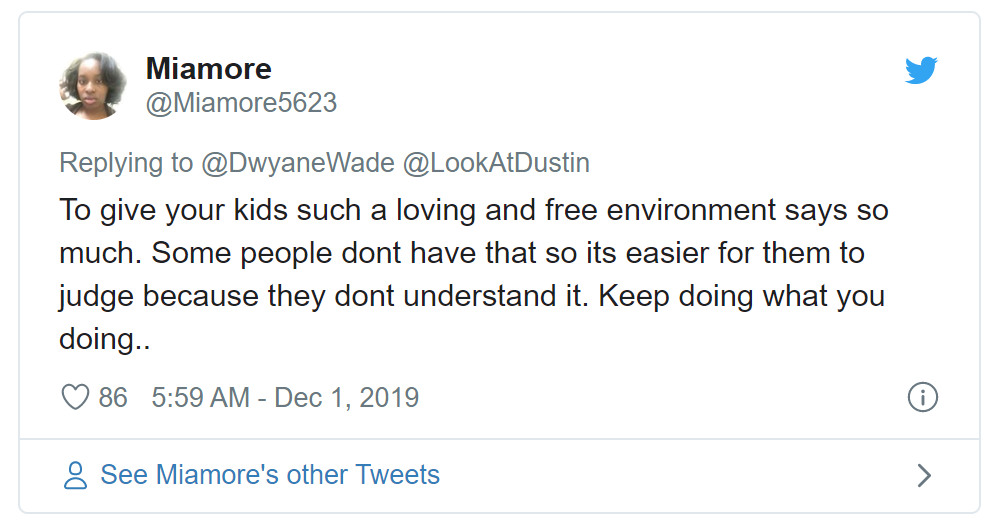 The world would be a much better place with more dads like Dwyane.