Is Ellen DeGeneres Really Not Nice? Some Say She Isn't as Great as She Seems
Fans know Ellen as the funny and heartwarming talk show host who is beloved by everyone — but some say Ellen DeGeneres is not nice in real life.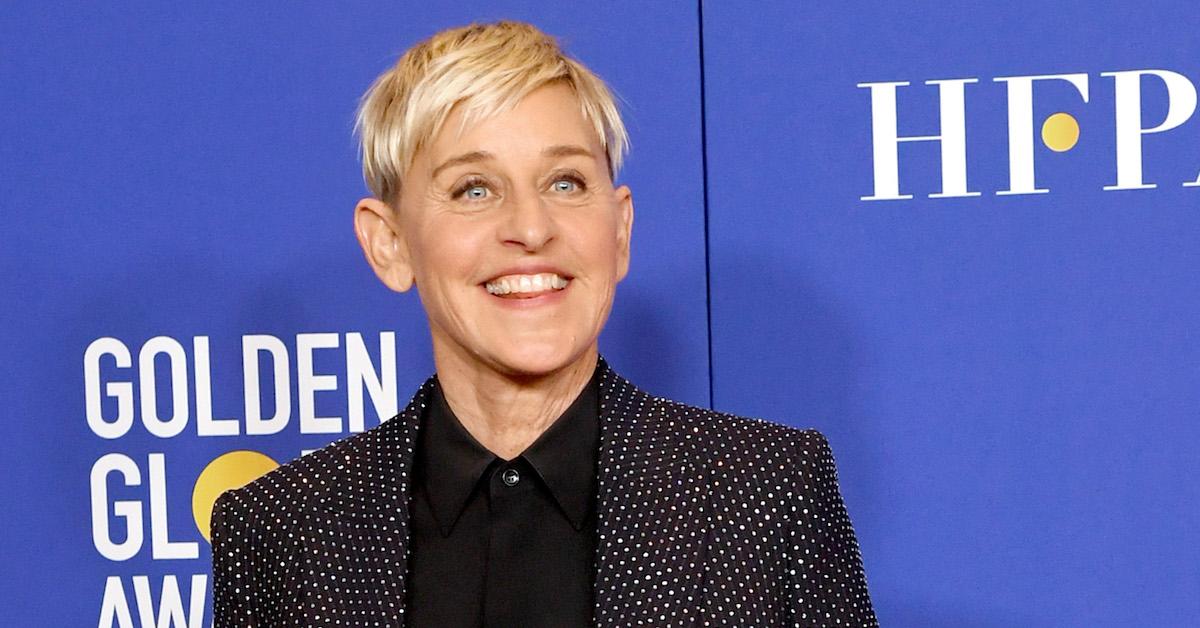 Between her charity work, her talk show that centers around dancing and kindness, a hilarious game show, and her acting/voiceover work, Ellen DeGeneres is a beloved comedian and all-around amazing human being. Or at least that's what it seems like from afar. Because unfortunately, there are ongoing rumors about the universally-loved talk show host that paint her in a different light entirely.
Article continues below advertisement
Rumors started flying in 2007 about Ellen DeGeneres being "not nice."
These rumors began when a former writer for The Ellen Show shared with a tabloid that the host treated her staff "like sh-t."
"We'd watch her in rehearsals, smiling and winning us over with her charm and comic timing," the anonymous former employee told Gawker. "Then the director would yell cut, her face would fall, and she'd level a glare at the writers. 'Why do you keep writing these unfunny jokes?' she'd hiss."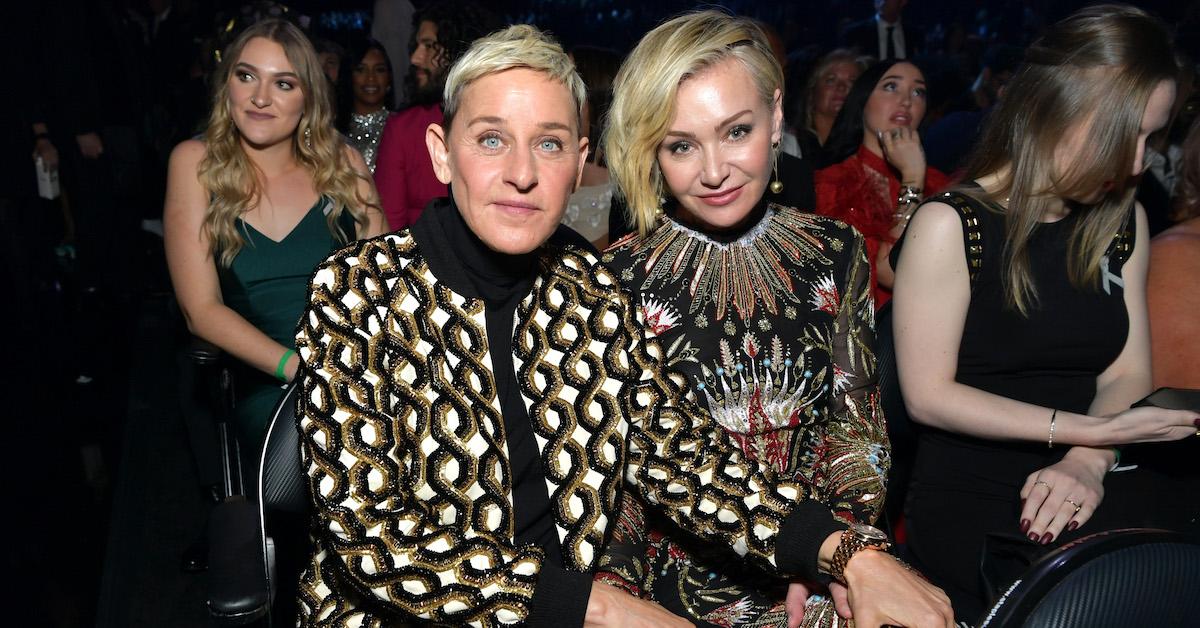 Article continues below advertisement
There was also that feud with Kathy Griffin in 2016.
Kathy Griffin didn't call out Ellen by name — however, in her book Kathy Griffin's Celebrity Run-Ins: My A-Z Index, Kathy references a "talk show host" with "short blonde hair."
"I'm almost positive a certain beloved daytime talk show host once had me kicked out of a backstage dressing room at the Emmy Awards," she wrote. "I can't prove it, but this person, who has short blonde hair, has a mean streak that all of Hollywood knows about."
And during an interview with W magazine in March 2016, Ellen did say some not-so-nice things about Kathy. "I know she had a big thing about wanting to be on the show, and we didn't book her," she said. "She did a whole thing that I banned her from the show. I didn't ban her from the show, because first you have to be on the show to be banned." (Ooh, burn!)
Article continues below advertisement
Corinne Olympios of 'The Bachelor' said Ellen made her feel "uncomfortable."
Corinne Olympios was portrayed as a "villain" type when she appeared on Nick Viall's season of The Bachelor. Apparently, she felt extremely uncomfortable when Ellen drilled her for her behavior on the reality dating show.
Article continues below advertisement
"I love Ellen so much, I thought I would be like talking to Dory and I was really excited and she made me so uncomfortable, unfortunately," Corinne told The Morning Breath podcast in November 2017. "I kept this in for so long, but to be honest, she just made me a little uncomfortable."
Corinne continued, "She's very aggressive, she was very cold when I saw her before the show, which I don't think I was supposed to, because everybody got very nervous when we bumped into each other and you could tell they were like 'oh, s--t.'"
Article continues below advertisement
So Is Ellen really not nice?
Because of Ellen's happy-go-lucky persona as the host of The Ellen Show, it seems people expect her to be energetic and carefree at all times. Which isn't a fair thing to do. (C'mon guys, she's human, too.)
"There's been times someone wants a picture, and while I'm doing a selfie, they're like: 'You're not dancing!,'" Ellen told The New York Times during a December 2018 interview. "Of course, I'm not dancing. I'm walking down the street."
Article continues below advertisement
In case you were wondering, Ellen is aware of the rumors that she's not kind to those she works with. And she's not here for them. "That bugs me if someone is saying that because it's an outright lie," she told The New York Times. "The first day I said: 'The one thing I want is everyone here to be happy and proud of where they work, and if not, don't work here.' No one is going to raise their voice or not be grateful. That's the rule to this day."
Article continues below advertisement
So I suppose the question of "Is Ellen DeGeneres really not nice?" is simply: It depends. Ellen is a human being with real emotions, after all — and her talk show persona doesn't offer insight to all sides of who she is. But you also have to consider the source when it comes to rumors of Ellen being a behind-the-scenes villain who treats her staff members like crap/refuses to support fellow female comedians.
Like many things, the truth probably lies somewhere in the middle. No, Ellen isn't dancing at all waking hours and she probably doesn't always wake up in a good mood. (And she gets pissed when other drivers cut her off in traffic.) But she doesn't seem like the type who transforms into Cruella de Vil the second cameras stop rolling, either.