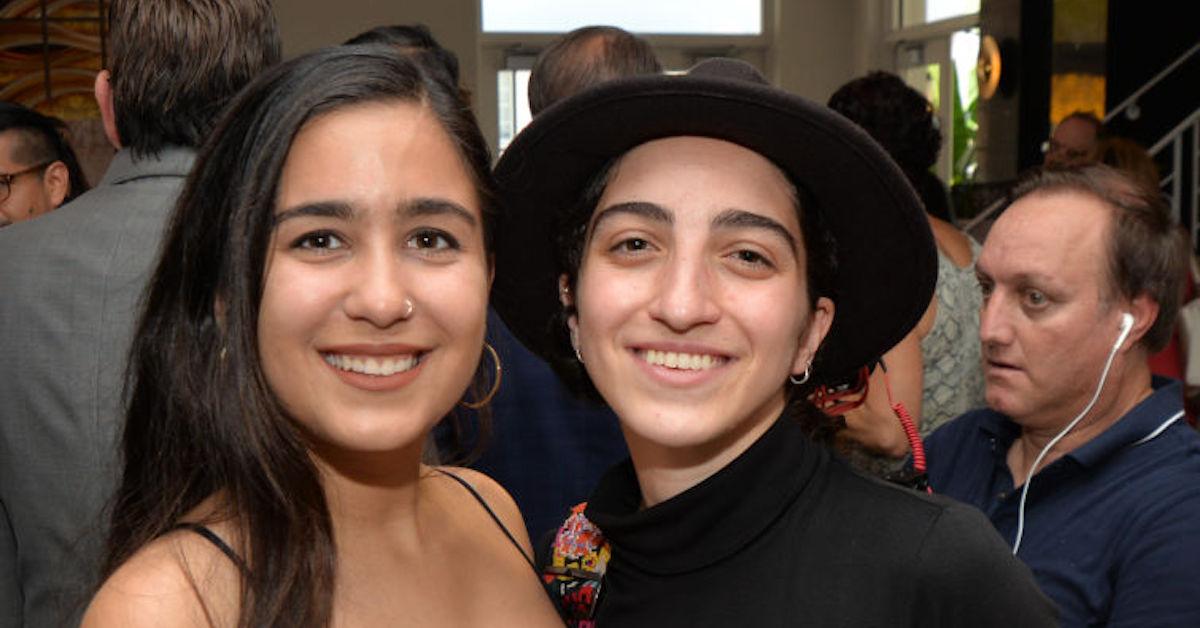 Emily Estefan and Gemeny Hernandez Are Couple Goals
Many fans of Red Table Talk are tuning into its newest Latin spinoff with the Estefan family, and are coming to know Gloria Estefan, Lili Estefan, and Emily Estefan a little bit better.
Article continues below advertisement
Gloria probably needs no introduction, and for Latinx viewers, neither does Lili, who many might know as "la flaca" from El Gordo y la Flaca, or as the blonde model from Sabado Gigante. Gloria's daughter, Lili's niece, Emily, however, might not be as well known. Keep reading to learn more about Emily Estefan's partner, career, and how to follow her on social media.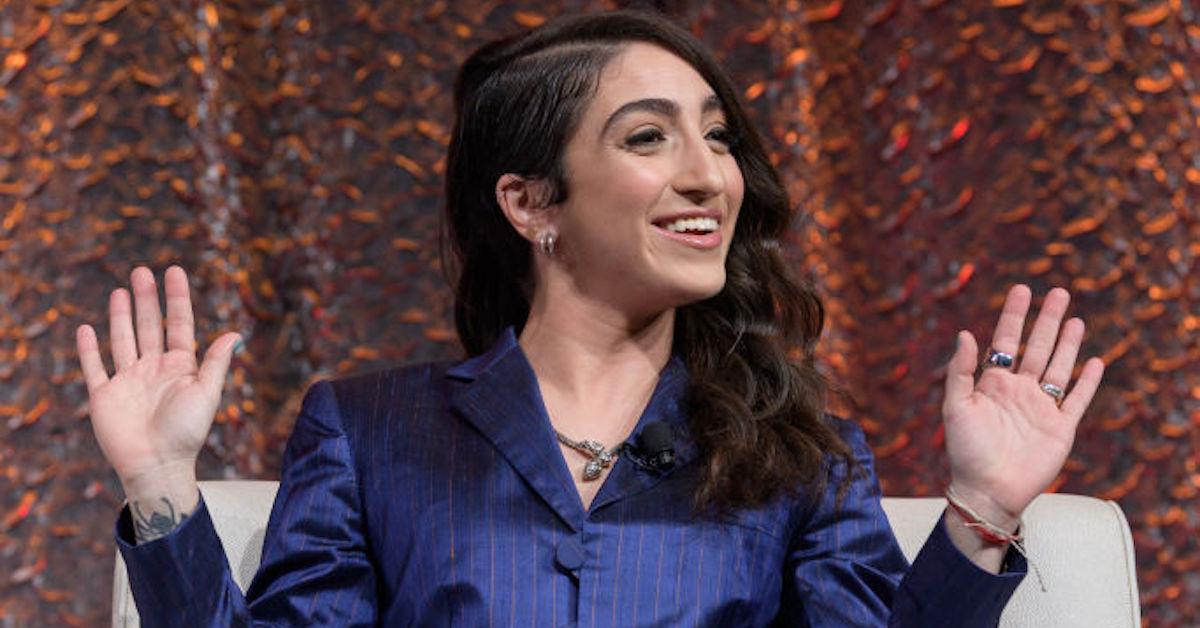 Article continues below advertisement
Who is Emily Estefan?
Like her mom Gloria and dad Emilio, youngest daughter Emily is a musician. In fact, the Cuban-born "Conga" and "Turn the Beat Around" matriarch calls her daughter a "musical genius."
The lesbian singer describes her music as "fusion." "Fusion of genres, thoughts, and energy," she tells Out. "Energy between me and the listeners. Whatever you take away from my music, whether lighthearted or more profound, that is what my music is—whatever you need it to be."
The 25-year-old is seemingly unstoppable. In 2019, she headlined Miami Beach Pride, and two years earlier, delivered a stunning surprise performance in tribute of her mom at the Kennedy Center Honors. But for Emily, her top career highlight is "playing the first press of my first album on vinyl for the first time."
Article continues below advertisement
"I was alone and extremely connected to the music and the present," she continued. "I haven't had a moment like that since. My dream career is making people happy, making music, and growing as a human being until I expire on this planet."
Article continues below advertisement
Who is Emily Estefan's partner?
Emily has been dating Gemeny Hernandez since 2016. The two waited until they had "made a full trip around the sun" before publicly appearing together as a couple. 26-year-old Gemeny is a Florida International University grad and the adorable twosome doesn't hold back when it comes to declaring their love for each other on social media.
On the most recent National Coming Out Day, both Emily and Gemeny posted a moving tribute to the other on Instagram. "Happy love day... because that should be every. Single. Day. I love you @holagemeny," Emily wrote. "Loving you is worth climbing the highest mountain to scream it from. You push me, you pull me in, we make magic. And nothing nor anybody could ever make me believe an ounce of that is anything else."
Article continues below advertisement
Gemeny is no stranger to gushing about her girlfriend online either. "Things everyone should know about you," she writes in one moving post. "You are even more beautiful up close, you brew the best Cuban coffee any time, any place, knowing you is falling in love with you — instantly, you would slice off each limb with a butter knife if it meant pleasing your family, you talk to me in your sleep and ask for things like 'water buffalo', your strangeness is not an act: you are strange through and through, even when no one is looking."
We're obsessed with this adorable couple. Emily says they'll "have to see" about a possible wedding, but we are hopeful and can't wait for the pics.