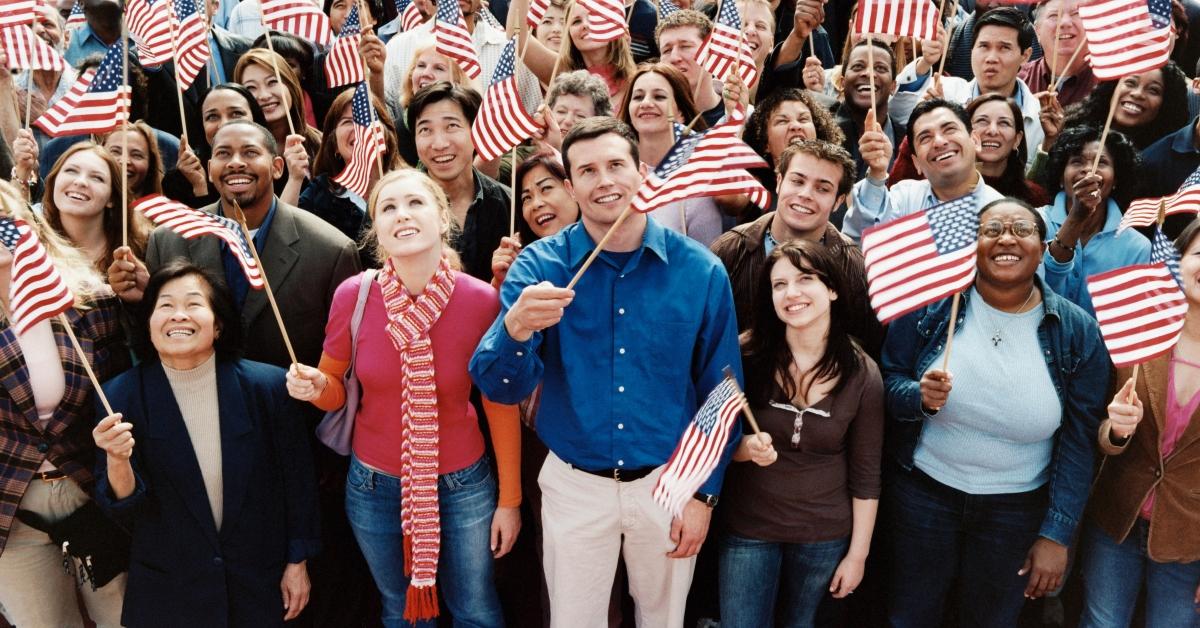 An Entire Restaurant Stood for the National Anthem — Watch the TikTok Video That Caused Stir
A TikTok video showing an entire restaurant standing for the national anthem has gone viral. See the video for yourself and read the reactions.
It's been a long time since anything associated with deep American patriotism has been met with a mostly positive reaction. Obviously America has a violent, difficult past and present, so warm and fuzzy feelings about its symbols are equally as complicated. In October 2020, NPR polled a sample of Americans about their relationship to the American flag and the results were mixed. Many felt triggered by the way it has been weaponized.
Article continues below advertisement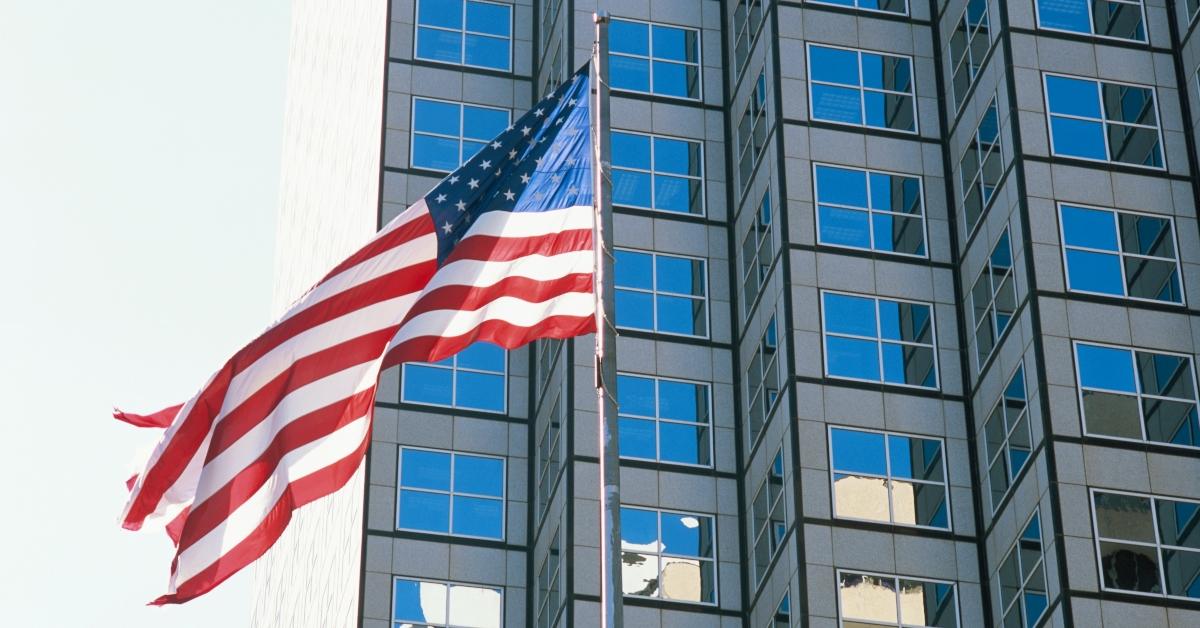 Article continues below advertisement
An entire restaurant stands for the national anthem in a viral TikTok video.
Imagine enjoying a delicious pancake meal when suddenly, the national anthem begins playing over the speakers of the restaurant where you are eating. Around you, diners stand up and hold their right hands over their hearts. Some are singing along, despite the fact that it's an instrumental version of America's theme song. The whole scene feels like something out of a science fiction movie, where you are the only human surrounded by robots.
This is exactly what happened to TikTok user @paulinappa_0, who was grabbing a bite to eat at the Rainbow Oaks Country Market in Fallbrook, Calif., but was able to capture this video and share it via TikTok. As people were standing around her, an image of the American flag waving in the breeze was displayed on a television set behind the bar. To no one's surprise, a statue of a bald eagle was prominently displayed beneath the TV.
Article continues below advertisement
"By far the most dangerous situation I've ever been in," she wrote in the caption. She then used the hashtags: #godblessamerica, #getout, #illegal, and #whitepeoplethings.
Article continues below advertisement
Why is this restaurant playing the national anthem?
According to KUSI News, the Rainbow Oaks Country Market plays the national anthem every day at noon. "This is the most patriotic restaurant I have ever been to," claimed the reporter who witnessed this bizarre tradition. "Having a restaurant like this in the state of California is so, so special."
Apparently the restaurant has been doing this since 2016, the same year Donald Trump was elected. That could just be a coincidence. Distractify spoke with a server from the restaurant who said, "We've always been very supportive of our military and law enforcement."
When asked about how some people might react negatively to this, he said, "It's a free country," but he was very clear in stating that they are not about hate.