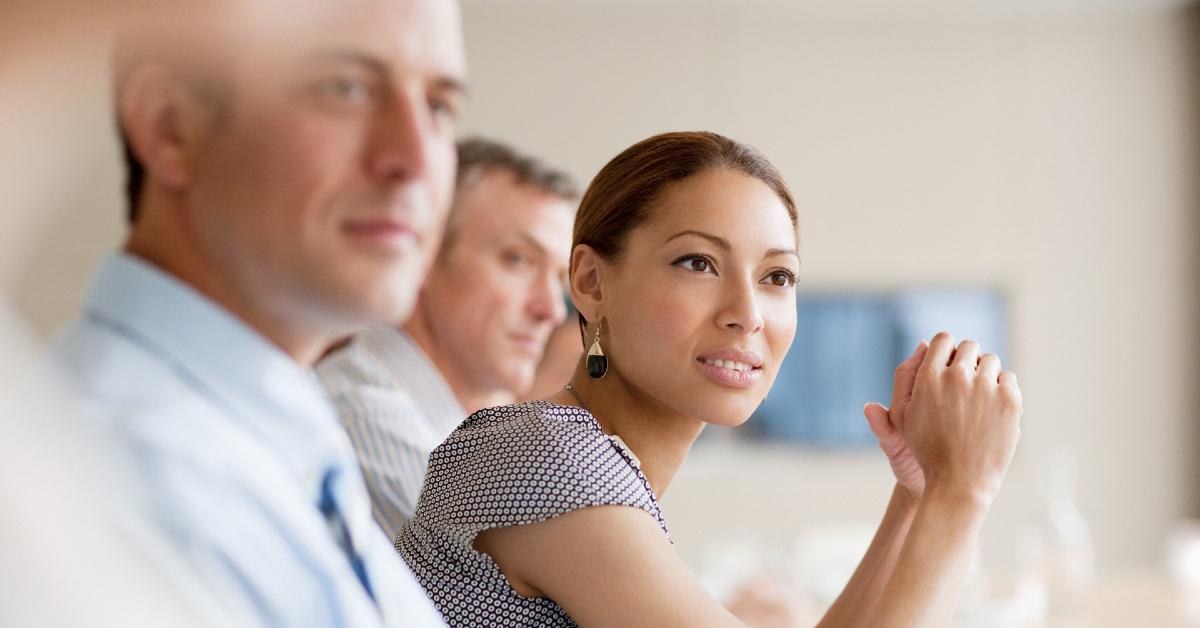 TikToker Quits Job 10 Minutes Into First Day After Spotting These Red Flags
A woman who had been hired by credit bureau Equifax ended up leaving her new gig on the first day after being told by employees that she probably wouldn't enjoy working there. She posted about her experience on TikTok in a now-viral clip, and commenters highlighted other red flags that suggested it might've not been the most efficiently run workplace, either.
Article continues below advertisement
TikToker @tink_finneass said in her video: "I came to work today...saw a couple familiar faces and they were like, 'You work here?' And I was like, 'Umm, yeah?' And they was like, 'You ain't gonna like it.' And I was like, 'Why you say that?' They was like, 'You're not gonna like it.' I said, 'OK.'"
That was the first sign for Tink that things probably weren't going to go so well in her new position. However, things seemed to get worse after she spoke with the trainer who was getting ready to onboard her.
Article continues below advertisement
"So the trainer came out, gave me my badge, and was like, 'Hey, we're still waiting on a piece of your background to come back...if you want to wait in the lobby you can.' I'm like, 'You know what? Don't worry about it.'"
Article continues below advertisement

That was the moment she decided to quit. Hearing the ominous warnings from people she already knows, along with seeing how unprepared they were for her first day, Tink had seen everything she needed to know this job wasn't going to pan out for her in the long haul.
Article continues below advertisement

She did mention that she has "another job anyway" so it's not like she's hurting for money. Tink handed the badge back to the trainer and informed him she wouldn't be taking the position.
Article continues below advertisement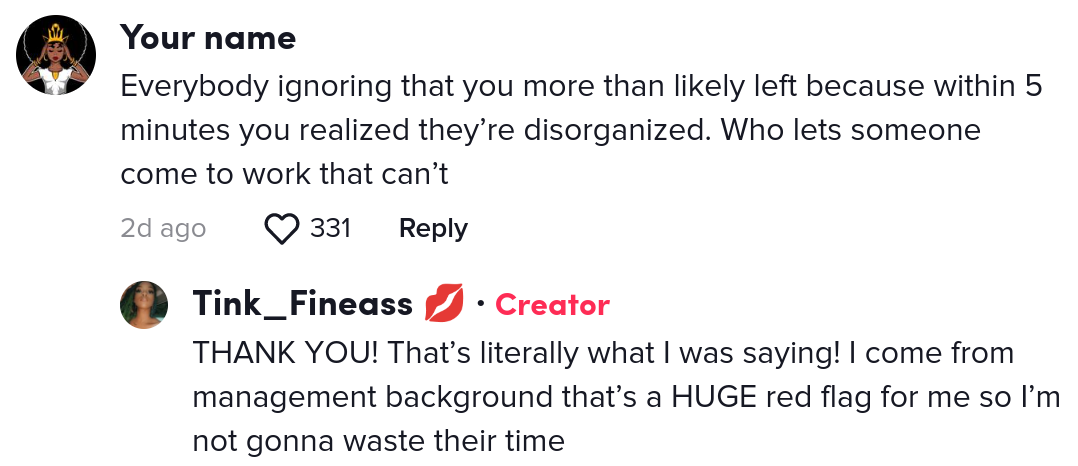 Commenters had a variety of opinions. Some criticized Tink's decision to leave so quickly based purely on what other people told her instead of finding out for herself if she would like the job or not. Some suggested it was foolish of her to leave a chance to earn extra money so quickly.
Article continues below advertisement

But others said she was smart to take note of the red flags she saw. Many said they wished they would've acted upon their gut instincts sooner at jobs they ultimately regretted taking. A few people said the "energy" and "vibes" of workplaces play a significant role in one's overall happiness and ability to be an effective employee.
Article continues below advertisement

A lot of TikTokers praised Tink for trusting her instincts and deciding to leave. In a follow-up video, she further explained why she ultimately decided to say goodbye to the Equifax job.
Article continues below advertisement
Tink admitted she wasn't all that excited about the job in the first place and was only getting the gig to earn a bit of extra cash until she started the other job she had accepted, because there would be a gap week where she wasn't earning any money.
In addition to Equifax not having her onboarding materials completed prior to her first day of work, Tink also said she hadn't received clear information on how much she would be paid, and was told "two different pays [by] two different people."
Article continues below advertisement

On top of that, they asked her repeatedly to fill out paperwork she had already completed. And, when she finally showed up ready to work, she was told that her background information wasn't thoroughly processed, meaning she wouldn't be able to start just yet and would lose out on a day of work.
Article continues below advertisement

Seeing a family friend who told her she wouldn't like the job was just the last straw that swayed Tink in the direction of leaving for good, especially because she wasn't interested in the job long-term. Would you have done the same?