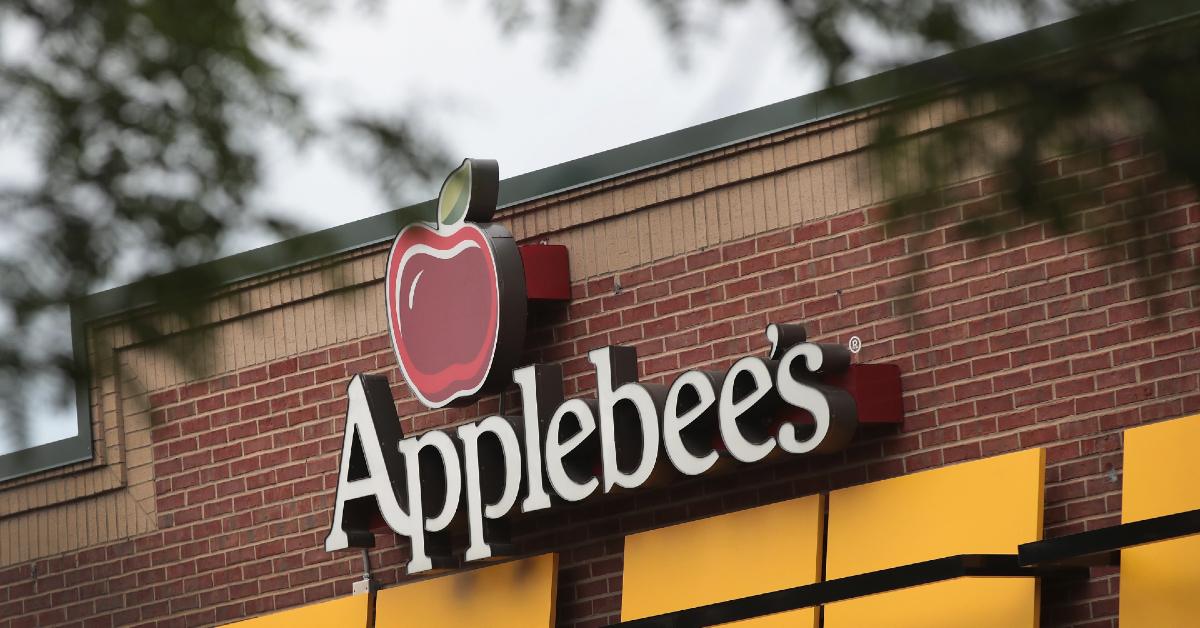 Man Records Date Roasting Him for Taking her to Applebee's on Their First Date, People Have Mixed Responses
A TikToker posted a video of him and a woman out on a first date at Applebee's, and her criticisms of "broke boys" sparked a viral debate.
A viral TikTok uploaded by user @luckyyyyluciano1 sparked a debate about "gold diggers" in the dating world after he recorded a snippet of a conversation he had with his date at Applebee's. The woman can be heard asking the man in the video how much money he makes and goes on to indicate that taking her to "cheap restaurants" is a deal breaker.
Article continues below advertisement
The TikToker appears to be recording the video surreptitiously by placing his phone at a fixed angle that only shows the woman's arm and the pink beverage she ordered. "Yeah, I wanted to ask you: how much money do you make?" she says. "I don't want to seem like a you know...like interested in money and stuff but I just wanna come out from the get go to tell you like, I'm not a gold digger or anything but I don't go out with broke boys."
He replied, "I make good enough."
She continued, "And I know you just took me to Applebee's, like I get it, maybe you don't want to take me to the most fanciest place on our first date but never again are you gonna take me here."
Article continues below advertisement
The man could then be heard saying that next time he's going to take her somewhere else.
"Like, Applebee's is not acceptable. I am not...I am high-end," she says as she takes a sip of her drink.
"We're just getting to know each other," the man tells her. "You're not even my girl," he responds. "Well yeah, but, this is dating to marry, right?"
Article continues below advertisement

The man laughs in response and says, "Well, who knows?"
"And if I date," the woman continues, "It's not to waste my time, so I'm not gonna be going out and going to cheap restaurants." After that, the video cuts out.
Article continues below advertisement

In the caption for the video, Lucky writes: "I should of [sic] just stayed with my babymomma lol."
He posted a follow-up TikTok where the woman in question says she ended up seeing his TikTok video and she "doubts" the two of them will have a second date.
Article continues below advertisement
She writes in the convo, "Hey, I just wanted to let you know I already seen the video you posted of me on your TikTok. I think it's messed up you would post that video without my consent. Smfh."
Article continues below advertisement

The man responded: "I posted it by accident sorry. Lol."
"How was that an accident?" she countered.
"You don't like how you sound?" he asked.
She answered, "Well I don't care really, I just think it wasn't cool for you to post a 1 minutes [sic] video of me where people are judging my character without knowing the full story or hearing the rest of what I said. You aren't a gentleman I see. I doubt I'll ever give you a second date."
Article continues below advertisement

She continued, "It's not my fault all those broke guys are mad in the comments. And those girls that are happy with a $5 burger."
"Smh," he replied, adding, "They want a part 2?? What you think?? another date??" He got jokes!
Article continues below advertisement

Commenters weren't exactly thrilled with the woman's responses in either of the videos. Many urged Lucky to take other people out and avoid this woman entirely. Others said that for someone to bring that up on a first date really says a lot about their mentality.
Article continues below advertisement

Some TikTok users also said that if they were into a person, they would be happy going with them to a taco stand.
But some commenters thought the woman he took to Applebee's was the same woman he called his Baby Mama in this video, suggesting that the entire exchange was posted online for clout.
The text exchange was the last video posted to Lucky's TikTok account as of writing.