Man Shares "Disgusting" Way Evicted Tenant Trashed Their Unit, Threatens to "Ruin Their Credit" In Response
An apartment maintenance worker showed off the destruction left by an evicted tenant in a viral TikTok, sparking a debate in the comments section.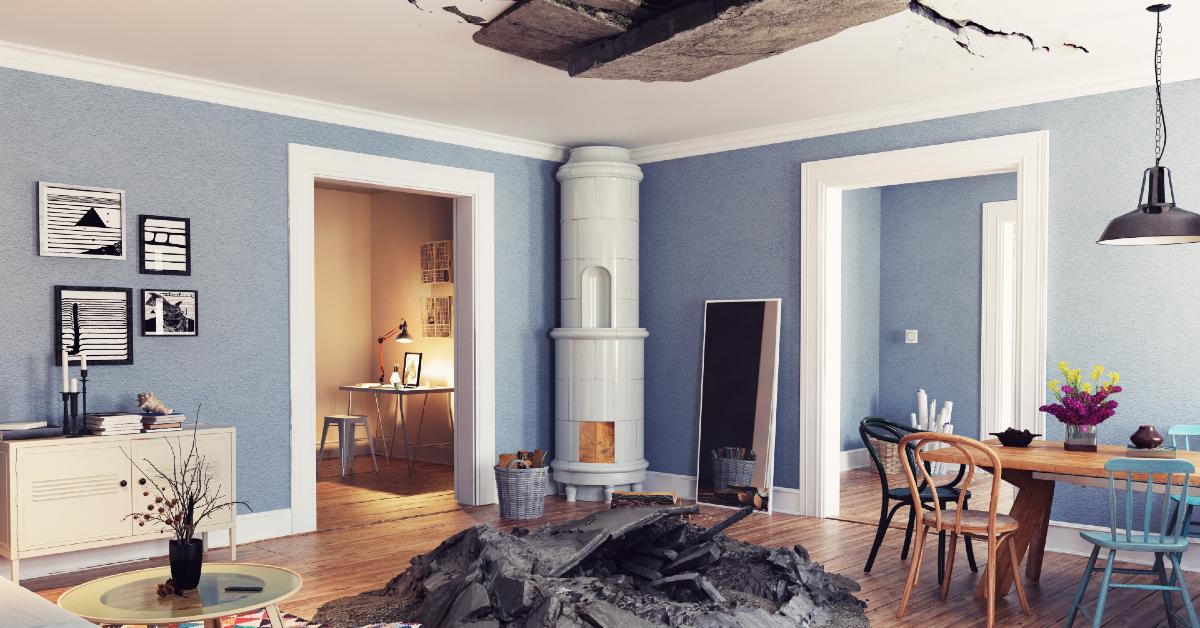 People's reactions to the endings of relationships vary, and not just romantic ones, either. When two friends have a falling out, the aftermath of that can be pretty ugly. The same goes for business partners. Even ending a relationship between tenants and landlords can go poorly.
Article continues below advertisement
Like any professional relationship, there are usually contracts and protections in place for property owners. Unfortunately, abuse happens on both sides of these relationships. Sometimes, landlords will do everything in their power to keep the security deposits tenants paid when entering a lease agreement.
Even when a tenant hasn't cause any damage to a rental unit, or when there were pre-existing issues that aren't the renter's fault, landlords have tried to put the blame on their outgoing tenant to justify holding onto that cash (which they may very well have already spent).
But there are instances where tenants cause massive amounts of damage to a property that extends far beyond what the security deposit would cover.
Article continues below advertisement
That appears to be the case in a viral TikTok uploaded by Cairon Blackwell (@45k_r0w), who says he works for an apartment maintenance company. In the video, he can be seen dancing among the wreckage of a trashed apartment, swaying his hips from side to side.
Article continues below advertisement
He writes in a series of text overlays of the viral TikTok: "A resident decided to do this after an eviction. So ima use the most expensive cleaner in Indianapolis and charge them for it and if they don't pay up it's their credit not mine. And they won't be able to get another apartment until their debt with us is paid off..."

Article continues below advertisement
Cairon ended his video with: "So who really got the last laugh?" As of this writing, the clip has garnered some 3.7 million views and has been liked over 150,000 times. In a follow up video, he showed the full extent of the damage. Judging from how disgusting it was, it appears to have been done deliberately.
Article continues below advertisement

It's difficult to believe anyone would actually live like this, and if that person does exist, that is even more worrisome.
In the video, food is splayed out all over the floor along with refuse, open contains of cereal, what appears to be chocolate syrup poured all over the walls, along with a bathtub filled to the brim with a liquid that looks, at first glance, exactly like vomit.
Article continues below advertisement

Commenters who saw the videos expressed their disbelief at the damage. Some couldn't believe that there was someone who thought they could actually get away with doing that to a place. Others wondered why anyone would leave an apartment in such a state upon exiting.
Article continues below advertisement

There was some speculation in the comments section about why the tenant lashed out like that. Some thought it may have resulted from a dispute with the landlord.
Other users on the platform said the evictee probably already found another apartment to live in as a result.
Article continues below advertisement

Some also said from personal experience that they were able to get a place even after being evicted and not paying what they owed their previous landlords.
"I owe my last apartment 1500 and turned Into 2700 guess what I can still get an apartment lmao i should really pay it tho," one wrote.
"What did you do to make them so mad?" asked another.
Article continues below advertisement

"There's mad tricks to bring your credit up I think they got the last laugh especially if you gotta pay for the most expensive cleaner," one opined.
"What if they already got a new apartment?" asked another.
Some just expressed sympathy: "Good luck I'm sorry people are like that."