Server Blasts "Foreign Tourists" for Not Tipping Her Because They Don't in Germany
A restaurant server went viral for calling out a "foreign" table who politely refused to tip her because it wasn't customary in their country to do so.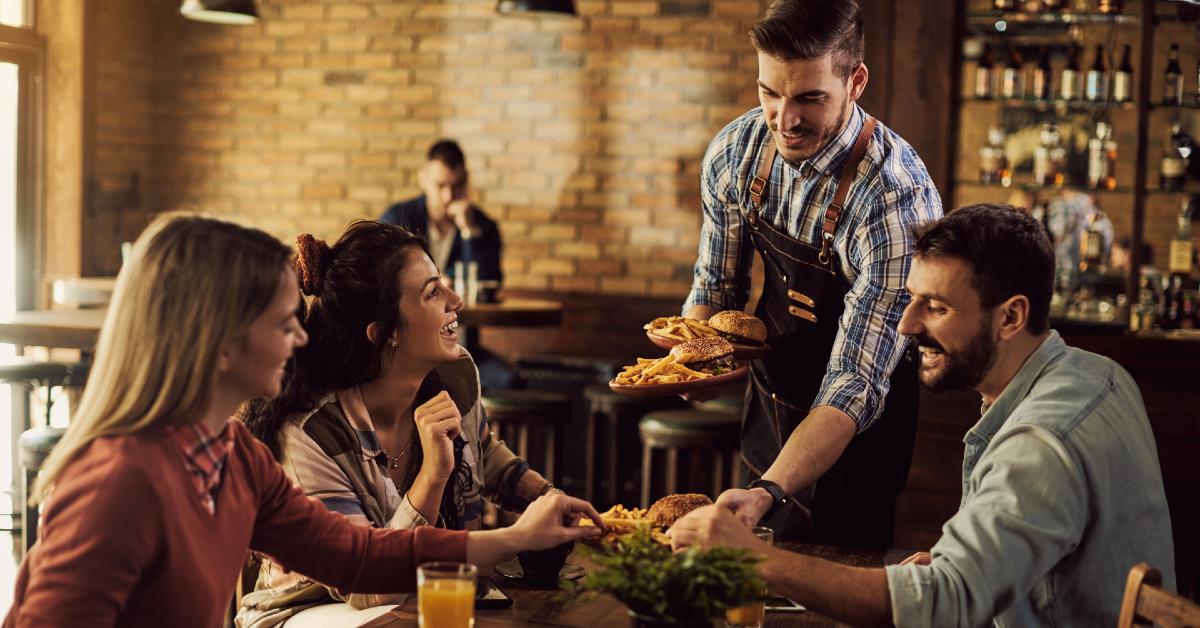 TikToker Gracie Rose (@vibewithgracierose) went viral after discussing an unfortunate (for her) interaction she had with customers at a restaurant where she is a server. Gracie said that after waiting on their table, she was shocked to see that they left a very small tip. When asked if there was anything wrong with the level of service she provided, they told her simply that they were from Germany, and it wasn't their custom to tip.
Article continues below advertisement
She says in the video: "So today my table only tipped me $2 on a $122 because they're from Germany and they don't tip there, right?" The TikToker then moves within the screen of the TikTok to show the green-screened check behind her.
"So, this is the check, guys. What does this look like to you? Let me zoom in."
She zooms in on the check to show the total amount of money written into the receipt. "First of all, I hate when people just write in the total and make you do the math to figure out what the tip is. But anyways, is this $125 or $7.25? Because it kinda looks like a seven, right?"
Article continues below advertisement
The server continues with her story, "So I'm showing my coworker like is this $125 and they gave me like 3 dollars? Or is...did they mean to put $7.25 in it? So I ask everybody, because they're still sitting there ,right? Mind you, they get three beers and two 9-ounce wines, so then I'm going to have to tip the bartender out because of this, right?"
Article continues below advertisement

The TikToker continued, "So then I ask the manager And they're telling me to go over there and tell them. So these people, I guess they were foreign because they were speaking in a different language and they had one person translating for them so I was thinking, 'oh maybe they don't know, like, that you're supposed to tip' and like should I say something to them, right?"
Article continues below advertisement
Gracie then says, "So I go up to them before I leave I'm like, 'oh, I just was wondering, like, does this say 125 or is it 7.25?' And they're like, 'no it's 125,' right. And so my manager told me to say this to them — like if it actually was 125 — she was like, 'oh, is there something wrong with my service?' Like, asking them, like, do I suck so bad you only gave me $2?"
That's when the diners hit Gracie was hit with a bit of culture shock: "and then they start talking to each other in some other language and they're like, 'oh, well, we're from Germany, so we don't tip in our country.' And then I'm just like, 'oh.' Because they're like, 'so, we think that that's fine, like, that's good."
Article continues below advertisement
This is when Gracie decided to tell them about tipping culture in the United States: "And then I'm just like because in America you usually tip between 15 to 20 percent because the servers we only get paid $2 an hour, right? So I'm just informing them of this. cuz I guess I thought they didn't know. And they're just like, 'well we're from Germany so, that's fine, like we think that that's fine.'"

Article continues below advertisement
"And then I was just...what am I gonna do? Start yelling at them? 'Well, you're in American now b---h!' So I was just like, 'OK, well I'm just letting you guys know for next time, but if you don't want to tip me be like 'that's fine I guess.' Like what was I, what am I supposed to do, right?"
Gracie said she was "on the verge of tears" during the conversation but she ultimately didn't cry. "And then they left and the bartender said I didn't have to tip him for their drinks, so then at the end I was giving him $7 and he's like, 'no, just keep it' and I'm like, 'this is for the other people that ordered drinks.' He's like 'no, just keep it, cuz I feel bad.' So he let me keep the $7 guys, so yeah."
Article continues below advertisement

She finished the video with a message for the German group she served, "Please do not come to my restaurant again. If you do, I am not serving you."
Article continues below advertisement
The comments section on Gracie's TikTok was filled with remarks from viewers who criticized labor laws in the United States and said tipping culture needs to be eliminated. Others said Gracie's problem shouldn't be with the customers but with her employers for giving her such a small base pay.

Article continues below advertisement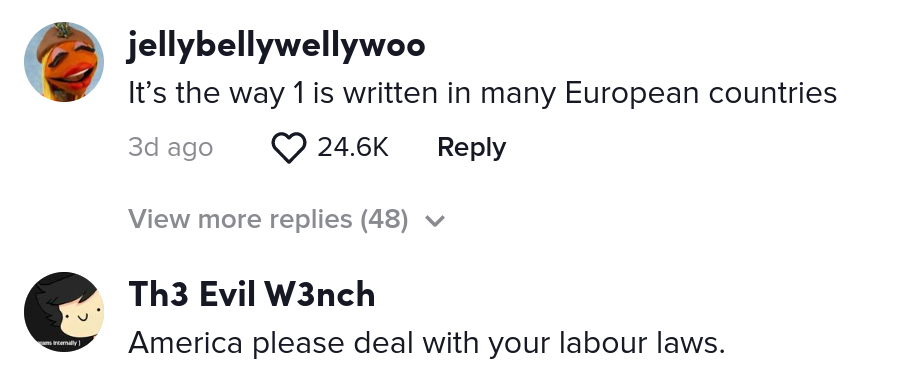 However, many popular eateries have yet to adopt a "no-tipping model." What do you think? Would you work as a server if you knew that you had an hourly wage that didn't change? Or would you rather take your chances and make more money on gratuities?