Bully's Mom Gets Mad After Learning the Repercussions for Her Kid's Actions
A mom wanted to know if she was in the wrong for not inviting their daughter's bully to her birthday party in a viral Reddit thread.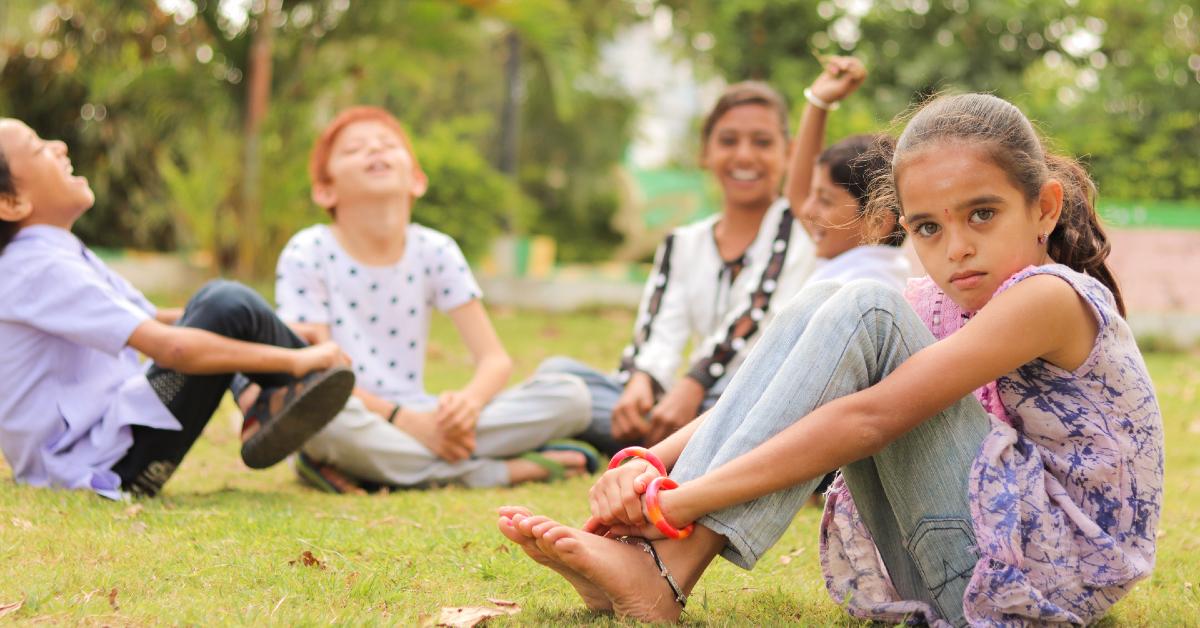 It's difficult to not get defensive and maybe a little combative when someone messes with your kid, especially if you're dealing with a perpetual bully. If they're young kids, you might approach their parents and discuss the behavior issue.
Article continues below advertisement
Hopefully, this conversation leads to the other parent talking to their kid about why their behavior isn't exactly "the vibe" and that they need to alter their actions accordingly. Because they're human beings and young, most children will probably need to be taught that lesson several times over.
But if you don't reinforce this lesson persistently, your actions would demonstrate to other parents that you don't care enough about raising your kids to not be bullies.
That's what Redditor @Opposite-Leg2854 said happened with her daughter, Payton, and her school bully.
Article continues below advertisement

Op said Payton goes to a relatively small school and she only has about 20 or so kids in her grade. Presumably that means all of the parents know each other and word gets out fairly quickly about how the kids treat one another.
Article continues below advertisement

So, OP was very aware of Payton's bully, who had given her child trouble "several times." As Payton's birthday party approached, OP decided to invite everyone in her daughter's grade except the bully, because she wanted her daughter to have a good time.
Article continues below advertisement

The problem is, OP is known for throwing wildly awesome birthday parties and all of Payton's elementary school friends and acquaintances were excited for the shindig. Everyone except her bully, of course, who was feeling some type of way for being left out of her celebration.
Article continues below advertisement

Normally, it wouldn't be surprising that anyone who was a total jerkface to someone on multiple occasions would not be invited to their birthday party. But that hadn't dawned on Payton's bully, either because she's a child or because her parents never taught her that if you're mean to someone they usually won't want to do nice things for you.
Article continues below advertisement

Once the bully's mom heard that her kid wasn't invited to the party but wanted to go very badly, she attempted to talk to OP about the situation, hoping tPayton's parents could find it in their heart to extend an invitation to the bully because she was feeling left out.
Article continues below advertisement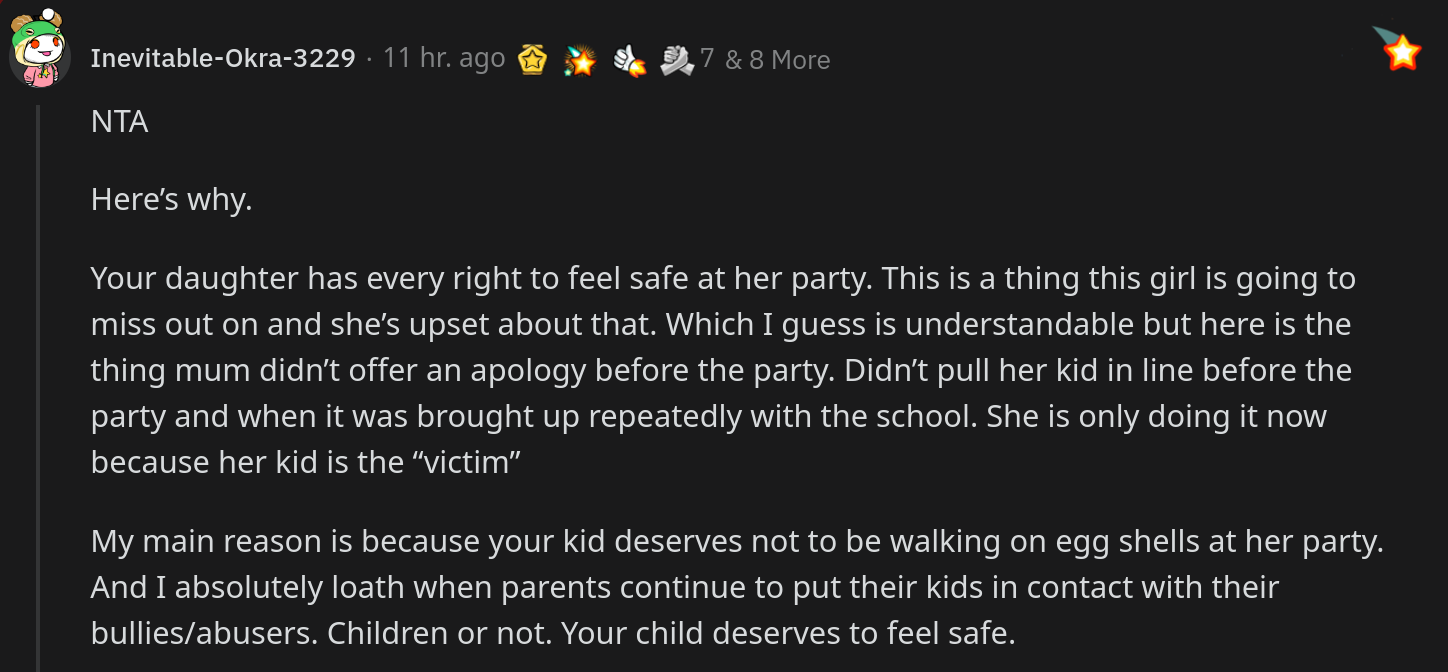 However, OP explained to the bully's mom that she really just wanted to make sure her daughter had a great time at her own birthday party and unfortunately having her child there would make her really uncomfortable.
Article continues below advertisement
The bully's mom wanted to know whether a letter of apology from her kid would suffice as entry to the birthday party, but OP still declined. This created some bad blood between OP and the bully's mom, so the Redditor wanted to know whether she was in the wrong for standing her ground.

Article continues below advertisement
Tons of other Redditors chimed in in the comments section, stating that OP was right; it would've been ultimately detrimental to Payton's mental well-being to invite the person who's been bullying her to a day that's supposed to be all about Payton.

What do you think? Did Payton's mom make the right move? Or should be have accepted the person's apology even if it was just to get access to what sounds like a sweet party?