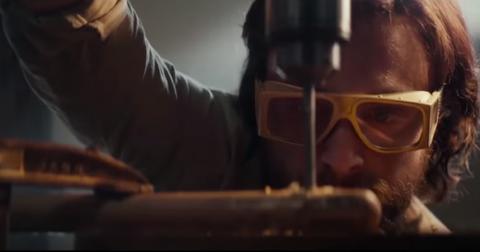 'Escape From Pretoria' Is Based on the True Story of Two Revolutionary Lockpickers
By Leila Kozma

Updated
In June 1978, Stephen Lee and Tim Jenkin were sentenced to eight to 12 years in prison for producing political pamphlets during the Apartheid. 
The lifelong supporters of the Nelson-Mandela-led African National Congress, they strove to mobilize the people to abolish segregation.
Escape From Pretoria chronicles their journey, shedding new light on how they managed to escape from prison. 
Escape From Pretoria is based on a real story. 
Written and directed by Francis Annan, the historical thriller sheds new light on how Stephen and Tim managed to defy all expectations and escape from the Pretoria Central Prison. 
While their revolutionary deeds helped to change the course of history, their prison escape was that which garnered them real fame. The first to get out of the toughest jail in South Africa, Stephen and Tim earned renown with a borderline genius hack.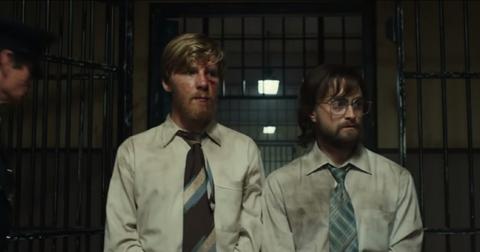 The escape from Pretoria took 10 wooden keys and a whole lot of luck. 
As Stephen explained in a previous interview with The Daily Mail, he came up with the solution to end all of their woes during a lonely, quiet night in his prison cell. While reminiscing about his childhood years, he suddenly remembered how he would pick locks back at home.
As the former prison inmate told The Daily Mail, this memory was to transform his life, and soon enough, he had begun to test out various plans that could help him and Tim get out of the horrid institution. 
Stephen began to experiment with wooden keys – the exact replicas used by prison guards – during his compulsory shifts at the prison's wood workshop.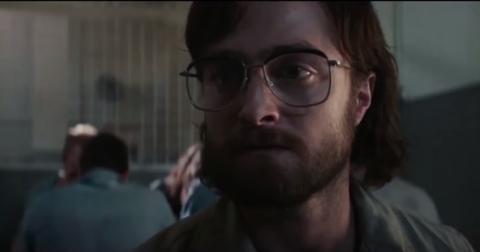 Once the key was ready to go, they had to work out how to get the door open without the guards noticing. Stephen would wait until the guards had gone to sleep. 
He would then lean out of the tiny opening next to the door of his cell, and get the key inside the lock with a broomstick and a mirror. After a few tries, he managed to get the key to the right position and the door opened. 
"[This] was hugely emotional," Stephen described The Daily Mirror how the first breakthrough made him feel. "This was going to let us out of the cells into the corridor," he added. 
While the first step toward freedom might have been exhilarating, it was far from their most momentous achievement. Stephen and Tim had to open 11 doors in total, some right next to the guards' office. To make this possible, they befriended another inmate, Alex Moumbaris. 
Escape From Pretoria features Daniel Radcliffe and Ian Hart. 
The movie begins with their early days spent planting harmless pamphlet bombs across Cape Town, before plunging us into the tepid everyday life of political prisoners. 
Similarly to American Animals, the fast-paced narrative is geared toward the great moment of liberation, showing how the prisoners ended up developing their invincible strategy. 
Escape From Pretoria will premiere on March 4, 2020.