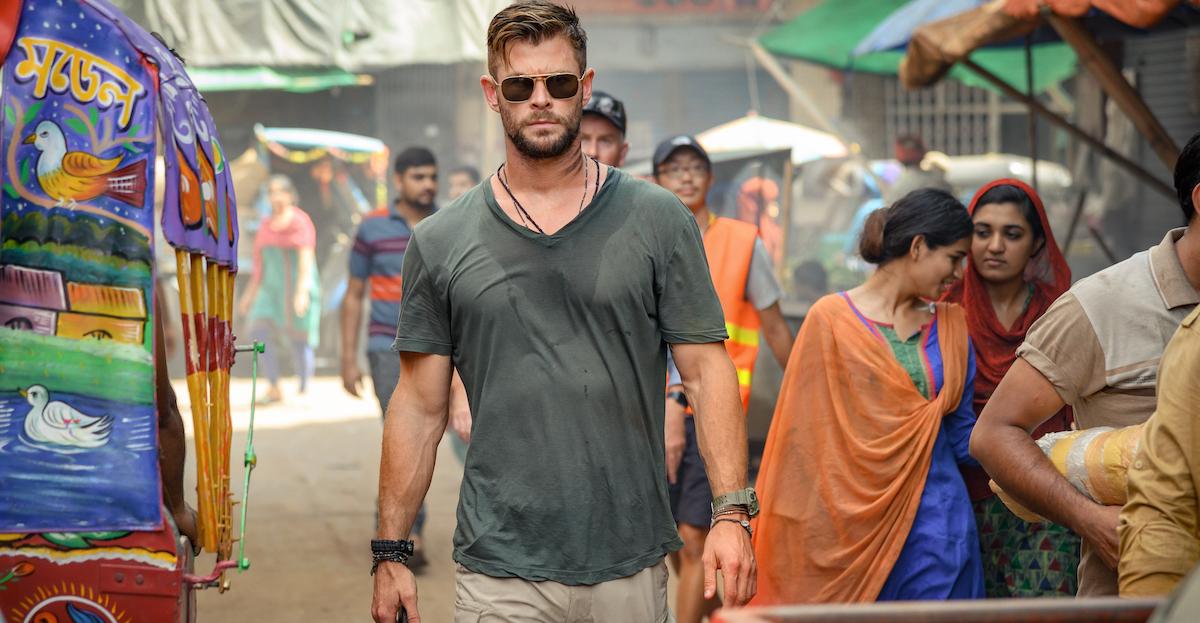 If You Didn't Understand the 'Extraction' Ending, We Have You Covered
Since every night is a movie marathon in quarantine, there's a likely chance you discovered Chris Hemsworth's latest action flick on Netflix, Extraction. The Australian hottie plays the role of Tyler Rake, a mercenary who embarks on a dangerous journey to save Ovi (played by Rudraksh Jaiswal), the son of a drug lord in Dhaka, Bangladesh.
Article continues below advertisement
Since it was easy to miss something in the fast-paced, high-intensity film, the final scene may have seemed somewhat confusing — stay tuned for an in-depth explanation of the Extraction ending.
Beware: Spoilers ahead!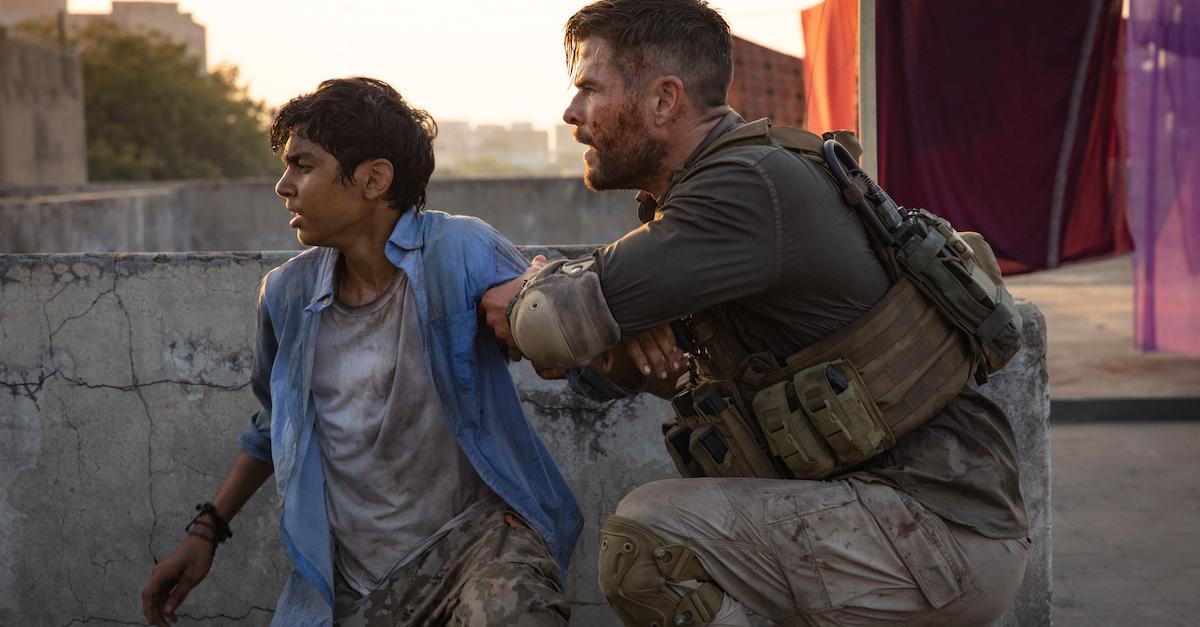 Article continues below advertisement
Tyler's death is foreshadowed from the beginning in 'Extraction.'
It's implied that the ending of Extraction isn't necessarily a happy one for Tyler, according to a summary from Digital Spy. Early on in the beginning of the movie, viewers see Tyler struggling from severe injuries before he gets shot on a bridge and falls into the water. The movie then jumps to two days earlier to see how he got into that precarious position.
From the start, Tyler is determined to save Ovi, fueled by the death of his own son. However, after picking up Ovi, Tyler's team is attacked by Saju's men. Although Saju (played by Randeep Hooda) and Tyler are on the same side, they need to eliminate Tyler, as having outside assistance would look bad. Eventually, Saju and Tyler team back up, but they both get killed. Ovi, however, gets out safely and returns to his family.
Article continues below advertisement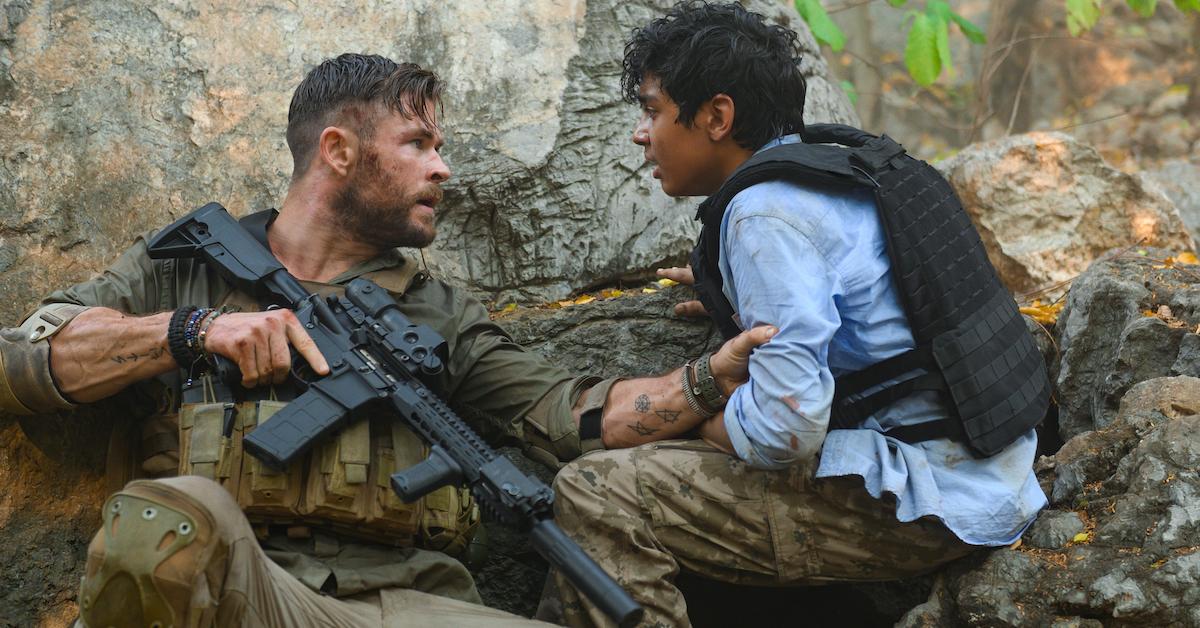 The ending of 'Extraction' may have implied a sequel.
Article continues below advertisement
It may be Ovi's imagination, and the chance of Tyler surviving that gunshot — and then a fall into the ocean — was highly unlikely. But it does make way for a sequel.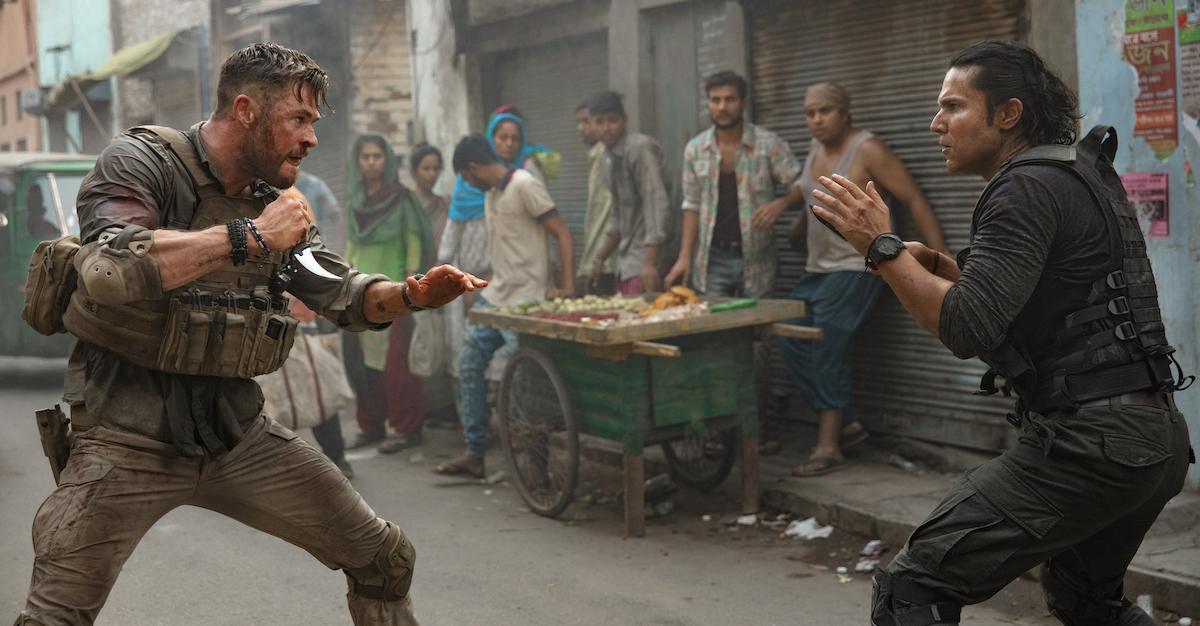 Article continues below advertisement
Is 'Extraction' based on a true story?
Although the plot of Extraction is relatively realistic and could have easily happened, the film was entirely fictional, and was not based on actual events. It was, however, based on a comic called Ciudad, which was created by Ande Parks, according to Metro UK.
The kidnapped victim in the comic book actually happens to be a girl as opposed to a young boy named Ovi, and instead of taking place in Bangladesh, it takes place in Ciudad del Este. Otherwise, though, it's relatively similar. If you're interested in reading it for yourself, it's available on Amazon.
Article continues below advertisement
Extraction has garnered tremendously popular reviews since it was released on April 24, with an 8.1 out of 10 stars on IMDB, a 61 percent on Rotten Tomatoes, and a 54 percent on MetaCritic. You most likely won't be doing anything else this weekend other than tearing through Netflix, so needless to say, it's definitely worth your while.
Catch Extraction on Netflix now.