The Big Show Has His Own Family Sitcom on Netflix and It's Pure '90s
'The Big Show Show' is a family sitcom set to premiere on Netflix where he's adjusting to life with his kids outside of the ring.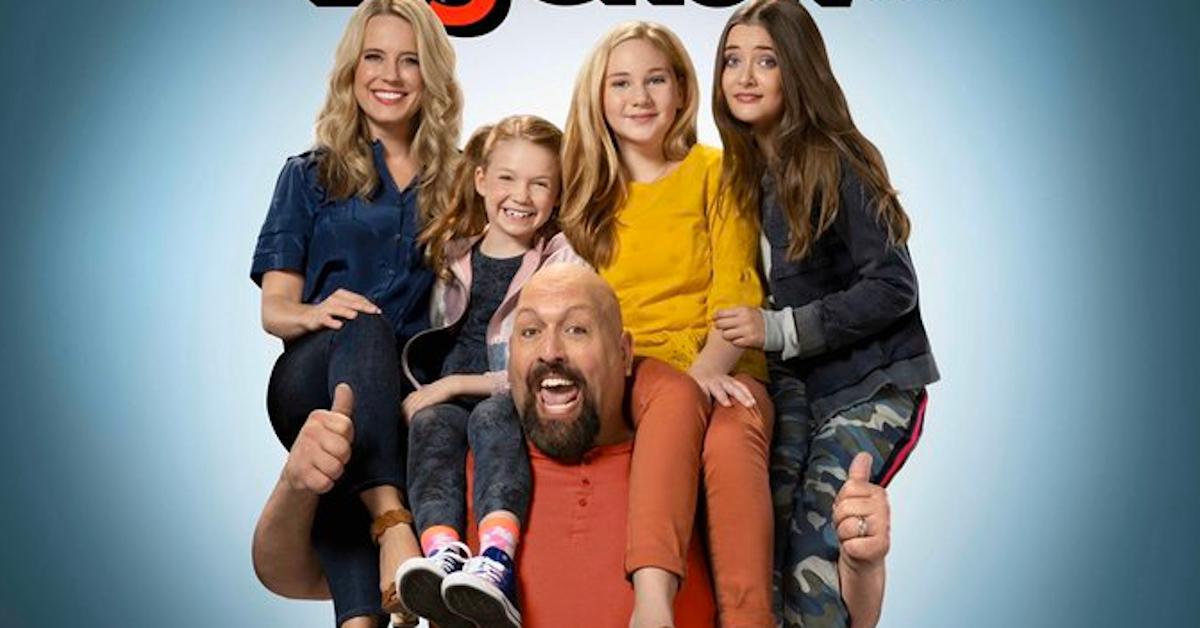 The WWE has produced its fair share of stars who've enjoyed "expanded" careers that venture outside of the squared circle, most notably The Rock, John Cena, and Stone Cold Steve Austin. But there's another popular WWE personality who's had several other entertainment gigs: The Big Show. And now he has his own show on Netflix, a sitcom where the jovial giant is transitioning to a life where he spends most of his time with his kids.
Article continues below advertisement
On 'The Big Show Show', The Big Show is a dad who is big time outnumbered by his kids.
Aptly titled The Big Show Show, the 7-foot, 400lb man otherwise known as Paul Wight takes on a leading role in the sitcom where he'll have his massive hands full taking care of a bunch of kids.
If you grew up watching corny family sitcoms, then The Big Show Show won't really surprise you in terms of its format. What is surprising, however, is just how much of an influence the WWE seems to have on the program.
For instance, previews and sneak peeks indicate that Show isn't the only superstar making an appearance on the program. In released production stills, we see that Mick Foley, Mark Henry, and Rikishi Fatu will join him on camera at some point.
It's probably the first time they've all been in front of a camera with one another and they weren't trying/threatening to take each other's heads off.
Article continues below advertisement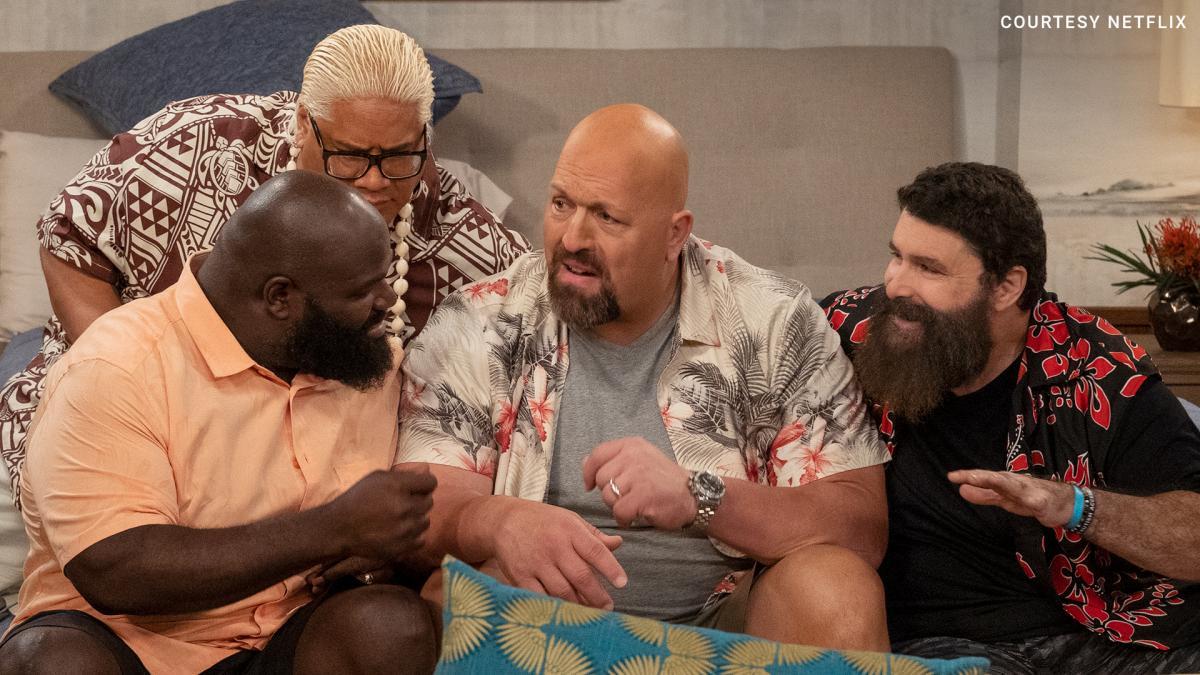 WWE provided a synopsis of the show on their own site, as did Netflix: "When the teenage daughter of Big Show, a retired world-famous WWE Superstar, comes to live with him, his wife and two other daughters, he quickly becomes outnumbered and outsmarted. Despite being 7 feet tall and weighing 400 pounds, he is no longer the center of attention."
Article continues below advertisement
The streaming giant commissioned 8 30-minute episodes of the show, which will be all available to watch come Monday, April 6th, which you can get to streaming right here once it officially drops.
Article continues below advertisement
Who else is in the cast of 'The Big Show Show'?
Hey, remember all of that talk about '90s sitcoms? Well, it looks like The Big Show Show knows exactly the kind of vibe that it's going for, because they've enlisted the talents of one of the biggest sitcom stars of the '90s, a man by the name of Jaleel White. Who you probably know better as Urkel.
Playing Big Show's wife in the series is Allison Munn (Fetish, It's Always Sunny in Philadelphia). Reylynn Caster (American Housewife) plays his older daughter, Cassy, with Lily Brooks O'Briant (The Tick) as Mandy, and Juliet Donenfeld (Better Call Saul) as his youngest child, J.J. in the series.
Article continues below advertisement
In real life, Paul Wight has been married twice, first to Melissa Ann Piavis between 1997-2002 and they had a daughter together, Cierra Wright. The same year they were divorced, he went on to marry Bess Katramados, and the two are still together today.
Article continues below advertisement
Are you excited to check out The Big Show Show? Or will nothing entice you to get on board with a laugh-track comedy, no matter how many WWE Superstars are in it?