It Feels Like the Big Show Has Been out of WWE Action for a Long Time, So Where Is He?
Everyone's favorite larger than life WWE superstar has been out of commission for a while, so just where has the Big Show been? Find out!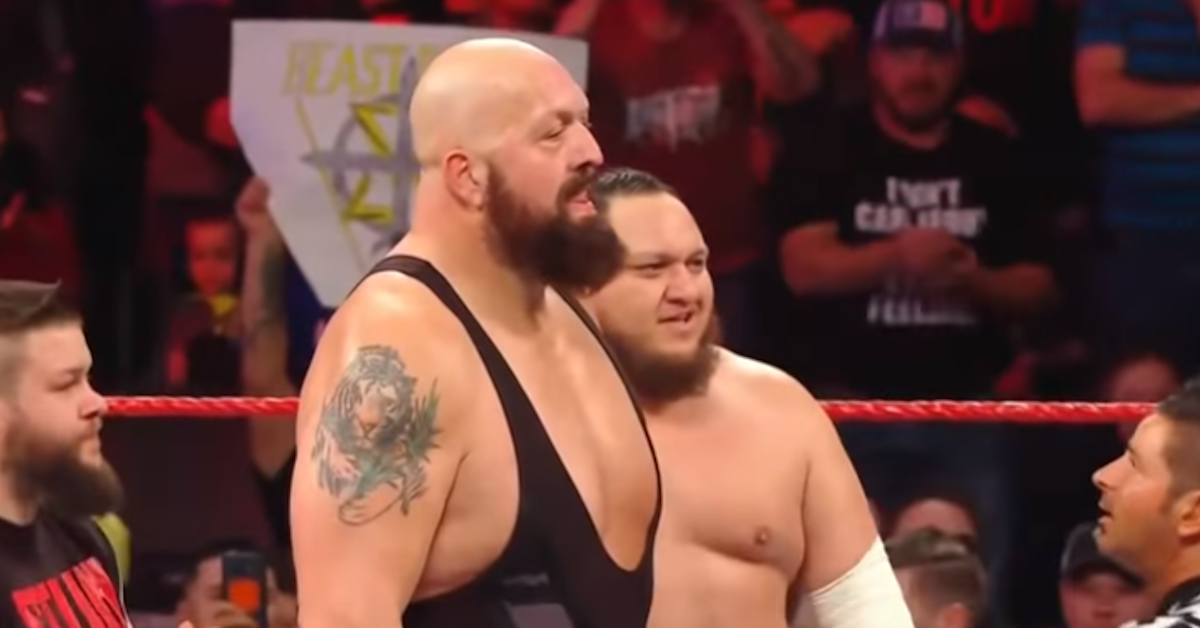 Injuries are the name of the game when it comes to the wild world of professional wrestling. Multiple televised programs every single week coupled with "dark" road shows, not to mention match rehearsals and strenuous workout routines, means that WWE superstars are always at risk of getting hurt. This is especially true for some of the larger athletes like the Big Show, who hasn't been seen in action for a while, so where has he been?
Article continues below advertisement
The WWE has taken a major toll on the Big Show and he had to get five hip surgeries.
For two years, the 7-foot, 383-pound WWE superstar was on the sidelines and not partaking in regularly scheduled beatdowns in the squared circle. Over the years, he's performed remarkable feats of athleticism for a man his size. Unfortunately, that took a toll on his body, and, quite frankly, it's astonishing how long it took for Paul Wight (Show's real name) to take such a long absence from wrestling due to a severe injury.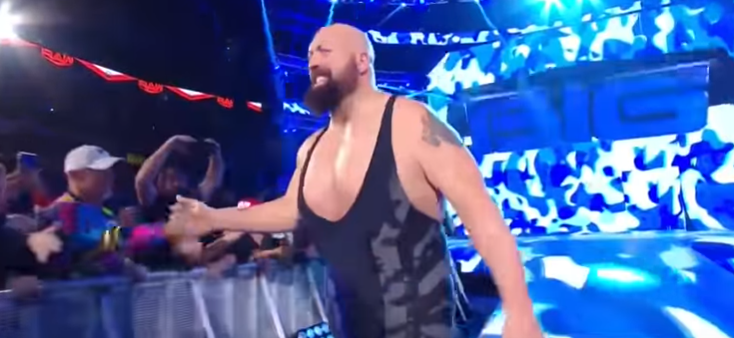 Article continues below advertisement
The 47-year-old had to undergo a series of not one, but five different hip surgeries to be able to perform again. All of them were extremely delicate procedures, and given the stature of the athlete, presented a unique challenge to doctors. For the first operation, titanium caps were placed both on the Big Show's ball joint and his pelvis. Shortly after, however, he developed a surgical infection.
He then went on the operating table again, this time to combat the infection that had developed on his new titanium body parts along with fitting the wrestler with a PICC line that went through his arm and then his heart to deliver antibiotics to his body thrice daily for six weeks straight.
ESPN interviewed the superstar about his two-year absence from the ring and the surgeries he required to get back into fighting shape.
Article continues below advertisement
Show spoke about his surgeries: "...the problem with an infection is that once it gets on the metal, you kind of have to take the metal out and start over. The infection is so smart now that it literally hides from antibiotics... I've learned more about infections and antibiotics and physical therapy than I ever, ever wanted to know."
The wrestler admits that, ultimately, he probably should've opted for a total hip replacement instead of the surgical route he took.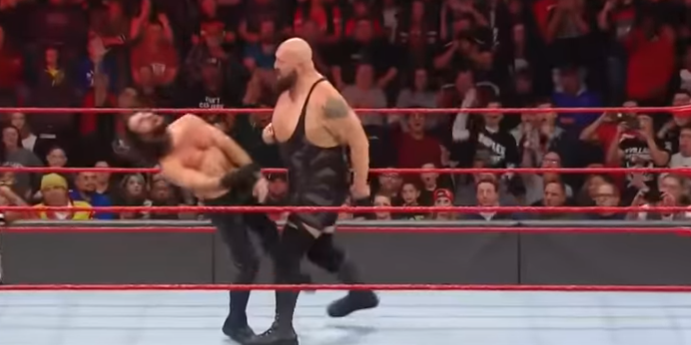 Article continues below advertisement
It's something that rubbed him the wrong way, however, as he believed there was a risk he'd never be able to wrestle or perform again, and that was not on the table: "I was angry I had to have the surgery done, and I felt like my career was getting pulled away from me. It wasn't on my terms."
But after it's all said and done, he concluded: "Everything happens for a reason. It tested me. It tested my faith. It tested my commitment to myself as an athlete and a performer to push myself."
The Big Show finally made his big return to Monday Night 'RAW.'
The Jan. 13 RAW show saw the triumphant return of the ginormous superstar, who stirred the crowd into a frenzy once his trademark theme song began blaring over the speakers and he emerged under the Titantron and onto the ramp. Samoa Joe and Kevin Owens were waiting for a third "mystery partner" to join their lineup against Seth Rollins and Authors of Pain. And that "masked man" was the Big Show.
Article continues below advertisement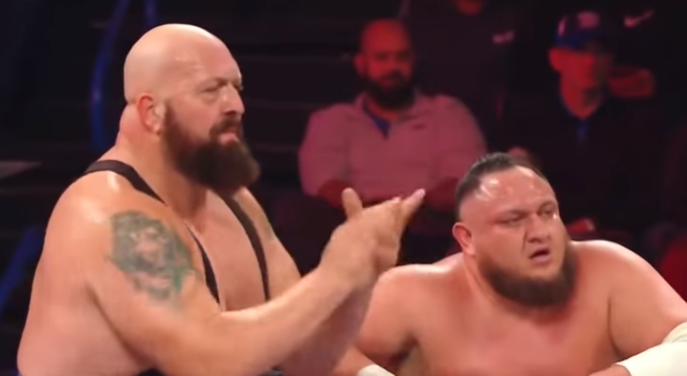 If you're wondering how the WWE kept Paul's return to RAW a secret for so long, it's because the athlete had no idea he'd be making his comeback until about two days prior: "It's like they said, 'You haven't wrestled competitively in two years, but in 36 hours you're going to be on RAW and, oh yeah, don't tell anybody,'" he quipped.
Article continues below advertisement
Getting back in the ring and into the limelight was a surreal experience, and he was clearly smiling the entire time, taking huge joy in getting back into the swing of things: "I was very humbled and overwhelmed by the reaction. About the kids who were excited to see me, the fans who were excited to see me and the opportunity that was given to me to help out Samoa Joe and Kevin Owens," he said.
Perhaps the most humorous story was how the WWE accomplished the tall (heh) order of sneaking the Big Show into the arena. He was ushered into a private area, riding in a blacked out, tinted SUV and then donned a huge hoodie and snuck into the locker room when no one else was around. It's hard to keep someone as huge as the Big Show hidden, but the WWE managed to do so, kudos to them for that.