WWE Fans Are Really Hoping That Diva Nia Jax Wasn't Cut
WWE fans are wondering what happened to popular Diva, Nia Jax, after being out of action for several months.
High profile WWE Diva Nia Jax has been missing in action for a few months, and fans want to know just what the heck happened to her?
Article continues below advertisement
She's been out over the past few months which got the rumor mill churning in no time as to what her status with the organization could be, namely — was she cut? Or did she part ways with the WWE because she felt like she wasn't being fairly compensated for her workload?
The pro-wrestling business is an unforgiving one. Finn Balor recently took to Twitter (even though he's on WWE NXT) to reluctantly promote the Finn Balor For Everyone DVD. He first tweeted that he "didn't know we still sold DVDs...especially with 'exclusive artwork'" and then went on to mention that the company had him sign 2,200 of them while he was on his honeymoon. He ended the tweet with a puke emoji in case you were wondering how he really felt.
However, Nia has never publicly called out the WWE.
Article continues below advertisement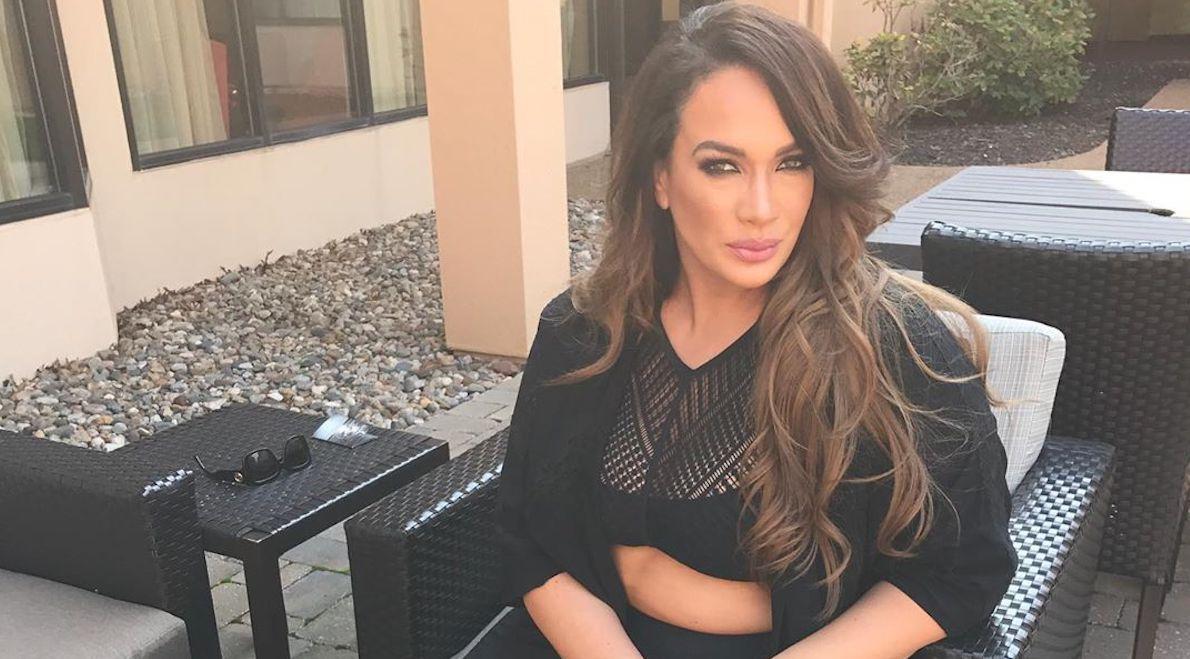 So, what happened to Nia Jax?
She hasn't been in action since Wrestlemania 35 when she participated in a fatal four-way tag team match opposite The IIconics, who defeated Nia and Tamina. The reason? Double-knee surgery.
Article continues below advertisement
Back on April 12th of this year, Nia tweeted that she needed to repair her ACLs, which is a tough procedure to recover from, let alone on both knees.
Nia's temporary departure from the WWE came at a pretty inopportune time for the organization.
Article continues below advertisement
While the writers were focusing so much on a tri-grudge between Ronda Rousey (who's done with the organization) along with Charlotte Flair and Becky Lynch, a lot of other Divas were left a bit on the wayside.
While Sasha Banks has managed to ameliorate her contact disputes with the organization and get back to wrasslin', it's almost always better whenever there are other high-profile names to step up for a good storyline.
Recently, during an episode of Total Divas, Nia realized she would need surgery on her left as well as right knee. It was an emotional moment for the pro-wrestler who's been performing and building a name for herself for five straight years.
Nia is currently healing from knee surgery. 
"The past five years…it's been non-stop wrestling. To be taken out and kind of have to go away for a while is extremely scary," she said on the episode of Total Divas.
Article continues below advertisement
ACL surgery typically takes about nine months for a full recovery to take place. Thankfully, Nia is extremely athletic and no stranger to grueling hard work, so she should be able to recover more quickly, but there are some things to consider whenever someone attempts to bounce back from such a scary operation: you're likely never the same afterwards.
Article continues below advertisement
While great advancements in the medical field have improved surgical procedures over the past years, and notable pro fighters like Georges St. Pierre and Conor McGregor have bounced back from the surgeries and claimed it's like their injuries never happened in the first place, it's still justifiably a position Nia would rather not be in. The kinds of athletics required in the WWE are outside of the normal realm of competition.
Article continues below advertisement
It's difficult to imagine that someone physically trying to hurt you could be less taxing than planned outcome sporting events, but it's true: pro-wrestling matches are hard work, I'll never forget wincing in pain at a local show when a kid jumped off the top rope only to come crashing down on his knees.
The "thunk" is something that's hard to push out of my head - here's hoping Nia makes a speedy recovery and avoids any bad injuries in the future.