Here's the Real Reason Why Ronda Rousey Left the WWE
Former UFC women's champ, Ronda Rousey, made a splash in the WWE, but she hasn't made an appearance in a long time. So, why did she leave?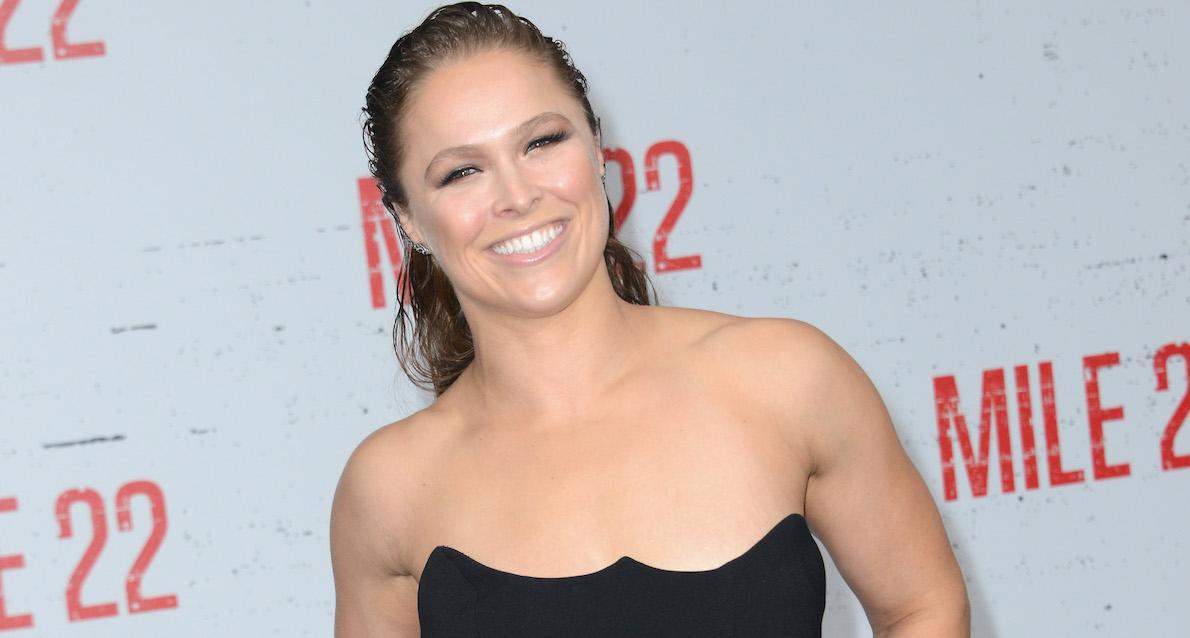 The best way to describe Ronda Rousey's tenure in the WWE is a whirlwind. There was a lot of hype surrounding the former UFC phenom who transitioned into the world of sports entertainment after two very definitive, brutal, and tough losses to Holly Holm and then Amanda Nunes.
Article continues below advertisement
It was apparent that the Olympian lost her taste for pugilistic competition, but seemed to have a bright career in the WWE, so why did she leave?
It didn't take long for "Rowdy" to come into the squared circle and make a big statement right out of the gate. At SummerSlam 2018, she became the first woman in history to hold world titles in both the UFC and WWE. While World Wrestling Entertainment is a planned outcome affair, it's still impressive that Ronda was able to not only achieve fame as a legit fighter, to one who was entertaining enough to be crowned the face of another organization valued at over $5 billion.
Article continues below advertisement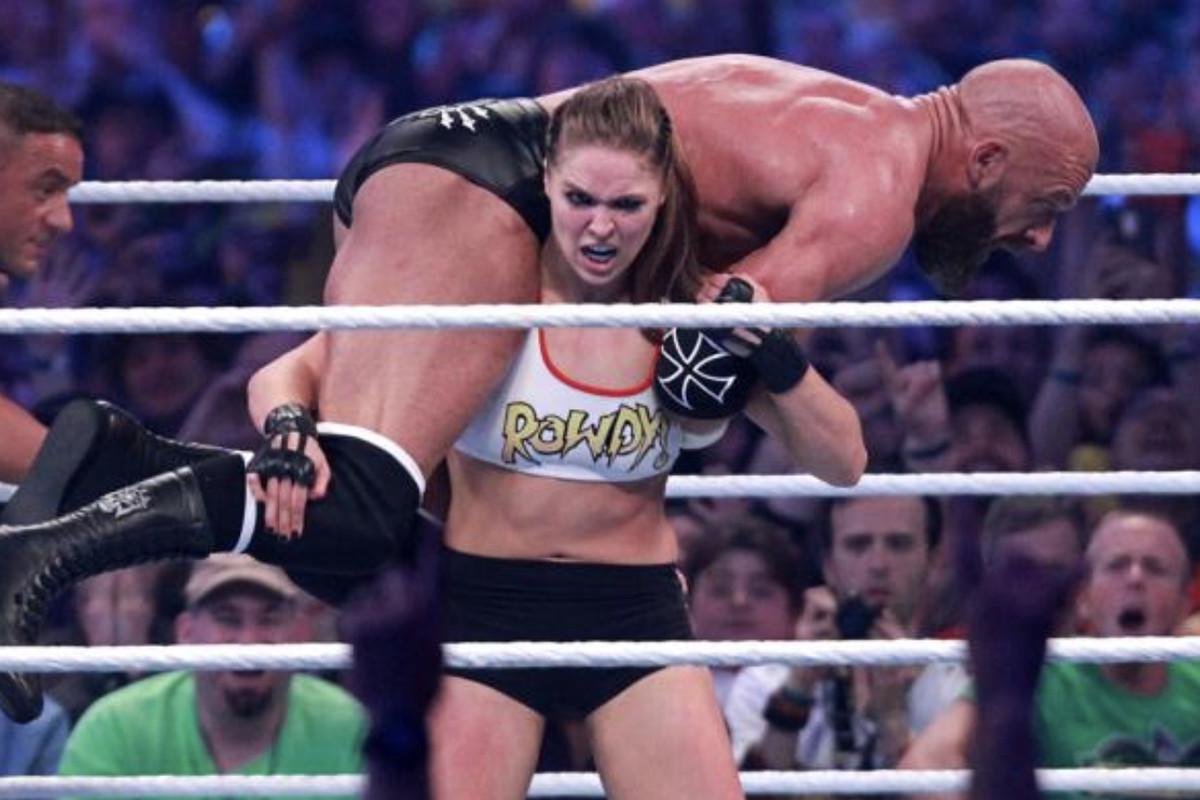 It's incredible to think that Ronda accomplished so much in the WWE after just being in the organization for just 15 months, with her tenure in the company ending at the last WrestleMania event when she lost the title to Becky Lynch on April 7.
Initially, fans thought that Ronda was just going to be out for a month or so because she broke the fifth metacarpal in her hand and needed to be in a cast for four weeks.
Article continues below advertisement
But it turns out, Ronda left the WWE. Why? 
A lot changed from her status as being on the injured roster to completely severing ties with the organization. The 32-year-old revealed that the real reason she's leaving pro-wrestling is so she could start a family with her husband, fellow MMA fighter Travis Browne.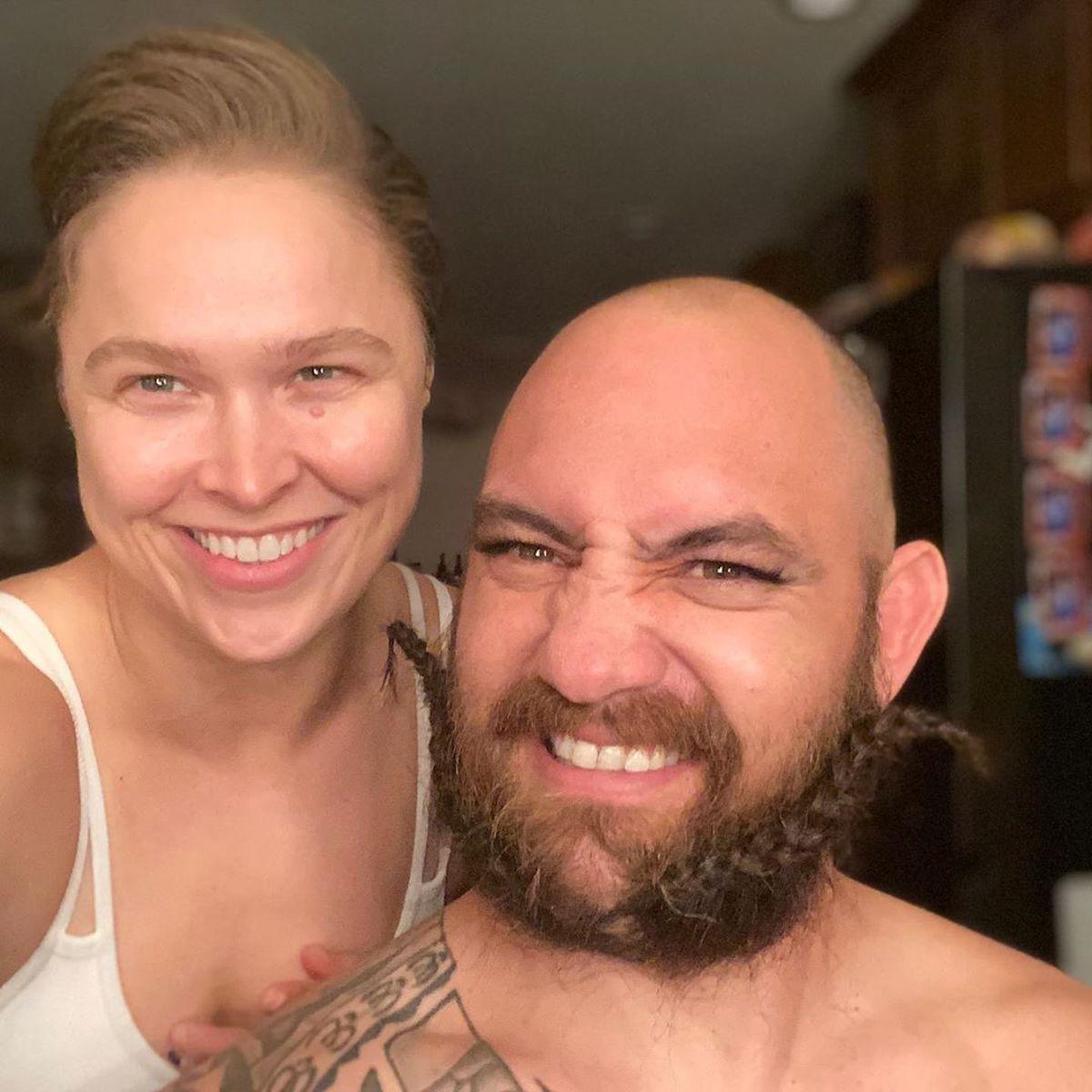 Article continues below advertisement
She released a video with Travis saying that her career as a pile-driving, suplex-dealing superstar is going to be put on hold so the two can have a baby.
"I don't know what it's like to have a baby," Ronda explained. "I could look down at this beautiful child and be like 'f--k everything, I don't care about anything else other than this baby.' And you'll never see me again."
But that doesn't mean she'll be out of competition forever, she referenced her own mother, Judoka AnnaMaria De Mars. AnnaMaria still practiced Judo in a mitigated capacity up until she was eight months pregnant.
Article continues below advertisement
Ronda continued, "Or, I could be like my mom, who trained while she was eight months pregnant and then won the US Open six weeks after giving birth, which was unbelievable. I don't think I'm going to try and aspire to her level. But I'm just saying, you never know, I don't want to make any promises about the future when I don't know how I'm gonna feel in the future."
Article continues below advertisement
Ronda was initially supposed to leave the WWE in 2018. 
However, things changed rapidly after she fell in love with the program and began performing consistently on such a big stage:
"Originally we approached (the WWE) and I thought I'd only be able to wrestle from WrestleMania til November because we already wanted to start a family," she explained.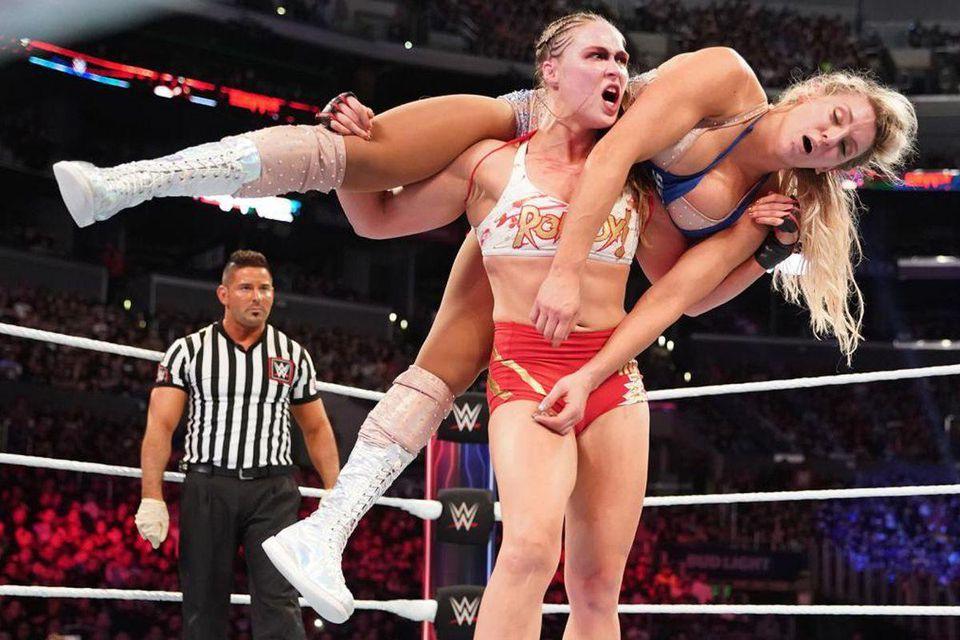 Article continues below advertisement
"We came to the WWE as like, 'Hey, before we have a baby I just want to come do this for a couple of months because it's something I always wanted to do.' And then it just kind of snowballed into instead of being like a small detour in my life, it became my whole life for an entire year and I fell in love with it."
While many fans are sad to see Ronda come and go so quickly, it's not as if the organization is hurting for top female talent. Their program, Total Divas is dedicated to highlighting the exploits of their deep roster of talented ladies and serves as an opportunity for many of them to not only connect with fans but bringing new demographics into the sports entertainment fold.
How do you feel about Ronda's departure from the WWE? Do you think she's going to move on from it, just like she did with MMA and the UFC? Or do you think she'll find the taste for it once again after taking some time off to enjoy motherhood?