WWE Superstars Were Stuck in Saudi Arabia After 'Crown Jewel,' and Tensions Are High
WWE Superstars were stuck in Saudi Arabia following 'Crown Jewel' and some have taken to social media to question the company's higher-ups.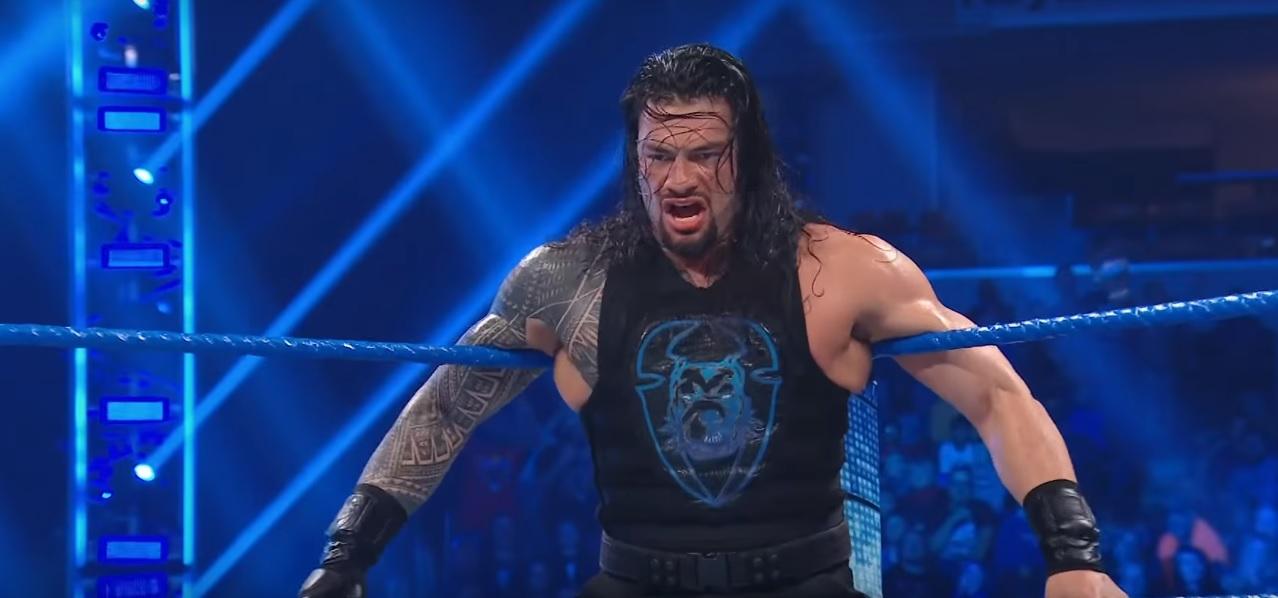 Several WWE Superstars aren't happy after the Oct. 31 WWE pay-per-view event, Crown Jewel, in Saudi Arabia and it has nothing to do with the way the matches went. Following the special, the plan was for most of the participating WWE wrestlers to fly home in anticipation of SmackDown, which was set to air live the following day. Instead, a key flight was delayed, leaving some WWE Superstars stranded for longer than many would have liked.
Article continues below advertisement
After a flight was delayed in sending a handful of wrestlers home in time to make it to the next live event, some took to Twitter to air their grievances with WWE rather than the airline itself. Most placed blame on Vince McMahon for traveling home before their scheduled flight on his own private plane with some executives. Others were just worn out after spending hours waiting for their flight home. And even after the flight eventually landed in the U.S., tensions were still high.
Article continues below advertisement
Why were WWE Superstars stuck in Saudi Arabia?
Following reports about some WWE wrestlers being stuck in Saudi Arabia and unable to board their chartered Atlas Air flight, the airline released a statement explaining that mechanical issues had delayed take-off. More than 100 wrestlers and crew members sat at the airport for six hours waiting for the mechanical issues to be solved so they could travel home as scheduled.
The statement explained, "A chartered WWE passenger flight operated by Atlas Air is currently delayed in Riyadh, Saudi Arabia due to a mechanical issue. The flight was scheduled to depart at 0300 local time on Nov. 1. Our top priority is always to ensure our passengers arrive safely and on time at their destination."
While the plane was eventually repaired and inspected to be cleared for take-off and the Superstars and WWE crew members made it home safely, the damage had already been done.
Article continues below advertisement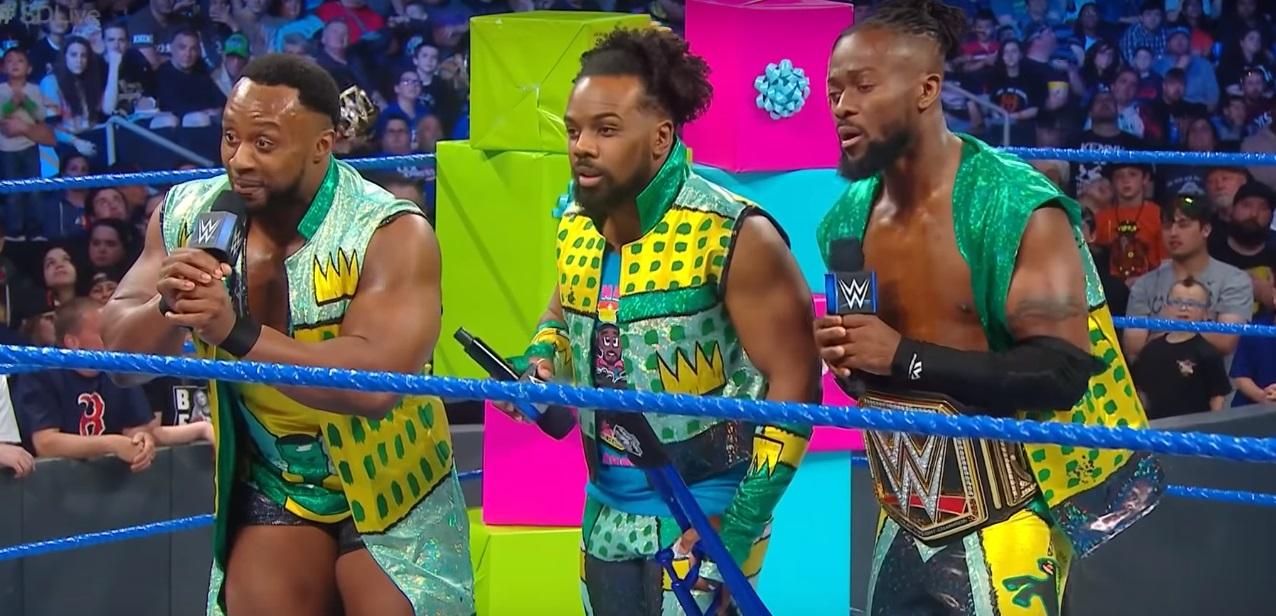 Who was stuck in Saudi Arabia after Crown Jewel?
Some of the more established and longtime wrestlers were able to make it home on time on their own chartered flights, but the WWE Superstars who were stuck in Saudi Arabia still made it necessary to change up the Friday night SmackDown lineup. Luke Harper, Roman Reigns, Baron Corbin, Scott Dawson, and The New Day were among the WWE wrestlers left essentially stranded in Saudi Arabia after Crown Jewel.
Article continues below advertisement
Still, there were some WWE Superstars who were able to avoid the epic flight delay thanks to chartering their own planes. Vince made it home well before most of his wrestlers. And among those who were also lucky enough to make it home were Brock Lesnar, Hulk Hogan, and Ric Flair.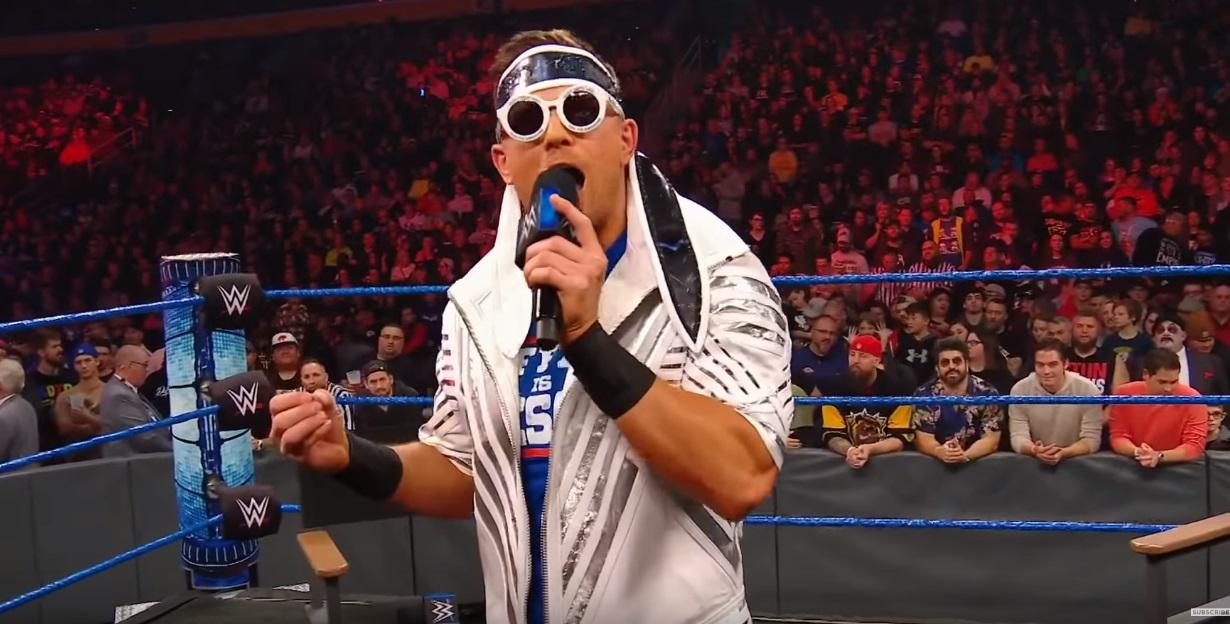 Article continues below advertisement
What happened at SmackDown?
Because of the unexpected flight delay, the Nov. 1 episode of SmackDown, on which many of the Superstars were expected to wrestle the following night, had to undergo some major last minute changes. The Miz, who was originally supposed to interview Bray Wyatt on a segment of Miz TV, instead interviewed himself. Luckily, he has just the kind of personality to be able to pull that off, but it was still a hiccup in the planned shtick.
Roman and Baron were supposed to wrestle in a headlining match at Friday's SmackDown, but because of the flight delay, they too were replaced last minute. Instead of fans seeing the two wrestling powerhouses go head to head again, they saw Adam Cole and Daniel Bryan go at it in an NXT Championship match.
Article continues below advertisement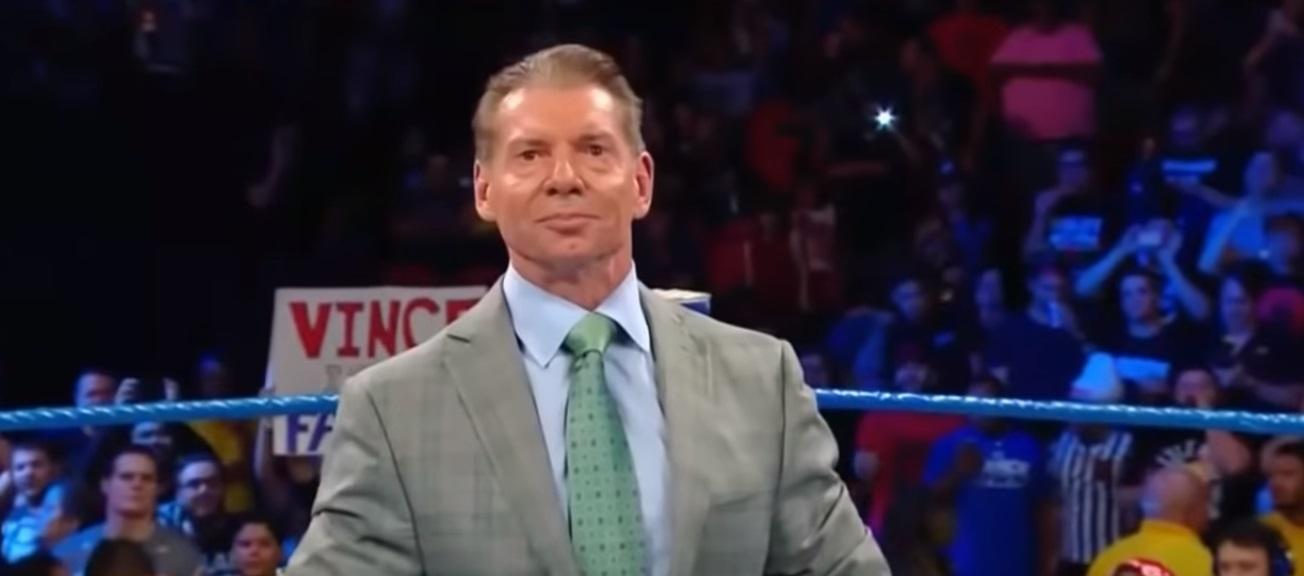 Some WWE wrestlers blame the company.
After the WWE flight was delayed in Saudi Arabia, some wrestlers took to social media to air their grievances about the company as a whole. Many blamed Vince for not seeing to their transportation more successfully after he had been able to leave the country without issue before the flight failed to take off.
Article continues below advertisement
Joe Henning tweeted about not being in what some deemed the "top 20" elite WWE wrestlers and, therefore, not taken care of in order to arrive home safely and on time. Luke Harper posted an Instagram photo of himself in front of the plane with the caption, "I guess I didn't want it enough to pay for my own charter, but I'm home now."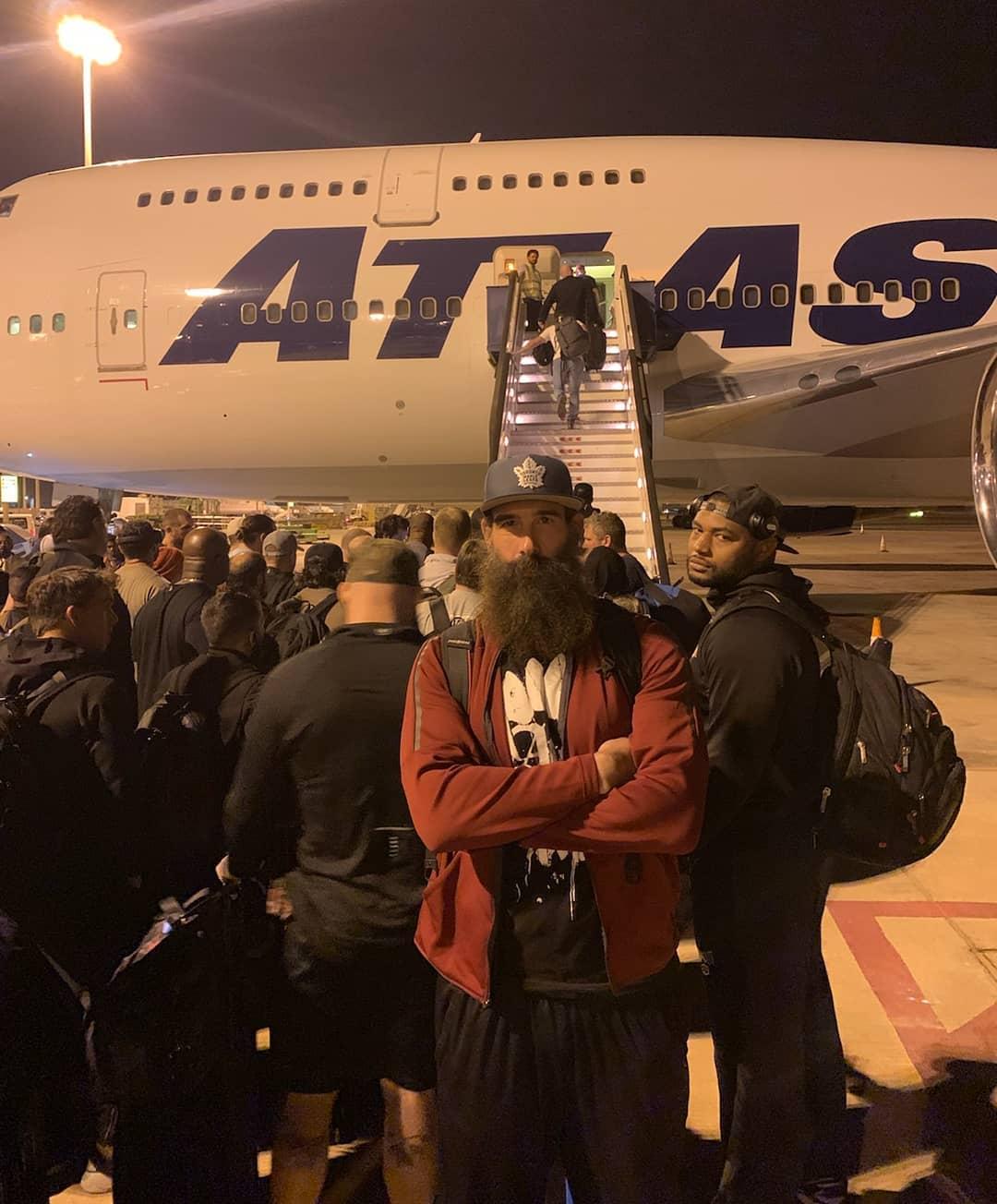 It's unlikely that many WWE Superstars will actually leave the company following the unexpected but atrocious flight delay, but the locker rooms will probably remain tense for a while before things are smoothed over.
Watch RAW on Mondays at 8 p.m. EST on USA and SmackDown on Fridays at 8 p.m. EST on FOX.