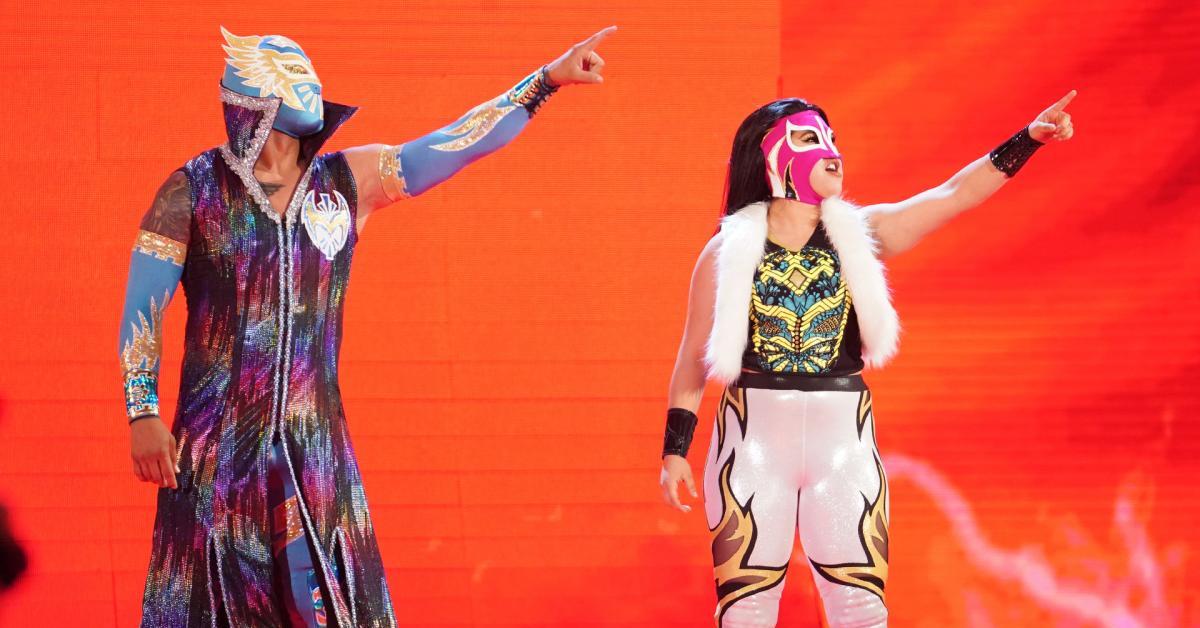 Catalina Garcia Just Powerbombed Her Way onto 'Monday Night RAW'
NXT viewers are no strangers to the awesomeness that Catalina Garcia brings to the ring, which is why so many people are excited for her RAW debut.
If you've been watching WWE NXT, then you're no stranger to the luchadora Catalina Garcia, who recently made her Monday Night RAW debut when she accompanied Sin Cara to the ring for his rematch bout against rival Andrade, who had Zelina Vega in tow.
Catalina goes by many different monikers: Carolina, La Diva Del Ring, and Jessy but she was introduced as Catalina Garcia on her first broadcast television show in front of fans everywhere — it's easy to get lost with all these different names.
Article continues below advertisement
So, who is Catalina Garcia?
The WWE made an announcement that extolled the experience of the new Chile-born Diva: "Catalina Garcia, from Chile, goes by the professional alias 'La Diva del Ring' Jessy on the independent wrestling circuit. Garcia has competed in Chilean promotions 5 Luchas – Clandestino and MAX Lucha Libre, as well as the Santiago-based Revolución Lucha Libre, where she is a two-time women's champion."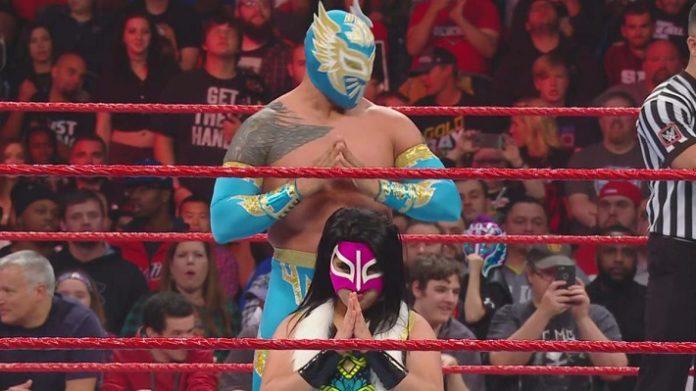 Article continues below advertisement
While working the local circuits in Chile, she went by "Jessy" and was first discovered by the WWE during open tryouts that were held in Santiago in December of 2018. She made appearances on NXT in late September but it looks like the higher-ups believed that she was ready for the big leagues, because it was only a few months after Catalina officially signed her contract in May 2019, that she made her RAW debut.
Article continues below advertisement
Here's the crazy thing: Catalina is only 19 years old. 
That's right, at 19 years of age she's signed to the biggest sports entertainment company in the world, and she did it after applying through an open tryout in Santiago. That's amazing. If she continues this forward momentum, she's going to be a high-profile diva in the organization in no time.
Although there's no guarantee she's going to stay on RAW cards or maybe just go right back to NXT so she can further build her brand and maybe lend some star power to the "kid brother" WWE program. NXT feels like third fiddle to SmackDown! and RAW, since it's the newest "league" added to the pro-wrestling organization, and perhaps showing more of their stars on the "competing" nights will help to bring ratings up even higher.
Article continues below advertisement
What does Catalina Garcia look like without her mask?
Everyone always wants to know what a luchador or luchadora really looks like, and WWE fans wanted to know who Catalina was after seeing the way she woman-handled Zelina Vega. As it turns out, La Diva Del Ring usually wrestles without her mask, and there are plenty of photos, both from the WWE and Catalina herself, that show the newest superstar with the mask off.
Article continues below advertisement
Do you think and/or hope Catalina will become a Raw mainstay? Or will the WWE keep her on the "smaller show" and slowly build up the teenage wrestling phenom?