Will Matt Hardy Be Going to AEW Now That He's a Free Agent After Quitting the WWE?
Matt Hardy quits the WWE?? One half of one of the WWE's most recognizable and death-defying tag teams may be taking his talents elsewhere.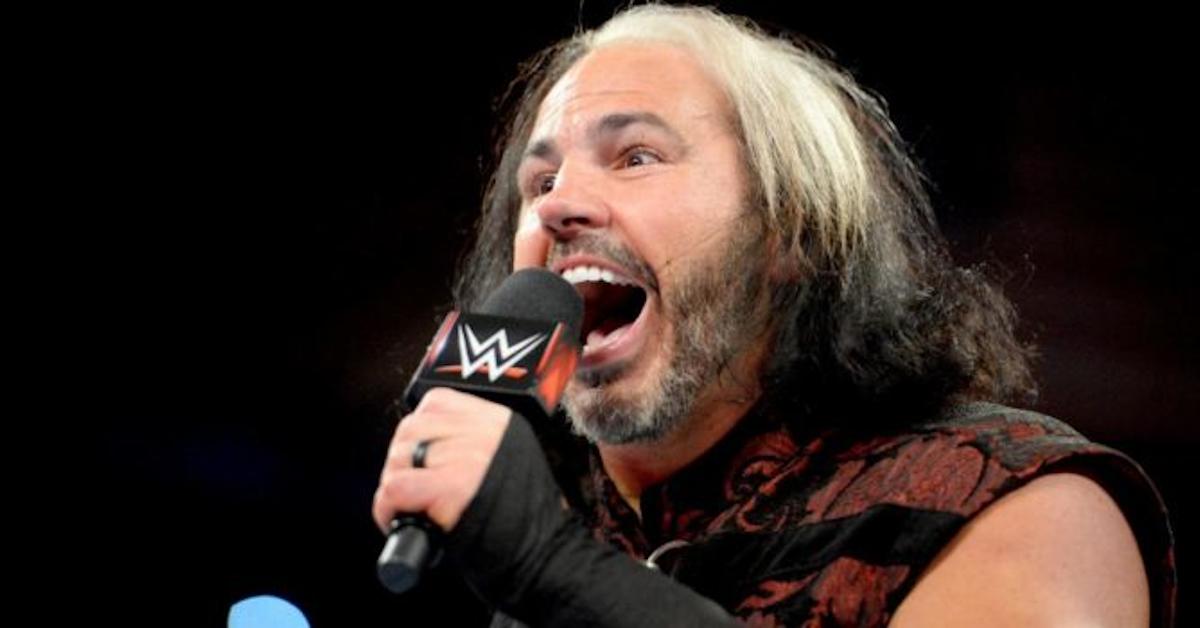 When it comes to extreme tag teams in the WWE, it really didn't get much more EXTREME than the Hardy Boyz. Hell, they left the "s" off their last names and replaced it with a "z' for a reason, people, and it wasn't because they were playing by society's rules.
In all seriousness, even though they looked like fishnet caricatures of what ravers were all about, Jeff and Matt Hardy were some of the WWE's biggest stars, which is why it's such huge news that Matt's quit the promotion for good.
Article continues below advertisement
The longtime superstar has confirmed that he will not be pursuing a contract renewal with Vince McMahon's company and has embraced being a free agent for the first time in a while.
It certainly was a move that Matt seems to have been ruminating for a while, as he uploaded a YouTube video detailing the reasons behind his decision only a few minutes after his contract had officially expired to set the record straight with fans.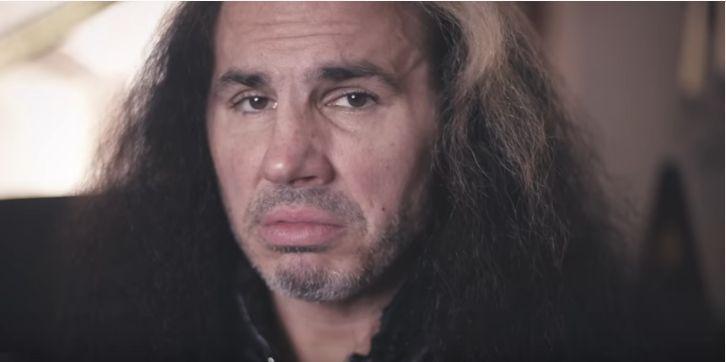 Article continues below advertisement
"It's just time for me to take a break and become a free agent. I didn't want to leave WWE because it is my home. The reason I needed to leave WWE is because when it comes to my creative stance and my creative outlook on myself and my career and how I wanted to go for these last three or four years that I have to spend as an active in-ring competitor, I just think myself and WWE are on different pages," Matt said.
Being a professional wrestler isn't exactly the easiest or most physically forgiving of jobs. The North Carolina native reportedly has a respectable net worth of some $5 million for carving his way out in the Sports Entertainment world, so it's not like he exactly needs the money. At 45 years old, however, he is being realistic about how much time he has left on the biological clock to be an in-ring competitor.
Article continues below advertisement
He'd like to spend his final years as an active wrestler pursuing a much different creative direction for his ring persona, something that the WWE, by Matt's accounts, is in direct opposition with. Rumor has it, the WWE wanted Matt to head on over to NXT, giving the black and yellow brand some much needed established star power (along with Finn Balor), but the former Tag Team champion turned it down.
Article continues below advertisement
Since he is a free agent, however, and it appears that he's chomping at the bit to try out a new persona, it's evident the wrestler's in no hurry to hang up his wrestling boots and sit on the couch.
Which has led tons of pro-wrestling fans to start the rumor mill churning on his migration over to the AEW and his potential involvement in the promotion's "Dark Order" storyline.
Article continues below advertisement
There's been a lot of talk as to who "The Exalted One" that members of the Dark Order keep referring to could be, and many believe it's Matt Hardy. Could Tony Khan and the AEW have been working on this plot development for months? It seems like Matt was headed in that direction with his "Broken Matt" character in the WWE, and it does seem kind of peculiar that the AEW would tweet this minutes after Matt made his free agency announcement.
Article continues below advertisement
Matt hasn't said anything about the AEW, and he believes he'll back in the WWE in some capacity in the future, but as of now, he has other interests he wants to pursue: "I think there's definitely a WWE Hall of Fame ring waiting on me and my brother. But I think right now I need to weigh all my options, see what all is out there and see what will be the perfect environment for Matt Hardy to maximize these next few years in his career."
There's yet another high-profile wrestler that just may be The Exalted One, and he's one of the WWE's biggest stars. It's no secret that Bray Wyatt has hinted at frustrations with WWE management for not "fully understanding" his Fiend character in the past, and his ire with the higher ups only continued after he lost the title to Goldberg in Saudi Arabia.
Article continues below advertisement
Could Bray Wyatt be speaking with the AEW's Tony Khan while wrestling for the WWE? If he were to move on over to the other promotion, he could help put a lot of new eyes on it, as "The Fiend" has easily become one of Vince McMahon's leading stars, and is a huge fan favorite.
Plus, when it comes to dropping a bombshell for who "The Exalted One" really is, you really can't do any better than Bray right now. What do you think?