Jeff Hardy Forced to Give up Tag Team Championship Following Knee Injury
What happened to WWE star Jeff Hardy and why did he give up his Tag Team Championship belt? Details plus an update on his expected return.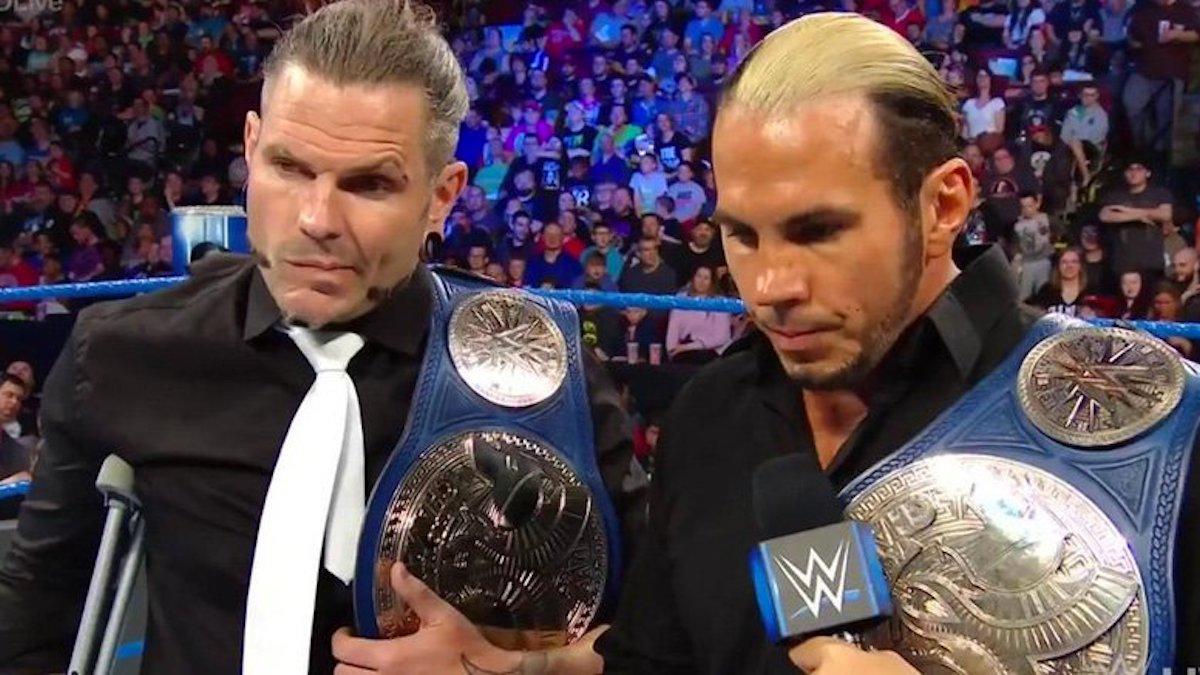 Jeff Hardy was forced to make the difficult decision to give up his Tag Team Championship belt on WWE Smackdown.
Article continues below advertisement
Jeff, along with his brother Matt Hardy, forfeited their title after it was revealed that Jeff suffered an injury after being attacked by Lars Sullivan.
"We had the greatest match with the Usos, we won the Smackdown Tag Team titles, and then Lars attacked them," Jeff explained on the wrestling program. "My knee have been weak for a while, but he just put the finishing point on it man."
Matt added, "It breaks my heart to say this... as of right now The Hardy Boyz MUST give up the #SDLive Tag Team Championships"
So, what exactly happened to Jeff Hardy? 
After making history and defeating the Usos — thanks in part to Matt's iconic Twist of Fate move — the Hardy Boyz were named Tag Team Champions on April 9. However, their celebration did not last long when Lars, who had just attacked Kurt Angle the night before on Raw, appeared on the stage.
Article continues below advertisement
"The Freak," weighing 300 pounds, climbed into the ring and smashed Jeff and his brother into the canvas, ultimately destroying Jeff's knee.
"It was a massacre," Jeff said of the surprise attack, "And it's my worst nightmare now because cuz I'm gonna be out for six to nine months."
Article continues below advertisement
Jeff Hardy will undergo knee surgery in a couple of days. 
Jeff, 41, revealed he will have surgery following the incident, but he remains optimistic. "I'm going to have my whole right knee repaired," he added. "And so, for six to nine months, it's gonna be rough, I mean, hopefully, the first four months go extremely well."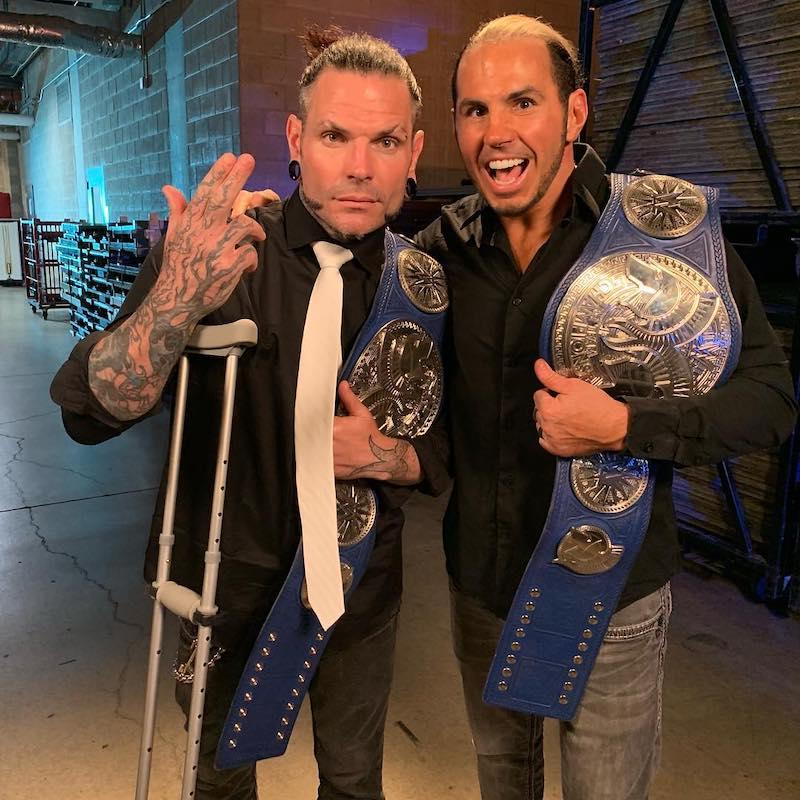 Article continues below advertisement
He continued, "My first injury in pro wrestling was when I tore my rotator cuff over a year ago. I made it six months when Matt and I first came back, then that happened. So then I made it year doing the face paint and all that and now, this has happened. So, it's a bummer but at the same time, I mean, I needed a new knee overall. There was a lot of wear and tear on it... I'm pretty confident I'm gonna come back better than I was or have been the last four years."
Fans are showing their support for Jeff ahead of his knee surgery. 
As expected, WWE fans are showing their support for Jeff, who made his WWE debut in 1998, on social media.
Article continues below advertisement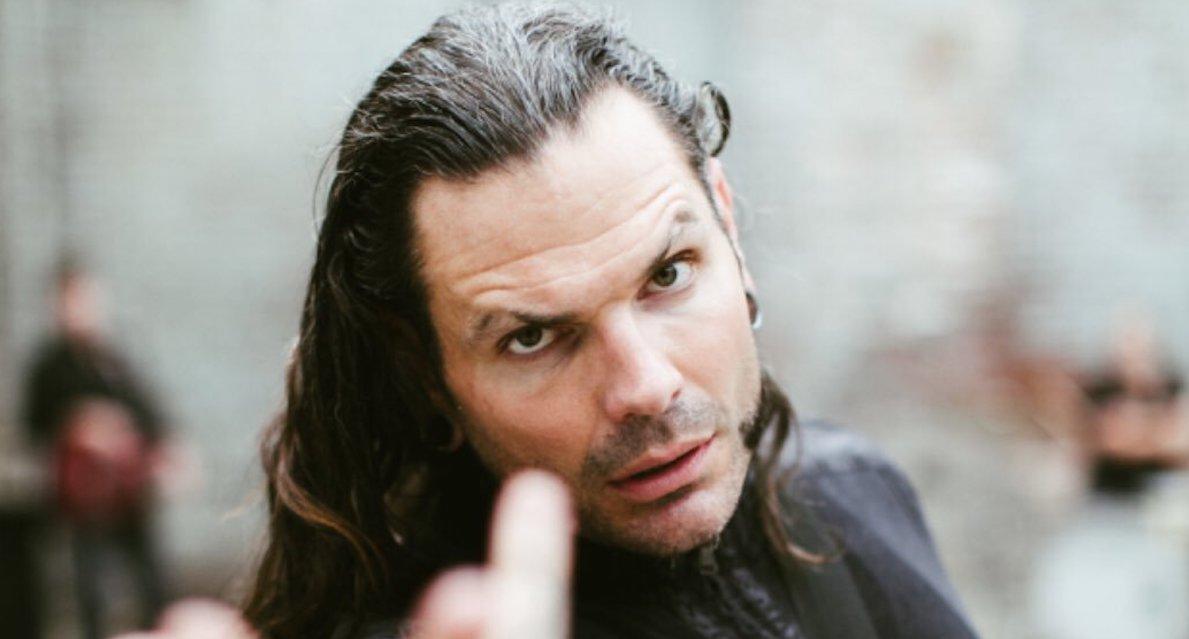 "Sending positive thoughts and prayers for Jeff to get better and on a full recovery. I hope everything goes well and get well soon Jeff... Feel better Jeff and come back strong as ever Jeff Hardy. You got this," one fan tweeted before another added, "This was sad to watch. I appreciate all you've done for the wrestling world and no matter what obstacle gets in your way, you guys will knock it down! Love you guys! Best wishes to you Jeff on your surgery!"
Article continues below advertisement
What will happen to his brother Matt? 
While his brother recovers, Matt, 44, will have time to work on his new persona even more. Earlier this year, fans were confused when the wrestler unexpectedly dropped his new "woken" gimmick.
"I know some of you guys have been confused, you don't quite understand, the last time you saw me I was 'WOKEN' Matt Hardy," he told fans in a video titled "Meet the MULTIFARIOUS Matt Hardy."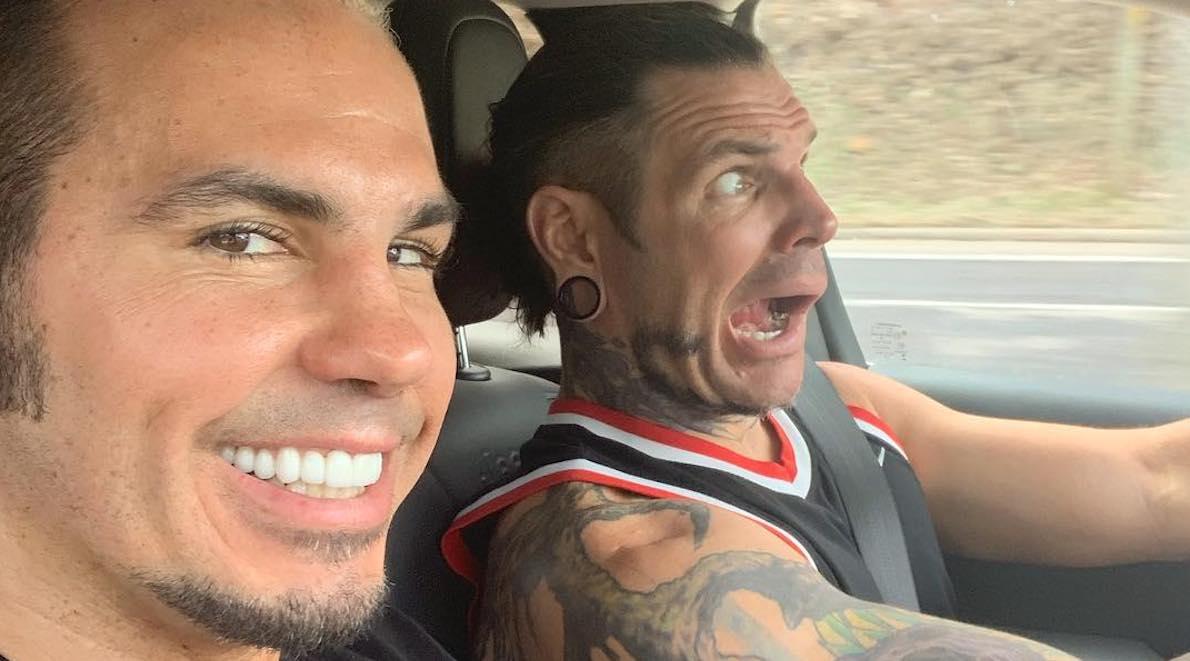 Article continues below advertisement
"Well this is the deal," Matt revealed. "I have learned how to control the 'Woken' wonder that dwells inside of me. And now, you are looking at redefined Matt Hardy." Right...
Update:
Since Jeff's undergone knee surgery, his road back to the WWE hasn't exactly been rainbows and butterflies for the longtime Tag Team champion.
The superstar has been slapped with two DUIs since April. Although the WWE has had a history of not treating their employees the best, it seems like Vince McMahon and co. do take issues like substance abuse rather seriously and are sympathetic to wrestlers in this regard.
Article continues below advertisement
Jeff is currently seeking out help for his problem by undergoing treatment, and, according to PWInsider, is attacking it rather "aggressively". It's an ongoing process for the superstar, but things are looking good.
As for his exact return date, that's pending his ability to get back on his feet, both figuratively and physically speaking. Here's hoping we see Jeff in action sooner rather and later.