WWE Stars Becky Lynch and Seth Rollins Are Expecting Their First Child Together
WWE stars Becky Lynch and Seth Rollins announced they were dating/engaged in 2019 and now they're expecting a baby! Details inside.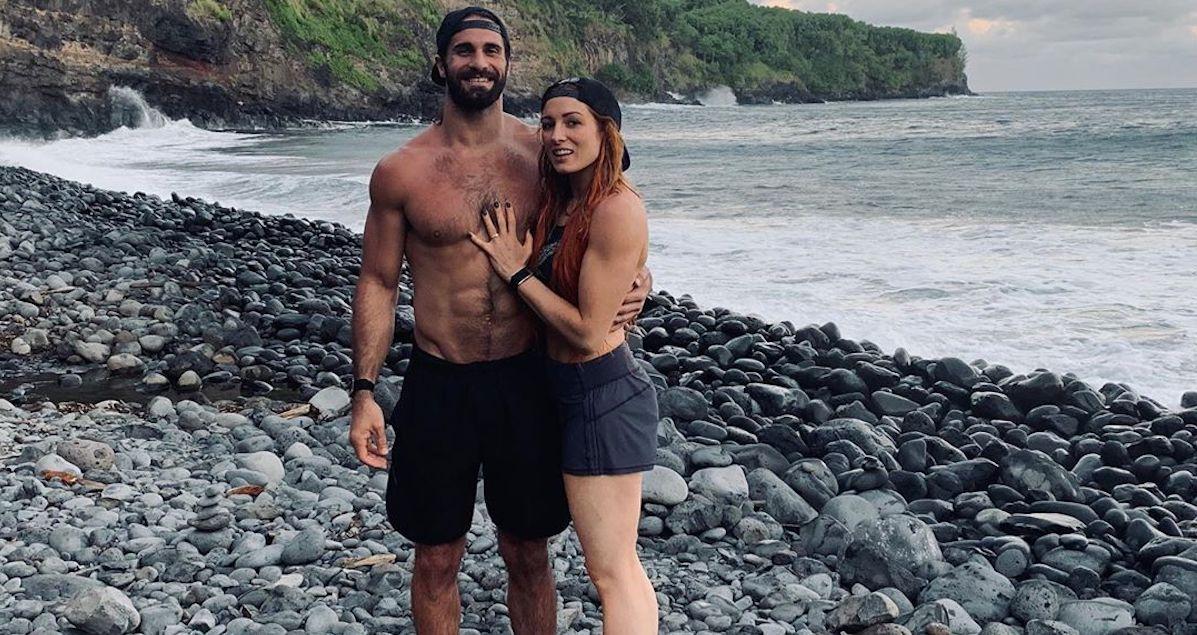 WWE stars Becky Lynch and Seth Rollins are in the prime of their careers — in and out the wrestling ring. Becky aka "The Man" was the 2019 WWE Raw and Smackdown Champion — making her the first woman to win both at the same time — and Seth is the reigning WWE Raw Tag Team Champion with Buddy Murphy.
Article continues below advertisement
Just three months after going public with their romance, the couple took things to the next level by announcing their engagement on Instagram. "Happiest day of my life. For the rest of my life," Becky captioned a photo alongside Seth and her shiny new engagement ring in August of 2019.
In May of 2020, Becky announced on Raw that she was stepping away from the ring because she is pregnant.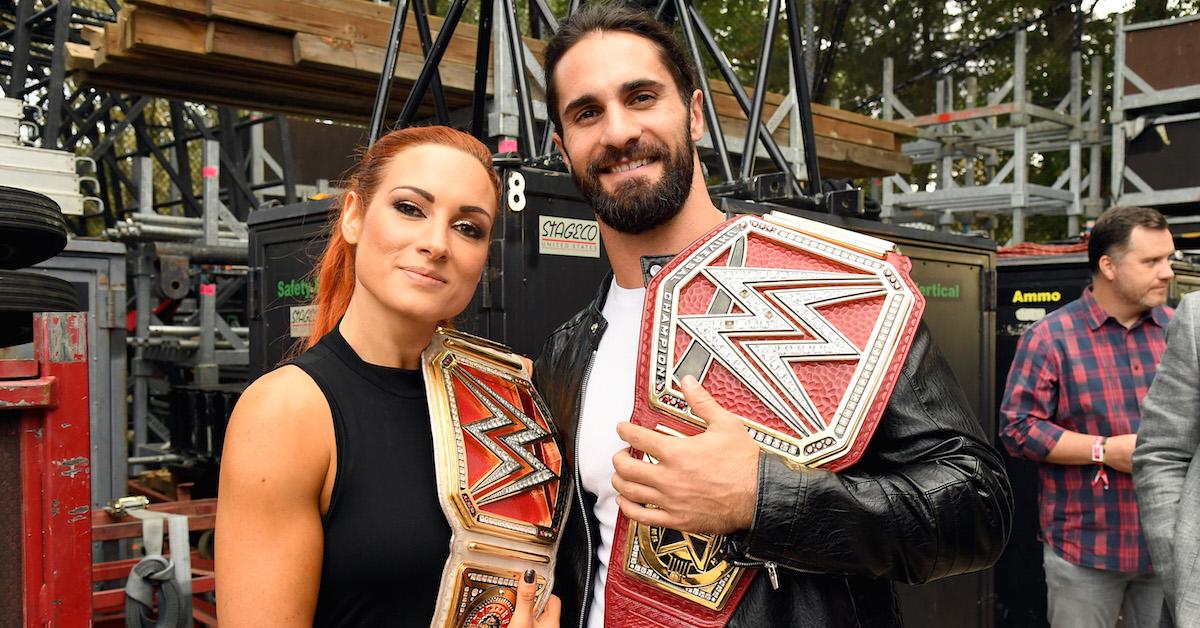 Article continues below advertisement
So, how long have Seth Rollins and Becky Lynch been dating? 
Back in April of 2019, Seth made his relationship with Becky Instagram official. Sharing a photo of the couple kissing, Seth captioned the sweet image, "I guess I'm allowed to post this now..." before tagging the redhead bombshell.
As expected, Seth's followers were shipping the new couple — hard. "The Man And The Man fall in love so cute," one fan commented. Another agreed, writing, "New favorite WWE ship!"
Article continues below advertisement
They shocked WWE fans again when they revealed that they were engaged that August.
Now, the couple is ready to welcome their first child together in December of 2020. They confirmed the exciting news to People ahead of Becky's Raw announcement.
"I've always, always wanted kids. I'm just so career-focused that it became one of those things that, when you're chasing a dream for so long, I always wondered, 'Am I going to get around to it? Is it going to happen for me?'" Becky told the outlet.
Article continues below advertisement
Becky said that things changed for her once she met Seth.
"When we got together, things started to look a lot clearer and I knew he was the person that I wanted to have kids with — that this was going to happen and it was just a matter of when," she continued. She later said that Seth would be the "best father."
As for their wedding plans, the couple confirmed that they were planning on getting married in May of 2020, but that the coronavirus pandemic derailed their plans.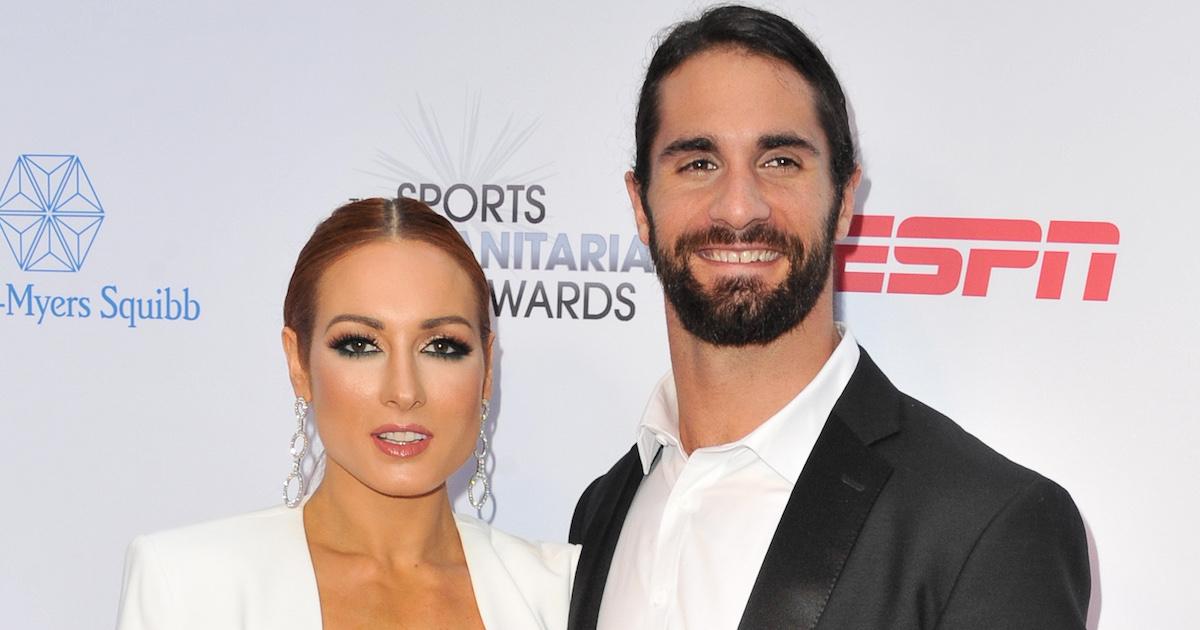 Article continues below advertisement
Instead, they'll wait for their baby to be born before they walk down the aisle.
Becky also confirmed to the outlet that she will make a decision about the future of her wrestling career after the baby is born.
What happened to Becky's ex-boyfriend Jeff Dye? 
Becky was previously linked to comedian Jeff Dye, who appeared on the NBC show Better Late Than Never.
Before Jeff, Becky was linked to UFC fighter Luke Sanders and WWE star John Cena, the latter of which was proven to be just rumors.
Article continues below advertisement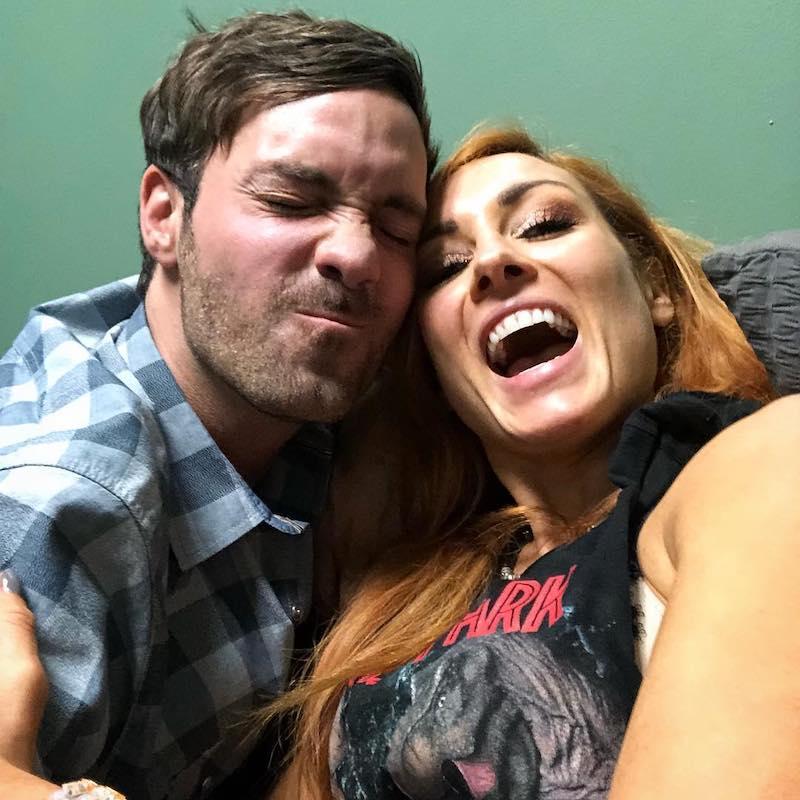 Seth Rollins also split from longtime girlfriend Sarah in 2019. 
In February of 2019, Seth broke up with his girlfriend of three years, Sarah Alesandrelli. "We have ended our journey together @WWERollins & I," Sarah wrote of the split on Twitter. "We have nothing but mutual respect & love for one another. More than anything what we have taken from one another will guide us on our journey in life. Here's to living life & happiness. All the best my dear."
Article continues below advertisement
While their relationship was surprising for some WWE fans at the onset, it's clear that Seth and Becky are in it for the long haul.
Congrats to the happy couple, who you can watch on WWE Raw Mondays at 9 p.m. on USA.