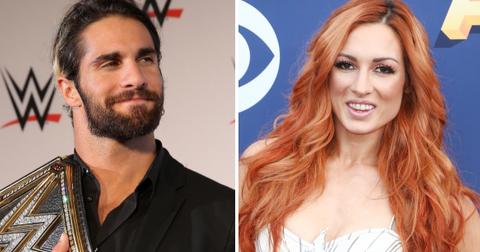 WWE Stars Becky Lynch and Seth Rollins Make Their Relationship Instagram Official
By Anna Quintana
WWE stars Becky Lynch and Seth Rollins are in the prime of their careers.
Becky aka "The Man" is the current WWE Raw and Smackdown Champion — the first woman to win both at the same time — and Seth was just named the Universal Champion on Raw.
However, now fans are convinced that Becky, 32, and Seth, 32, are more than just wrestling co-stars after they were spotted out together looking like more than just friends.
So, are Becky and Seth dating?
Yes! After weeks of speculation, Seth made his relationship with Becky Instagram official. Sharing a photo of the couple kissing, Seth captioned the sweet image, "I guess I'm allowed to post this now..." before tagging the redhead bombshell.
As expected, Seth's followers were shipping the new couple — hard. "The Man And The Man fall in love so cute," one fan commented. Another agreed, writing, "New favorite WWE ship!"
Before confirming their relationship status, Becky also showed her support for "The Beast" before his WrestleMania 35 bout against Brock Lesnar.
"For the future of business, Seth Rollins needs to take that championship off of Brock Lesnar. It needs to be defended on shows. It's not fair that it's being held hostage. It's not fair that you go to a live event and never get to see the Universal Championship being defended," she told GQ. "If Seth Rollins is the champion, then we're going to see that, because that man works his ass off and delivers every single time. He deserves to be the champion and the people deserve to have him as champion."
What happened to Becky's boyfriend Jeff Dye?
Becky was previously linked to comedian Jeff Dye, who appeared on the NBC show Better Late Than Never. However, the couple have not posted a photo together on social media in months — a very clear sign they are not together anymore.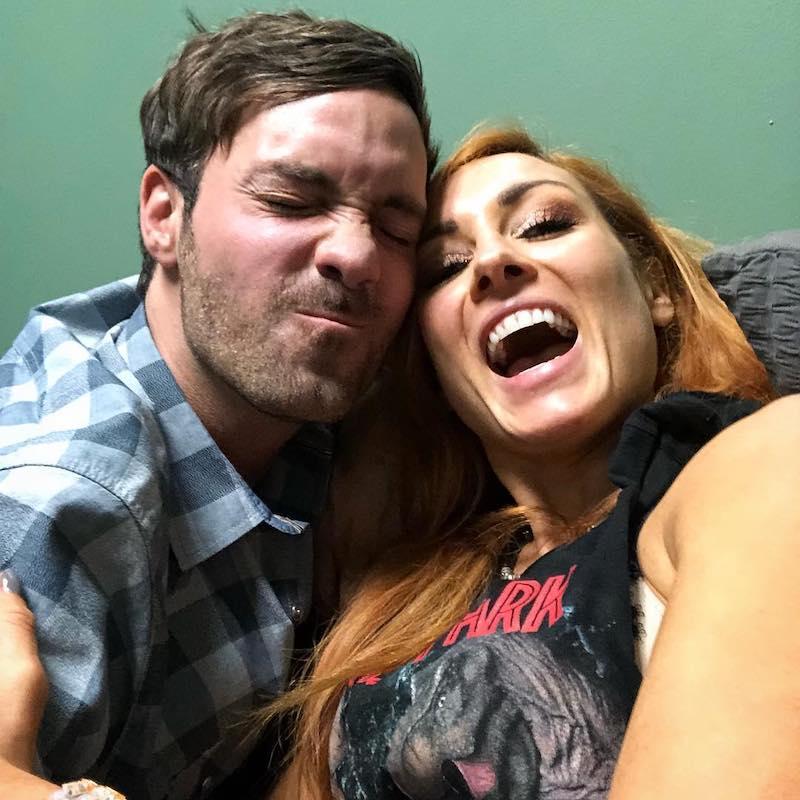 Before Jeff, Becky was linked to UFC fighter Luke Sanders and WWE star John Cena, the latter of which was proven to be just rumors.
Seth Rollins split from longtime girlfriend Sarah in 2019.
This past February, Seth broke up with his girlfriend of three years, Sarah Alesandrelli. "We have ended our journey together @WWERollins & I," Sarah wrote of the split on Twitter. "We have nothing but mutual respect & love for one another. More than anything what we have taken from one another will guide us on our journey in life.Here's to living life & happiness. All the best my dear."
When asked recently about his relationship with Becky, Seth remaining coy, telling the Irish Mirror, "I'll leave that up to you."
Watch the new couple on WWE Raw Mondays at 9 p.m. on USA.