Do Brock Lesnar and Big Show Have the Best WWE Rivalry of All Time?
Brock Lesnar and the Big Show have one of the most memorable rivalries in WWE history, both inside and outside of the ring. Keep reading for more.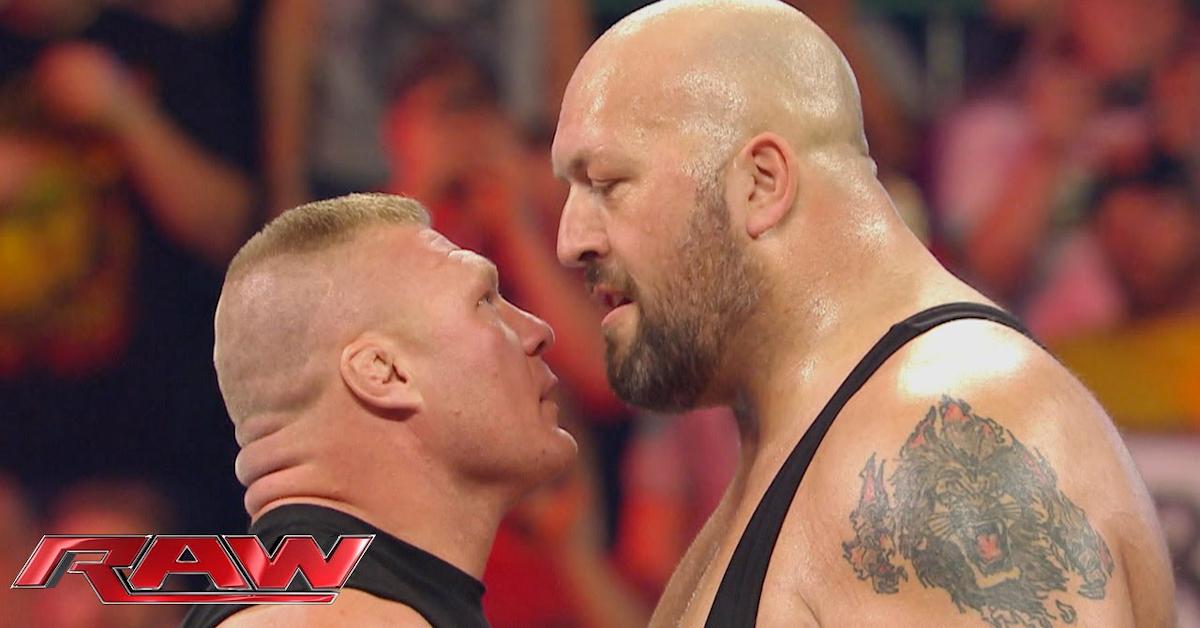 When it comes to classic WWE feuds and rivalries, there are a few names that come to mind. Hulk Hogan and the Macho Man Randy Savage. Ricky Steamboat and Ric Flair. The Rock and Stone Cold Steve Austin. The Undertaker and Mankind. But there are two other names that deserve to have their names tossed in the rarefied halls of pro-wrestling grudge-dom, and that's Brock Lesnar and The Big Show.
Article continues below advertisement
It isn't just because these two superstars are some of the most massive that the WWE has ever seen. Brock is about as wide as he is tall and The Big Show's name says it all. It also doesn't really have to do with the fact that they're both ridiculously athletic for their respective sizes. For someone as big and tall as Show, he's surprisingly agile. Brock Lesnar, despite looking like a marvel villain taken straight out of a comic book, performs moonsaults and other gravity-defying moves.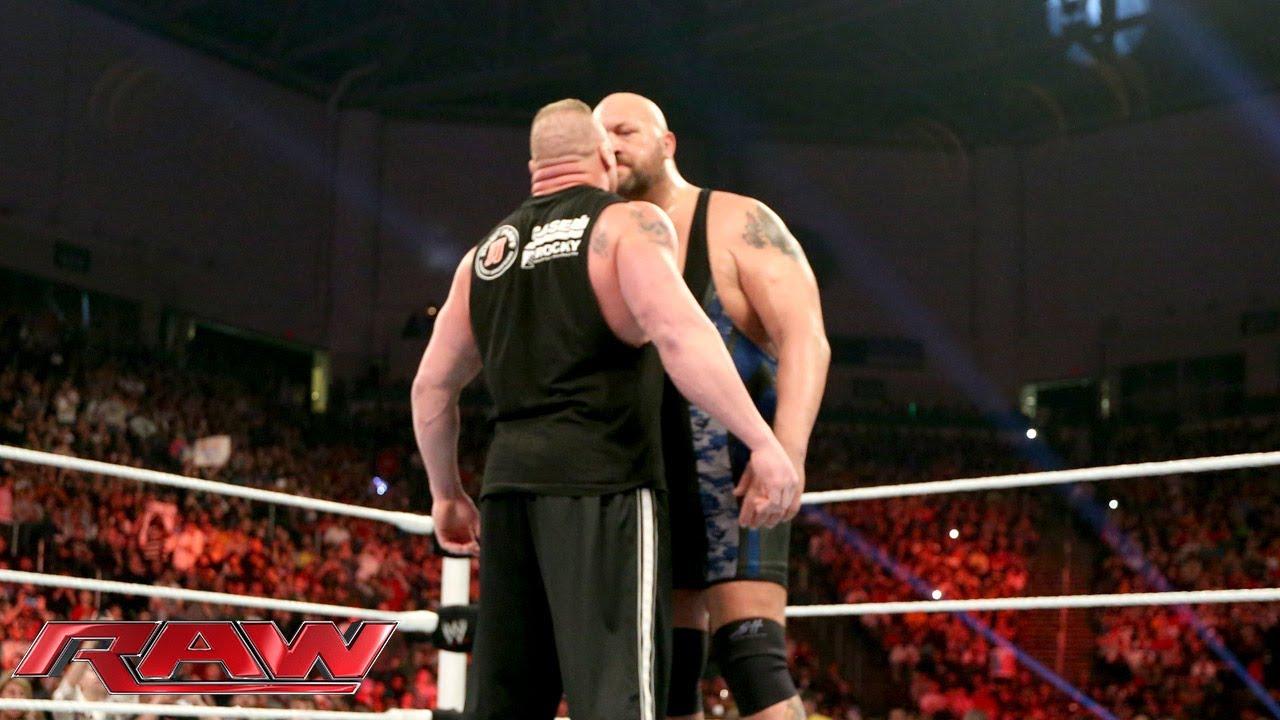 Article continues below advertisement
And while the two are recognizable names who bring a lot to the table every time they step into the ring against other opponents, when they've been brought together for matches, it's resulted in some unforgettable WWE moments.
SmackDown 2003: the ring breaks.
This undeniably iconic match occurred when Brock Lesnar and The Big Show squared off in an epic bout that saw both men physically depleted by the end of the spectacle they put on.
After battling back and forth, the two men end up on the turnbuckle. Brock sets up The Big Show for a superplex. The fact that he's even attempting that maneuver is absolutely mind-boggling, as the larger-than-life wrestler was billed at a whopping 7'0 feet tall and pushing nearly 500 pounds. Lesnar is no nimble luchador, either.
Article continues below advertisement
"The Beast Incarnate" managed to lift his opponent off the turnbuckle and completed the move, which would have been insane enough. But the two men upped the ante when they managed to break the ring with the maneuver, sending the audience into a frenzy of thunderous applause and cheers.
Article continues below advertisement
The Big Show says everyone in the locker room is afraid of Brock Lesnar.
Although the two men often played heated rivals in the ring, it seems like they have nothing but respect for one another. On an episode of Chris Jericho's podcast, Big Show had high praise for Brock, and even talked about their pre-match rituals.
"He doesn't talk before matches, we do a shot of whiskey and go. He has never been an egomaniac despite how people think he's booked. Brock has always been about business. He still treats me with respect. He just comes backstage and guys almost piss themselves and you know Brock just laughs because he's just a normal country boy really."
Article continues below advertisement
Big Show "exploding" diarrhea all over Brock in South Africa.
Some say that professional wrestling can be a dirty business, and this unfortunate accident between the two superstars confirms that. The former UFC heavyweight champion recently revealed a gross incident during a Q&A with Rod Peterson at the Prince of Wales Centre.
The story starts like this: During a live show on a tour of South Africa, the Big Show had food poisoning.
Article continues below advertisement
After slamming the Big Show to the canvas, Brock admitted that the huge man pooped on him a bit. Undeterred, the two men continued the match, both of them knowing what nastiness just occurred. The show must go on because, as we all know in life, s!@# happens.
John Cena also once performed while suffering from food poisoning, but this was before he rocked denim jeans. Instead, he had on orange spandex, a color that "turned into an unflattering Autumn brown," according to the popular superstar.
The good news is that both Brock and The Big Show are still active superstars on the WWE's roster, so there's definitely more chances for them to share the squared circle again in the near future. Are you excited to see more matches between these two living legends?