PSA: If Your Partner Has Two Calculator Apps on Their Phone, It Could Mean They're Cheating
In both the Apple and Google Play store, there are fake calculators apps that people are using to cheat in their romantic relationships. Here's how.
There's nothing like suspecting your partner is cheating on you and then having to turn into an amateur detective to find out the truth. From checking their messages to taking a look at their social media interactions, there is a lot of potential evidence to sift through just on their phone alone.
And now we have one more thing to add to your investigation: checking their devices for additional calculator apps. Wait, what?
Article continues below advertisement
We promise to explain, but only if you take a seat, because what you're about to read is absolutely(!) bonkers(!).
Here goes it: People are cheating on their significant others using a calculator app. Yes, a calculator app that will make you want to subtract them from your life forever. It's wildly insane. Keep scrolling as we unpack this one.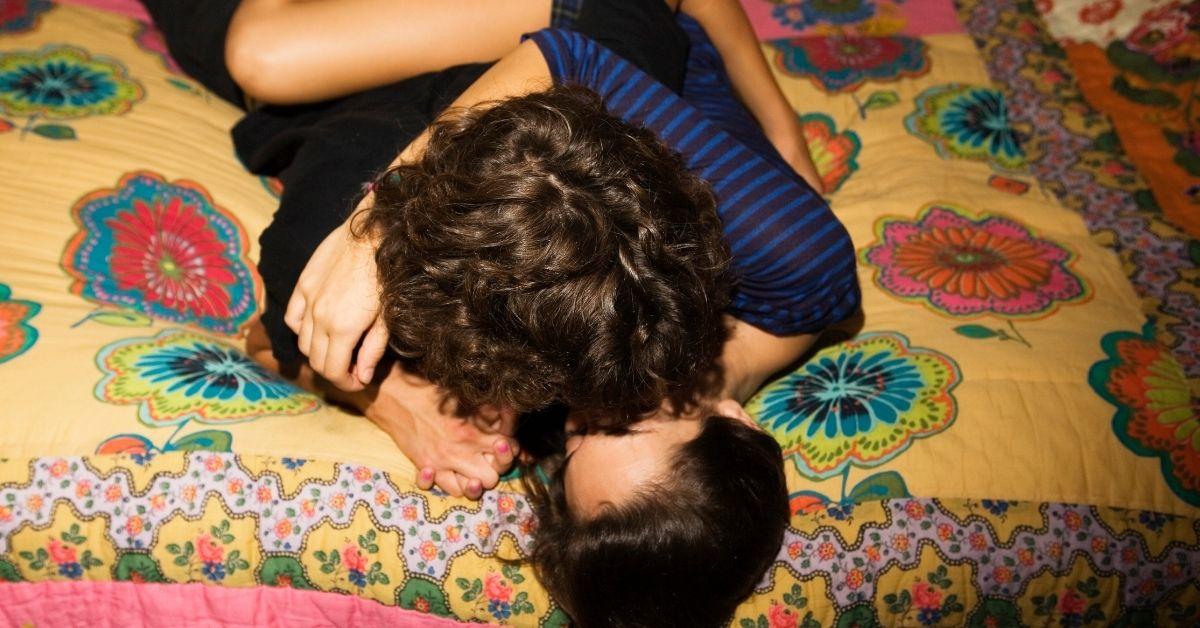 Article continues below advertisement
People are cheating on an app that's meant to look like a calculator.
TikToker @nuggetonair recently spilled the tea on a new way people are using to cheat. And yes, it involves downloading a second calculator app onto their smart device.
"If you're dating a guy and you go into his phone and type in the word calculator and he has two calculator apps, he's cheating on you."
While yes, that is a heavy claim to make, he explains that one of the calculator apps is "a secret photo album for nudes," which is partially true.
To clarify, the app in question isn't exclusive to nudes, but is often used for that purpose. It can store all types of photos.
Article continues below advertisement
Both iPhone and Android users can download a secret calculator app to do secret things on.
All smartphone users are probably familiar with the built-in calculator app that comes installed on their device. And while it's no TI-Nspire graphing calculator, it gets the job done on basic transactions. A second calculator app isn't really necessary unless doing math is your jam.
Article continues below advertisement
That said, if your browse the calculator options in the Apple App store, you might stumble upon Calculator# Hide Photos Videos.
The description reads: "It looks like a Calculator but it secretly hides your confidential Photos, Videos, Documents, Passwords, Notes, Contacts and To-Do's. It disguises itself as a Calculator to make it impossible for prying eyes and hackers from discovering it."
Article continues below advertisement
Then it continues to list all the things you can hide inside this mysterious app. Get this: Apparently when you send photos to Calculator#, it deletes these files from your Photos. Not only that, but you can exclusively lock audio recordings and music files onto this app.
Furthermore, the Google Play Store has a similar app dubbed Calculator - Photo Vault. Honestly, this one seems even more advanced than the former as it includes an "Intruder selfie" feature thats snaps a photo using the phone's front-facing camera whenever the app's password is entered incorrectly.
Given these apps' features, it does it make it easier for folks who are cheating to cover their tracks.
Article continues below advertisement
However, just because someone has one of these fake calculator apps on their phone, it doesn't necessarily mean they're cheating. (They could actually be up to several other shady things if you ask me.)
Kidding, maybe. These storage apps be a smart way to secure passwords or notes.
Bottom line: If you're in a relationship and trying to live a drama-free life, don't download a calculator app that isn't actually a calculator. It just seems sus.