The Struggle to Fold Fitted Sheets Is Real and Now It's a Challenge
The Fitted Sheet Challenge has taken on a number of forms over the years. Now, it's not about folding them, but trapping young kids and pets in them.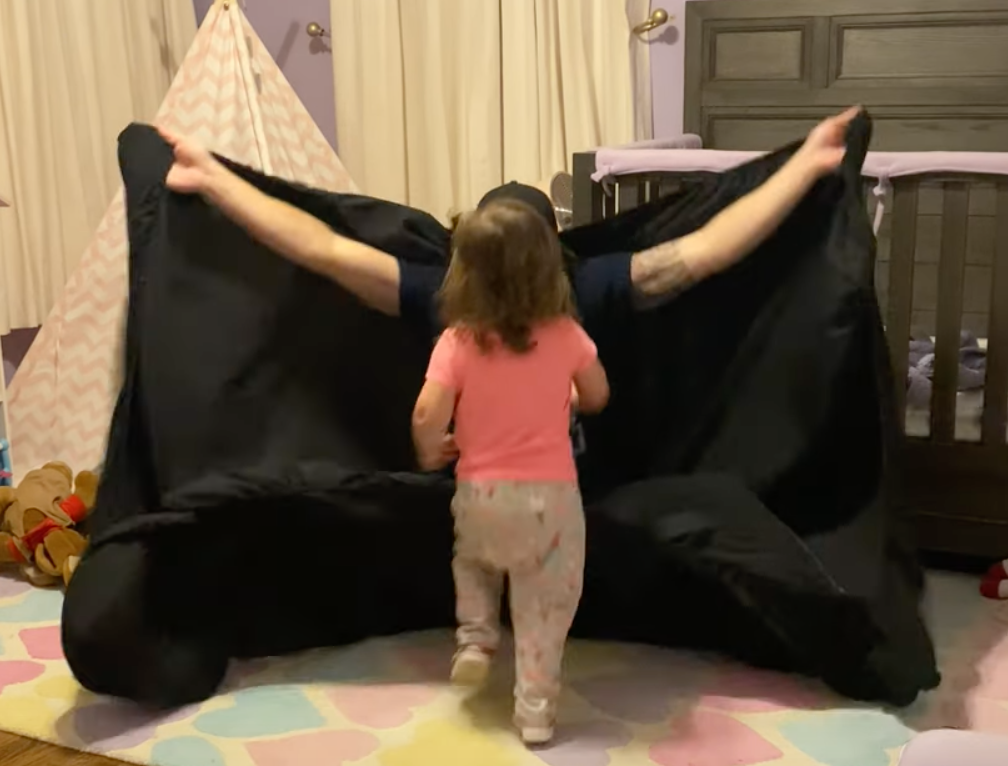 One of the ultimate struggles of adulthood is folding fitted sheets. No matter what people say or how many tips and tricks exist to get this art form down to a science, it will be a little difficult and requires some practice to get just right. However, keep hope that over time you can master this and show fitted sheets who's boss.
Article continues below advertisement
Because fitted sheets are so tough, it became a TikTok trend, but not for the reasons you may think this time. In this latest challenge, instead of folding fitted sheets (or struggling as you try to), people are getting trapped in them. While that does sound like a bad thing, it's easily become the best thing on TikTok right now.
What is the Fitted Sheet Challenge?
Originally, the Fitted Sheet Challenge was a trend where people did their best to fold these sheets, and it typically ended in a funny fail. Over time, the challenge has also started to include people who race against the clock to fold sheets as quickly as possible and some posts are tagged in the challenge as long as some kind of fitted sheet is involved.
Article continues below advertisement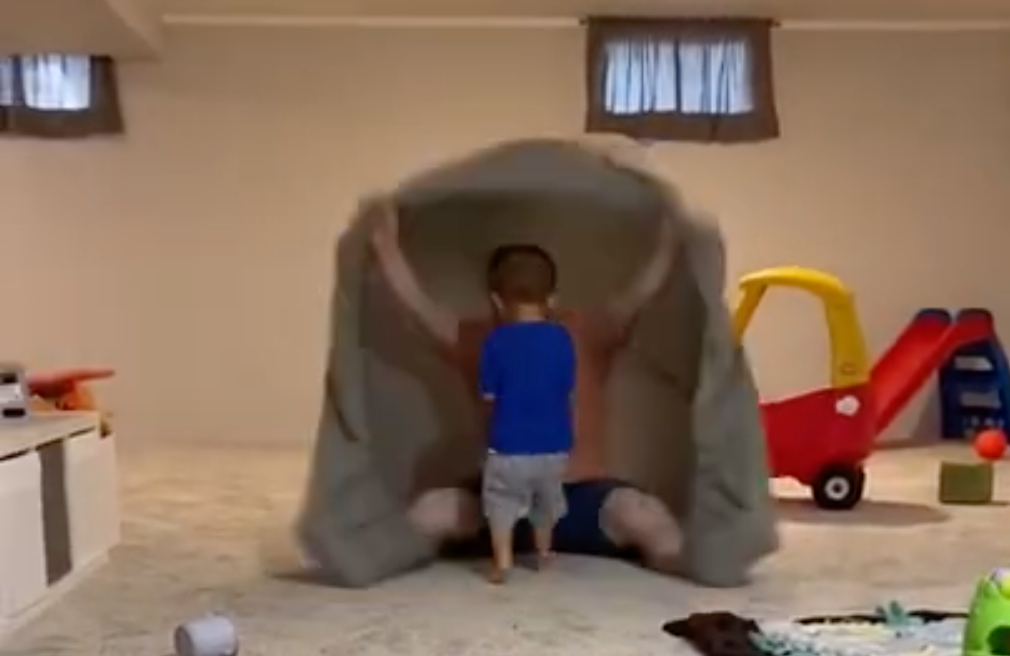 But now, the Fitted Sheet Challenge has become an adorably cute way for people to play with small kids and pets. On social media, the trend is all about people wrapping themselves in the sheets with just their heads sticking out. Then, a small kid or pet runs up to them. At the last second, the person opens up the sheet to trap the running kid or pet inside a big bear hug. Yes, it's just as cute as you're thinking it is and yes, you should binge-watch these TikToks.
Article continues below advertisement
One of the best parts about this challenge is that there are more and more people putting step-by-step instructions on how to fold those sheets. And we all know how much we need that kind of help. Honestly, folding these sheets is probably one of the worst parts of doing laundry.
This dad and daughter have won the Fitted Sheet Challenge.
One dad and daughter duo took on the Fitted Sheet Challenge and it has easily gone viral. A dad named Kyle Istook and his daughter, Violet, did the challenge together where Kyle wrapped himself in the black sheet. Little Violet would run toward her dad and, at the last second, Kyle will open up the sheet for Violet to run into his arms.
In a post by Good Morning America, it was said that Violet loved the game so much they played for half an hour.
Article continues below advertisement
Another byproduct of this challenge is people posting how to actually put these sheets on their beds. We all know what it's like to try and install one of these only for the corner you just put down to pop back up behind you. Plenty of people are saying that if you put a hand and foot in each corner of the sheet and then jump on your bed, you're good. But, we're sorry to say, experience will tell you that's not going to work. Fitted sheets may just remain a mystery for all adults.