"You Couldn't Pay Me to Return" — Former Teacher Shares Why She'll "Never Go Back" to Teaching
After a student stole from the classroom prize bucket, one teacher emailed their parent about what happened. The parent claimed it was her fault.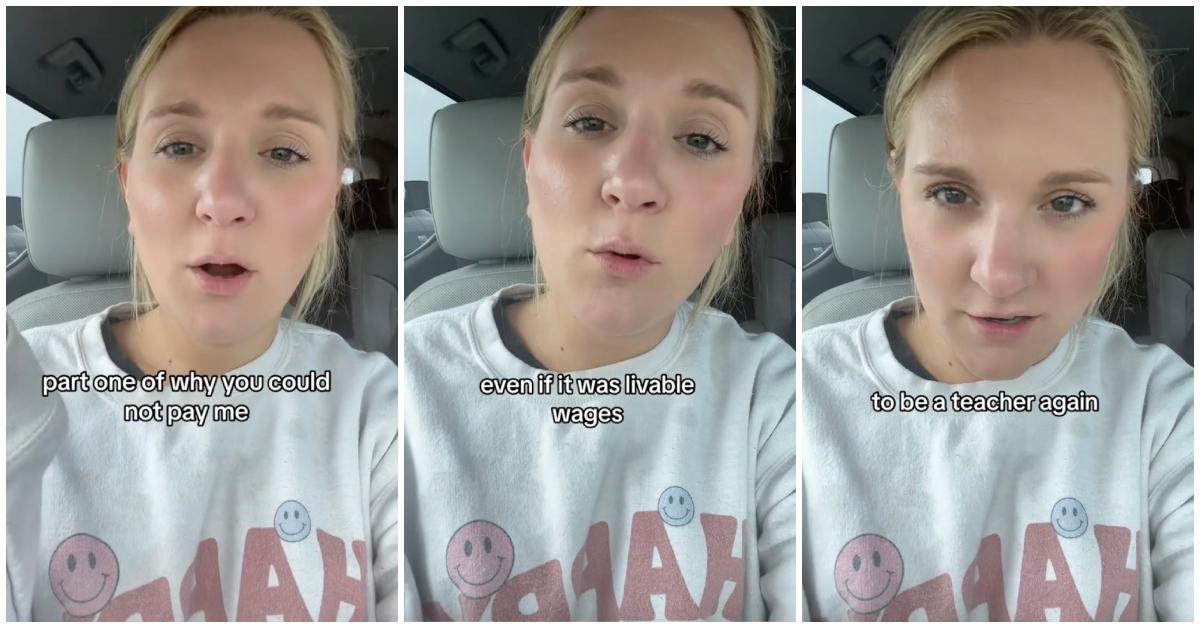 Being a teacher is hard work. Besides putting together lesson plans, grading, and dealing with difficult parents, teachers may be subject to "hostile" classrooms where students are threatening to fight each other.
Sometimes things are so overwhelming that teachers make the executive decision to leave the profession altogether. This teacher, who was reprimanded by her school's administration after she reported that a stranger had come into her classroom, did just that.
Article continues below advertisement
But she's not the only former educator who has walked away from teaching and has never looked back. On TikTok, another ex-teacher explained why she will never return to the classroom.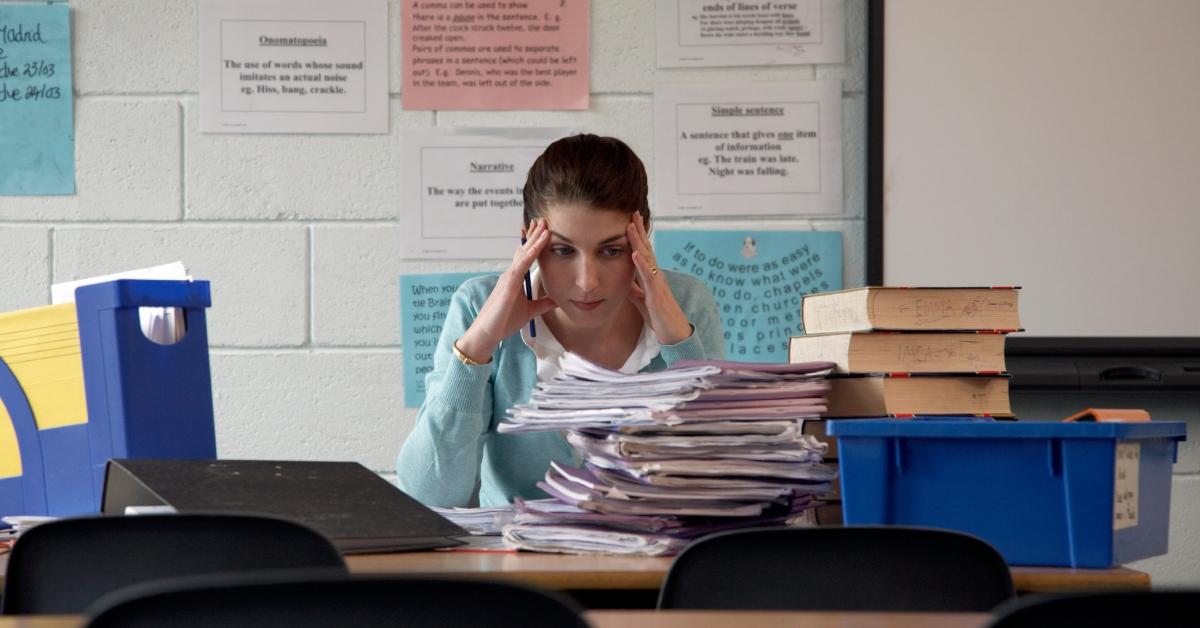 Article continues below advertisement
When a student's parent blamed a teacher for her son's bad behavior, the administration offered no support.
TikTok user Bethany Morris (@itsbethanymorris) took to the platform to recount an incident she had at school that made her never want to teach again. "Why you could not pay me, even if it was livable wages, to be a teacher again," she says in her video.
Bethany explains that while she was working as a third-grade teacher, she had a prize bucket filled with candies and dollar store toys that she would let her students pick from on special occasions.
Article continues below advertisement
"One day, I was gone and I came back and everything was gone from the little bucket," she said, noting that a substitute had filled in for her.
She later learned that after students were dismissed, a student had left their bus line so they could sneak into the classroom and steal from the bucket.
Article continues below advertisement
Bethany wasn't angry with the student, but as a teacher, she knew she had to address it. "It's a problem," she said.
As such, she emailed the student's parent and explained what happened. In the email, Bethany asked the parent to return any items they might have found from the bucket if possible. She also noted that to be fair to the rest of the class, she would not be letting that student pick again from the bucket for the rest of the semester.
The student's mother was not apologetic whatsoever. She replied to Bethany: "Maybe you shouldn't leave a bucket of fun things out and entice an 8-year-old boy." She also did not agree with the fact that Bethany was temporarily nixing her son's privilege of picking from the bucket.
When Bethany explained the situation to the administration, she was offered no support and was told to "let it go."
Article continues below advertisement

In the comment section, users were appalled by how the student's mother and administration had responded to the incident. "OMG, as a mom, I would have made him bring it back plus gone to the store and restocked it," wrote one person.
Another comment read: "Only taught a year because I saw the administration for what it was when they forced me to pass a failed student."
Article continues below advertisement

Other former teachers divulged some of the wild things that went on in their classrooms.
"I taught 8th grade and a boy took a bottle of vinegar during a science demo and poured it into my purse, destroying my phone," said one person.
A second wrote: "I have Disney dolls in my classroom and they're only out when the kids are playing. I put them away in my cabinet. A dad took it all."
Article continues below advertisement

A third claimed that: "I took some time off right before my wedding, and when I came back, all of the furniture I had bought for my room was destroyed. Admin didn't even care."
As of writing, this is Bethany's only video about why she left teaching but insinuated that she would be sharing more videos like this on TikTok.