Actress Gabourey Sidibe Is Quarantining With Her Longtime Boyfriend
Here's what you need to know about 'Antebellum' star Gabourey Sidibe's long-time boyfriend. Who is he and what does he do? Keep reading for details.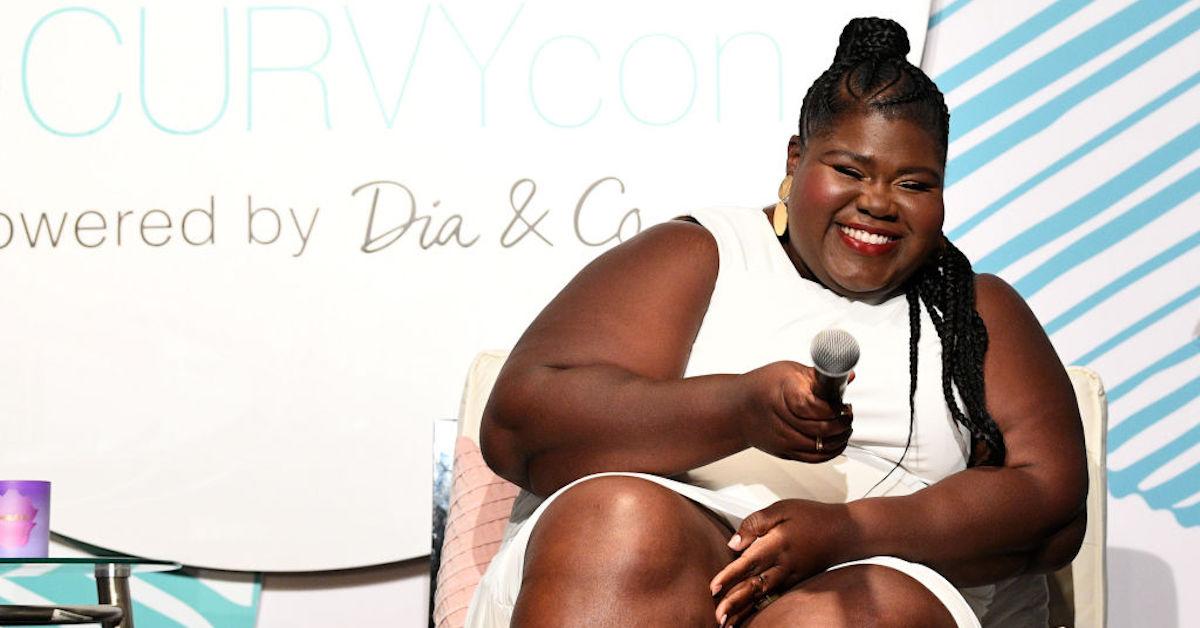 Empire actress Gabourey Sidibe, who made her Hollywood debut in 2009's film Precious, is set to star alongside Janelle Monae in the most anticipated scary movie of the year: Antebellum.
Article continues below advertisement
Ahead of the film's Sept. 18 premiere, we thought to check in on actress Gabourey and couldn't help but notice she seems to be waiting out the pandemic alongside her longtime partner. So, who is Gabourey Sidibe's boyfriend? Keep reading!
Article continues below advertisement
Who is Gabourey Sidibe's boyfriend?
Gabourey is absolutely hilarious on Instagram and we urge you to join the almost two million fans who have added the actress's posts to their feeds. In addition to promoting social justice, raising awareness around the Black Lives Matter movement, and sharing her acting projects, Gabourey takes every opportunity to post about and often tease her significant other.
"My man said I look like a 'really cool BRATZ DOLL.' That's all I ever wanted," she reveals in one post. In another, she wishes him a happy Father's Day on behalf of the couple's cat.
"Does your man have a name?" asked one curious fan in Gabourey's comments. The American Horror Story actress had the perfect response: "I assume so but at this point in the relationship, I'm too embarrassed to ask him."
Article continues below advertisement
Gabourey's boyfriend is Brandon Frankel, who works at Cameo doing the brand's strategic partnerships. The marketing expert, for his part, takes every opportunity to gush about the love of his life on his social media pages as welll.
Article continues below advertisement
To ring in the new year, Brandon posted a dedication to Gabby, who he calls "THIS Queen right here."
"You're a ball of sunshine, so generous and giving of your time and love," he writes, "and your excitement and passion for life and people/things you love truly lights up my heart."
"You've taught me so much about life, myself, and the world that is truly invaluable. You make me push myself to be a better me, even though you probably don't even realize you are. I love you more and more every single day- which seems impossible, but continually amazes me."
"I love being your forever-Dork," he concludes.
Article continues below advertisement
Gabby doesn't shy away from gushing about her love either. She posted on Valentine's Day, when Brandon gifted her "a bouquet of roses made out of vinyl, and a unicorn in a tutu, named Olive Yu."
"My Valentine is a dork and I couldn't be happier to have him," she wrote. "He makes this dumb holiday a little less dumb by filling it with [heart emoji]."
Article continues below advertisement
Are Gabourey and Brandon engaged?
Since Brandon has been making more and more appearances on Gabourey's Instagram since the COVID-19 pandemic began and the two have been hunkered down together, the Antebellum star took to a post's caption to clarify that "no, [that's not] a wedding band and we're not engaged but I love that y'all want that for me!"
Considering how in love they are and what a great parenting duo to their cat Aaron this couple seems to make, it's likely just a matter of time until Brandon pops a very important question.