Gad Elmaleh Might Be a New Name to You, But He's France's Most Successful Comedian
Fans of Netflix's new series, 'Huge in France', are curious about the French-Moroccan star. Here's everything you need to know including his real-life model son, royal girlfriend, and net worth.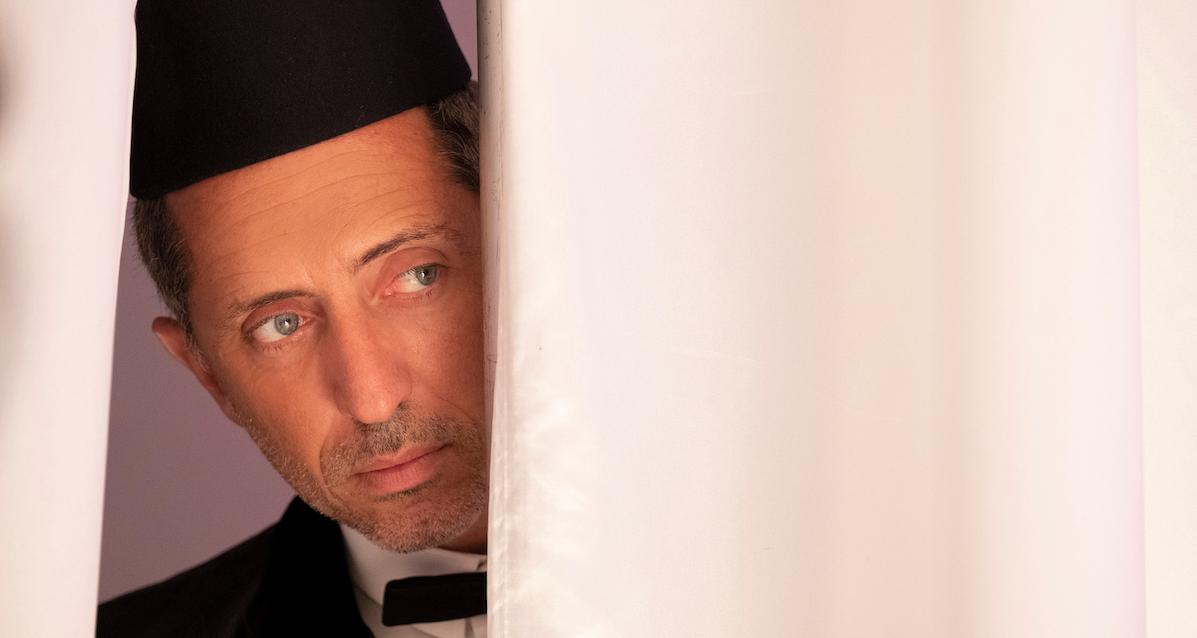 When I found myself scrolling through Netflix last night, I had to do a double take. I came across a show called Huge in France, and although the synopsis — "Eager to reconnect with his son, French comedy star Gad Elmaleh moves to Los Angeles, only to discover that he's left all his fame and celebrity perks behind" — didn't sound too palpitating, I knew I had to give it a spin.
Article continues below advertisement
Because the protagonist of this series has a name I recognized from my childhood days. Growing up in France, it was hard to turn on the TV or go to the movies without seeing Gad Elmaleh, 47, or hearing his infectious voice. And as I got older, it seemed his success in France never stopped growing.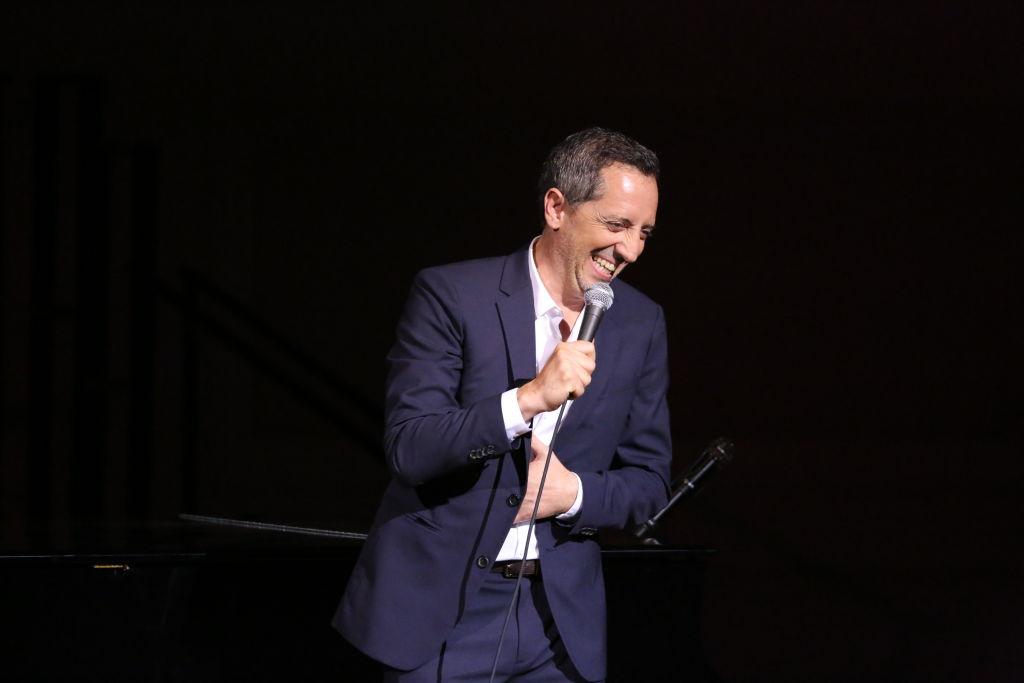 Article continues below advertisement
Which makes his move to Los Angeles all the more startling, but also, understandable. How boring it must be to live in a place after having peaked? There's little to look forward to in terms of roles to book or events to attend, and why not try to make it big in the city of your dreams?
Back when he appeared opposite Jerry Seinfeld in Comedians in Cars Getting Coffee, fans could tell that was the move he had in mind. He was trying to improve his English, but more than that, he was learning how comedy worked in English, how the construction of a joke operates and how the language lends itself to much less slapstick than he was used to back in France.
Then came his two Netflix specials, Gad Gone Wild and American Dream, which feel like stepping stones on the road to Huge in France.
Article continues below advertisement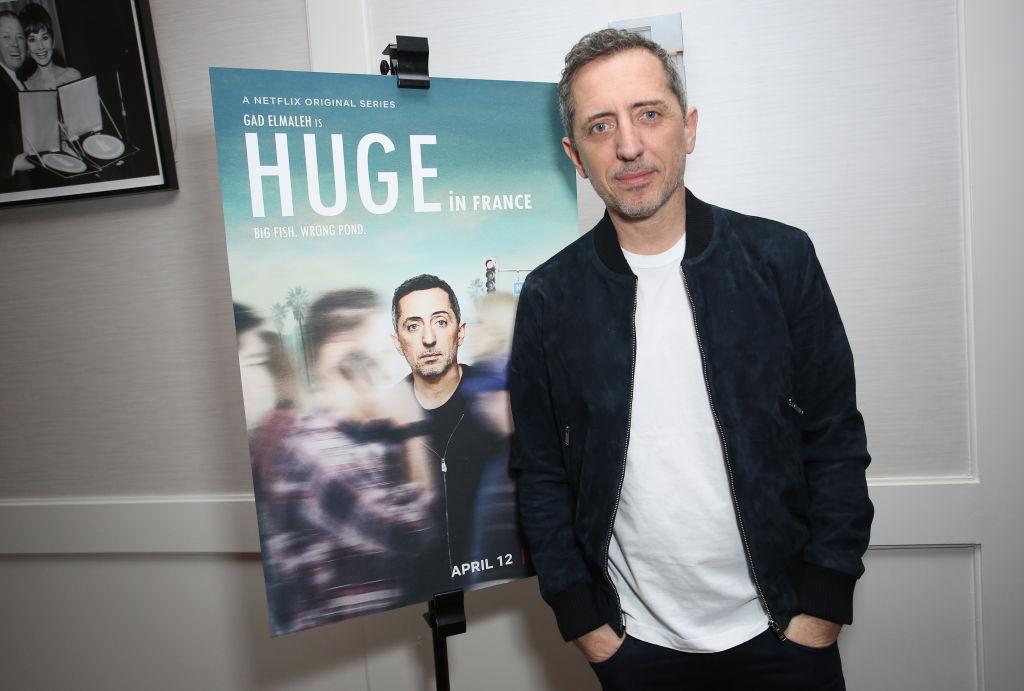 And now, voilà! It's become a real thing. But before you binge the entire Netflix series, there are some questions on everyone's mind (that will soon be on yours too, je te promets) whose answers we wanted to get out of the way. Like, does Gad really have a son? Is he as successful as the show paints him out to be? And is he still dating Charlotte Casiraghi? Keep reading to find out.
Article continues below advertisement
Yes, Gad has a son and he's actually a model.
In Huge in France, Gad leaves his Parisian life of fame and success because he's getting jaded and no longer has a purpose. So when he gets a phone call from his ex Vivian (played by Erinn Hayes) asking him to sign over guardianship to his model son Luke (Jordan Ver Hoeve, 23), he jumps on the opportunity to move his life from Paris to LA to reconnect with his estranged son.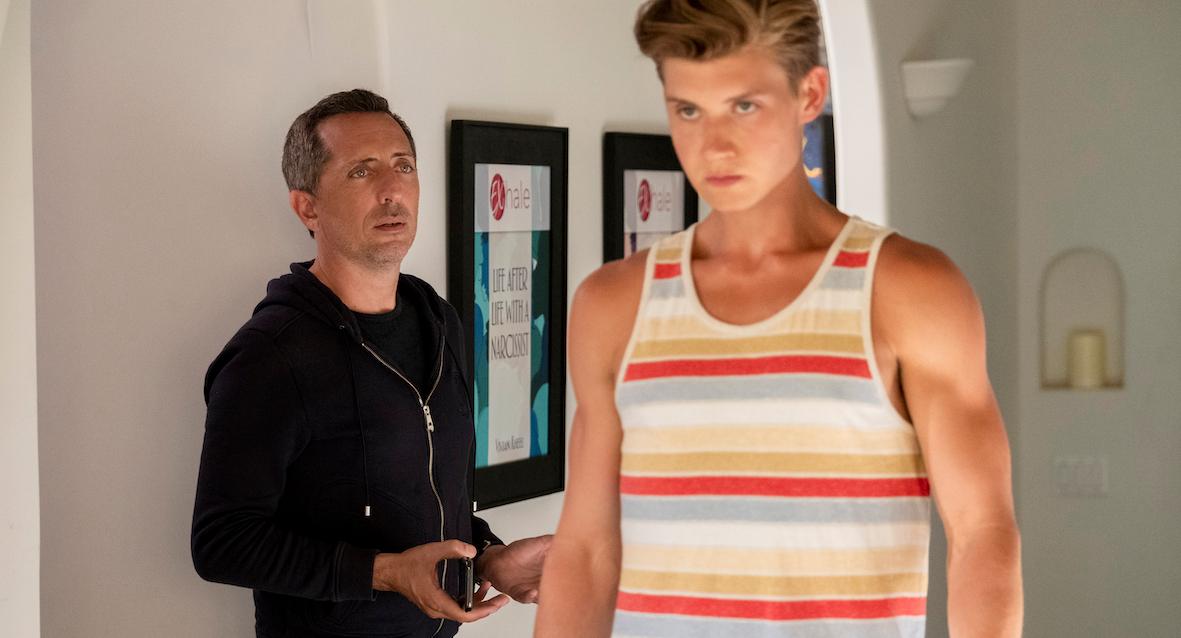 Article continues below advertisement
Although it adds a bit of absurdity to the show to watch Gad's 15-year-old son take modeling so seriously when his father seems to condescend to Luke's "passion," regarding it in much lower esteem than his own acting craft, I was even more surprised to learn that real-life Gad actually has a model son who lives in LA.
As Gad tells it, Huge in France borrows largely from his own family life and he made it in order to deal with the struggles of being away from his son, Noé Elmaleh. The 18-year-old is Gad's oldest son, who he had with French actress and former partner Anne Brochet. These days, Noé really does work as a model and is represented by Next in LA and Success Models in Paris.
Article continues below advertisement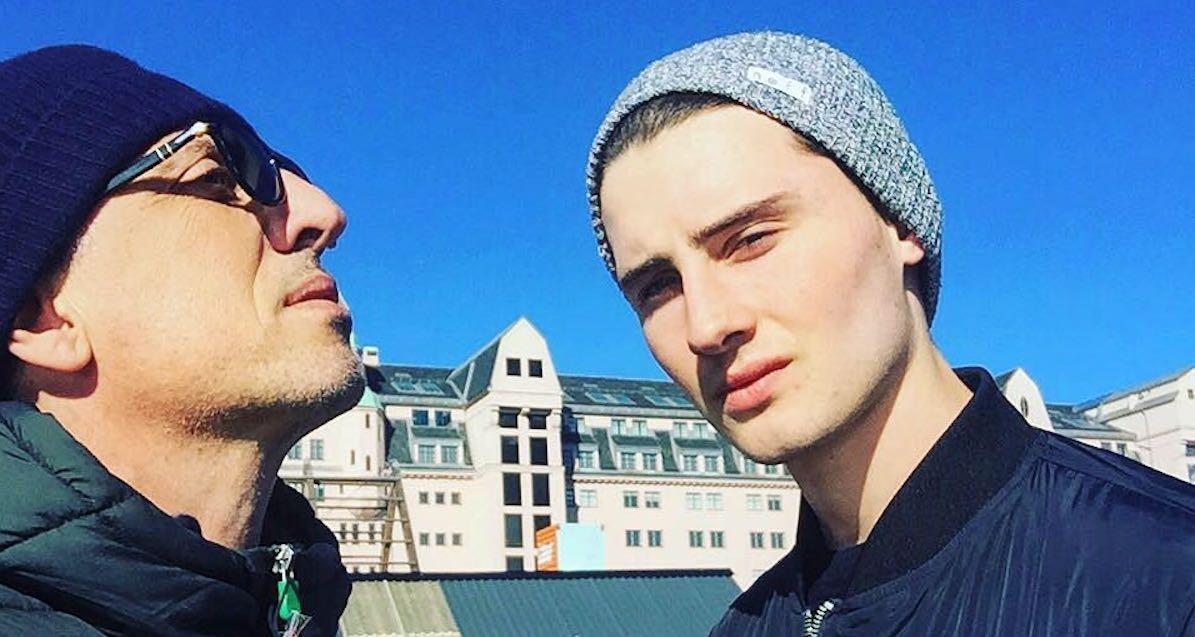 No, Gad no longer dates the Princess of Monaco.
Gad describes Huge in France as a show "about a father who wants to reconnect with his son, culture shock, co-parenting with an ex, starting comedy, and dating — [which is] very difficult for me in the U.S., it was easy in France," Gad said to Frenchly. "The most difficult part of this whole challenge is that I miss my family. I can handle Pittsburg at midnight alone, but when I miss my son, I can't handle it anywhere."
Article continues below advertisement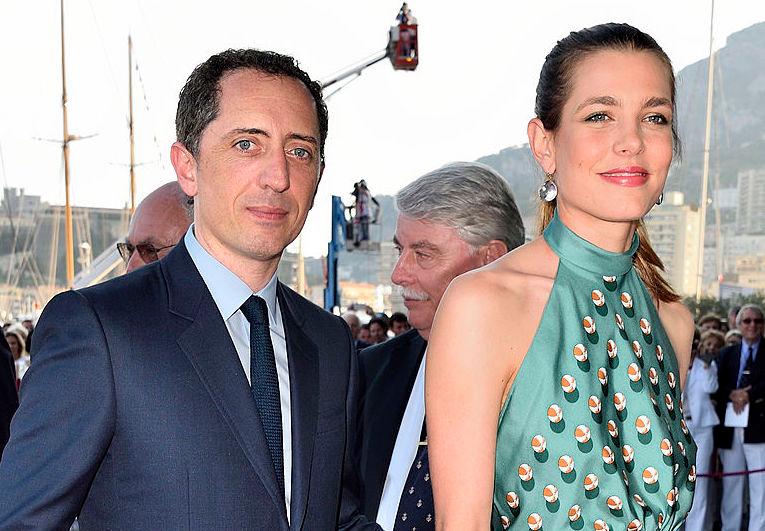 "Even in the sexiest and most fun city, when I miss my little boy, I feel stupid. I'm his dad and I'm not there," he admitted. Gad has another son too, 6-year-old Raphaël, who was born back in 2013 to Charlotte Casiraghi, eighth in line to Monaco's throne.
The couple broke up in 2016 due to their demanding careers, but Charlotte quickly found love with French film producer Dimitri Rassam, whom she married the following year.
Article continues below advertisement
Gad Elmaleh's net worth is only getting higher.
Celebrity Net Worth estimates Gad's net worth is at $20 million, but we know that's only going to go up once they factor in his newest Netflix deal. In fact, it seems this calculation hasn't taken into account Gad's latest American productions over the past few years, and only includes his films Man Is a Woman, Train of Life, Midnight in Paris, The Adventures of Tintin and voice over work in French productions of Doctor Dolittle 2 and Despicable Me.
We are confident this French comedian is only getting richer — even though Americans might still not know (or struggle to pronounce) his name.
Stream Huge in France on Netflix.