'Ghost of Tsushima' Is Finally Getting a Full Trailer Reveal at 'The Game Awards'
Sucker Punch Productions' 'Ghost of Tsushima is getting a new trailer during 'The Game Awards' this week, as revealed during Sony's State of Play stream.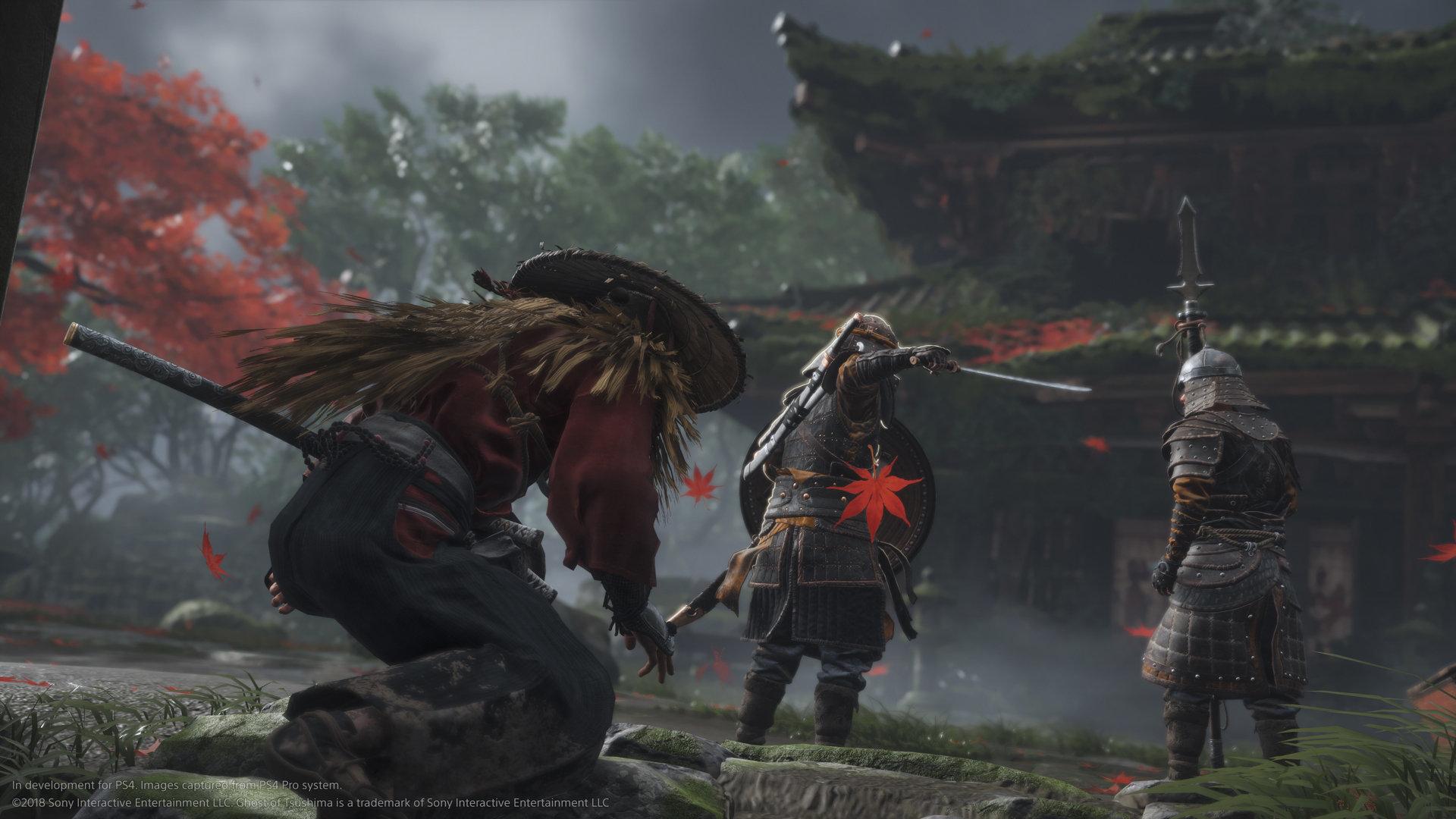 Aside from Death Stranding, one of the most intriguing PlayStation 4 exclusives to have made an appearance at E3 2018 was Ghost of Tsushima. While Death Stranding was Hideo Kojima's latest adventure, Ghost of Tsushima is Sucker Punch Productions' latest title.
Article continues below advertisement
Though it debuted at the same time we saw a new trailer for Death Stranding, we haven't heard hide nor hair of the game since its colorful E3 debut. During PlayStation's State of Play presentation, we were given a short new trailer clip.
Article continues below advertisement
There was just one little rub: the video shown during the State of Play presentation was part of a larger one that's meant to debut during The Game Awards 2019 on December 12. That means there are still a couple of days until we get to feast our eyes on what's coming up with the satisfyingly samurai-tinged game, which looks positively excellent, from what we've seen so far. It will likely get a massive amount of screen time during the celebration, given that it's the system's next big exclusive.
Ghost of Tsushima is an action-adventure stealth game played from a third-person perspective. There's a massive open world for players to explore, all without the typical waypoints you might normally see in a game of this nature. As such, players will travel around the world by horse while armed with tools like grappling hooks to travel around quicker than usual. From the look of things we've seen thus far (and interviews about the game), it has a lot in common with Souls-like titles.
Article continues below advertisement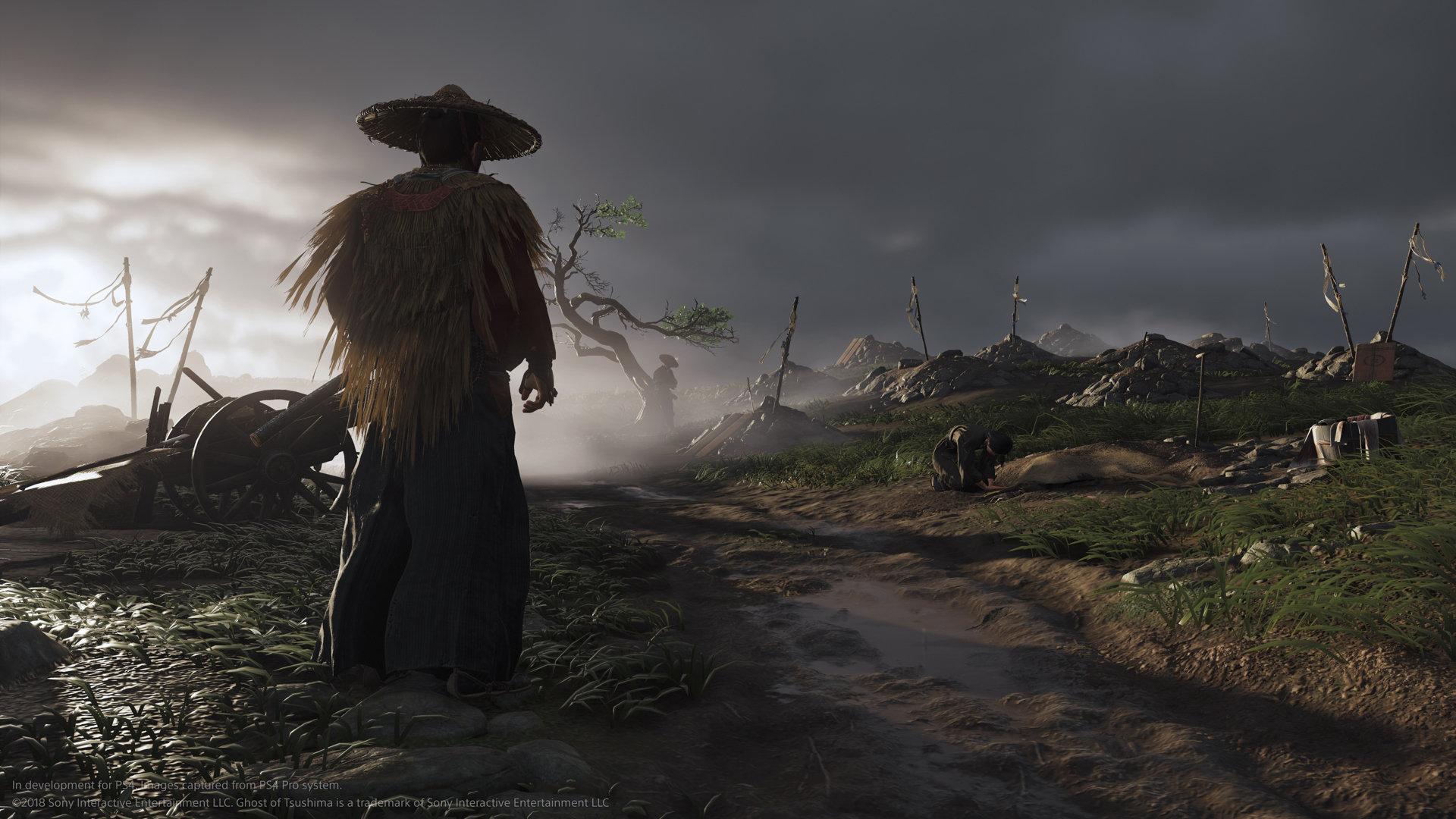 There's a lot to take in, especially since the open world Ghost of Tsushima is set in takes place in 1274. It's a time when samurai still wander the globe, during the first Mongol Invasion of Japan. Players will take up the mantle of Jin Sakai, portrayed by Daisuke Tsuji. Jin is working to master a new fighting style, the way of the Ghost, in a bid to topple the Mongol Empire.
Article continues below advertisement
There should be plenty of action and intrigue for anyone looking to play what's essentially the video game adaptation of a samurai film on the vein of Akira Kurosawa. Seeing the game in motion recalls impressive graphics and swordfights, and cutting-edge character models.
It will also feature authentic Japanese dialogue with subtitles as player option. The idea is to immerse players in a world that feels as though it could have been a piece of Japanese cinema instead of just a game.
If you're interested in seeing more, you'll want to tune into The Game Awards when they air across various social media platforms, including YouTube and Twitch, They're set to air at 8:30 PM ET, and will feature at least 10 new game reveals in addition to footage of titles like Ghost of Tsushima, which we already know about.
In the meantime, feel free to keep replaying the short clip from State of Play 2019. It may just whet your shakuhachi.