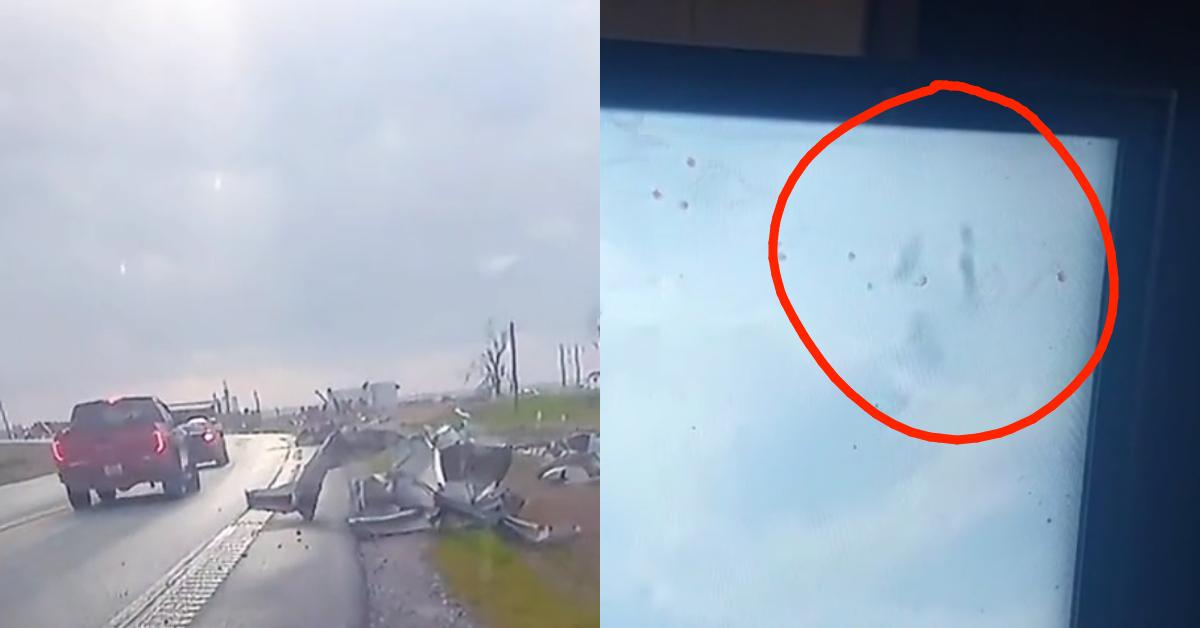 Man Sees Ghostly Figures in Clouds After Tornado, But Many Say There's a Practical Explanation
A TikToker uploaded a strange video of what they think appears to be three "ghosts" walking in the clouds in the aftermath of a tornado.
The belief that there might be another form of existence waiting for us after we breathe our last breaths and are no longer living is a comforting thought for most people.
Article continues below advertisement
After all, it feels kinda crumby that you work your entire life to create and maintain relationships with people you care about, dumping years and years into trying to accomplish things that fulfill you, only for it to end in you perishing.
There's a strong argument to be made that if there is a "secret" to life, it's that emotionally fighting your own consciousness to enjoy all of life's challenges in pressurized situations is what really gets our species going.
Article continues below advertisement
But that still doesn't stop folks from searching for evidence of life after death, and there's a video that's trending on TikTok that has a lot of folks convinced that there just may be something beyond the veil of mortality.
Article continues below advertisement
TikToker Lavar Nunnally (@lavarnunnally1977) uploaded footage of a crowded roadway in the aftermath of a devastating tornado (it seems they reposted the video from another TikTok user) that looks very, very bad. Mangled scraps of what appear to be the remnants of a metallic object lay on the side of the road.
However, the TikToker shifts their focus away from the wreckage, but up to the clouds, where they believe they see a few people walking in the sky.
Article continues below advertisement

Some think it's evidence that the "souls" of these individuals have transcended this mortal plane and have moved on somewhere else, and several commenters who viewed the video invoked a litany of various religious sayings, claiming it was a miraculous capture that provides proof of an afterlife.
Article continues below advertisement
And then there were those who said that this is simply a case of the person's TV screen being in need of a good, deep, clean.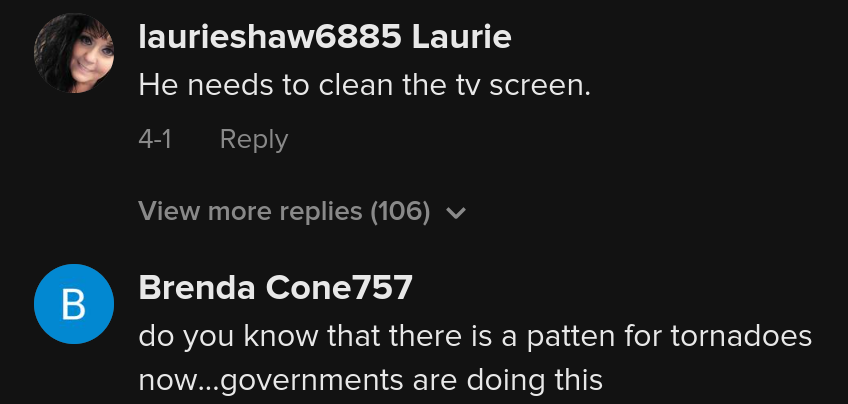 Article continues below advertisement
A more plausible explanation could be, however, that the individual is recording a low-fidelity video of a screen from their smartphone, and the only thing that they "captured" was a strategic placement of clouds that just so happened to kind of look like the figures of three people.
This isn't the first time a person's "soul" was purportedly seen departing a person's body following a fatal accident, however.
Article continues below advertisement

A viral photo of a wreck that took place in Stanton, Ky. involving a lone motorcyclist shows a green, amorphous blob above a State Trooper's hat.
Article continues below advertisement
The photo made the rounds on Facebook and was posted by Saul Vazquez from Mount Sterling, Ky. who wrote: "I took this picture just few minutes ago from the cab of my truck it was an accident between Campton and Stanton."
Article continues below advertisement
Vazquez adds that the accident took place "on the service road just off of the mountain parkway" and he urged viewers to "zoom in and pay attention to the shadow just off the top of the state trooper hat" before adding, "All I say is I hope everyone involved is okay!!"

Article continues below advertisement
Again, this photo seems to be an instance (at least to this writer) that folks who look at the picture may just be seeing what they want to see, as backscatter can often occur in digital images which can cause what appears to be strange visual anomalies on camera.
What do you think? Do you see ghosts when you look at this video? Or is this simply a case of folks superimposing their own narratives on a perfectly explainable visual pareidolia phenomenon?