Chipotle Employee Confronts Customer Who Used Viral "Hack" to Get Cheap Burrito
A Chipotle employee went viral for calling out those who used the "cheap" burrito hack that's currently going viral on TikTok.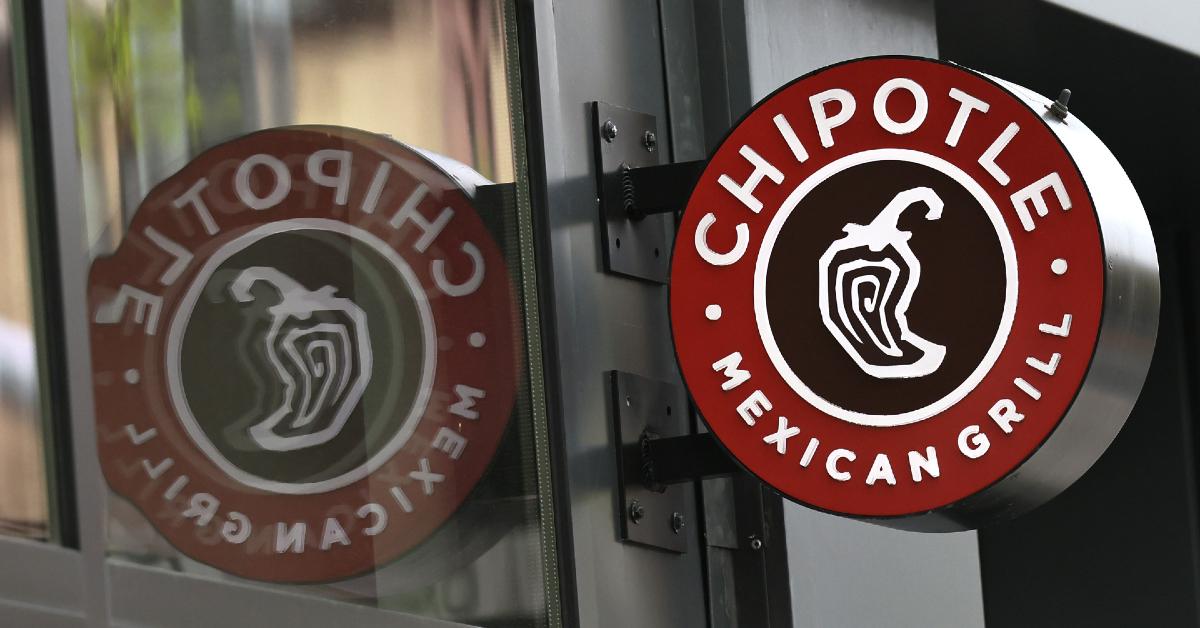 America's currently experiencing the worst inflation the country has ever seen in the past 40 years. As a result, the prices of products, even budget retailers like Dollar Tree are feeling the squeeze, resulting in customers paying more money for reduced quantities in some of the chain's most-purchased items.
Article continues below advertisement
Chipotle, the popular Mexican-inspired fare franchise has had its price hikes lambasted well before the COVID-19 pandemic, which have only seemed to spike higher following the 2020 outbreak of the virus. Many customers have criticized Chipotle for charging them more money for less food, which has forced devotees of the brand to find creative solutions in paying less money for their meals, like this popular TikTok hack.
But employees at the chain are firing back at this ordering methodology, like TikToker @christinamaeeeee (we'll refer to her as Christina for clarity in this piece.)
Article continues below advertisement
Christina says in the viral clip: "All I'm saying is TikTok you got me messed up. Because somebody just ordered these tacos, right."
The camera pans away from her face to plates of Tacos on the preparation counter, then back to her face.
Article continues below advertisement

"On top of ordering these tacos, they want two sides of tomatoes, two sides of greens, two sides of sour cream, a side of corn, a side of black, a side of brown rice, and a side of white rice, TikTok you got me messed up because I'm not finna make this."
Article continues below advertisement

She chuckles before the video cuts to the completed order which shows a bag full of various containers of food. "Look at all of this."
Christina then records herself handing the customer who is waiting in their car the bag of food.
Article continues below advertisement

"You got this off TikTok?" She asks the customer, the man just smiles, "This is my first time trying."
She responds, "Oh I'm never doing that again," and then mentions that she would rather just throw everything in the bowl together.
Article continues below advertisement

He then says, "If it's a lot of work for y'all then I don't need to do it," and Christina finishes the video by telling him "it is a lot of work."
If you're unfamiliar with the hack, it features a "workaround" that some TikTok users are implementing so that they can order a burrito from the chain for $3-$4. Base prices for burritos, depending on the protein selected, start at around $6.50 at Chipotle.
Article continues below advertisement

Here's what the hack entails: customers use the online ordering option to place an order for a taco, they then add an additional tortilla, and then request that the sides that come with the meal be in separate containers.
Article continues below advertisement

Users who've implemented the hack say that they get more bang for buck because the amount of food that's placed in the side containers are more than what they would receive in a burrito or bowl. The protein they receive in the tacos are then placed in the side tortilla, along with the other ingredients, and the customer assembles the burrito with all of its contents themselves.
Article continues below advertisement

The hack has been criticized for not just giving Chipotle employees more work to do, but as creating more unnecessary waste with the additional use of extra containers.